The end of MixRadio as LINE quietly kills off music streaming service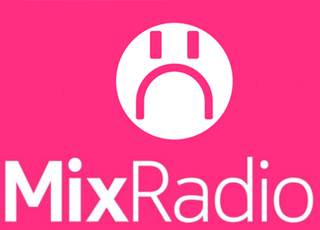 After a whirlwind ride through many owners the latest one – LINE – has just posted a late-night press release noting that the company is shuttering the doors on the popular music streaming service MixRadio. Ironically, the 58th Grammy Awards just started.
In the tersely worded announcement the company claimed that due to "the financial challenges posed by the music streaming market, and priorities of LINE Corporation, LINE has determined that future growth would be difficult to ensure and decided to discontinue the MixRadio music streaming service."
The messaging company will continue to provide its LINE MUSIC service in Japan and Thailand, which is separate from MixRadio.
Post-Nokia and without a home at Microsoft
Back in July 2014, Microsoft announced that it was selling MixRadio after its acquisition of Nokia's mobile assets. In a surprising move just five months later LINE announced that they had acquired the innovative and creative team behind MixRadio and planned to continue and even expand the service.
Later in 2015, MixRadio under LINE released beta apps for iOS and Android as well as continuing its Windows Phone operations. In late 2015, the Microsoft name was finally removed from the Windows Phone version and promises of a universal Windows 10 app was in the works, although it never came to be released.
Evidently, LINE was never able to turn a profit from the service even with Android and iOS added to the portfolio. There is no doubt that music streaming is a harsh and competitive business, but it says even more that LINE is throwing in the towel after a year at the game.
The full press release is below, and Windows Central wishes all the MixRadio employees luck along with thanks for making an awesome app for Lumia owners.
Source: LINE; Thanks, Anon, for the tip
[Corporate Announcement] Notification of Termination of MixRadio Limited Operations
2016.02.16 Corporate Announcement
Tokyo, Japan – February 16, 2016 – LINE Corporation, owner and operator of the free call and messaging app LINE, today announced its decision to discontinue the operations of its subsidiary MixRadio Limited. The MixRadio music streaming service will be discontinued in the coming weeks as we work with the technical team and partners to ensure a smooth closure.
Reasons for Termination of MixRadio Operations
LINE agreed to acquire the business and assets making up the music service known as MixRadio from Microsoft Mobile OY in December 2014. The newly established company continued to provide a radio-style music streaming service intended to provide a broader user experience. Nevertheless, after a careful assessment of the subsidiary's overall performance, the financial challenges posed by the music streaming market, and priorities of LINE Corporation, LINE has determined that future growth would be difficult to ensure and decided to discontinue the MixRadio music streaming service.
LINE will continue to provide a unique user experience that blends music and communication via its LINE MUSIC service, which is currently available in Japan and Thailand.
LINE and the MixRadio team would like to thank the users of MixRadio for all of their support of the service.
Windows Central Newsletter
Get the best of Windows Central in in your inbox, every day!
Daniel Rubino is the Editor-in-chief of Windows Central, head reviewer, podcast co-host, and analyst. He has been covering Microsoft since 2007 when this site was called WMExperts (and later Windows Phone Central). His interests include Windows, laptops, next-gen computing, and for some reason, watches. Before all this tech stuff, he worked on a Ph.D. in linguistics, watched people sleep (for medical purposes!), and ran the projectors at movie theaters because it was fun.
:(. I agree. I really liked mix radio especially the offline option and the fact that no sign up was required it just worked. Noticed it a bit buggy the last few days and now I know why.

That is really sad :(..... killing major success apps....

If it was successful they wouldn't be killing it now would they. It's a shame but it was not much of a success Posted via the Windows Central Beta App on my Lumia 950 XL

Microsoft could've merged it into Groove (music app for W10) when they owned it.

I know, Groove could've been above and beyond but nope. Posted via the Windows Central App for Android

If the user base was there I'm pretty sue Microsoft would have gone trough the trouble of merging both XBOX Music and Mix Radio in to one service... but they didn't so that makes me assume Mix Radio had a small following that wasn't worth to support it any longer. Now what Microsoft actualy should do to get Groove of the ground? Buy Spotify en merge it with Groove and own the Music Streaming market.
It will cost them a couple of bilions but it would atery strong consumer brand to their business. And it wouldn't hurt them to get some succes in the consumerspace, even if it means buying their way in ;-)

Hey! I just thought of a good name that Micorsoft missed out on, "MixBOX Music!"

That's what exactly what I said until Rubino disqualified my comment.

Very true, Groove Radio has been nothing but disappointment. Spotify at least aves the day through playlist curation and offline support. Wish Pandora provided offline support for premium.

I felt the same way. But given all that's going on with Windows Phone; that would have made entirely too much sense.

The same way MS has killed Lumia Camera and all its features for no reason and then he is saying that Windows Camera is going to get all the missing features ..., ..., sometime ..., ...

Anything that was Nokia ,Microsoft has found a way to kill it.

Everytime Microsoft has touched the smartphone device industry they have ruined or tartered the acquired company. Remember Sidekick..? I have owned a Windows Phone since the days of the iPaq and sadly I'm now using an iPhone as my daily assistant while the Lumia 925 remains a beta testing machine for reading my WindowsCentral articles and trying out non-essential apps.

I think they did this intentionally for reducing competing for the line music service otherwise they should have sold mix radio to any other company.. So sad mix radio is such a great service..

This is an absolute musicaster... :'(

Try Deezer. They have improved no end and I have gone back to them. Well worth a look.

Deezer is great, but not as good as MixRadio for finding new music. Posted via the Windows Central App for Android

Yup Mixradio was the best at discovering new music, but deezer isn't bad. Its defeintly better than Groove, seriously MS should just reaquire the dead Mixradio and rebrand it as groove, the UI of mixradio is years ahead of Groove....

Deezer has an arrangement with Cricket where its $6 a month. That's about all that I'm willing to pay. If they extend that arragement to GoPhone I might give them a second look.


I agree. But I wonder how many people moaning here actually ponied up for a subscription? Very few I'll warrant. Microsoft should have taken the MR features into Groove. MR was fantastic for music discovery and curated playlists. I'll admit I didn't pay for it either, but I do pay for Groove (for now) and finding that music discovery is very lacking.

Didn't LINE also kill the paid subscription method?
Because I did 'pony up' but they stopped charging my credit card after LINE acquisition and I just couldn't find a way to re-subscribe.

Yeah,I could not find a way to buy the paid MixRadio. This is one service I will miss the most.

Yeah another example of Microsoft and its lunacy. Why the hell did they not just put it in Groove?

You can create radio in groove music too, even if it's not as powerful as Mixmusic was with the like system. But enought to discover new things.

Groove radio in my mind has the worst big data team as they radio can't even keep same genres or music when playing any artist from Asia.

Yes Posted via the Windows Central App for Android

LINE took that option away from us.

I had the premium subscription. I signed up for it back when the Lumia 920 first came out and it was still called "Nokia Music". They changed the name shortly thereafter to MixRadio where my premium sub continued. (Unlimited skips, unlimited offline downloads, etc) It wasn't until the Microsoft buyout that things started changing and my paid subscription just disappeared... That was the only "music service" that I've ever paid for, and the last one I ever will...

They really just throw the good opportunity to integrate MixRadio back into Xbox Music (now Groove Music). At least of they could've acquired the tech.

People will "pony up" only if they can. So making a sad face or saying its too bad isn't moaning. Everyone is just sad coz an amazing service is coming to an end.

Indeed. And maybe those people have found other services more worthy of their money. Be it due to music catalog size or availability between different platforms, subscriptions schemes for families, etc...

I myself turned to Deezer just because MixRadio no longer offered paid subscription. It was ₺5 MixRadio and now I'm paying ₺10 monthly for Deezer and it sucks.

Really? What problems does Deezer give you? I moved away from it when it got sucky but it has improved no end recently. I am not even on a subscription with them yet (on their free service). The free service is so good I may not need the paid option.

The app is crashing almost every time I switch to another app and come back. Their algorithm is faulty, Flow mode either suggests some artist's song which I never listened/favorited similar to, or plays same songs over and over.
Unstable app through W10 PC and mobile apps, and Web player on Chrome. W10 PC app doesn't even have a 'favorite' button.

What??? I can't believe this... These guys were actually good... ! Why not sell them to another company or spin them off?? I was waiting for their windows 10 app! :'(

I bet 100 bucks there's no interested buyer. If you even follow the streaming music industry just for a little bit, then you would know that nearly no one is profitable but are paying through their nose for licensing and royalties to the music labels - yes not even the popular Pandora nor Spotify are actually making any money! The streaming music industry is slowly imploding. It's just not worth investing in because of the huge money sink.

What are we now left with, Deezer and....?

My L1520 been getting hot lately. I think it is trying to kill itself.

Mine too, unusually hot. And the touchscreen bug has returned :(

Groove Music pass, Spotify,Pandora, what do you mean?

As far as I know, here in the middle east region, we only have Deezer. All those you mentioned aren't available. I'm subscribed to Deezer but I want to support Microsoft's Groove... This stupid & annoying region crap has to go in our increasingly digital connected world.

@Harbi_117
Yes, brother! You are so right.

@Harbi_117 Change your region to USA... I did that to use Cortana also :)

@ Michael Soza
My phone region is already USA. Tried to pay for Groove subscription but I didn't work. Do you use Groove's music pass?

and Galaxie Music (for Canada only)

Client for Google Music. Slow app, but I found it downloads the track in its entirety before playout, so no buffering. Only acts up on me if WiFi is intermittent it can't figure out what to do. I think that app is a web wrapper anyway, because my phone does not show up under the list of devices that Google Play Music can connect to. But it works well enough. If you're on a throttled connection it might take five or ten minutes to play back a song. And I can't get it cache music for anything. But again, it does work, and the radios on GPM are better than any I've seen anywhere else.

I agree Posted via my HTC One M9 - an elegant smartphone for a more civilized age

Cannot be civilized now!!!

If you were the captain of the ship and it was very slowly sinking due to a minor leak, would you remove the leak or just go with it until your ship is in major trouble?

I'd fix the leak... Not decommission the entire ship!

Noooo! Microsoft save this service.

They have Xbox Music/Groove. That's why they got rid of MixRadio in favor of their own service, duh.

MixRadio is very different groove music because it's free , personal . Microsoft need such a service to its users.

Groove has nothing like MixRadio. Remember, Groove requires a paid subscription, while MixRadio is free with no ads. They could have kept MixRadio and tied it into the Groove platform. With the free radio option, who knows how many Xbox Music passes and album sales could have come from the music discovery of MixRadio. But oh well... it's another bad decision that's brought us to this point.

Free with no ads? I think I know why MixRadio didn't make it, everyone.

it did have a subscription model if you wanted to save songs! It was a great idea, the main fact they didnt make moeny was there was no way to suscribe for the past 3 yrs, instead of making a simple payment gateway they made an asine thing like buy in nokia stores first, then soemthign called oxygen wallet, then no way to pay in INDIA! the amount of request of subscribers from india is intself was insane fo these 2 years and would have made a lto of revenue! given than spotify and pandora or not available in india and the wynk music given by airtel is a poor substitue, mixradio had the best oppourtunity to go big!

I cant even pay to use groove in my region :(

+950XL I can't even buy music from artists from my country.

NOOOOOOOOOOOOO!!!! This has been one of the main reasons I used Windows Phone.

And it is not available elsewhere... What will you do now?.. Suicide? :D

It's available on iOS and Android, I have it downloaded for my Nexus 5x. Disappointing though, especially since it is so unique.

Is there any other similar service left on windows phone?

Pandora, but no offline sadly and Spotify which has offline if you pay... Ya I'm gonna miss MixRadio too :'(

And Pandora is a data *****.

Spotify, Galaxie Music, Deezer, Slack Radio, Rdio, Pandora, Rhapsody, Soundhound.. I'm in Canada and can use any of these

Rdio is still open for business in Canada?


Audiotica is ok but need update. It bugs out alot and controls frequently don't respond on my 950XL.

iHeart Radio also has a custom radio creation, as well as broacast stations. I prefer it to Pandora actually.

Did they update their app now? The last time I used it, I remember it crashing a lot.

Saavn music is nice. Its there on Windows 10 mobile with the official app. It has all songs u need. Try it.

which country is Saavn for? Also, does this offer multicultural music of all countries?

Nokia legacy is slowly disappearing

Who knows, maybe by the end of this year it will return to phone market. That will be challenging for sure, but there are many people that moved to WP only because of Nokia and many will go where Nokia goes (Android?)

Would be very cool if Nokia will choose Android and decide to never be partners with retarded Microsoft.

Seriously?! Is it even an option for any respected OEM to go for Microsoft?! Let alone Nokia which needs to distance itself from those villains and spawn as the next cool thing?!

Nokia at this point in time should pretty much love Microsoft. MS paid them millions to keep operating, purchased assets they could no longer afford and took on a bunch of their staff that no longer fit with their business model. Later it was MS and not Nokia that had to then let these people go, helping Nokia maintain its nice-guy image. Since leaving Lumia behind Nokia has been on a path of offloading pretty much everything not associated with their enterprise level networking business and becoming far more streamlined. I just don't understand why people think they would bare any ill will towards MS who essentially funded/underwrote the transition in exchange for the development of the Lumia brand.

Nokia would be still making phones if it wasn't for the decision to switch to Window Phone.

Nokia was doomed when they decided to make their own OS while most manufacturers were choosing WP7 or Android 2.3

Nokia was making smartphones with it's own os installed way before the meTelephone could let people not make videos and not send mms

Wrong. Nokia would have been long gone from the mobile market if not for MS. They weren't a well run company and thought they were too big to fail.

We can't be so sure. Nokia during those times, even before they partnered up with Microsoft is already financially struggling. Sure, going with Android would probably save them in the long run as long as there will be no big missteps. Even big company like Sony is even struggling in Android space, despite how good their devices are they can't just keep up. Thing is, if Nokia goes with Android. They still have to spend something on Android on software side of things, and since that they're financially struggling at that time. This could probably affect the quality of OS in their devices. Though there is still a good chance that they could able to gain returns when there are alot of consumers buying Nokia phones again. It's hard to say what will happen really. Nokia themselves put them in those situations. If they gone to Android, they should've done that way earlier we're they can sustain themselves supporting Android until it pays off. Microsoft just so happens to look for OEM that they can rely to make Windows Phone and Nokia was in need to survive as a company. Nokia did take the less riskier decision and it at least save the Nokia company, only the mobile division is being sold off to Microsoft.

I m one of them who switched to wp only because of Nokia....and I will surely go where Nokia goes ;) coz I still fully trust the brand Nokia

Me too. Hopefully by end of the year Nokia smartphones are back. Will be design and tech and brand by Nokia, unlikely sold by Nokia.

So what, do you think Surface tablets are built by Microsoft? They aren't, they are built by Foxconn, the same company who builds Apples devices.

All manufacturing is outsourced nowadays.

Yes. The only reason why I came to windows phones was Nokia. I'll never leave Nokia. But also, I'll never leave windows phones. Coz no matter what you say, they are amazing, and are perfect for my use. I will keep using Windows phones. But will also save enough and will buy a Nokia phone. XD

You mean the Nokia brand that is now being made by 3rd party just using the Nokia name?

Nokia designs their devices, and others build them. Just like Microsoft does with the Surface line, and just like Apple does with the iPhone and iPad.

Don't waste time with Micah. He's perfectly aware of that but he prefers to play the dumb fanboy instead. Posted via the Windows Central App for Android

No DJCBS, it is YOU who is the 'dumb fanboy' here. A dumb Nokia and Lagdroid fanboy who is always trashing and insulting WP, W10M and Windows loyalists. What is fanboyish in what Micah posted? What he said is 100% true. I don't want to waste time with you, but here is a small piece of advice for you: just stop coming to WPCentral for the purpose of insulting Windows and its loyalists. Go and post in some Nokia or Lagdroid fan page, that is the right place for you.

No @VisaDeclined, you're wrong, the "new" Nokia, if at all it sees the light of the day, will be like OEMs like Micromax, BLU, Lava etc.: just rebranding some Chinese phone as Nokia.

Has everybody forgotten the Symbian OS? It was dated and needed refreshing, the brand was nearly dead and when they partnered up with MS for txhe Lumia brand they revived and sold at the right time. I love my NOKIA Lumia 930, the build is great and the camera is top class but would I have bought a Symbian Lumia? **** no! I welcome Nokia again but trying to enter the market against IOS, Android & WP is a bad idea unless they will be running Teddyjellyicekitbear OS. I will certainly miss the build quality. Points to the 950 line of design with biased finger!

Nokia will not reenter with a proprietary OS. It will be Android. Posted via the Windows Central App for Android

Wow this sucks,, was an amazing app.... The android app was never as good as the WP app

You heard it here folks... Am so that was better on wp than Android :-)

I could never get the Android app to go offline

The android app just had an update 4 days ago lol

I just got an update for the beta app for Android last week. :( Posted via my Nexus 7 2013 using the Windows Central App for Android

Yep, and this is what kills me. :(

Big Mistake!
""Microsoft bought NOKIA""
:'(

Microsoft didn't buy Nokia.

Why the hell did MS buy Nokia in the first place? To sell and to terminate its services? Mix Radio was something that people loved about Nokia. Its really hard to buy a Windows phone these days when even the "first party" apps are decreasing.

That was a good decision actually. It kept WP alive.

Alive for a year maybe. Still it destroyed NOKIA completely.

Microsoft didn't buy Nokia and Nokia has not been destroyed.

In the end if the service doesn't make profit or attract new users to services/devices that do make a profit why would they keep it?

That's not Microsoft's fault. MixRadio was sold to Line. Line tried to make this app cross platform. If was actually good on Android as well. Posted via my Nexus 7 2013 using the Windows Central App for Android

Microsoft sold MixRadio to Line. MS sold many NOKIA services including the store. And killed some others.

The problem was that they didn't buy Nokia. They only bought the mobile division and basically did nothing with it. Here maps was sold off, MixRadio was sold off and Windows Phone stagnated. Good job, MS.

Here Maps were not sold to MS by NOKIA but MixRadio was. MS sold it to Line and they are terminating it. MS doesn't deserve any pat on the back. When Google and Apple are acquiring small companies, MS is selling and terminating some of its excellent services.

WTF? Shocked...
Bye MixRadio...

I can't believe I'm about to say this, but after watching the death of everything that made Windows Phone great, I'm left with little choice but to look at the other 2 platforms. Microsoft, through silence and low quality of service is showing that their priorities are not with Windows Phone(Mobile). You know it's really sad when your consumers have more passion and belief in your product than you do.

As a fellow iPhone fanboi/troll I'm also butthurt that they're killing off the entire service and not just windows side of it.

WTF has this anything to do with WP/WM? I mean come on...

So because a company that purchased the service from MS couldn't turn a profit after going cross platform you're blaming MS? Seriously MS inherited a service that had a poor operating model that directly competed with revenue generating services they already owned, so they sold it. LINE then found out that a poor operating model isn't fixed by including more platforms and shut it down.

I might actually be considering an iPhone if the apps keep on going like this at this rate.

It's fine from iOS and Android too

You realize they killed the app on all platforms so your statement makes zero sense.

I agree; nearly all of the things that made the early Windows Phone devices great are now long gone, or have a presence on other platforms. The only thing left are the live tiles. The snappy, buggy free OS, that worked well on many devices, and had great services like MIxRadio and integrated social and people hubs are long gone. Cest la vie.

Let the butthurt commence

Line is Japanese. The Japanese are only beginning to use streaming services. CDs rule here and we certainly don't want the huge talent agencies to lose their grip of the poor artists here. And don't get me started on Line. Like Japan, an incredibly closed system. Has it's points, but can't be used across devices. It is slow, not well connected to other services.

Line aka naver is Korean not Japanese, it is based in Japan but company is indeed kooooorreeeaannnn, read as if you are out of breath.

If it's based in Japan it's considered a Japanese company. Posted via the Windows Central App for Android

This really should have been made into a new and improved version of Zune SmartDJ as part of the Groove service, but it seems like nobody at Microsoft has the foresight to fully implement these things. Apple Music launched nearly a decade after Groove Music Pass (nee Zune Music Pass) was conceived, but managed to leapfrog it in mindshare in no time at all, at least partly because of these sorts of discovery/playlist-based features.

Lol we all know apple music left a sour taste in their customers mouths(especially the beats customers)

Seeing that Apple Music is now confirmed to be the second largest streaming music service behing Spotify, it must not have been that sour.

Is Nokia ever coming back?????

Nope. Nokia's not coming back. :(

Nokia still has its telecommunication equipment division which makes cellular and GPS towers/equipment. That part of the company is actually doing really well and hasn't died unlike its mobile division.

Yes. Expect news before the year is out ;)

Gone like completely from Android and iOS too? Wow. One picture at a time -- LG V10

Its key app. Can't believe that Microsoft is letting it go and that too when windows 10 is bing featured

It's not Microsoft, it's Line.

And they issued symbian Death memo :P. funny or not.. After they took over tried windows 8.1 then beta 10 then no new phones released then here maps was sold then, lumia camera app is dead, now mix radio what the heck can 2016 move forward faster we want Nokia back...

I like windows camera and here apps are back =)

Kirsutin, With the lumia Camera we had live images, better photo,s. better settings. link below . https://www.youtube.com/watch?v=2Wl0Fhy87w0

And there goes another good app

Do you mean to say "Another one bites the dust" lol

And another one's gone...

Why the hell did they buy in first place

Well, crud. Mix Radio and Here navigation were/are the best things going on my 520. Sorry to see this happen, though, to be honest, I always wondered how Mix Radio could stay in business with royalties being what they are. I figured it was a MSFT/Nokia loss leader, but I guess it was just a loss, no leader.

A terrific service/app. It's a shame given the fact that Microsoft mobile needs these kind of apps to succeed in the cell phone business. I still love my 1520 but I'm beginning to wonder where I'm heading with the windows phone. I just can't do Android or iOS.

Microsoft isn't trying to succeed with WM, they are trying to make people forget about it.

I have a 950 and it is betters than my wife's 6s. Better screen, wireless charging, better camera.. Geez.. Nobody's forgetting WM

950's Hardware has been top notch...plastic and all. Really like the ability to change looks with the removable back. Becoming one of my more favorite phones with each software update, and as more apps become available for it like MixRadio...Too bad it's going away.

Spotify, Galaxie Music, Deezer, Slack Radio, Rdio, Pandora, Rhapsody, Soundhound..

There about ten people on the planet that believe the 950 is better that the S6, and they're all insane. Congratulations?

What the ****.. All the things I like about windows phone is fading quickly

Yes..hope they are not killing here drive next !!

They didn't kill MixRadio. LINE did

The HERE apps are controlled and owned by a consortium group of European vehicle manufacturers

My dad uses it every day on his Lumia, is there any other app like this?

Gaana is a Half-bred demonic app. Horrendously unusable. And these two are "India only" apps.

As I stated earlier, there are a number of services available. What is available in your country may vary but these can be found in Canada: Spotify, Galaxie Music, Deezer, Slack Radio, Rdio, Pandora, Rhapsody.

Does one of them have a continuous play like mixradio with no ads? I used spotify free and know there is ads.

Deezer seems to have no ads and will 'continuous play' your play list.

OMG. Rdio was shut down months ago.

that's too bad. Groove music sucks

I need a Groove Music Pass to play my own music that I created. No thanks

Nooooo. This was such a great companion to Groove.

Quick, suggest alternatives

Sad news. I just used the app today for 3 hours. I am willing to pay handsomely for this app if it could stay...

Too late, you should have "paid handsomely" months ago. Maybe the App would be alive now.

Did you try and then your Visa Declined?

That really sucks... I really liked MixRadio. I preferred it over other apps I've tried, and after using it for such a long time it knew my music taste very well. Rarely nowadays do I ever find myself hitting the thumbs down button on songs. I will greatly miss this app as I use it every day

I can't believe that! MixRadio was better than Pandora ugh,

Remember when you were all told (and agreed) that Microsoft selling this service was a good thing because they have the almighty groove? Its exactly actions like this, which are beyond the control of Microsoft that makes all the pontificating articles proclaiming Microsoft's brilliance irrelevant, there is just no predicting where the market will go in the future. Stop believing all the BS articles ad stop being Microsheep.

Exactly. Although Line is discontinuing the service it's MS and their dumbass decisions that led to it's demise. Xbox/Groove is a sad joke.

Did Daniel write an article in the past about how Microsoft selling Mix Radio was "Good for Windows Phone"?

Everything is good for Windows Phone on this site.

It is a shame! I'm reading this article whilst listening to MixRadio :-( Anyone try the "Amazing Music" app? Not as good obviously, but it's free ;-)

The people that say MixRadio was just like Groove remind me of why this phones app gap is real.
We don't need snapchat we have twitter!
We don't need MixRadio we have Pandora.etc.
Mix radio was far superior to Pandora from the 4 offline mixes alone.
I had gotten 4 android + iOS users to switch once available for their OS myself.
Can anyone buy or bring back this app?

What a bummer, huh? I tried to get my sister, who loves music but will only use Spotify. She couldn't do much with Spotify but didn't get MixRadio either.

Damnit I liked Mixradio because of no ads I use Pandora and Iheartradio still waiting on Deezer. I liked Groove because I can use Onedrive to stream my music on it but it's not showing up on my xbox one. Really pissed off about that as well! Posted via the Windows Central App for Android

Showing up with no issues on my Xbox 360 and Xbox One.

Well for some reason it's not for me. My music shows up on the Groove windows 10 app but not the xbox. Posted via the Windows Central App for Android

The cover image instantly conveyed everything in the actual article. I didn't even read the title and i knew MixRadio was shuttered. :(

Im gonna miss that pink smiley face. :(. **** LINE! I hate you! Posted via the Windows Central App for Android

It would have been better if Microsoft had integrated it's Xbox music with mix radio.

The most beautiful and best music service. Sadly already an old good memory from the last year.

I was confused when they bought it... still sad though, I did enjoy using MixRadio. Although I've accepted the truth that Spotify is still the best streaming app right now even though the app on Windows 10 is subpar, it isn't the worst.

Bummer. This is what I use for music in my business space. :(

They even had a universal app in the works. A moment of silence gentlemen :(

Yep... someone please make similar service!!!!

Replaced with what? If you're serious, I'd like IE Mobile back on W10M.

IE? Do you understand in what you are saying?! IE is TERRIBLE compared to Edge!

Cortana never been launched but in few markets. Might as well kill it if no plans to release it properly.

With how much MS milks Cortana, I doubt that will be happening.

Can't say I didn't see this coming. I live in Thailand and I know what LINE Music is, and that it was there before they acquired MixRadio. So I had my suspicion that they were gonna kill off MixRadio as did Microsoft with the same reason that is they already have their music services (in MS case, Groove and Xbox Music.)

Sad to see this go. Interestingly there's a lesson that throwing all of your effort to iOS and Android doesn't mean success. MS might take note.

Its like many people are blaming MS when someone does something that you don't like much what ?

I'm never going to use Line as a message service. I don't care about them any more.

first photosynth now mixradio, now dont come atm e saying photosynth is there on web it sucks compared to the app we had!

But Photosynth is (was) always a Microsoft app.

I have remained stucked with WP/WM only for three reasons (1) Here drive (2) Live tiles & (3) Mix radio. Unfortunately third one is now gone. I have never tried other music services on the phone yet but will try to find out if anything on the store is at par with MR. Any suggestions guys?

I have tried a few but unistalled them pretty soon, becuase they were nowhere close to Mix radio. I am afraid this is a void which is nearly impossible to fill, My replacement apps (at least for the time being) will be groove music or X-Box music

Spotify sucks on mobile, unless you pay up. You want to play a playlist of 3 songs? You have ads and suggested songs! Annoying. Ads are expected but the suggested songs are just annoying.

**** you LINE. If you couldn't handle it, you shouldn't have bought it.

INDEED!!! F*** YOU LINE!!!

This really sucks! As ppl have already mentioned, this was also my go to music streaming radio app. It worked a lot better than Slacker for offline listening and the uniqueness of the stations was another important feature I liked. I know in the last few weeks,v our wasn't working properly, but was excited for the W10 app.

Ehh, I can't say I'll miss it. I stopped using it after a few months because the playlists it gave me weren't all that good. MS could have put together a small PAndora alternative with it, but given how bad Groove is, I can't say I'd expect them to utilize the service at all.

Oh Noooo...! You just killed my favorite app, for which there is no adequate substitute. Shame on you!

Thanks for the memories. This one I hated to see go

Me too. :( Posted via my Nexus 7 2013 using the Windows Central App for Android

@Jazmac, Line could have spun it off. I find it funny that they will be continuing a similiar service despite saying it's a harsh market (albeit in a select country only - at present).

The best music app for years, you ll ever be in my heart.

Almost every Lumia phone has FM Radio. It has also RDS system. Just plug an earbuds(it will be the antenna) and run the radio app(common). It's a international FM radio band receiver.
So what's a RDS system? It's a FM radio that has Data casting. You get to know the radio station, singer name(or dj) and the songs(or remix). That was Nokia phone signature and it still continuing with Microsoft. So Nokia must still has relationship with Microsoft. It just that both going 2 ways. Nokia going 5G. So, Wait for year 2020.

Is that how vehicles can get information on songs from radio stations such as, "B-93... This Song... This Singer... B-93 Country," or something like that? I'm asking about just regular vehicles, not those smart cars.

no the option to save mixes for offline listening was probably the most useful feature. Earlier (before MS and Line) the annual subscription plans allowing you to download unlimited DRM free music was even better. No FM channel or related app still comes close of Mix Radio.

Exactly. Offline I live in very rural area and everyone I showed that feature to switched

:( :( :( too crap microsoft...

Lol...nit Microsoft's fault

Really sad news :( Thank u Mix Radio team for all these years and Good Luck.

Does this mean the app. we already own won't work anymore?! I think we can download music via PC or other phone services, transfer it to the phone, and use MixRadio... Plz correct me if I'm wrong... :P I really like the UI of MixRadio though.... :) Excellent app. ;)

You just need an earbud.
FM radio is the most power saving too.

WHAT!?!?!?!?!?!!?!?!?!?! WHAAAAATT?!?!?!?!?! OOOOO F*** YOU LINE JUST F*** YOUUU!!!! YOU PIECE OF SH*T, F*CTARD!!!! I LOVED MIXRADIOO!!!!!!!!!!!!!!!!!!!!!!!!!!!!!!!!!!!!!!!!!!!!!!!!!!!!!!!!!!!!!!!!!!!!! F*** YOUU!!!!!!!!!!!!!!!!!! I DARE YOU!!! I DOUBLE DARE YOU M*THERF*CKER!!!!!!!!!!!!!!!!!!!!!!!!!!!!!!!!!!! IM COMING TO YOU LINE!!!!!.................

Pardon my language in this comment. but it mirros my emotional rage I got when I saw this. :'(

So long MixRadio, I really loved that streaming service, one of my best

Damn it, i use this every single day as it is miles better than Groove. Wish Microsoft had replaced Groove with MixRadio.

So this was planned since day 1. LINE never activated the paid service during 2 years, of course it was a financial challenge. Whether they are stupid or they're just absorbing assets into their regional LINE service. Good move LINE, all WP users will hate you for your lack of competence and elegance.

You don't want real FM radio? Then, Just search for "music" in store... You will find lots of free cool stuffs.

Idea of mixradio was that you listen "radio stations" with genre, or differend artists, or emotion.... etc. and it will play you similar music! it was great to find new music! :P it wasn't normal radio.

Lots of apps do this. Try Pandora or Spotify (my personal fav)

Do those "lots of apps" allow for up to 4 offline mixes each an hour and a half? I live in very rural area of America and service is spotty at times to say the least, the devices you mention won't work in those conditions.

I use it daily for hours since 2013.. Gonna miss it badly.. Emotionally connected to its offline Mixes... :'( :'( :'(

It's a shame, but I stopped using Mix a while ago. The stations became stale and took forever to refresh the content. It was my music player of choice in WP8.1

Noooooo.
This is the best music service which are free.

Exactly...no ads and it being free is actually what killed it.

Agreed. Seriously, what do people expect? Free forever, no ads, offline playlists.... Sorry to break it to you, but that's a computer unviable business model

I never subscribed it Mix Radio but I did buy (renewal) vouchers for the Ovi Music which allowed unlimited DRM free downloads. After it disallowed PC access and downloading, the service was dead for me already.

Time to switch back to mp3s.

Nice picture Matches my mood.

I knew this would happen. Microsoft selling off apps and giving it to other companies and using them for a while until it gets to the point (like now) where it shuts its doors and kills off the service all together. I knew that it wouldn't last when it was bought by another company. Microsoft should have kept it and it might actually still live on. I loved MixRadio. I used it a lot. Shame now it has to close.

Let the ranting at LINE commence. I know LINE will have A LOT of angry people to face.

Disappointed. Alas ! All the unparalleled applications that kept windows phone in a little lime light are thrown away. Mix Radio was like my daily adrenaline shot. Very disappointing ! Hope they reconsider to start again this app. or selling it to some company who really knows how to make it work good.

Looks like its time for me to switch to Spotify. At least their service isn't shutting down.

I did. It works great on W10M. App could use an update (UWP) but no playback/streaming issues.

Wtf man that was one of the best features i loved in nokia phones since years.....earlier i india we use to get unlimited downloads for a year with a new phone..and could buy subscription after that...then they stopped the free downloads when Microsoft brought it...now line is shutting it off...common man sell it to someone else...its an awesome app....if they continued with unlimited downloads plan we all would have got it and they would be making money

I can understand your anguish bro. When I first boguht my Lumia 820, this was one app that all my iphone and android using friends were so jealous off. It got a bit worse after that but was still good to have on my 640XL. But sadly it will no longer be there.

Hope nokia buys its back since it coming with its own android and windows phones...just a though

Nokia is not returning to WP. Posted via the Windows Central App for Android

Meh, don't care, I buy albums to support artists who make the music, not some company who is scabbing cents off of every dollar.

And guess what where most albums and singles revenue go to? The companies Posted via the Windows Central App for Android

LOL yeah, record labels take most of the cut from album sales. The artists barely make squat. It's why they do so many concert tours, that's where their money comes from.

Mixradio on android was worst ever app
Mixradio on nokia was the best

Another sad casualty of MS' buying the mobile division of Nokia and completely f***ing everything they accomplished on their own platform. The MixRadio app was a wonderful alternative to Xbox music (lol) and one of those WP apps you used to show off to your Android and Apple friends. At least the Here apps will live on in overpriced cars.

And on Windows Mobile and iOS

That sucks. I feel like there are some ongoing changes in streaming licences models in EU or something, since 8tracks another great music service has been heavily downsized just last week. MixRadio to me was probably one of the best to generate quick playlists and to they nailed few details in UX design that made the most easy and fun to use. I'm not sure what Line had in mind, but after just one year and with those promising initial plans, I guess they simply understimated the challenge and costs of developing a media streaming service. ​That's really bad, they burned such a great service that realistically without overthrowing any of the big players, could have found his niche.

It was apps like this that made me stick with nokia/ wp. Very sad day for me as I really don't see anything else out there doing the same thing.

Some in here still don't get it that it was LINE that killed MixRadio...not MS lol

Very very sad :( RIP MixRadio

I generally loved MixRadio. Sad to see it go :/. Oh well that is life. Why didn't Microsoft incorporate it into Groove Music as a free service? Posted via the Windows Central Beta App on my Lumia 950 XL

I can't wait for the day when there will be no Windows Phones. I wish Microsoft kills them too, they are the worst piece of phones with equally worse app store and apps.

This really has nothing to do with Windows Phone. The MixRadio app is discontinued for Android and iOS too. Posted from my Moto X Pure Edition via the Windows Central App for Android

This sucks. I use to listen to Mixradio while I made love to my women at night. Now I can't.

I don't get one thing. They say they were not in profit. They stopped option to renew subscription and payments in India where so many users could have paid for it. So how can you think of profit when you don't allow users to pay for your service. Even I along with around 15 friends of mine were ready to pay for MixRadio the day they started payments again in India. And India is a huge market. Still.. Very sad to hear this. MixRadio was amazing.

The only app on Windows Phone which was better than its iOS and Android counterparts.

I was also a subscriber who couldn't find any way to re-subscribe. I love MixRadio; it's pretty much my favourite app and about the only thing that was holding me to the platform. :-(

I'm normally quiet regarding "the death of Windows Mobile" but this news has to be THE worst news for me personally as it is the backbone of the Nokia Lumia experience alongside here maps and Cortana, I don't know where to turn, android is disgusting and iOS is one of the most boring things to happen to technology, so what do I do? Do I stay on a platform that isn't half as promising and upbeat as it's two former iterations or do I move to an already matured, feature rich albeit bland and unintuitive ecosystem that has a plethora of options when it comes to devices?? Please help, and apologies for the melodrama, but I've grown so attached to this platform that I actually identify as someone different than normal and boring folk because of my phone (crazy, but 100% happening) if the nuans neo doesn't come to the UK, I fear that some sort of android device will be in my clutch before the spring blooms.

This is sad, I really liked Mix radio and was even paying for the subscription, till it was with Nokia. Then it ran into problems with the payments provider here in India and now will be shut for good. It was by far the best app for music streaming and offline music listening. There are others, but I never really liked anything above Mix radio and now will forced to try some of those. SAD

LINE closes MixRadio because of no profits => SHAME ON YOU MS!!! WP DEAD!!! DOOOM!
...lol guys, I see you so stressed...
With the Lumia 820, as many of us, I was an user of MixRadio from the beginning. Great app. Great service. BUT with Pandora, Spotify,Deezer et al. I started to use it less and less. My use was 0 since at least one year. Because offline-random music has now simply less sense than before. There are so many streaming services and much more diffused that the business for LINE cannot stand. P.S.: if LINE closes MixRadio because of no profits, MS actually made a GOOD move selling it! lol P.P.S.: The one to blame is the old NOKIA when they made it exclusive for Windows Phone. At that time MixRadio was just a great service with enought margins to conquer the music market...as Spotify did later.

Lumia 820 user from the beginning that makes no sense

Disappointing and saddening to hear - MixRadio was a great app and I enjoyed using it. It seems puzzling how it only lasted a short time in LINE's hands, surely they would have evaluated it and it's potential successes/consequences properly before they bought it? I was eagerly awaiting a Windows 10 Universal app too. Looks like I'll be using Spotify for now on - just in the freebie mode, so no offline play like MixRadio. A real shame.

RIP in Windows 10 Mobile. Posted via my Samsung Galaxy S3 Neo which isn't as much abandoned as any Windows Phone on the Windows Central App for Android

I see no more reason to have a smartphone anymore Posted via the Windows Central App for Android

Exactly what I have predicted a few months back despite my and other hopes :(

The fact that they delayed any Windows 10 app releases or app features I had a feeling this was coming. Could we as Windows Mobile user start a Kickstarter project to keep this one...?

But i see samsung promoting it on the caravans meant for their employees?

I am very disappointed, my lovely or I say kept this app in my heart

This is not just MixRadio, this is the whole Windows mobile thing. It's just a matter of time. I as a Lumia user am forced to switch to a different platform because Microsoft was never able to fulfill our needs in whichever field. And the new phones are, at least for now, nothing but rip-offs. If they were serious about their mobile development would they really sell flagship phones with unfinished OS to the public like they some bloody insiders.

I switched to Lumia only because of NOKIA

Devouring most of the successful apps in the store

Yep, just did this. No point of keeping something that will stop working soon enough.

Mixradio when owned by Nokia was a global music store. Microsoft had a chance to use it wisely and improve thair Zune/Xbox/Groove music service. Instead they sold Mixradio and went for regionaly restricted Groove. Stupid!

Looks like they ran out of money after closing the music store.

Very very sad. But I agree that in order for a business to survive it has to make money. In the years that I have been enjoying using this app, I haven't seen any evidence of how they were commercializing their offering in any real way. I would have tolerated advertising (audio and visual) over a compulsory subscription model. I did notice also that like most apps, the version on Android was better than the Windows Mobile/Phone version, despite MixRadio probably having more traction on Windows!

Hashtag it was never available in my country anyway

Well i still remember the time when my android friends were so envious with nokia music..nokia mixradio..microsoft mixradio.Quite an evolution it was.In india it had almost any song you wished for starting from 1940s to the latest.It was a selling point for nokia symbian phones and later nokia windows phone.Microsoft lost the plot and LINE blew it.LINE come and SMD..FU.

LINE, please buy up Snapchat. You can shut that down after purchase, I'm having no problems with that.

Very sad but I had a feeling once Line went to droid and Apple, the win 10 version would've sufferred anyway. I doubt usage changed much from when they bought it but they obviously thought going droid and Apple would make it better. but they were wrong. droid and apple don't save everything. it's a big shame it's gone for us now.

Wow, I've discovered some great music with this app. Been using it since 2012.... Ah well.... It was a great run.

@tuxedo323 Same here, been using it daily since Nov 2012.

I haven't used MixRadio in so long. Since before Windows 10 was a thing. It was pretty cool though.

This app had one of the best logos around, though.

:( sad to hear the news. Great team, good music, and sound. Thank to entertain us! Thank you for your good work!

Au revoir mon ami, In its prime I enjoyed using the service ..biz as usual in the ever changing landscape.

Blimey! Where are all the doom mongers. Oh no it's the end of WM...
Lol :-) I used mix radio to keep up with what my kids were listening to. I loved the offline and the create your own mix, I loved the decade mixes... Very sad. Guess I'll have to work out how to use Groove. At least I know the sisters of mercy will be on it :-)

@Mad Cabbie, you will need a groove music pass to make the most out of it ;).

Microsoft buying nokias mobile division cost Steve Ballmer his job that is how bad a decision it was. Nadella immediately started selling off pieces of the purchase to try and get some of that 7 billion back. Line bought mixradio and have decided they can't make money with it . So its gone . Stop with Microsoft killed Nokia nonsense. Nokia killed themselves with several bad business decisions . Going to wp7 instead of android was probably the final nail in the coffin

Sad thing. I was planning to write an app with the SDK.

It is a bummer indeed... oddly my app still works tho, I wonder why...

Oh God...so heartless ...i really miss mix radio.

Nooo! I love mix radio, I've been waiting for it to sign up to a subscription since it was sold by Ms.

Streaming uses data which is expensive in most countries, that's why I prefer FM radio, here data cost us US$1 per 9,6MB. So if you make your OS to heavily depend on internet you are making it less likely to be bought in other countries, same with applications

I only ever new it as crapware that needed to be uninstalled every time I reset my phone.

Off topic, sorry, but any release today?

Yeah so what? Is that reason enough to edit their logo to that sad face? Disrespect.

Didn't work in Croatia, so no feelings.

I had a feeling it's days were numbered,I'll miss it. Yes, I did pay for it some time back.

And so another piece of the Nokia legacy dies.

I'm saddened. WP is not even my daily driver anymore but I bought a 435 to use as a music phone, essentially. I have downloaded and saved MixRadio mixes just a few days ago. To know that I can't even use them is sad. I was glad to see that they were available on Android and iOS too so that I wouldn't lose it. That sucks.

Watching pieces of the things that made Windows Phone different from the Android and iPhone madness is just disappointing. In the end, it doesn't matter what we think is the best, or what we like. If the companies that are behind it fail to make a profit, then we lose. The writing is on the wall. We are just arguing over whether to accept it or not.

Companies need to make a profit, yet so many people ask for things to be free? This is what happens.

This app was a huge reason I bought my first WP.

It was a good music service. I liked it because it didn't require you to sign up. We're left with Slacker and Pandora Posted via the Windows Central App for NES

Nope. End of the day for me and im still annoyed about it. Ho hum

Microsoft buy a company for killing and now mission completed

And to think, I evangelized MixRadio to no end. RIP. The truth of the matter is that they weren't giving themselves any way to make revenue. Same thing happened to Songza.

Ok, I am at a loss now. I was using Songza for a while, then MixRadio was my only music streaming app. Now MixRadio is leaving? What am I supposed to use for music streaming now?

Don't leave me this way...I won't survive!

Very sad. MixRadio was THE music app when I switched to WP8 in 2012 and had been my favorite since leaving Nokia's hands. Excellent music discovery finding me loads of bands I would've missed using other music and discovery apps. 'Tis a very sad day indeed.

Damn. One of my favorites for discovering new music. What other apps does everyone use for currated mixes?

I used Deezer for a free month on Cricket. It was ok but the UI is more cluttered compared to MixRadio, but has more options. It was also using tons of data even when set for low bitrate when not connected to WiFi.

I'm listening to MixRadio right now! I have a Groove music pass, but I like to use MixRadio often because they have great playlists compared to Groove's radio feature. I don't understand why Microsoft wouldn't have kept MixRadio to merge it with Groove to create the ultimate music service. It sucks to see Line shutting it down.

MixRadio was better than all of the others! Posted via the Windows Central App for Android

This truly makes me sad. I remember using this on my Lumia 900. Sucks to see it go :( Posted via the Windows Central App for Android

NOOOOOOOOOOOOOOOOOOOOOOOOOOOOOOOOOOOOO!!!!!!!!!
WHAT ABOUT MY MIXES?????

I was never a fan but I'm sad to see it go. I know it was really popular, I'm actually surprised to hear it wasn't doing well. I'm a SiriusXM and Spotify guy myself. I highly recommend either one (or both!) to anyone looking to replace Mix. Posted via the Windows Central App for Android

That's really sad... MixRadio was the best streaming radio app! Spotify is good, but the options on creating the offline radios made MixRadio always my first option!

Just as an aside, I think this is the third or fourth article today that has used the term "quietly" in the headline! For fun, I thought it'd be interesting to brainstorm on some other words and phrases that convey the same meaning. Here's a few options: With little (or without much) fanfare Discreetly In an unpublicized manner Privately Silently Honestly, this list was harder to put together than I thought! I'm curious if anyone else has some suggestions...

This such sad news. Was one of the most loved apps in my Lumia! :(

there are just way too many streaming services nowadays, it is hard to complete. as personally, i almost forget about it myself , even though i had my own playlist featured on mixradio due to an contest run by then Nokia two years ago.

Some dumb Nokia fanboys are saying nonsense here like MS killed MixRadio. MS is not responsible for the death of MixRadio, they just sold it to Line, it is Line who should be blamed for not able to make MixRadio profitable in the time they were owning it.

Clearly, the end of the LINE for MixRadio. If someone else already said it, sorry to perpectuate the bad pun...

Thanks LINE for killing off my most used app, I'll be sure to be uninstalling your messager app that was only installed since you purchased MixRadio.

MixRadio was my go to music app on my phone. Bummer.

LINE be like: Buy MixRadio, and shut it down just months later... Buy and take down. Right. Like Microsoft SHould have done with Snapchat, buy it and shut it down right away...

I'm still downloading mixes

This is such terrible news, I have always loved this app, and have used it for such a long time, I remember I used to actually put music on my phone, which is fine, but I had to constantly connect my phone and update the folder with new music, with MixRadio, you could just download the mix you wanted to offline, and update it now and again when you would open the app, it was that simple, and they also said they would support the app for Windows, IOS and Android, when they acquired the app, lying isn't good for business, I really hope that someone sees this as an opportunity, an app which is so developed and works quite well, should be acquired, and seeing as they are just discontinuing it, it should go at a reasonable price, and hey it wouldn't hurt if Microsoft or Nokia acquired the app back, since they had it in the first place and probably know how to develop it more.

so sad that mix radio has gone and there is nothing that good to take its place :(

I'm really late to the party here, but I just found out that MixRadio is no more and am very disappointed, sad and angry about it all at the same time. It was my #1 music app on my Windows Phones and then I later installed it on my iPhone 6s last year. I ended up uninstalling it (as well as Pandora) to save space since I barely used it on my iPhone, but then I went searching for it again as of this morning because I wanted to reinstall it. I couldn't find it on the App Store. I opened iTunes, thinking I could just reinstall it from there via my computer... Then I did an online search and found out it's dead. Really sucks. What is up with Microsoft, killing off so many great things?!
Windows Central Newsletter
Thank you for signing up to Windows Central. You will receive a verification email shortly.
There was a problem. Please refresh the page and try again.