Live in China? Alter your Lumia region settings to install more Windows Phone apps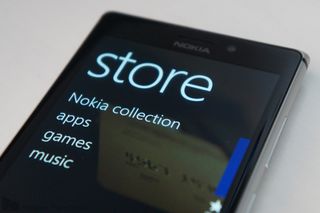 There's nothing worse than purchasing a Windows Phone, but not able to rock the night away with apps and games from the store. The unique market that is China has been an interesting addition to the ecosystem with Xbox Live, social networks and even store content being affected by tight restrictions (The Great Firewall).
Luckily there's light at the end of the tunnel as LiveSino reports that it's now possible to alter your region and then download content from the store that's not published for China.
So how does one achieve the above? Simply head to "settings> language + region" and make some changes. The website notes that this trick works on Lumia Windows Phone hardware. If this method does not work however, there's a backup:
Turn off Wi-Fi and mobile data connectivity
Change the region (see above settings location) to Hong Kong and restart
Change the phone language to English, "country / region" to Hong Kong and restart
There you have it, folks. This will reportedly enable Chinese residents to install apps and games that aren't region restricted. Let us know in the comments how you're getting along in China with Windows Phone and if you've tried these workarounds on your Nokia device.
via: LiveSino; thanks, Yan, for the tip!
Rich Edmonds is Senior Editor of PC hardware at Windows Central, covering everything related to PC components and NAS. He's been involved in technology for more than a decade and knows a thing or two about the magic inside a PC chassis. You can follow him over on Twitter at @RichEdmonds.
I know this is off topic, but this is is frustrating email response from filtrete programmable thermostat. At this time they are not developing one, because the percentage of people with windows phones vs android and apple is very low. If the percentage goes up they will make an app for it but as of right now the demand is low. It is completely possible that this will change, I just do not have any information on when.
If you have any additional questions please don't hesitate to contact us.
Best Regards,
Filtrete Support team
filtrete@radiothermostat.com Please email these guys!!

shouldn't have bought a thermostat from people who make furnace filters.

Web page works pretty well though.

Web page works pretty well though.

I've been using this trick for very long time. At least since Windows Phone 8 first came out. This trick definitely works.

I don't what was the point of this article. Can someone explain it to me

Sure: chickedy china the Chinese chicken. Eat a drumstick and your brain starts tickin. Watching xfiles with no lights on, etc.

Semolina pilchard climbing up the Eiffel Tower

I disagree. Its more about fuzzy wuzzy wuzza bear. Fuzzy wuzzy had no hair. Fuzzy wuzzy wasn't fuzzy now wuzzy?

This response is now under CLASSIC...point goes to you

I am going to change my region to China just to show my support for communist rule. If they dont think I should have an app, they are probably right for it.

You might be on to something!

i have a feeling that now this has been publicized this won't last long.

Old trick not only for the Chinese. Still, good to know.

it worked!!
definitely good, finally got Skype :) next would be Amber... if ever come to china...

Skype not work in china in window 920 why

I've taught this before, but it's good to see this trick worked also in China. ;)

I downloaded Nokia Music with this "trick" before (its actually not a trick...) but that's about it. I don't see any major apps im missing from the HK/China appstore its got most of the things that don't infringe license issues like Nokia Music.
(I uninstalled NM btw cos it drained my battery like crazy. Not sure if it is fixed already.)

In mexico we got almost all apps :)

Thanks for this. I was frustrated not having Local Scout on my Cdn 920, when I was able to get it to work on my 710. I didn't realize I needed to disable WiFi and Cellular data before changing regions and languages. Of course now I'm stuck dealing with American spellings for things.....
Seriously, there is a Canadian language pack for Windows 8, why can't they port it over for WP8?

i couldn't deal with that... humor, color, center, labor, rumor, ...ack annoying

Nevermind. While it does put Local Scout back on my Bing screen, it doesn't actually populate any results, like it used to do on my 710.

I tried,but somehow the phone still able to detect my simcard,i still cant download those app

my store said microsoft account is currenlty unavailable

My work around is as follows. Go to the the US or other region apps store using computer. Download the file to your PC then using data cable transfer to your windows phone, open the store app, install from local
Windows Central Newsletter
Thank you for signing up to Windows Central. You will receive a verification email shortly.
There was a problem. Please refresh the page and try again.