A look at Halo: The Master Chief Collection's great journey in 2020
How developers and fans alike made the MCC better than ever before in 2020.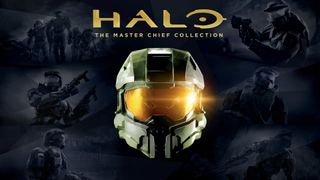 (Image credit: 343 Industries)
To say that the Master Chief Collection (MCC) has had a tumultuous history would be an understatement. Back in 2014 it launched in one of the worst states ever seen before on an Xbox One game, and while Halo developer 343 Industries admirably attempted to patch the game up in the months that followed, it seemed like every bug squashed resulted in two new ones emerging. After Halo 5: Guardians launched a year later, support for the MCC fizzled.
The game remained in a broken state until late 2018 when 343 Industries, in collaboration with community playtesters in the MCC Insider Program, deployed a gargantuan patch that finally fixed the majority of issues.
From this point, things continued looking up when the developers announced in 2019 that the entire MCC would soon be made available on both Steam and the Windows 10 Store, which would be made possible through extensive test flights through the newly-formed Halo Insider Program as 343 Industries progressed through the challenge of porting each game in the MCC to PC while also adding Halo: Reach. Along the way, the developers also planned to bring brand new features and pieces of content to the MCC on both Xbox One and PC.
Officially, these efforts began in late 2019 when Halo: Reach was released on PC. However, the vast majority of the game's PC releases, feature additions, and content drops took place over the course of 2020. Here's a look at how 343 Industries developers and regular Halo fans alike teamed up to evolve the MCC throughout the year.
Finish the Fight
Halo: The Master Chief Collection
Experience the entirety of Halo history

The Master Chief Collection is a collection of every Halo shooter from the pre-Xbox One era, offering incredible value at an incredible price.
A franchise takes flight
The core of the MCC's successful 2020 can be attributed to the Halo Insider flighting process. The idea behind it is simple, yet genius: as 343 Industries begins to bring new features and each of the MCC's games to the PC platform, they deploy test builds to thousands of Halo Insiders (300,000 total in 2020) in timed "flights." These flights allow players to discover and report on bugs, issues, and exploits they discover, which the developers then work to fix and resolve prior to the full release of the feature or game in question.
Though flighting doesn't completely eliminate the chances of bugs being present in final builds — there's ultimately no perfect way to simulate a live game environment — it greatly helps developers identify and solve many issues before they potentially harm the experience of hundreds of thousands of players. By deploying test builds to Halo Insiders that have varying types of PC hardware, 343 Industries is also able to make sure that the MCC runs as well as it can on many different types of systems.
Image 1 of 2
Things weren't perfect, of course. Halo 2 in particular suffered from some quite severe bugs, including one where explosives would teleport into your teammates due to a rogue integer in the game's code. By and large, though, the flighting process gave 343 Industries developers the data and reporting they needed to bring games that were never originally intended to be on PC to the platform in a polished state.
New features, more fun
While the arrival of Halo: Combat Evolved Anniversary, Halo 2: Anniversary, Halo 3, Halo 3: ODST, and Halo 4 on PC were the biggest content drops for the MCC in 2020, they're far from the only things that were added. 343 Industries also made some significant moves to bolster the MCC's progression systems and quality-of-life features on both Xbox One and PC as well. Perhaps the biggest example of this is the new Challenges system that allows players to earn experience and unlocks by completing a variety of different gameplay challenges across both PvE modes and PvP modes each week.
Another big addition to the game was crossplay, which allows Xbox One and PC players to play with one another across both cooperative and competitive modes. Xbox Series X and Xbox Series S users weren't left out, either, as the MCC got full next-gen enhancements in November. Some other added features include input-based matchmaking options, regional server selection, and multiple sets of new Forge mode objects in Halo: Reach, Halo 3, and Halo 4.
Image 1 of 2
One of the developers' more interesting moves was to add additional content to the MCC through a (free) Season Pass system. Initially introduced as a system that allowed players to unlock Halo: Reach's classic customization options, 343 Industries eventually used it to offer players armor customization options and skins for weapons and vehicles that didn't exist in the games originally.
By completing challenges and finishing matches, players can unlock Season Points and progress through each tier of the Season Passes (older seasonal content can still be unlocked if you're late to the party). Players can toggle these new options off if preferred, but their inclusion has undeniably helped breathe new life into games that are over a decade old. Currently, the MCC is in Season 4, which contains a collection of weapon and vehicles skins for Halo 3, weapon skins for Halo 4, and player profile nameplates.
Modding Halo in 2020
In addition to all of the official releases and improvements made to the MCC in 2020, talented community creators also made great use of tools like the open-source Assembly editor to mod the game. Over the course of the year, everything from simple third-person campaign mods to mods that allow you to play as a Marine or ODST in Firefight were developed, refined, and improved upon. There's pretty much a mod for you out there no matter what you're looking for at this point, and we highly recommend browsing the MCC's Nexus Mods page if you're looking to dabble in the modded Halo experience.
Mods like this give players a brand new way to experience the games in the MCC when standard gameplay isn't cutting it, and thanks to 343 Industries' policy of allowing players to use any mod they want by disabling the game's anti-cheat and matchmaking modes prior to the game launching, players need not worry about being banned for enjoying them.
What the future holds
While the MCC has grown significantly over the course of 2020 (the game has maintained a high position on Steam's Best Seller charts for an entire year), the game's Great Journey doesn't stop now. In its final MCC development update of the year, 343 Industries revealed a look at some of the features and quality-of-life options that are coming to the MCC in 2021. These include options for adjusting viewmodels, support for Steam Account Linking, PC File Share, a Custom Games browser, FOV sliders on console, additional mod support features, and more.
Additionally, the developers have also shown off some of the new armor customization options coming to Halo 3 in 2021 with the game's fifth season. This includes armor sets from the ill-fated Halo Online, but will most likely also include new skins and color customization choices.
While it's unclear how many new features and pieces of content will continue to come out for the MCC as we approach the Fall 2021 release window of Halo Infinite, fans can be confident that, at least for now, the developers are constantly working on ways to continue making the MCC a better game. And thanks to help from Halo Insiders, 343 Industries will be able to make sure that each new addition to the MCC will be stable, smooth, and implemented in a player-friendly manner.
Halo: The Master Chief Collection is available for $40 on Xbox Series X, Xbox Series S, Xbox One consoles, and Windows 10 PCs. You should absolutely try it out if you haven't already, as it has become one of the best Xbox One shooters over the years.
Finish the Fight
Halo: The Master Chief Collection
Experience the entirety of Halo history

The Master Chief Collection is a collection of every Halo shooter from the pre-Xbox One era, offering incredible value at an incredible price.
Get the Windows Central Newsletter
All the latest news, reviews, and guides for Windows and Xbox diehards.
Brendan Lowry is a Windows Central writer and Oakland University graduate with a burning passion for video games, of which he's been an avid fan since childhood. You'll find him doing reviews, editorials, and general coverage on everything Xbox and PC. Follow him on Twitter.