Lumia 730, Lumia 735 and Lumia 830 available for purchase in Greece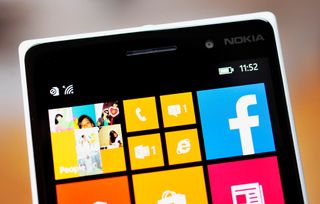 The Lumia 730, Lumia 735 and Lumia 830 are now available for purchase in Greece. The three Windows Phones launching in the region will offer affordable experiences, powered by Windows Phone 8.1.
According to our tipster, all three handsets are available exclusively through Plaisio. So if you're located in Greece and have been eagerly awaiting their arrival, check out the links and pricing below:
Lumia 730 (€279)
Lumia 735 (€299)
Lumia 830 (€399)
Which Windows Phone will you be picking up from Plaisio?
Thanks, Buster, for the tip!
Windows Central Newsletter
Get the best of Windows Central in in your inbox, every day!
Rich Edmonds was formerly a Senior Editor of PC hardware at Windows Central, covering everything related to PC components and NAS. He's been involved in technology for more than a decade and knows a thing or two about the magic inside a PC chassis. You can follow him on Twitter at @RichEdmonds.
279 euro? that's not even 40% more expensive than the alleged market price. This is neither afordable, nor a flagship.

830 is the "flagship", not 730! Well you have to wait for the price to drop. Will be quick i think.

You can buy the true flagship 930 with 425 euros. No need to buy expensive(because its exclusive) 830.

Hey Korbea, if you search the internet you will see that for 279 you will get maybe 1 or 2 results that arent on sale and offer what the 730 offers. I believe for what it offers , 730 is way cheaper than it should be. Still glad with that price, of course i will wait for a sale since i never buy on contract, and i will grab that beauty at no time! :)

When will they be available in India? Especially 730 ?

I think they given 6th Oct for L730 and L830 and 15th Oct for L930 but still no signs anywhere, you might check on local shops

I checked today on Amazon but they weren't there.

I said local stores not online stores, i know that they weren't there coz i need L830 too but maybe you can find them on reputed local stores

I m expecting Lumia 735 as well..

Don't expect Lumia 735 is a 4g version with Band 40(TDD-2300) missing, so it will not support indian 4g bands

Correction L730 and L830 will be available from 8th October

Windows Phone. Pay more for less...

WTF?! 399€ for the 830??? The 930 is 440€ and as for 1520 you can easily find it for 390€!!! Pass! Prices in Greece always rip you off!

From your comment history i see that you do nothing but complain. If you can bye a phone that is out a year buy it, dont b**** about newlly arrived phones and their prices that if im not mistaken (which im not) are exactly as they were announced

All I do, is point out that better phones are in the exact same price league as this. Why are you so offended? As for the announced prices they were 220€, 250€ or 270€ & 330€ respectively.

Then please , find me a phone that has what 730 offers at a better price. Please do that. No? I guess you cant..

How about 3? Lumia 1320 @ 202€. Galaxy S3 @ 223€. Moto X @ 269€. Anything else Theodore?
BTW I'm Greek, having more than average tech knowledge, having worked at electronics retail and closely looking the industry... Seriously hopping you bought your 520 less than 100€ since you bought it recently.

Moto...no....galaxy s3...too old...lumia 1320 is moreexpensive than that

Ah, now! Don't be picky! Play fair!
You said "what 730 offers, at a better price" and I found you 3! I can even find Galaxy S4 @ 280€ -since the S3 is too old for you- if I give it some effort. As for the 1320, believe it. A month ago it was 190€!
You should educate yourself better at being a consumer, Mr. Picky!

Lumia 1320 is definitely not better/offers more than the Lumia 730. The 1320 has a lousy 5 MP rear camera and an older S4 chipset with a slower GPU. Only thing the 1320 has for it is the larger display.

With you on that Daniel. But for a budget device that Theo is asking, it works perfectly and is much cheaper. But even so, my initial comment was regarding the 830 which I find ridiculously overpriced compared to the 930 + 1520.

Don't they both have the adreno 305? Also, is the older S4 actually slower (less cores but higher frequency)?


Don't say mean words towards my phone..please..it hurts.

Agreed, even all 3 smartphone are expensive than L730 in my country L730 @ 15299($250), Galaxy S 3 @ 2200($370), Moto X @18000($300) and L1320 @ 17500($290), L730 is the beat you can get at this price

@Johnnyhawk Fail. Nice try ;)

@Hoekie Thanks for the shoulder tap. :) But, in all good manor, please, enlighten me as to how it is a fail? I have given 4 examples from the lowest price, up to the more expensive. All within the 200€-280€ price range. And all working almost equally (hence the price gap between devices) either it be a dual-core or a quad-core device. :) And again my original focus was on the 830, before Mr. Picky came along. :P

These are prices of one shop. Wait a couple of days and more stores will have them. Then the prices will drop. Use an app like skroutz to find the cheapest. And we can always buy from other Europeans countries where they are cheaper......

Preach it!! I always use Skroutz and other alike services! I'm not blind to just go and buy from one store without searching first. Also, imports are a weekly thing in my life. :)

Fail because stores on skroutz aren't always"legal". I like to buy from legal stores like plaisio, public and others. Try to find me prices like these there ;)

Did you seriously just brought the "legality" as a play card, of any given shop, listed on Skroutz and other alike price comparison services, into this subject? How much more off-topic will you go? Ok then lets take it a step further.
Is a shop fully operational and free to do business? Yes, since they have a permission from the Greek government! So your whole "legality" thing ends there. And it ends from 2 sides. 1) A shop has a validated permit to operate. Simple as that. 2) Our government was and is so corrupt and have thrown many "legalities" out the window, over the past decades. Take your pick, Mr. Picky.
Why do you defend the store on this article so much? Do you work there? Stop drinking your kool aid and wake up! This retailer was always overpricing! And there are much better Greek retailers.
Also is Apple, Google and other companies "legal", for not paying their taxes as we all know? Is it "legal" for some clothing companies to make their products on big ships and on international waters to avoid tax? But you buy them anyway. Or did you never had a pair of Nike shoes? Didn't you know that they are being made from child labor?
Don't be a hypocrite!
And since you have an interest in me, (as you said you checked my comment history. Can't say the same for you) then here's something not written anywhere. I imported my Lumia 920 from Denmark for 280€, when in Greece, Plaisio still had it 500€ and other retailers 400€! And that was 10 months after the device's initial release! LEGAL!!!
Btw you never answered. How much did you buy your 520? I'll say it again, I hope no more than 100€. But, for you not to answer, I guess more than 100€...
So stop trying to overshadow my point. And don't be a sore loser. ;)

They're not available on skroutz, at least not yet.

Indonesia how about in Indonesia

Yes, agreed. Even the 930 hasn't even come yet.

Everything is more expensive in Greece , but the prices will drop probably in a couple of months

Where are you basing that statement exactly? Just curious of how you state "everything more expensive in Greece" , since i can offer you with many countries names that offer products way more overpriced then they should. As for 730,735 and 830 , prices are exactly as they were announced to be, so no surprise in that. I will wait for a price drop since im satisfied right now with my 520 to upgrade so quickly. (Just got that beauty some months ago :) )

Ehm, what do you want to say with that exactly captain obvious?

Where are you basing that statement exactly? Just curious of how you state "everything more expensive in Greece"

Oh, so guess what, no! Everything is more expensive in Greece statement is exagurated and inaccurate. Think and speak

actually it's not , but this is offtopic so.....

See again my previous sentence

I think prices are as they were announced so no surprised by that. I am just frustrated i bought a 520 some months agoand lost the opportunity to take this. This 730 is really affordable for what it offers and awesome. Cant wait for a price drop to upgrade from my 520. :)

Really? 730 was announced @199 plus taxes, that's 245€ including Greek VAT. NOT 279€ 735 was announced @219 plus taxes, that's 270€ including Greek VAT. NOT 299€ 830 is the only one retailing @MSRP including VAT and 5€ cheaper. Stop defending that overprice-everything POS retail outlet. And yes these are the MSRP that do not include the massive discounts retail outlets like the one mentioned is getting There are far better retailers in Greece that dont charge an arm and a leg like the afforemantioned POS retailer

+920! Thank you! And especially for the correct prices!

In this occasion you dont pay for what you get, you play less for what you get. I mean, just look at the specs and then take a look at the price. Nowhere close as expensive as all other phones out there are offered.Please stop commenting if you have no sense of what you are saying. THanks!

with 200€ more you can buy a 930. ok for 730 but 830 is a bit pricy for its specs

I am Greek and I can't afford that...

Off course you can't, wait until the devices show up on skroutz.gr

Skroutz or best price !!!!!

They're not on skroutz yet...

Well today I passed by a Plaisio store in Thessaloniki and they told that they don't know yet when they will be available :S


They have them on stock in their site....

Hmm, i bought the 830 in the Netherlands for € 317.
I think € 399 is way too high.

When will Lumia 730 be available in Nigeria and the price.

Lumia 830 is available also in Romania from last week. Price is around 1600RON (456 US$, 362€) unlocked and carrier free.

I want the Lumia 830 but I've been told that it will be available only in black. God damn it!!!!

Περίμενε μέχρι να εμφανιστεί στο skroutz.....το Lumia 930 σε πορτοκαλί από θα το πάρω.

Είναι αξιόπιστα τα φθηνά online stores στο skroutz ρε παιδιά?

And like, half hour before this comment, you where questioning the "legality" of these shops in another comment directed to me. Too bad I saw this, after giving you an answer! Seriously, LMAO! Can't stand peer pressure Theodore? :P

These are officialy prices.If you go to a Greek mobile Telephony provider Store like Cosmote, Vodafone, Wind or other stores like Plaisio, Germanos and other ,for sure you will buy them at this price. Of course there always other ways to find it cheaper. You could wait some time for the price to drop or buy it from skroutz store. The choice is yours...But i believe, most of us do know the way ...

The phones are not availiable in Plaisio Store yet. It says that will arrive soon. Be patient....I don't know if you spoke with them on the phone, Rich..

Only the Lumia 830 is now available, they may make a wrong post on their website, sorry to all, I saw them in morning and they were available....now they're not...

I already have it since friday

Hmmm.. Something is wrong in this post. I'm from Greece and I was at a Plaisio store on Friday asking for Lumia 730 and they told me that it is expected around 15 October with a price at 199 euros... It can't be real, Lumia 630 is sold for around 110 euros here in Greece.. Anyway, tomorrow I'm going to Plaisio to see for my self and let you know.

Μάλλον κάνανε λάθος post στο site τους, γιατί τώρα μόνο το Lumia 830 διαθέσιμο τώρα, όχι το 730-5...συγνώμη για την "λάθος" είδηση :(

Πηγα στο Πλαισιο (Συνταγμα) σημερα και με πακετωσαν.. Δεν εχουν καμια ιδεα ποτε θα ερθει.. Το ιδιο εγινε και στο Public. Καλα δεν ανχονομαι, ευτυχως εχουμε και τα Skroutzομαγαζα γιατι το Πλαισιο τσιμπαει αρκετα τις τιμες του.. ;)

You can find Lumia 930 around 425 euros. No need to buy expensive exclusive 830.

I don't care. Release the damn denim update. My giant 1520 is waiting. And tell fb app dev to do something about fb not showing pics shared using instagram. Yes tell them we got the edit comment feature 100 years later. Now fix that.

I am greek living in Germany. The prices here are : 530 : 79 Euro 630: 89 Euro 930: 299 Euro 730: 279 - 299 Euro 735: 289 - 299 Euro 830: 389 -399 Euro

Σοβαρα τωρα, για δυομιση φορες τη τιμη του Lumia 630 πωλειται το 730?? Ελπιζω μεχρι το τελος του χρονου να πεσει κατω απο 200 ευρω (στο Skroutz) για να ''αναβαθμισω'' το Lumia 630. Κριμα, και λεγανε οτι θα ρθει με τιμη 199 ευρω..
Windows Central Newsletter
Thank you for signing up to Windows Central. You will receive a verification email shortly.
There was a problem. Please refresh the page and try again.