Mall of America ditches BlackBerry in favour of Nokia Lumia 920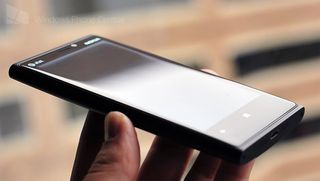 Nokia has revealed that the largest retail and entertainment complex in the US, Mall of America is switching from BlackBerry to its Lumia 920 Windows Phone. The main reasons behind the company's move are tighter integration with Microsoft services and the Microsoft Office Hub, offering more functionality and flexibility for the management team at Mall of America.
It's no surprise that a company relying on Microsoft services has decided to move over to Windows Phone 8, the latest version of Microsoft's mobile platform. Janette Smrcka, I.T. Director at Mall of America, had the following to comment on the switch:
Mall of America joins a number of companies who have switched to Windows Phone recently, including UK estate agent Foxtons and KONE, the Finnish elevator company.
Source: Nokia; thanks to everyone who tipped us!
Windows Central Newsletter
Get the best of Windows Central in your inbox, every day!
Rich Edmonds was formerly a Senior Editor of PC hardware at Windows Central, covering everything related to PC components and NAS. He's been involved in technology for more than a decade and knows a thing or two about the magic inside a PC chassis. You can follow him on Twitter at @RichEdmonds.
Hearing this more and more. Maybe Microsoft should reconsider bringing Office to iOS? Seems like it's a selling point for Windows Phone to corporate America.

Office for ios already exists, but they need to be spoon fed in order to find it. And its free.

I believe what AriesDog is trying to say is MS should not bring Office to iOS since it is a selling point for WP devices.

Bring to ios hell no. No need help those.apple cults

No wonder...Lumia won best smartphone in 2012 in Engadget survey...and the best smartphone camera from Gizmodo

Not sure if the Microsoft Store in MOA had any roll in this, but they have great staff and I'm sure they can help people with the switch. Bought my 920 there.

Love the MS store at the MOA, people there are always wonderful. Love having it across from the apple store.

Hahaha! It always warms my heart when I walk into the buzzling Microsoft store, and see the sad, empty Apple store across the way.

Odd, here in San Diego it's the Microsoft store that is rarely busy, while the Apple store a few doors away is humming. Given the success of the Apple retail operation I find your comment "trollish."

Nothing trollish about it. I manage to make the trip to MOA on occasion, and I make a point to check out the Microsoft Store when I am there. Yes, often Apple Store has more people milling about. But I notice a large percentage are just standing around waiting for a family member or friend to finish their business. Meanwhile, everyone in the Microsoft Store is actively checking out product, talking with staff, or buying.

I love MOA. Happy to hear they chose the best of the best. Now I need to give them a call regarding app choice. ;-)

Must be all those exclusive apps....:)

I guess MOA doesn't need so much unused crap either.

Considering that Office is exclusive to WP, you're exactly right. :)

Windows just needs time,...

Maybe we will get a MOA app now?

Lumia and WP are becoming popular day by day.

Windows 8 is a beast!
oh wait this is Windows PHONE lol

Any idea of how many phones are being switched over?

It's a mall management group - granted it's a big mall but even so I doubt this is more than a handful of people.

That's what im talking about

Hackers alert. All those companies are not using proper enterprise level WiFi protocol as the Lumia 920 can't connect to one, nor any WP8 devices.

how do you know that microsoft isn't giving them phones that can? like blackberry did for the president and white house...

Umm...what are you talking about?
We have enterprise level wifi with some serious security and the people with WP8 devices connect to it just fine, including our CIO. Your company's WiFi must suck.

And this is how Microsoft wins this game. Actually its the only way right now. I raised this idea on another thread when people were whining about games. Not that the consumer side isn't important, but that battle field was already conquered by Android and iOS defenses. No reason to charge that beach while you are weak. That's how you get killed. Find another way in. What's that? The business portal. It's wide open and Microsoft just happens to dominate the business computer industry. Every business owner is dependent on Windows to run their front office (with the exception of most graphic companies). Most of the back office in Microsoft's too. Win the Business battle and get strong to fight the consumer battle another day. That's why I'm more worried about BB than Android. Android can never kill WP, just like Linux could never kill WIndows Server try as they did. BB however, with their business customer base, can drive a fatal blow if they secure that other beach first..

I would argue Microsoft is probably the middle office. In most large corporations IBM is probably the back office.

Fair enough. They also coexist in a symbiotic relationship in the back more times than not. But hopefully we all agree the retail business is their softer spot in the phone sector

Same with window 8. Consumers in forums wine, but I work for a fortune 50 company and most I talk to have plans to move to windows 8, as do we... Soon.

And strong smartphone. In work lumia 920 is perfect. You can drop it

Amazing NEWS...I want to see Windows Phone dominating:)

Good choice MOA. Go Nokia, Microsoft, and Minnesota.

It doesn't hurt that tech support is just a walk downstairs...

This must be over seas because here in the U.S. I seriously only know one person who owns a Windows Phone and that's my self, no kiddiing!!

I'm all for Windows Phone having success stories, but it's pretty sad that this warranted a press release. Like, "Meanwhile, the staff at the Arby's in Minnetonka have decided to by Samsung Galaxies" worthy.
It's a big mall, but it's still a mall. And not even 'all staff'. just management. Surprised Nokia wasted their time on a press release for this

They have some style giving out Lumia 920's, and its good to get the news out that people are adopting WP for business. The companies that do get a little free advertising too so its a win for all parties.

A limited amount of Keebler Company employees in northeast Illinois also received Lumia 920s for business use.