Microsoft acquires security software company Adallom, reportedly for $250 million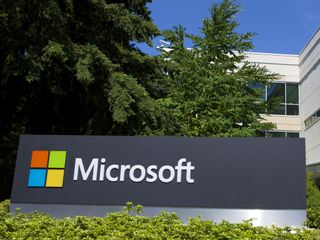 (Image credit: Windows Central)
Microsoft is making a bigger push into securing its cloud-based servers and services. It announced that it had acquired the Israel-based software company Adallom, which was formed in 2012. While Microsoft did not state how much it paid for Adallom, one report claims it acquired the company for $250 million.
Microsoft said:
Bloomberg reported on the alleged $250 million price Microsoft paid to buy Adallom. It added that its three founders will join Microsoft as part of today's deal.
Source: Microsoft (opens in new tab); Bloomberg
1/4 billion for a three year old company. Good day for the founders for sure!

It's amazing how much some of these startups are either worth or are being purchased for. Ultimately they must be doing something right, in order to attract that kind of growth or interest (from prospective buyers).

Meh... give me some windows 10 mobile news, damn it!

⬆This⬆ Posted via the Windows Central App for Android

What you didn't hear that it's coming soon? Bunch of news about it. Soon. Posted via the Windows Central App for Android

MSFT would buy any kind of shitty company on the market, just dont pay a damn cent TAX in their home country after the money parked offshore...

Microsoft is a Global company, they are not required to pay double tax, get over your 'Murican pride.

It seems like Israel is a start up Mecca.

Interesting, from what I knew Ireland had a lot of international tech presence due to a favourable tax regime among other factors. Curious, does it have a lot of home grown successful tech start-ups?

Read start-up nation if you're interested.

Very smart move on Microsoft's part.

So why did they fire ~ 8.000 employees in Finland and other countries?
Windows Central Newsletter
Thank you for signing up to Windows Central. You will receive a verification email shortly.
There was a problem. Please refresh the page and try again.