Microsoft beats Apple in repairability, but both fall short of the competition
Microsoft's record of lobbying against the right to repair hurt its repairability score from the US Public Research Interest Group's Education Fund.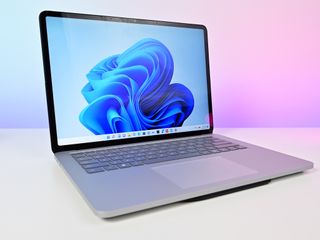 (Image credit: Windows Central)
What you need to know
The US Public Research Interest Group Education Fund gave Microsoft a poor mark for device repairability.
The aggregate score factors in French repair scores, input from iFixit, and if a company has lobbied against the right to repair.
Microsoft earned a 4.6/10, which is below the scores of Dell, ASUS, Lenovo, Acer, and HP.
Microsoft is among the worst tech giants when it comes to creating repairable laptops, according to the US Public Research Interest Group's Education Fund (US PIRG). A new report from the US PIRG created an aggregate score for repairability based on French repair scores, thoughts from iFixit, and companies' histories regarding right-to-repair legislation.
Ratings on the US PIRG's "Failing the Fix" scorecard range from 1-10. Microsoft earned a 4.6, which was a D+. Apple (3.16) was the only laptop maker to earn a lower score. Dell, ASUS, Lenovo, Acer, and HP all earned significantly higher marks than Microsoft.
Image 1 of 2
France put a repairability index law into effect in 2021. As part of that law, companies have to score devices based on how easy they are to repair. Several elements factor into French repairability scores: the availability of documentation, the availability of parts, the price of spare parts, a device's ease of disassembly, and the availability of manuals. There are also specific criteria for different device categories, such as laptops.
The report notes that it's possible to repair many laptops from Microsoft, but that documentation and parts are limited. Some progress was made on this front by Microsoft when it partnered with iFixit to ship official tools to independent repairers. Microsoft also lost points in the US PIRG's rankings because it has lobbied against right-to-repair legislation in the past.