Microsoft to debut new 60-second ad during Super Bowl XLIX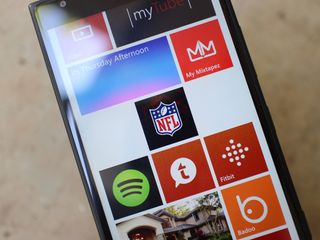 Microsoft will air a new ad during Super Bowl XLIX this year. The game will take place on Sunday, February 1, and you'll be able to watch it online for free. Microsoft's ad will be 60 seconds long, though the actual content of the spot has yet to be revealed.
Microsoft recently tried to strengthen its relationship with professional football. In 2014, the company entered an agreement with the NFL that saw teams using Surface tablets on the sidelines to review plays.
Last year's Super Bowl ad focused on the ability of technology to empower people. In case you missed it, you can find last year's ad below.
Source: Ad Age
Windows Central Newsletter
Get the best of Windows Central in in your inbox, every day!
Y isn't it about hololens?

First off, they didn't say it WASNT about hololens. They haven't revealed the topic. And secondly, why WOULD it be about hololens... A product that won't be available until the latter half of 2015. Superbowl commercials are very expensive. Wouldn't make sense to advertise anything other than a company's new vision (public awareness) or a product that can be purchased today (or series of products).

Hope they'll highlight HoloLens and Windows 10!

is it okay to get excited for an ad? XD

NFL getting some heat lately. Hope this doesn't haunt Microsoft.

It wouldn't for any other company why would it for Microsoft?

How do you know it wouldn't for any other company? There is such a strong shift in the "guilt by association" mentality in the country these days that this is a real concern for corporate sponsorships.

Unless Microsofts technology deflated footballs prior to the New England game then I see no valid reason to not show this or any advertisement during the Super Bowl.

See my previous response. I'm not saying they should pull their add, I am merely speculating about some people's way of looking at things.

Microsoft's Super Bowl ad from last year was great--even garnering the 2nd highest effective advertising score in history! Excited to see what they put out this year!

New ad definitely needs to be voiced by Cortana and be about winodws 10 on all devices

Hopefully this is the beginning of some good marketing for phones... Although I'm sure it's a general MS ad, it would be nice if they let people know that they make great smartphones.... One can only dream..

My dream ad: "Introducing the most advanced smart phone ever made, the Lumia 935, available on all carriers, starting right now."

nice, but even Linux espeak synthesis has much deeper and pleasant voice with Jamaican, UK British accent...

Hololens will definitely be in the commercial. They'll show the NASA stuff and the "Minecraft" stuff (the kids will eat it up). It will focus on all things possible with Microsoft.

It's probably going to be about the Surface and how useful it was in helping the Patriots and Seahawks make it to the Superbowl. BUT wouldn't it be cool if they featured a new Windows10 flagship phone and released it in the stores and online the next day. I KNOW that it will never happen but it would be so cool if it did.
Windows Central Newsletter
Thank you for signing up to Windows Central. You will receive a verification email shortly.
There was a problem. Please refresh the page and try again.