Love deals and live in Seattle? Microsoft trials new system to link deals to your debit, credit cards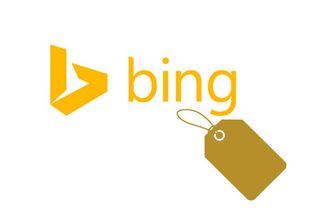 Microsoft kicked off a Bing service for those who love only the best bargains and deals when shopping around. Bing Offers provides you access to over 200,000 deals in more than 14,000 supported cities and towns across the US. That's quite the number for a new service. If you're not familiar with the name, Bing Offers assembles the best bargains from the likes of Groupon, Living social and Restaurant.com so you know you're covered when it comes to never missing out on deals.
Today, Microsoft is working on improving the service with a new system, which is being trialled in Seattle.
The Bing team notes in an official blog post they worked hard to address numerous concerns raised by consumers. These included having to pre-purchase deals that may be forgotten or not used due to inflexible redemption options. Also people apparently don't enjoy the added hassle of having to print coupons or display QR codes to redeem savings. The team has announced that they're testing a new program in Seattle that will enable you to link deals to your credit and / or debit cards.
Titled "Bing Offers Card-Linked," Microsoft has partnered with First Data, Visa and Master Card to make it possible to redeem deals and offers automatically without needing to show codes on a phone or print off coupons. Multiple businesses are already participating in the program, including Pizza Hut, Mooyah Burgers, Buca Di Beppo and others. If you don't reside in Seattle, fear not as Bing Offers Card-Linked availability is expected to roll-out in other US cities soon.
So how do you get involved? Simply sign up on the Bing Offers website with your Microsoft account and a credit or debit card. This will then link the two together and all deals you choose will be available from the get go. Bing will then provide you with the latest local deals on the website, through email subscriptions and on a variety of services (Skype, Bing Apps, etc.). When you head into stores and use your card to make the payment, you'll automatically be eligible for respective deals.
Source: Bing
Rich Edmonds is Senior Editor of PC hardware at Windows Central, covering everything related to PC components and NAS. He's been involved in technology for more than a decade and knows a thing or two about the magic inside a PC chassis. You can follow him over on Twitter at @RichEdmonds.
Just registered, sweet! Can't wait to get eating in Seattle and try this out.

I dont love deals and I dont live in Seattle. This is probably not for me.

You never know until you try.

Keep going Microsoft! Long live Bing.

Bing is only Nice in the US. In Europe It's shit.

It's all a matter of opinion. For me it gives perfect results along with a nice picture to look at it lol.

Where'd all the comments go? Lol it went from 12 to 5, technically, this would be 6, though

The AT&T 920 GDR2 police cleaned house.

They really do need to release that, though.
*Patiently waits to be culled from the comment herd.*

So are we going to end up with Double Bing Rewards on purchases, like those Alec Baldwin commercials or something?

Every bing article with the new logo pisses me off to no end! India still stuck on inundated bing servers.. Comeon Microsoft, no surface, no Xbox is understandable but no updates to bing is just unfair!

USA Bing has not updated either.

We still don't have the last update, the one WPC covered, local moving in together with web, additional info on the bing image of the day, the bing preview. While those are all right, im worried even the algorithms might be old.. :/

Darn. All we have are those nice little squares that give a bit of info on the picture of the day. And the old Bing logo. Not the new triangle like one.

Then this isn't for you?
It's not for me either as there isn't Bing Rewards in Canada either, but, I can't exactly hate on WP for posting an article that doesn't apply to me.

Not complaining to WPC, I just hate it when the US get all the features.. Including Bing Rewards and Xbox Live regional apps.

USA is home country, and is being tested in home city...before being released to the rest of the world.

Never heard of that city. What state is europe in?

Rich - thanks for the tip. Just registered and used the service to purchase some new Rotel audio equipment from Definitive Audio. Seemed to work without a hitch and was a much cleaner experience than having to use a code or coupon. I'm very pleased with the service and will continue to look for deals with Big Offers.

I live in the USA but seriously... Work on Bing International already. That has to be more important ling term.

Well, it's their loss. I'm using Google search on my WP and will do so until they fix it.

In india we can pay only using credit card, no operator billing, no debit card , and even no payapl app for our country...This is really turning me off from windows phone...i cant even buy the apps i want. Why cant they add more payment options??
It seems they only care about US...
Windows Central Newsletter
Thank you for signing up to Windows Central. You will receive a verification email shortly.
There was a problem. Please refresh the page and try again.