Microsoft loves the United Kingdom and Canada – launches "Bing Places" to help local businesses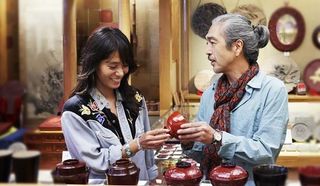 Microsoft has always been ready to help small businesses whether it be through their BizSpark program for entrepreneurs or through Bing Places for locals. The Bing Places for business service allows local business owners to efficiently create an online presence and "stand out from the competition" in Bing.
Bing Place launched in the United States and allowed users to list their business for free on Bing. Business owners could then also enrich their listing by including photographs and other details. Have 10,000 different locations of your store? No problem, Bing Places will allow you to easily list up to 10,000 different locations with a single click.
Microsoft states that the launch of Bing Places (also known as "Places for Business") is the company's first step to helping local business get recognized and engaged with their local customers.
If you are interested in signing up for Bing places and already have an existing business you can do so easily. First, visit the Bing Place's website by clicking here – from here, you will be able to update information about your business, modify URLs, and add photos for your already existing business.
If your business is completely new to the web, you can also head over to Bing places by clicking here. Once you are there, fill in your company information and add information including your website's URL, photos of your business, hours of operating and more. Microsoft states that you may add up to "10 business categories that may help increase the discoverability of your business".
After either updating your existing business or adding a new one, you will receive a phone call to verify that you are the proper owner.
Are you a small business owner – have you taken advantage of or thought about taking advantage of Bing Places?
Source: Bing (opens in new tab)
If they love the UK they should be opening stores ASAP :D

Hopefully the current Nokia stations become Microsoft stations

Hope to see Local Scout and the updated Bing homepage coming to Canada soon :-)

Does this have anything to do with Local Scout? That has never worked on my 920 while in Canada (though I swear it worked on my 900...).

Yes it did work on WP7 but stopped working in WP8.

BS do they, every awesome offer, competition and reward scheme always forgets the UK I call them MicrUSoft for a reason

You are right I do not see local search in Bing anymore. I switch last week to Lumia 625, I find it annoying to say the least. In the mean time I use the yellow pages app.

turn on your location services for search! :/

Anything but google anyway :)

Scroogle has nothing on bing

If you hate Scroogle you'll love DuckDuckGo (ddg.gg).

I want to search it but afraid to see what I find or well bing it us!

Haha, so this means they're going to open up full WP functionality to Canada? Yeah, sure they are.

No kidding, I hope they also know Canada doesn't just mean "Toronto and surrounding area".

Can it help you find brothel's lol

No be satisfied with pizzas!

Does it also feed into here maps or where can i add the information about places there

"Yes I am the proper owner of John Lewis. Okay you too, bye!"

Both places in the above article where he says "click here" no link shows up. Does anyone else have this problem or is it just me?
Windows Central Newsletter
Thank you for signing up to Windows Central. You will receive a verification email shortly.
There was a problem. Please refresh the page and try again.