Wondering what's new in the latest Windows 10 update? There's now a page for that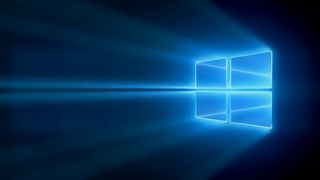 (Image credit: Microsoft)
Earlier today, Microsoft released Windows 10 build 10586.104 to all PCs as part of their new Windows as a Service (WaaS) paradigm. In addition to the update, Microsoft is also now including a detailed changelog of what the software patch does to keep users in the loop.
By heading to the Windows 10 update history, (opens in new tab) page users will be able to discern clearly what was fixed and improved with the routine OS updates.
Today's patch, listed as KB3135173, was the first one to be detailed, but consumers can expect this page to be regularly updated with the monthly release cadence.
Microsoft initially announced plans for the update history page back in October in reaction to the previous policy of forgoing a changelog. Microsoft had this to say about today's adjustment in procedure:
Today's .104 update is also coming to mobile, likely in the coming days, as the changelog clearly calls out the OS for Windows Phones as well. Since Windows 10 and Windows 10 Mobile share the same codebase, this means the changes apply to both platforms where there is feature overlap.
Clearly this is a welcomed shift in procedure from Microsoft. While the company often makes alterations for the better, some of those changes are met with resistance from their consumer base. However, the company seems prepared to adjust based on user feedback instead of being bullheaded likes some other companies. The publishing of 'what's new' in these regular OS updates is a first step in bridging better communication with their customers, and we support the resolution.
What do you think about the new Update History page for Windows 10? Does it go far enough in satisfying your curiosity? Did Microsoft do the right thing in responding to their audience? Let us know in comments.
Daniel Rubino is the Executive Editor of Windows Central, head reviewer, podcast co-host, and analyst. He has been covering Microsoft here since 2007, back when this site was called WMExperts (and later Windows Phone Central). His interests include Windows, Microsoft Surface, laptops, next-gen computing, and arguing with people on the internet.
Well received news, it's necesary to publish the changelogs somehow.

Definitely a good news! Also, anticipation for new mobile builds for Fast ring getting higher and higher! Keep doing amazing job MS!

How about not insider but just regular Windows 10 mobile. I thought PC and mobile were supposed to be on the same schedule. Mobile is still on .29!!!

No isn't it desktop first and than mobile?

N btw the upcoming mobile build will be .107 not .105 or .104

I never understood why they didn't do this already. Better late than never.

True though perfect timing to track improvement universally less on the old stuff perfect timing for future proofing the future of universal platform

So... How often are the images in visual studio going to be updated?...

So far, it looks like every cumulative update. Don't know if that's official going forward.

May be never, who knows :\

Why are you all so impatient. I better have a stable os, then a unstable os with bugs on release to public.

But what we have is an unstable OS with a huge amount of bugs. We're hoping MS fixes this. W10M is already out you know...and it's garbage.

What are huge amount of bugs? My Lumia 950 XL is doing great.

I can say with almost no exaggeration: Everything. I am not aware of a single feature on W10M that works 100% reliably. That's what's so frustrating about it. Most things work just fine most of the time. A few things are pretty terrible all the time (cough, Edge, cough). But almost nothing works all the time. Even core functionality like text messaging or getting back to the Start screen sometimes stops working. And, as far as I can tell, this is 100% software. I have W10M running on three devices (L635, L920 and L950) and despite the first two being on Insider builds and the last (may daily driver) being way back on .29, the latest released build, they all suffer from nearly the identical problem set. Which, again, is everything. W8.1 was a chore to love because it was so lacking in features. But at least the features there were worked reliably. Not so on W10M. And that's before we get into how inconsistent, unattractive, and difficult to use most of the new interface is. I thought people were overreacting when they were lamenting the 'hamburger menus' but oh my, they really are a disaster from a usability standpoint. I'm 6'4", and I can't find a way to hold my phone where I can access the action keys and hit the hamburger menus with one hand. On Windows 8.1, one-handed use worked like a dream compared to this crap.

Cry baby!! My 950 is working flawlwessly.

It's running Windows 10, so I know for a fact you're lying.

And the sky is pink with green stripes. Keeping hoping lol

Good news, i already updated my Surface Pro 4 and the gaming PC, it's a pretty fast update

A bit step in the right direction, now please do the same for the store.

That would still leave it in the hands of the developers and if MS forces developers to publish changelogs they might just publish generic ones.

it's ms themselves that don't publish changelogs

Yes, this! Now its time for their own apps to have nice changelogs like it should be. I still kinda wish to have a summary of changelogs in the Update window instead under details, but this is a good start. Finally!

Likely coming to mobile in coming days? But for insiders only? Or public?

This is a cumulative update build, so it is for those on the current production branch (Threshold2) only. However the fixes and changelists present in this update is likely to be branched out to the Redstone branch if applicable and will be included in the upcoming Redstone builds. However, for phones, both insiders and public are on the Threshold2 only, so, in all probabilities, it is going to come to insiders first and then to the public.

That was a completely unnecessarily confusing comment. It's coming to insiders only and maybe later for 950 and 550 users

Getting better and better every Build! Who knows maybe in 6 months Windows 10 will be as good and stable as 8.1.

I would be really happy if within 6 months it will be rocksolid at least as 8.1. I hope that the changes in OneCore will bring dramatic improvements to the OS stability and reliability.

'Redstone' is probably when it finally gets back to 8.1 levels of usability. When's that scheduled for?

Hopefully at least, since "8.1 levels of usability and features" should've been on November update but it was just a follow-up to TH1 with things that didn't make it on first RTM. Redstone might be the start of having 'some' 8.1 stuff plus few new major features. We still don't what major new features exactly Redstone will have. At least I can think of one or two major feature: Interactive Live Tiles and Extended Continuum for apps (Similar to Hands-off from OS X and iOS). Extensions for Edge too, but that's more like of a browser specific feature. I have a feeling Redstone features will be just more than a TH2-level of feature set. The rest would be polish (which is badly needed) and hopefully several features from 8.X (that includes the WP8.X). I'm all for Redstone and excited about it, but I won't hold my breath and expect alot from it unless they will finally raise the bar.

My pc sticks on 45% and giving error not installing 104 update

They can also have an app for that.

As if publishing change logs was something new.

Good for them. This is a worthwhile effort. Now to see if .104 is any good for mobile. We need some serious improvements there and we need them ASAP.

I have no idea why im not getting it in the uk. I am checking the updates every 5 mins and there is nothing there at all. Anyone in the uk here getting this update??

Yes, picked it up OK moving from 10586.71 to .104. PC set on insider slow

are u in the uk?? Im not getting a thing right now???

still nothing for me here in the uk im on the fast ring.

If you're on fast, aren't you already on Redstone?

@David Caldwell Please stop asking the same question over and over in our comments. This update is NOT for Fast Ring and is NOT for Insiders as we explained in the previous article. Sit back. Relax. Read up on this stuff before commenting. Thank you.

well you're saying you're on the fast ring, that means you already had the update

It means, now they understand themselves, what they have changed. Good!

They changed their minds! Nice.

Wouldn't be surprised if this update page stopped as soon as W10M rolls out for the masses and updates slow down.

W10M rolling out for the masses will be the LAST update lol

How do I check " (brings system to 10586.104) " ? winver doesn't seem to state the number?

It should. I haven't upgraded yet, but my winver shows "Version 1511 (OS Build 10586.71)"

winver does show it. Look in the parenthetical following "Version 1511." If it ends in .104, you have it.

Good news. Now if they can do the same with their apps it will be great.

Mind blown. They must've realized they could have an intern do it for cheap

Since last update I'm not able to use touchpad gestures on my Asus laptop. Please help.

I still stucked in 10240 tried everything to update but nothing... It does .. But just regular updates..

There's an app for that...

They should reinstate version number and last update date info in apps

I am glad they did this. It's great that I can see what's going to be upcoming for the 950 . So far I am glad I dumped my iphone6 plus. Was not really using the 154 apps on the phone that much lately. Now I need a phone for productivity. Love customizing my home screen☺. Partial reason for swap? ZDnet.com article on "why windows phone is not dead yet."

How long do we neet to wait to get a good update for the mobile omg

Not exactly sure how to explain this but I'll try: The folder that email is saved in now displays on the right-hand side of the unopened message when viewing email in "conversation mode". Btw, long-time reader, but this is my first comment :)

Praise be... Praise be... Thank you Microsoft on top the high mountain. Thank you for giving.... back what you took-eth so quickly without a discussion.

Nice and useful information. I like the direction Microsoft is moving toward.

It's about time Microsoft does this! Posted via Galaxy Note 4

I hope this update fixes the command you run to reinstall all default apps. It was broken and deleted the folders for those apps previously. System restore or an in place upgrade were the only fixes. Posted via the Windows Central App for Android

Very good move, Microsoft.

Now what would REALLY be good is NO AUTOMATIC UPDATES, for gods sake at least implement some decent scheduling or ability to schedule the checks.

When there are complains about update on phones; some aspects to be aware of for W10M: MS has a wide specter of hardware to handle; IOS has just one! (may be I am a bit unprecise here but the hardware in Iphones are much easier to update than the wide range of MS/Nokia phones!) This matter makes it a lot more complicated to manage than Aple must do; just be aware of this aspect when you complain! It should not be a surprise that MS is fronting their new phones (550 and 950/XL) before their old ones (but they don't forget the old ones either). I have both 950XL and 1520 and they are both taken care of by their providers! Thank you MS; you are making hell of a job there; proceed with your good work!

I hope that all fans of windowpower user will be happy for the latest update.

There are still errors on windows 10 mobile, the last time I had problems with the battery which is discharged quite rapidly, as well the quality of the camera, I then returned under windows denim, the problem is not the mobile interface, this is only the shortcuts the problem that is windows mobile 10 wants all control and send data to servers and working for the impenetrable system .

Honestly the change logs mean nothing. It's like telling someone the drink you're giving them has arsenic before you force them to drink it. The updates are non-negotiable to most users, so it honestly does not matter if they know what's in it or not. Whether they like it or not, they're going to have to install it anyways... The customers with granular control over the update mechanisms in the OS always got the changelogs, so it was never a huge issue to begin with, IMO.
Windows Central Newsletter
Get the best of Windows Central in in your inbox, every day!
Thank you for signing up to Windows Central. You will receive a verification email shortly.
There was a problem. Please refresh the page and try again.