Microsoft offers more info on how Windows 10 Mobile rollout affects Insider members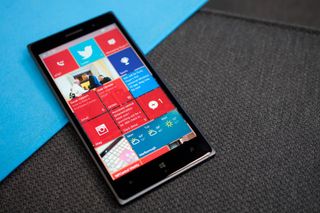 While today's launch of Windows 10 Mobile as an over-the-air update to select older Windows Phone is a big event, there are lots of people already using the new OS as part of the Windows Insider preview program. Today, Microsoft posted up an FAQ in their support forums to give those members some more information on the current and future plans for Insider builds of Windows 10 Mobile
The FAQ post began with a general statement:
Here are the questions that Microsoft has answered about the Windows 10 Mobile upgrade and how it affects Insiders:
Q: Which devices will the official Windows 10 upgrade be available to?
A: You can see the list of Windows 8.1 phones that may be able to upgrade to Windows 10 here. To download the Windows 10 advisor app, go here.
Q: If I already have the current Windows 10 Mobile Insider Preview build and my device is on the updated list of supported devices for the Windows Insider Program, do I need to do anything?
A: No action is required on your part. As a Windows Insider you have the latest build and do not need to downgrade to Windows Phone 8.1 to receive any updates. Your device is up-to-date. If you no longer want to receive Windows Insider Preview builds on a particular supported device, you may switch to Production and await future retail updates or move to the Release Preview ring to receive early app updates
Q: I'm currently using a Windows 10 Insider build on my device, but it is not on the list of devices that will receive a formal Windows 10 update. What should I expect in the future?
A: If you already have the Windows 10 Mobile Insider Preview build on your device, you may keep using your device in an unsupported state. We will not be offering build updates beyond the Current Branch build 10586. At some point in the future these devices will also stop receiving updates to the Windows 10 Mobile Insider Preview build. In order to recover the devices back to a supported build of Windows Phone 8.1, you may use the Windows Device Recovery Tool. There are more details on the use of the Windows Device Recovery Tool within this forum post.
Q: What does this mean for Windows 10 Mobile builds from the Development Branch?
A: Currently builds from the development branch have been made available to the Lumia 950, 950 XL, 650, 550, Xiaomi Mi4, and Alcatel OneTouch Fierce XL. In the coming weeks we will be making future Windows 10 Insider Preview builds available to devices on the updated Windows 10 Mobile device list. We will add devices to the Windows Insider Program as more devices launch with Windows 10 Mobile.
Q: Why are you choosing to remove devices from the Windows Insider Program?
A: By limiting participation in the Windows Insider Program to current devices that have an official upgrade to Windows 10, or new devices that are shipping with Windows 10, this helps focus investigating feedback in the Development Branch for devices that will receive future Windows 10 updates.
The support posted ended with this statement:
Get the Windows Central Newsletter
All the latest news, reviews, and guides for Windows and Xbox diehards.