Microsoft offers more info on how Windows 10 Mobile rollout affects Insider members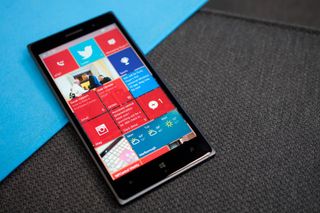 While today's launch of Windows 10 Mobile as an over-the-air update to select older Windows Phone is a big event, there are lots of people already using the new OS as part of the Windows Insider preview program. Today, Microsoft posted up an FAQ in their support forums to give those members some more information on the current and future plans for Insider builds of Windows 10 Mobile
The FAQ post began (opens in new tab) with a general statement:
Here are the questions that Microsoft has answered about the Windows 10 Mobile upgrade and how it affects Insiders:
Q: Which devices will the official Windows 10 upgrade be available to?
A: You can see the list of Windows 8.1 phones that may be able to upgrade to Windows 10 here (opens in new tab). To download the Windows 10 advisor app, go here.
Q: If I already have the current Windows 10 Mobile Insider Preview build and my device is on the updated list of supported devices for the Windows Insider Program, do I need to do anything?
A: No action is required on your part. As a Windows Insider you have the latest build and do not need to downgrade to Windows Phone 8.1 to receive any updates. Your device is up-to-date. If you no longer want to receive Windows Insider Preview builds on a particular supported device, you may switch to Production and await future retail updates or move to the Release Preview ring to receive early app updates
Q: I'm currently using a Windows 10 Insider build on my device, but it is not on the list of devices that will receive a formal Windows 10 update. What should I expect in the future?
A: If you already have the Windows 10 Mobile Insider Preview build on your device, you may keep using your device in an unsupported state. We will not be offering build updates beyond the Current Branch build 10586. At some point in the future these devices will also stop receiving updates to the Windows 10 Mobile Insider Preview build. In order to recover the devices back to a supported build of Windows Phone 8.1, you may use the Windows Device Recovery Tool. There are more details on the use of the Windows Device Recovery Tool within this forum post.
Q: What does this mean for Windows 10 Mobile builds from the Development Branch?
A: Currently builds from the development branch have been made available to the Lumia 950, 950 XL, 650, 550, Xiaomi Mi4, and Alcatel OneTouch Fierce XL. In the coming weeks we will be making future Windows 10 Insider Preview builds available to devices on the updated Windows 10 Mobile device list. We will add devices to the Windows Insider Program as more devices launch with Windows 10 Mobile.
Q: Why are you choosing to remove devices from the Windows Insider Program?
A: By limiting participation in the Windows Insider Program to current devices that have an official upgrade to Windows 10, or new devices that are shipping with Windows 10, this helps focus investigating feedback in the Development Branch for devices that will receive future Windows 10 updates.
The support posted ended with this statement:
So Lumia 920 is dead right? :( BioResearch & Games.

Not completely dead because we can still run with the latest preview build. But, yeah, looks like it's time for L920 owners to let it go. Can't really blame MS because it's more than 3 years old now. I certainly got my money's worth out of mine.

The device is not at all dead. It has the potential to run W10M if MS takes the pain of updating the firmware which obviously is not their priority. All these companies talk about saving the environment by all the issues and then they keep out certain device from update because it is 3 years old? Heaps of ewaste. Talk about hypocricy. These people has no interest in environment.

less about the environment and more about money. there probably aren't enough devices out there to justify the extra costs to get the phone working properly. Microsoft isn't the only company to do this. Apple, Samsung, Asus, etc. all start dropping phone support at a certain point and 3 years isn't out of the question for any of them.

But now developers have a divided ecosystem that is worse than the WP 7.5 to 8 division. No apps developed for 10 will work on the majority of WP devices. Now my 3 Lumia 1020s have been abandoned. With newer apps unable to work on them. They have 2gb of RAM and W10M finally worked well on them. How long until a unexpected recovery will result in being permanently stuck on 8.1?

Dont worry, The Mastermind has it covered, I'm sure.....

THe problem is W10M apparently *didn't* work well on them. At least for enough people to decide not to roll it out. And no, they don't have a divided ecosystem. They have supported devices and unsupported devices. If they decided to keep supporting w8.1, you'd have a point. But they're not.

They do not have a divided ecosystem. It's like every other ecosystem, newer phones gets the updates while older phone do not get them. As a developer you can decide to be more futureproof and use the latest api and target only 10, use 8.1 and target both 10 and 8 and then if you'll need new apis in the future you can always convert the app to 10. It's very standard in software development.

MS just don't or can't improve the code base to run efficiently, like wp8.1. The instead rely on faster hardware to do their job. Base on the performance of most apps, I'd say the skills of the developers at MS have gone downhill.

I highly doubt that is the case. They have an entirely new core that was written for different hardware. That they got it to work on the amount of phones that they did is amazing. This isn't like a jump from lollipop to marshmallow. the underlying kernel is fundamentally different. and if you want the code to run efficiently, they'll need to drop some older hardware or some outliers so they can focus getting it to work properly on the phones that made it through testing.

I would say that is very likely the case actually .. They are finally getting to be like iOS and Android .. ignore old hardware, dont bother to optimize the code anymore... just force faster and faster hardware to try and prevent a laggy system .. if that does not help , trow even more hardware specs at it .. and keep ignoring making optimized code. Windows Phone 8.1 run just fine with single core and 512MB....slower at times, but still overall a fluid experience... Windows 10 mobile can't with 2GB of RAM and dual-core.. That can only come down to one thing..the code. Aand I'm not talking about apps like games, some of those might not be able to run good on only 512MB RAM , but that is on the developer of that game. and if you buy a low end device you are not that likley to have ton of apps and games on it anyway, But you would in the past still have a good expeience if you used the devices as a phone and texting device mainl .... with Windows 10 mobile, not so much, and that is a damn shame..

All this time.. Its not the ram... Windows 10 mobile is not optimized for dual core devices.... That's the reason why it runs bad on a 2gb dual core device :3 . It worls great even on a 1gb quad core device ... So yea.. I think it's because of the core difference... Rather than ram.

Thats not correct! I have a Lumia 822 which is a dual core device and Windows 10 runs fine on it. No issues at all

What about Lumia icon? (929) no mention of it. It's basically the same as the 930 which is supported.

perhaps because it was a verizon only phone and they had a falling out with them?

735 is Verizon only and on the list so I don't think that's it....??

Wow a logical realistic rational response well said TK2011 well said :)

Lol. Talk about milking the cow for what it's worth..

Yeah people forget that its 3 years. My brother has one and hes a limited app user but uses lots of storage so the older phone w/ 32g works. (I still laugh about my n9 with 64). I get peoples grumbles but how many years is reasonable - 5 like a PC?

So, I assume, is the 928 Bummer. Can only hope that VZW & MS can make amends so that new flagship devices become available on VZW.

i wish it as soone than later, i switched to ATT. not as happy as i was interms of the service but Verizon showed no support for windows so i had to go

I think either way I'm out. I won't go back to Apple. I went through 4 iPhones within 2 years and I didn't drop any of them. VZW has annoyed me lately.

I switched back in 2012 when the 920 came out, to AT&T from verizon best move i ever made, getting the latest WP's. Now rocking the 950 On AT&T love this phone. I almost stay with them and got the Lumia 828 i'm so glad i switched, right now AT&T is offering to pay your swithing cost.

The thing is, my 928 runs 10586.164 so well - so it's honestly surprising to me that they received enough poor Insider feedback to decide to leave it behind. And I echo you on that VZW-MS sentiment... what other choice do we have?

They (Microsoft/Windows Insider Program) use us as lab rats and now they dump us (Older Lumia not on list) like garbage? Is that what happens to us??? Or I have misunderstood ???

Uhm... Yeah. That's kind of how a quickly-changing technology works though, and the Lumia 920 is about 4 and a half years now (it got released October 30th, 2012). It's about time to move onto something newer. I don't blame Microsoft for their move.

Poor my lumia 1020,920,925 and 625 ... Microsoft should not have make a statement to give W10M update to all Lumia since the very beginning.

Why? If they didn't, then they wouldn't have gotten feedback about it being a bad idea to add those phones to the official update.

I think Microsoft should use word like " Maybe we will give W10M update to all Lumia if the OS stable with your phone. " Less expectation they given, may be less painful in the future. Now i need buy a new divice, where are you Surface Phone??? need you right now.

Lol they seem to like to sugarcoat everything they say

And they couldnt find that out by themselves with professionlal testers?

It's much cheaper and faster (read yet again MUCH cheaper) to let people do the testing, but they shouldnt say that all the Lumias that can run WP 8.1 will be upgraded to WM10.

They said, all devices that CAME with 8.1, will be upgraded to 10.

"They said, all devices that CAME with 8.1, will be upgraded to 10." @abduz: That statement is incorrect. It is often quoted incorrectly as well. What Microsoft actually said was that it was their goal to try to upgrade every wp8.1 to 10. Having a goal to attempt something doesn't always mean it is feasible to attain it. Limitations were hit and they were unable to attain their goal. That doesn't make it any easier to swallow, but I'd at least like to keep it accurate.

So, you're saying that end justifies the means...
p.s that's called bait and switch (and it' illegal in most buisnisses.)

How is it illegal when the phones who aren't mentioned never had anything saying"Windows 10 ready?"

thats not final, i think the update was coming in waves, so there is stil hope, what i noticed is that all these devices that in current wave have the lastes SD processors, the Dual Core ones are not updated basically, luckily i had upgraded from 1320 to 1520 a year ago. Plus Msft is still better than Google, givining latest update to 2 year old devices

Really? Time to PAY MONEY TO MICROSOFT? I don't think so. An update to W10M would have send more confidence but this is discouraging.

they're giving the same build to every phone. they're just not pushing it on certain phones because its not working well. how is this a problem. all they stated was that you're not getting the next branch which is completely in line with how the rest of the world works.

wow you dont want to spend money on a new device, yet you want MSFT to spend money on old devices when they can work on newer ones to make W10M better. get a new phone and move on

Should have restricted the insider program to newer devices from the start then, and not give false impressions that older devices would be able to get the update.

i think 1520,930.730,635 are OLD enuf to be considered OLD devices, i dont understand why people want to have W10M on 920 when they can get better experience on 830. or 640XL. IMO if MSFT had given upgrade to the x20 phone, these ppl wud stil be whining abt the experience of the OS compared to the new ones, its true you can make everyone happy.

its true, sounds like fans android who have galaxy ace and they want got a fresh android 6.0 on their galaxy ace...poor them

Well but surely they have been trusting this OS for a long time. Thats why they have old phones. They hoped for a more true approach from Microsoft from the beginning. Thats the only thing, if Microsoft would have been clearer in telling that only those Windows 8.1 devices would be getting the update which can handle it. Contradicting the earlier claims that Windows Phone is an OS which offers performance on lower end hardware. From the point of view of business strategy their decision is absolutely correct but they could have been more honest to the insiders on low end devices. As those users would surely contemplate rather than being disappointed.

That would make it 3 and half years, nof 4 and a half

That's actually less than 3.5 years :-) bought mine in November that year and it's now more than 3 years old. But it is getting slow and I understand that there is no real use for Microsoft to go through all the effort to support devices that will be not used anymore in at most one year. Not to speak about all the people that already updated their 920. A really like my 920 and I'm happy with all the great quality drunk pictures he managed to take in low-light circumstances. Will be a little sad when I finally have to update. #smallodetothe920

That's 3.5 years. And I do blame them. Part of the reason I chose for windows phone was the updating.

How's your math? 3 1/2 years. I agree time to move up, but how about a reward program to trade in on reduced price W10Mobile models.

well, too many of the lab rats reported bugs on those phones. maybe they were legit, maybe they weren't. without seeing what data they were using for this decision, its hard to say. However, it still stands that the voices of enough lab rats said that it didn't work on certain phones. So, is that dumping you like garbage? No. its realizing that they couldn't get it to work on a large enough majority of devices to be comfortable with the release. In regards to not allowing the phones to continue in the insider program, that just makes sense. if they didn't pass muster for this release, why would they pass muster on the newer releases? so, filter out those bugs so they can focus on phones that work properly with the device.

so if you develop something, and ask someone to test if it works, and they test, and give a lot of feedback .... you decide to stop giving them anymore software, instead of fixing the problems...the reson you asked them to test in the first place?? If you dont want feedback, dont ask for it...and if you have no plans to fix problems found during testingf..why test in the fist place, why develop anything at all... If Microsofts current developers are not competent enough, maybe they should fire therm and hire others... they managed to develop a fluid experience with Windows Phone ... why is it impossible to do with Windows 10.. if it is suppose to be so much better.. ? Makes no sense at all . (except they fired almost all developers of Windows Phone 8.1 ... .so now they only have the B team left I guess)

You can still use W10 through the insider preview, getting exactly the same builds as everyone gets. They don't recommend it officially though, because your hardware IS NOT ADEQUATE ENOUGH.
That's the best they could do. No angry users because their updated phone runs much slower than before, and anyone who wants to take the risk can do it. Why are you complaining?


Actually, per their blog post, if you're not on the list, you won't get any further updates, even as a W10 insider. So yes, you can get the current W10 build (non-redstone, of course), but no you won't "get exactly the same builds as everyone gets."

You got it wrong. You will not get Redstone updates. But you will get every update on the current branch.
I have a 950XL and I am on the current branch too. I will move to Redstone only when it gets stable enough.


sounds like you got it wrong ... You will get no more updates if you have the latest insider build and your phone is not eligible to be updated to Windows 10 mobile ... because why would they bother updating old things when they are moving on to Redstone, and later Redstone 2 ... sure some last minor update might come if they find a serious security issue, but dont hold your breath .. They promised all phones that where sold with Windows Phone 8.1 would get Windows 10 mobile .. now they find it to difficult to solve the issues for some .. and instead of actually fixing things, they drop them ..and forget about that previous statment ... kind of like Unlimited storage on OneDrive.. that was limited.

Yes, only maintenance updates for current 10586. But it's still W10, isn't it?

M8 isn't adequate enough? Sorry I own the 735 and it's less powerful than the m8 for sure. Yet my m8 is going to eventually stop receiving builds before my 735. Doesn't make much sense.

Time to give apple a try. Not supporting the x20 range is quite the let down.

they've updated you to the latest current branch. they're just saying you have to be an insider to get it. how is that a let down? what you're saying is, you're upset you're not going to get the next update that's months from now. at a certain point a company needs to stop supporting legacy hardware.

I'll see you in 12-18 months when you get the latest iOS update for your iPhone and discover it runs too slow and requires you to purchase a new device.

Funny because large amount of iPhone users also use older devices yet still having latest updates just fine, except for iPhone 4S since iOS9, which is already expected to be last update for that model. My friend's iPhone 5 running smoothly so far and that's quite old already. On Android space, it's true that tons of devices don't get 2 version upgrades except Nexus.

The ecosystem is W10, everything before that is out. While it's unfortunate, MS needs to focus on moving forward, rather than how to overcome hurdles. ​Most developers are interested to develop for 10/UWA which they see better suited for them, especially how much easier it is for them now to port existing apps with much less effort. This is integral for MS's ecosystem All in all, this looks like the last "reboot" for Windows, as they are now on he correct path and getting back in the game. The amount you need to spend to buy a newer device, is most probably less than how much MS needs to spend on a group that focuses on supporting x20 devices. ​Food for thought: MS tries to give us their best and most uptodate service, in order to do that, they also give us new and more capable hardware which support their latest service, so if you don't care to spend on newer hardware (from a 3 year old device), then why should MS look back? Their mission is to move forward, not backwards. They have done more than they should to support older devices but if the hardware can't handle it, then they simply cant make it an official release.

So the so called "Windows 10 coming to all existing Windows Phone devices" hype was a BIG Microsoft lie. I'm done. BioResearch & Games.

Is Windows 10 available to all those phones? Yes. Just through insider. you can get the exact same build that is "official" to everyone else.

No, it is not available to these phones. If you join the Insider program on an older phone, you will no longer be offered W10M (at least, that's how I read it). So yes, I would say it qualifies as a lie. A betrayal might be a better way to put it. This is a big middle finger to MS' longtime users. It would have been okay not to update these older devices, except that they said they would. Because they said it, they should.

I read that differently. They seem to be saying insiders will still have access through the slow and release preview rings, but only to the current branch. if they drop that eventually, then maybe. and its not betrayal. they admitted that due to feedback, they simply couldn't get them to work well enough on those phones. they tried harder than any other manufacturer out there in my opinion. i fail to see how little of a grasp the naysayers on this site have about developing an entire OS to work on a variety of hardware.

could not get it to work is a bad excuse ..then you need to find better coders.. if Windows Phone 8.1 can run on the phones, it is possible to get Windows 10 mobile to run on them if you want to, if Windows 10 mobile is written properly .. It is not rocket science ..they know exactly what phones where sold ,exactly what hardware was in them, they know previous windows phone version worked on it before Windows 10 mobile or Windows 10 for that matter, was even close to be apha tested.. ...it is their code..they did not buy the Windows Phone OS from Nokia .. they wrote it ..they know how they made it work... How is impossible to get a new Windows version to run when previous version did ? .. problem is that Microsoft has ignored Windows Phone for years .. fired a lot of the original developers, they people that knew how it all was done, that with Nokia learned how to build for mobile..(ex Symbians was extremly memory and battery efficient)..you can see it in the design .. the inconsistencies .. and also how poorly windows 10 mobile currently handles memory. Windows Phone would limit howe many apps you had running in the backgroud based on how much RAM the phone had, and automatically shutdown idle unused programs, even in right order, (the app had been idle and not touched for longest, closed first) to make sure there was always enough memory for the phone to run smoothly .. Windows 10 mobile does no such thing ..still ..I have reported this from the start I can start as many programs as I like until the phone gets so sluggish programs crash, or the whole phone .. restarts.. or more programs just refuse to start... why??? How can it handle memory so poorly? Why has this not been addressed early on? Since I started with the Insider builds every time I've had problem launching an app, or it started to act sluggish or just strange, i checked if i had programs running in the background, close some or all of them ..and like magic, the program/app that had issues works like a charm again .. Windows 10 mobile is no where near as good as Windows Phone .. and this is becuase it is not optimized ... they have trown out so much stuff the former programmers learned while developing and making Windows Phone great.. and started over, with some basic concepts wrong from the start.. and then they have never fixed it .

It's over 3 years old it was expected but alot of android phones never get updates after a year the 920 had a great run

I feel the same way about my 1020 :(

No the Lumia 920 (and the x20 series is not dead, excluding 512Mb ram phones) is not dead. My 820 is capable of running windows 10 mobile and so is every other x20 series phone. It's just that Microsoft is not allowing us to do so anymore and it sucks (WTF Microsoft). They are pushing us to buy a new device to get windows 10 update where it works perfectly fine today, right now, at this moment. The latest build 10586.164 is very stable and has a massively improved batter life than before builds so this proves that windows 10 can run (and efficiently I might add) on the x20 series (with 1gb ram) phones. So this bullshit excuse of "many older Windows Phone devices did not meet our expectations for quality in experience with Windows 10 preview builds" is just a way of pushing us towards buying a new device. And for what I ask? For having next to nothing apps and games.? For having a never updated app store? For being treated like lab rats for their experiments? For getting 3rd class service and features on our own platform? For the constant push towards hardware? (remember the 7.8 to 8.0 debacle? And the same will happen when the surface phone come out. All 8.1 devices will be left out again) I have reached the end of my limit with tolerating and having to explain away Windows Phone/Mobile, I'm done with it. Microsoft you really ****** it up. ROYALLY. Now it feels right to change the OS.

Change OS and, maybe, class action lawsuit?

"Class action lawsuit?" - I dont think so. Microsoft has an army of lawyers and unlimited funds. I don't.

That was meant as a joke. But FYI, you don't pay anything to join a class action. The lawyers assume the risk.

Last I checked their eula you agreed to prohibits it just arbitration

You have the latest build on your phone, right? Why are you angry?

"You have the latest build on your phone, right?" Yes, but for how long will that build be the "latest" build ? and what about future builds ? Have you thought about that? "Why are you angry?" - ready my above comment again.

So, 3 years after you bought the phone you STILL have the latest build, but you are angry because you don't know for how long you will be able to have the latest build. Your phone originally came with WP8, it was then upgraded to WP8.1 and now you have W10 through the insider program, but you are sounding like someone is owing you. What, do you want them to give you a 950 for free?

You didn't get my point. My phone current STILL supports almost all features of Windows 10 except specific hardware dependent feature (like continuum, Windows Hello iris scanner etc...) The operating system will still work and run without these features so why lock the entire x20 series of devices out??? My phone meets the prerequisites that windows 10 for mobile needs. 8gb rom and 1 gb ram. Now don't feed me that crap that my device shipped with 8.0 so it's not eligible. As of this moment its working fine, so that means it CAN run on my device (and efficiently I'll add) so again why lock me out of it? There is no real reason. Now they cannot blame hardware (like WP7), The Kernel (like WP7) or any other thing so now we have "to deliver a great customer experience". Frankly the upgrade process was smooth took a bit long but it was fine (approx. 45 minutes). It's just a way to phase out old devices and push them to buy new devices. I cannot make it any clearer to you the point I am trying to make. So if you still don't get it, I can't help you.

Because normal users will not be very happy with the sudden downgrade in performance. I have the 1020, which appart from the camera is essentially the same as your 920, and while W10 is nice in terms of features, it's nowhere near WP8.1 in terms of speed. At the same time, W10 flies on my 950XL. So you may be happy with how W10 performs on your 920, but normal users wouldn't. You still have the option to install it through the insider program though. So, I have to ask you again, why are you complaining?

Agree 100%. I have the 1020 and although it works performance is dismal. I agree with this move, stop wasting time on older devices and concentrate on better features to compete against ios\ android and getting developers to make apps.

It is funny to think now that MS stated big way that ALL the WP8 will be getting the upgrade to Win10. Here we go again, same old MS style. They should just stop announcing and never deliver. And the more weird thing is that Win10 works rather fine on my 920. I might even imagine it runs better than on some 430 like phones..

Is ur Lumia 920 getting the update

Its confirmed noX20 devices ahead end of the road .!! Wp8.1 the last and foremost update . U het the build u are bound to get stuck there .!
Plus microsoft dont even have any worthy midranger in tow to upgrade to .! Hopefully jumping OS is the remaining solution .! They have a big share of X20 Lumia users .! They don't have a complete portfolio for buyers to upgrade to m! E.g I have a 720 there ain't no midranger better one to upgrade too for the great camera and decent features and not heavy on pocket and don't want to to buy a low end phone .!,8 I am left out and I have no other option than jumping to another OS !,which I don't want to do :'(

No logic about that. They should cut off 512mb devices, not x20 line... Stupid msft thing as always...

they stated their logic. and it was indeed logical. of any of the phones not on the list, there was too large of a portion of insiders reporting bugs. so what you mean to say is they should have stopped making the OS work with 512mb and instead focus on making it work on old phones. *THAT* doesn't make sense. *THAT* is stupid. Maybe its not the answer you want, but its the answer that allows Microsoft to move ahead and try to improve their OS efficiently.

All devices with older snapdragon chipset S4, etc..anything with their new naming scheme s2xx, s4xx, s8xx etc..are getting updates.

640XL is your answer. AMAZING DEVICE!!

The one with hardware from 2013. No, thanks.

The one with newer hardware than the x20 series.

Tell one which is actually an upgrade over 720 in terms of camera and features !! ( don't think of 650 as one )"

640XL is really nice. It has a premium feel and a very smooth OS. Windows 10 came guaranteed with this meaning it's properly optimized. Go for it

then get one with hardware from 2015/16 (950/650 series). i fail to see the problem.

My pockets ain't deep and I don't want to go for 650 .!! Camera is what caught my obsession for the 720 ! Hopefully I wish to upgrade and not update my phone .!!,like 850 is in rumours as tempered glasses and covers are coming out in market but will it ever hit is the point .!!

that sounds like a personal problem. i hate to sound cold, but it is what it is. higher specifications cost more money, so i don't know how to help you here.

Dear pjhenry 650 ain't having a good processor and a camera too .!! 950 is way out if range.! Plus in India there ain't no contracts to get one like in us and other nations !! I want an upgrade not an update .! A midranger is badly missed out here .! MS Missing on mark here

Contracts are baaad. You have to pay 3-4k every month!

Well that's how business runs .!! Disguised in the emi's gets paid out interest

640 xl is gud but the main problem it has a highly outdated snap 400 proceessor

It still works and that's what is important. If it's just a numbers game to you then that is a different story.

Its just not a number game
Its works fine now but when Redstone update come it will start slowing down
When I buy a phone I want it to last 2 years + without struggling performance so newer efficient processors are must like snap 412 or 650

We've got awhile for Redstone to hit. I keep my phones longer than most people too.

I think its time to leave the WP.. After a yr of testing w10m what do we get? NOTHING

Wait, they gave you the ability to test an OS for a year before its release and you think they owe you something? i missed the part where they forced you to do it i guess? if your phone isn't on the list, it means too many people reported problems with compatibility with the new OS. How are you taking that as an insult?

Who stops you from continuing testing it?

the fact that the feedback will be ignored as they push to develop and finish Redstone..?

Same here. Looks like this is it for my 720 :\ Im thinking to buy the 650 but it just doesnt feel like a proper upgrade

650 is ok but doesn't feel like a real worthy upgrade cause of the low end snap 212 processor
but don't have much choice as no other new mid range option phones available

Yes it ain't !!mid ranger should be there for buyers who don't want low end and cant afford high end .!

Yeah exactly need a gud mid range phone
Viao gud mid range phone is there but its not available in india

I can understand u well same feelings I am having .!!

Absolutley true!! It looks great but jusdt not "beefy" enough for this day and age to be a decent mid-ranger, or decent enough low end even... (I LOVE WP8.1 and WM10 of course) but looking to some android devices in the same price range you can find 2GB devices (even 3GB) with newer and faster CPUs than L650 has...and beautiful too!

You can still update those to W10 via Insiders. Sure the 10586 is as far as it will go but that is more than adequate.

then you really can't update now can you ..

Can X20 users ask msft to provide a lite version of W10M, if we wish to have on our own risk?

Hahaha why would they want to bear extra cost for just maintaining our devices they probably want us to move and upgrade but is really there an upgrade for everyone .??

there was always an upgrade, but some ppl wud just complain, first for mSft not giving the update, and now for not giving to all. i wana ask why the guys with 920 not upgrading to 830?

You can get the full version of W10M if you choose with the insider program

Agree..... What about firmware?

I got my att Lumia 950 firmware update

Firmware update for EE UK?

So will older devices like 920 ever get Windows 10? I'm confused.

Not officially no, and if you update using the Insider app, you will only receive updates to the last 10586 release branch.

What is this? There are big flagship phones like 920 and 925. How can they do this?

These are (3 or 4 years old) flagship phones for WP8 or WP8.1, not W10M. Sorry, just try to live with that, it is not the end of the world.

At least flagship phones should get this update. Galaxy s4 got kitkat and lollipop..

well to be honest, the reason they now are 3 -4 years old is because Microsoft took so long to develop any form of update, and when they finally release it ..you cant get it because the phone is to old.. so no realy update for a long time.. and then ..no update at all, even though that is what Microsoft originally promised. But I guess us long time Windows Phone users should be used to the fals promises and lies by now .. was the same with Windows Phone 7.5 and the Lumia 800 for instance.. ooh yes thy will all get Windows Phone ..then it was.. they will get a ligheter version of Windows Phone 8 then it was ... eeem well you get Windows 7.8 .. a minor update, that is it .. sorry.. Same thing with Surface RT ... you will get an update.. . you will get subset of windows 10 .. you basically get nothing.. oor yeah.. no more RT for you..

To be fair, they've had their share of updates for quite some time now. The Windows Phone 8.0 GDRs, then 8.1, then the 8.1 GDRs, and the 10 Mobile insider builds up to 10586. Contrast that with Android devices that hardly receive even 1 update. Oftentimes, old flagships don't get too many updates. Apple does support devices for quite some time, but they have very few devices to support. Microsoft has TONS of Lumias, unfortunately, and they need to prioritize now.

Samsung Galaxy S6 variants haven't received Marshmallow yet. Take that! Using Windows Central Beta for Windows 10 on Lumia 520

ORLY? http://www.androidcentral.com/samsung-starts-rolling-out-marshmallow-upd... http://www.androidcentral.com/galaxy-s6-sprint-now-receiving-its-marshma...

How can 535 and these budget phones support Windows 10 but not 925? I don't get this.

It has a newer chipset, and what's budget in 2014 may actually outperform 2012's flagship.

Yes you don't get this. 535 is newer hardware, 925 is older. The win10 OS is designed to work best with certain hardware vs others. To try and get win10 to work well on every single device made in the last few years would take forever. Would you rather have an OS that works well on everything but is limited in functionility? Or would you rather have an OS that is feature rich that works well on 'current' phones.

how is Windows 10 mobile feature rich compared to Windows Phone 8.1 really ..

"how is Windows 10 mobile feature rich compared to Windows Phone 8.1 really .." JudaZuk, I think that's the very point CrownSeven and others are trying to make. MS dedicated resources to optimizing/bug fixing W10M for older devices. They succeeded on many, but not all. Meanwhile, how many features can be added, fixed or enhanced in the next 6-12 months if more resources are transferred back to the main W10 and app development groups? Project managers/teams do NOT have unlimited time, money and talent. At some point, MS has to choose priorities that will have the greatest impact on most of it's current and future customers.

the lumia 920 is almost 4 years old. it might as well be 15 years old. although it is a great device supporting the device would probably hinder future development for newer, better devices.

Yea that's. True. Keep using it as a secondary device with windows 8.1 which will be a legacy OS soon :)

I have 2 920s at home on a shelf. A 3+ year old phone, no matter how good it is, it's still a three year old phone. I bought my 920 to replace my HTC Surround when Windows went from 7 to 8. Same deal. New more advanced OS needs new more advanced hardware.

You realize how old those phones are. Sorry but time moves on. I had a 920 and loved it. But now I have an 830 and it is a good phone. I am waiting to see what comes out of MS next (hoping for Surface Phone). But go ahead and complain that they are not updating it any further, it is an "old" phone.

Every OEM limits updates to a certain extent on old phones. You can't expect a phone from 2012 to run W10 like the 650 from 2016, that's just common sense. There are Android phones that are too old and will never get past 4.4 meanwhile v6 is out.

This includes L635 with 512 Mb RAM which sucks!!!!
My 512 Mb L635 works fine with insider build .164. So I don't know why?!!!

I had W10m on my 635 (512mb) and while I was able to enjoy W10m, the hardware struggled from time to time - Edge especially showed its ugly side. I moved into a 640 XL and that extra 512mb made a world of difference with the whole W10m experience. You can keep your current build on your device via the Insider program, so no worries.

I figured we would never get Redstone on 929 and 928 but what should type of Insider should we use: Production Preview? Steve in Alabama

Release Preview. Production ring just means you can get normal updates (which in this case means no update). Release preview would get you build 164 which is the last build they'll release for the current branch.

No, we will never get Windows 10, if you are an Insider you can get the latest version and that's about it. no more OS updates for us....

we will get win10, but not sure of win 10 TH2

They will not get it. You should use Insider Preview if you still can.

from what I understand from the info provided here, it seems that the list of eligible windows phone 8.1 devices is the one and only list of devices that will be updated officially. Older Devices will be able to update via the insider app but build 10586 is as far as they go. Once MS stops updating 10586, that will mean the end of insider builds for older devices not officially being upgraded to windows 10 mobile.

i think they're basically stating that they are going to stop updating 10586. it looks like 164 is the last build for 10586.

the x20 series is been around for a while now, and they are intending people to move on from it. so guys go for latest affordable ones like 640, 650 etc... its worth the money ~DheeraJ~

I think those devices won't get it at least "officially", as Insider you have it. You can forget about Redstone builds. I don't get your confusion.

So basically nothing for my Lumia 630

You can move to the latest release branch build using the Insider app, but it won't receive updates past 10586.xxx. I'd do it quickly if you want W10M, as the 630 will be unable to get it at all shortly.

Is it stable enough for daily use?

I would say so, yes, but it is not as fast as Windows Phone 8.1. You can always revert to WP8.1 if you don't like W10M, by using the Windows Device Recovery Tool on a PC to flash it back to an older OS version.

It's the version being released today so you can interpret the stabilty based on that.

You know what! **** it!! I have waited for a year, I am not going to let this go. I'm doing it.

I've been using W10M on my Lumia 630 for a couple of months now (Fast ring) and the experience is getting better and better with each build.

After a hard reset and installation, the latest Win 10 preview version works great on my 630 as well. Good thing, because it looks like I'm stuck with this OS now.

This below is not good If you no longer want to receive Windows Insider Preview builds on a particular supported device, you may switch to Production and await future retail updates or move to the Release Preview ring to receive early app updates Why do insiders need to switch to production manually, they should be setup to production automatically and have the option to become insiders optionally. Just as non insiders are getting production automatically. Just my 2 cents.

I'm sorry, but that makes no sense. You should never have installed an Insider build if this sort of thing annoys you.

I was an insider and my phone had issues, could not turn off cellular data and all my credit was gone, so I decided to rollback to Windows 8.1 I rather get a production ready officially supported version than a buggy version.

that sucks. can understand how annoying it will be, but everyone is not having the problem. as of now, w10 working fine on my phone with no major problems. just some here and there ~DheeraJ~

As insiders we are already on the latest build. We got it first.

Ok, you're really trying hard to find something to complain about. You're about 2 touches away from switching to production...

what's the point in that? just switch to production in the insider app. its not that hard to do. :/ ~DheeraJ~

Glad I don't have to wait on att. No update required for me. Posted from Windows Central for Windows 10
Using My Beastly 1520

Oh, this is good news for me, then. I was hoping we would be able to get the newer insider previews on the development branch soon in other Lumia models than the X50 family.

And they said that EVERY WP8.1 would get W10M... They will say that's the hardware and the WP7.8 repeats... So give us the Update 2 that came with 640. Or an WP8.10... :(

I think by every Windows 8.1 phone they meant every phone that was released with WP8.1, not WP8.0 phones that were updated to WP8.1. ​The only phones that were released with 8.1 and are missing from the list are the 530, 630 and 635 (512MB version) as those don't meet the minumum specs (at least 8GB Storage and 1GB RAM).

Now that's convenient to say the RELEASED phones with WP8.1...

initially the minimum specs where 512 mb of ram.

looks like in the course of development they decided windows 10 would need a little more than that. it's not uncommon to change things like that during development. their target was to make it work for 512mb, but it didn't work out.
FYI a new Lumia 640 is only $30 and it's amazing.

yea now after extensive analyising, and putting usability and performance in front, they removed 512mb devices from the list. its to keep the users comfortable with their phone using!! those with older phones in need of w10, cannot expect it to run smoothly on their 2012 or 2013 model devices. get 640 or 650. its very affordable. ~DheeraJ~

They intended to do that. Most phones that shipped with 8.1 are getting the update. It's not just hardware, it's priorities. They have too many phones to support. Android phones hardly get updates this far.

that's why i used to like microsoft and that's why i bought a lumia 1320 , but now , they dissapoint me.

Emanuel,same. My next phone is probably gonna be android. Or Lumia 650 if w10m REALLY Impresses me.

Complete BS. Nothing like being treated like a 2nd class citizen by a 3rd class mobile OS. Apparently, the list of phones eligible for upgrades disseminated at the beginning was just a convenient means to get us to beta test their OS before it launched.

Nope it makes sense. If they hadn't tested it on the unsupported devices and just released it like that to the general public, it would've been a mess. People would be all over Microsoft for screwing up their phones. It's definitely sad, but its way better than getting your phone bricked.
And BTW, this is coming from a 630 user.

To be fair, that is exactly what MIcrosoft has always said. The Insider program is for giving feedback, not early access.

To be fair, its acceptable. Our windows phones recieved a hell lot of updates than an android phone ever sees. We came from wp 8.0 to 10 thats quite a progress for 512ram devices from 3 years ago. Someday it had to end.

As an m8 owner, I feel otherwise, but I understand there's nothing I can do about it. :)

And our phones (with WP8.1) can't atatch a document in an e-mail reply, great. The best office ever... the list of things that would be fixed (not better than Android/iOS) goes on...

But how about the 1020 with 2GB of RAM?

​Indeed, a flagship phone with an amazing camera, I bought those phone especially for the camera and it runs very well on 10 and MS never released a phone again with such a 42MP camera, so I never moved on! They better give us the Win10 official build aswell

And a 4-year-old Snapdragon S4 processor.

Lumia 640 for only $30, so an upgrade is not too bad.

There is a lot of double talk here. Just show me a list of phones that will never get 10. And what do the mean you can stay on a supported 8.1? They haven't done anything to upgrade this version in over a year. MS you suck.

Yeah, those phones aren't even getting the 8.1 update that adds search and categories to the settings app (the one that's available on 640 and 640XL)

So does this mean my HTC One M8 is basically obsolete? Since if can only get an insider build at this point? I would like to know as if that's the case I might as well buy a new phone.

It is the odd man out for sure. It's the only device not on the list with good specs as does the 930 who's in. I'm thinking it's HTC at this point not wanting to do a necessary firmware update for W10.

There are issues with the One M8 that require a firmware fix. Unfortunately HTC has decided not to support the phone, so no more updates will be coming.

you can't even get new insider builds

Yea, that's one of the strangest things. The M8 was the closest you could get to a flagship at the end of 2014 for WP and now MS is dropping it even after it being the best non-Lumia device to provide W10m feed back on. It really stinks that MS is walking back it's "ALL 8.1 devices will recieve the update" statement.

Daniel, can you please confirm this? Why flagship phones like 920 and 925 won't ever get Windows 10?
It was promised that every 8.1 device will get windows 10.

I think MS should asnwer this, not Daniel...

920 and 925 flagships ? what year ?

920 and 925 aren't WP8.1 phones. They shipped with 8.0 and are quite old now (3 years, and 3.5 years).

Lumia 920 is a Windows 8.0 phone that was able to upgrade to 8.1, that's the difference. That's why it won't be updated to Windows 10.

Those phones are old!!! It's time to let it go!!!! Listen, I'm feeling my 1520's age. As soon as the Surface phone comes out, I'll swing for it or at least HP's offering... They can't keep supporting devices that are that old. I suggest the insiders program and ride it until it dies. That's the best advice you can get, or either get a new phone. Posted from Windows Central for Windows 10
Using My Beastly 1520

You can still get the latest W10M *Insider* build in unsupported mode. L920/925 is 3.5 years old. Time to let it go.

The 920 was released on Oct. 30th of 2012, that's getting pretty old for a phone. Also, you can get a 640 for $29. http://www.microsoftstore.com/store/msusa/en_US/pdp/ATT--Microsoft-Lumia...

Its not abt how old the device is.. When they said these devices will get update then they should update these phones

The problem is that it's yet another unfulfilled promise for the WP platform, another hit to its, already damaged, image


Like what i posted in both 2 articles before: bullshit!!!!!! I've been giving them 8-10 stars feedbacks on each build on how good W10M is on 1020. They telling us based on user feedback? First telling us all 8.1 will be getting. Then finally coming down to this, even providing false Insider builds to phones THEY KNOW won't be upgrading. "Hell yea, we will be getting new phones but not MS one's anymore" at least they have clearer upgrade news, less gimmicks.

Just because you have been impressed with W10M on the 1020, it doesn't mean that other users have. For every 1 person that says "its perfect on my 1020), there are 100 others who are complaining.

Well I get a lot of crashes on WP8.1 on my 640 (way more than I had on my 925) but it's an elegible device, how come?

Exactly chancooluk I'm currently using a 1020 with the insider build. And while I would say I love the OS and will definitely keep using it, I will admit... the WM10 Lumia 1020 experience is less than stellar. But I was putting up with it as it was an insider build and I am a software dev by trade, so I know how this stuff goes. I am not laying blame here... the 2.5 year old phone is feeling its age (as others with older devices have said). But yeah, it is slow at times with WM10... it doesn't stay charged (though that could also be the age of the non-replaceable battery, too). Just this morning I was working from home and called into my daily stand up call. When it was time for me to unmute and speak... the phone had locked and it took over 5 seconds just to get the keypad to come up so could unlock the phone! So, I get it... the OS is straining this device. I like the software... and yes, I'm a technological tinkerer, but long term and as my daily driver... this isn't ideal. In fact, it was just this sort of thing that got me off iPhone. Back in the day, I had an iPhone 3G which I actually quite liked. But then, Apple pushed iOS 4 to it and basically turned it into a brick the thing was so slow to the point of being unusable most of the time. So is this the experience people are clamoring for on their older WP devices?! :-) And so, I think while the intention of Microsoft may have been to try and get WM10 to as many devices as possible, the engineering constraints are sometimes against you. After all, how many more weeks? months? is Microsoft supposed to continue to spend hacking away at WM10 trying to get to slim enough to work WELL on the oldest devices? And technically it DOES work, a WP8.1 phone CAN run WM10... the Insider build shows that. The question is whether there's anything more to squeeze or remove from the OS in a reasonable amount of time to make it run well on lower devices. Microsoft it seems has come to the conclusion that the answer is no. So, I have been happy to play around with WM10 on my 1020 as my daily driver for while now (and on my older 920 I still have kicking around)... but an upgrade is definitely in my future. The 920 has been fine for testing little test apps I have played around with. My sister has a 640XL and even though not a "flagship".. it is in many ways better than my 1020. I'll probably get something more though. a 950? maybe... I really like the looks of that HP one that was announced, but not yet available *sigh* At any rate, if I knew I didn't have a whopping tax bill coming in April (grrr)... I'd have already pulled the trigger on upgrading. I've had the itch for a while. :)

Lumia 1020 is a Windows 8.0 phone that was able to upgrade to 8.1, that's the difference. That's why it won't be updated to Windows 10.

I completely agree my friend.. Time to switch permanently to iPhone !!

Well that's the good thing about being a consumer, no one is forcing you to stay. Microsoft will continue to go on and so will it's fans. I understand alot of people are upset, but it will not change what they've set out to do. Just saying my friend... Posted from Windows Central for Windows 10
Using My Beastly 1520

Oh no! Not you! Please don't leave!!! Give it one more chance... For Microsoft's sake... FYI, gimmicks are everywhere. Lol! Posted from Windows Central for Windows 10
Using My Beastly 1520

Time to ditch the old X20 gen and upgrade to X50 gen
At least the update is not as bad as iOS update on old hardware

now that clears many of my questions.. :) thanks for this article!!! ~DheeraJ~

i am in windows 10 insider program and current OS is 10586.164, is this the latest build ? all old phones receive the same build then ? Is this Official update for windows 10 ? There are somany bugs in this version, battery drains like anything in this version too, somany apps crashes, notification bar is not hiding for win 8.1 apps. how come this is a OTA update ?

Good points... I am in the same boat.

I switched to Insider preview and I got an update. It still says 164 but I got something and installed and I think it might have been firmware because things are smoother. This is a 928. Then again, it might have just been a small update to shipping version of 164. Who knows?

The poor 1020... It's ok though that S4 chip (I think) didn't handle w10m very well on that or the 925.

My 920 wasn't that great on 8.1, W10 was awful. It's the 1020 people that should be most upset as MS never replaced such a unique device.

exactly, I cannot upgrade when there is no phone to upgrade to camera wise.

Same here. Windows Phone is now a dead end for me.
I was actually comparing my sisters iPhone 6+ to my 1020 today. The 1020 camera blows the iPhone away. I was astounded.
So disappointing that it won't be going to Windows 10 Mobile.

I'm on the build 10586.107 fast ring which is not the latest build. Lumia 730 is in the list but yet it's saying phone is up to date. Posted from Windows Central for Windows 10 with a Nokia Lumia 730

Why am I not getting OTA update or the next build? Posted from Windows Central for Windows 10 with a Nokia Lumia 730

It will depend on carrier and device. Just wait. It will be shown soon. Meanwhile, keep checking regularly so you won't miss this wonderful update.

So, hasn't it rolled out yet? Posted from Windows Central for Windows 10 with a Nokia Lumia 730

Put your self on the release preview you should get the .164 update the newest one your on an old build

if u come to slow ring, u will get latest build update 10586.164........ but how come this is official update ? this version still sucks. not a full windows 10 update.

The Fast Ring switched over to the development branch after 10586.107 was released, the development branch is only for 50-series Lumias at the moment.​ If you want the latest (and official) build 10586.164, and to remain an insider go to the Windows Insider app and switch to the "Slow Ring". If you want the latest build, but don't want to be an insider anymore, go to the Windows Insider app and switch to Production.

Verizon continues to screw us.

So using insider app was to make us all fools.we won't get w10m.wp is dead

Just wanted is to give them stupid feedback.. That's all !!

Suck you Microsoft.. You break our hearts. Please in future don't give us fake hope.

No news on firmware update. End of support for many Lumia. As usual MS is high on promise and low in delivering them. I have Lumia 730 and 830. Both on supported list but I want firmware update for better compatibility. Enough MicroSOON. I am switching the OS now. There I come Sailfish OS, Jolla.

MS, you did a poor job, even Google does promise better. Android N all the way, people refrain W10M until it's stable get Android M at least you will have a better community support!

I'm sorry but thats completely rediculous. Most phones running Lollipop will NEVER see the upgrade to either 6.0 Marshmallow or Android N.

-The great majority of devices out there are the L520 and L521. If MS wants w10m to be adopted their bottom line was to get them working with the new OS. It sounds to me as BS that it doesn't run well on the low end 520/521. I have one with insiders preview and it works better and has presented less issues that the 640 witch I also have with the preview. It's a shame MS keeps making the wrong business and common sense mistakes

W10 is not favourable on those devices.

Trying to support old, low end hardware forever is only gonna hinder W10M's progress.

Oh now I like my 830 more

What about 1020 & 1320 ?
Both met the recommended specs for Windows10..
1GB RAM & 8GB ROM ....
This is insane.. !!

yup, this is insane, 1020 has 2GB or RAM, what the hell? this looks like a ploy to make people buy new devices, sadly this stupidity will make a lot of people go to Android.

Yes, definitely a marketing ploy. Nothing about those phones is a 4-year-old part (hint: the effing processor).

I would think even the insider programe will die some day there only updating windows 10 for 2 years then security updates for life, according to microsoft.

So my L1320 with 1GB ram too was not eligible for W10 upgrade? It's ok, I'm happy with the current fluidic performance with 8.1 and don't wanna see it suffer with an upgrade it can't handle fully. But it would be nice if MS care for these 1GB Ram devices and even flagships, at least a little changes they can handle as small updates. I have been waiting for the organised Settings ever since have seen it in W10 video. Sad to know that, the promise of every WP 8.1 devices will get WP10 but limited to functionality of few features was just a tongue Slip.

Bro. I too have a 1320 and build .164 works amazing..been using .29 , .107, .164 build for 3 months now. And I feel 1320 shud be in that list.

I've been using Win10 on my 1320 since April 2015 ( from first build ) ... And today seeing this news.. Really Heartbroken.. MS, you lost a loyal customer, a fan... Do well in the future... #TimeToSwitch ... Getting iPhone 6S / Galaxy S7 for sure...

That's the very thing I thought of when i read the news of not eligible for WP10 upgrade, switching to another OS. Anyway though I'm not switching soon, have a bad feeling that, my next phone will never be of MS.

Lumia 1320 to 6S/S7? Double/triple pricing? Who are you kidding?

I didn't try the insider build earlier thinking they will release the official as promised. Now I regret for not doing so. And the news of second wave of WP10 upgrade for more devices is just a hoax right?

My 1320,works great on win10.. Don't know why are they doing this by not offering officially

Is the option for installing insider build still available for those devices who were declared that not eligible for official upgrade? If so will at least try it out, just to get relieved from the shock MS have gifted today.

My L1320 as well.
They couldnt do a single thing properly. Its now become MSs nature to always mess things up.

This is so weird. I cannot believe they are saying no to Lumia 1020. I do not know where to go from here, whether it is another mobile OS or just a wait for the Surface phone.

jump ship already, W10M was never a safe boat.. it's an alpha or a beta OS just like it's PC counterpart

Listen to above comment. Surface phone does not come for another year, even if it does it'll be running same incomplete build.
Choose a good phone, you'll get to run quality apps atleast..

"Your device is up-to-date." But call recording is not working on 640 XL :( And notification led on 735 also.

For example does the ability to install W10M on my Lumia 625 via Release Preview ring remain?

Such mourning i feel here... The force is sad here.

Yeaa... Guys. Get a newer phone.

Expected update size??? Posted via the Windows Central App for Android

Oh my lumia 925.... Great phone, good amoled display, very good camera, 16gb storage... Will stay on 8.1, im so sad, and angry!

Is hard reset required? :/

It's recommended.. But NOT required.. Do only if you get random crashes !!

1.4gb i read somewhere. Is the size.

I have Lumia 730. It's eligible for win 10. But i feel sad for other x20 series and x25 series phones not getting update. Microsoft is certainly losing its loyal customers. There are huge people still using x20 x25 series phones. Ms should support them to

With iPhone 6s being my secondary phone alongside the Lumia 1320 ( huge battery ) I feel really sad.. Probably time to make a permanent switch !! Goodbye Microsoft....

Is there a second wave release or this is it?

No wonder no one likes making apps for them.

And i though apple was stuck up. Its fricken Microsoft.

How to discard upgrade downloading. I downloaded Upgrade Advisor in order to check whether my phone will get update or not....actually I didn't want to upgrade....now its showing....downloading.....can anyone tell how to stop that.

Hard Reset... That's the only option to stop.. Or disconnect Wi-Fi ( temp solution ) or download it but dint install unless you want

Why did u download in the first place? No w suffer in silence and enjoy windows 10

Yeah. MS can take their 950s and shove it up theirs.

So when will VZW get a flagship phone? That my only route seeing I am running 929 with latest and guess last build that this phone will get.

Wen in India? Haha just when you thought MS couldn't f it up even more, they just 1up it once again by breaking their upgrade promises and once more leave (not really) old devices in the dust just like with WP7. Now everybody can see that Windows 10 mobile is dead before it even fully began! Lol!

Why do u people keep saying this things? In all os they won't allow old devices to get the latest update. Its for presetving the OS stability. Why don't y people understand that! Update to new devices.

The 1020 has much better hardware than the 435. It works perfectly well on W10M. It is being artificially put out to pasture.

Complete BS, every good manufacturer like Apple or Google's own nexus line works on updates for many years. WM10 runs OK (besides the usual OS bugs that affect everyone) on my WP8 launch phone ATIV S, and this is the first phone ever announced running WP8. Yes this phone is really old and I think the number of updates it got is more than I expected, but look at other phones released much more recently which also get nothing. This OS stability is just BS to cut costs and force upgrades and you know it.

No. Or one that's running too slow to properly use. Everybody knows that. Sure, I'm dissappointed to, but you're telling nonsense.

Again, my launch phone ATIV S, the first device ever announced when WP 8.0 first came out, can run the latest build 164 very well (not much different compared to WP 8.1). Performance and battery runtime are comparable, and yes I'm a power user who is sensitive to this stuff. There is one small problem, the default camera app does not auto focus, but that is probably an easy fix because third party apps like ProShot focus without problems. Also, this very phone can be upgraded via a hack to the latest redstone builds, which seem to also work (didn't try this personally because the bugs of redstone builds). All in all, just like I did upgrade my 2008 notebook to Windows 10 which runs better than the Windows Vista it came with, the same goes for most phones. But MS desperately needs to sell more phones because market share is plummeting worldwide, this may factor into the decision.

Yeah good bye Microsoft.. Android or iOS is far better than you. I am switching on. Good bye

Actually they are not. Be prepared to be dissappointed again.

No offence meant but iOS is definitely better. Just that I can't afford an iPhone 6s right now.

So,finally the official os is out.no firmware update whatsoever.and still win10 not even close to being as fast and as reliable as win8.1 on 930.bullshit.whats the point of releasing official os without having it work at least as the prior version? Time to take my trusty 8110 and 7110 for a ride :(

My question, Why Lumia ram 512MB not support upgrade? The answer... "Stepchildren to microsoft"

I never installed preview builds because Microsoft told that we will Get official wm10 In my 1320.na now they acting like dick heads..im done with the wp ..

Haha I updated my 1320 when .29 build was out. Never regretted. Trust no one these days. Microsoft " false promisers"

If they said it earlier that u won't get any updates it was ok.**** I waited like 6 months.

Damn you AT&T!! "Good news! Your phone is eligible for upgrade to Windows 10. We are working with your mobile operator and phone manufacturer to make the upgrade available for your phone and you'll see a notification when it's ready." AT&T L830

SO I m not getting W10M on L720 :(
Also NO FETURES & APP UPDATES on WP8.1.1 telling that MORE EXCITING STUFFS WILL COME with W10M.
Now am stuck with an unfinished Insider Build & have only option to go back to an unfinished os WP8.1.1
COMPLETELLY ******** UP SITUATION!!


All these sad posts feels like the ending scene of fast & furious 7. :D

What the hell!?? so this means that all devices that are not on the list won't get W10M ever? or some more devices are going to be added later?
Microsoft said at the beginning that (almost) all devices running 8.1 will get upgraded to 10, for devices with 1GB of RAM I think there's no excuse. 1020, 920, 925, etc should get the update, how can the 430 run it fine and those devices not? that doesn't make any sense.


Feels like I was a fool giving feedback to Microsoft with a promise that my phone will be updated to Windows 10. #Lumia920

Don't feel like a fool. You're a hero!!! You've helped them give us this update today!!! If they will not thank you, I will. Thank you so much sugamanand!!! Posted from Windows Central for Windows 10
Using My Beastly 1520

Wow thanks ms. Looks like ill be going back to my iphone 4. At least I can use my 1020 as a camera.

No FW for 930? With its major microphone issues. WTH? Do I need to rollback from .164 to 8.1?

I feel for you x2x users. But it's been over 3 years, and no other operating system supports a phone that old. U will not see iPhone 4s being updated. This at the end of the day is good news. MS can stop wasting time with those bugs and move those resources to speeding up other development or fixing bugs affecting the supported devices.

o well, not an issue as my 1020 is running the latest 10586 build and if that is as far as that goes then that is fine with me. I was looking at getting a new phone this year so if i want to use more advanced features that will come up this year then that's what needs doing. Surface phone? :)

Does the camera work properly on that build?

Which 8.1 devices will be receiving windows 10 update?

L630 was the first win8.1 phone and its been only 1.5 years, really its ridiculous not to see this phone in the list. Microsoft doesn't know there future plans and keep guessing and do fake promising.

Updates only officially supported for 1.5 years before W10m. And if they can't get it to work right on a low spec phone then what do u want. An unusable/unstable OS or do u want them to work on it for another 6 months wasting resources just so u can ***** about how long it's taking at which point there is still no guarantee of it working. Worth even more bad press and time for a very small subset of users? There has to be a point at which things don't make sense in the grand scheme of things. I'm sorry your ultra low budget phone isn't getting the latest and greatest. Get a cheap android phone and expect it to get an official update after the same amount of time. Majority of those budget phones are running old OS brand new out of box with no intention of any update. Only select few get maybe 1 major update and many times it's just to catch up let alone get the newest sensation or a second major one.

Good is that MS show us the future, bad is that WP isn't there. Apple will be pleased with another 2-3%.

Sad months ago. RIP windows phone.

Any Lumia 730 get update in India??

Just got the update ...getting it installed now.

Is firmware update also bundled with it? And has 730 got led notification support?

Need firmware Lumia 930!!

That's such a small list of phones. No HTC One M8?

Time to leave WP after so much time with insider and all feedbacks and fight with bugs and everything, there will no be official W10M for Lumia 1020. Big shame on you Microsoft...

As a goodwill gesture it would be nice if they offered a trade-in discount program for x20 users.

Hell Microsoft Lumia 635 512 ram perform awesome it can proceed and it has a big market share.

I just wanted my 1020 to be updated until I could get my hands on the new HP or Surface phones. Might just have to give up on holding off early and get a 950 if things get to bad.

So after Microsoft made an official statement one year ago saying all current Lumias on 8.1 would get an official update to Windows 10... They are changing their mind?? They are abandoning the Icon/929 all together as a Windows 10 device?? Many people are still under contract with this phone. Pretty bad on both Microsoft and Verizon's part. I might switch carriers and dump Windows Mobile since I'm being abandoned.

I tweeted Gab Aul about that and I was extremely disappointed! here it is https://twitter.com/eng007/status/710511944357306368

I just updated my 1520. not bad so far. The smaller fonts on my 1520 does give it a nicer look. The crazy thing is that the old zune /music hub app is still available and still works somewhat. I'll know for sure once all my updates have been applied. 62 apps at that and those updates is killing the performance at the moment .

lets see i foollowed microsoft blog, i used recovery tool on my 930 to go to 8.1, i went to store only to find updateadvisor and it wasnt there, i then clicked my update phone and no update. So the blog microsoft released lied to me and my 930 as i have not recieved or canot get either the update advisor app or even a update to windows 10 from 8.1 This is the sort of bs thats lead microsoft to loose 50% of its customers over the last few months, that and a plastic flagship and onedrive changes, im veyr fed up with microsoft saying something and yet it is untrue for my 930.

Simple solution is the just abandon Mobile version. If you are in UK and purchased a phone on contract with the belief that you would get w10m and how now, you should be able to terminate contract without issue as they have mis-sold.

I feel like in not gonna buy any Windows phones anymore again, nor recommending it to family and friends.
MS, you broke my heart with this decision. After all the wait what we get? Betrayed?

:) tell the version number after updating!!

So no FW and SW update for Lumia 630? I've been runing W10M TP on my Lumia 630 for a couple of month's now, and the last updates really made the experience much better. And the thing is, the S4 chipset support's USB OTG, which WP8.1 Update 2 added, but the 630 didn't get neither the FW and SW upgrade. If MS updated the FW for Lumia 630, that would be great. I mean, even the Samsung Galaxy 5 support's USB OTG, so I don't know why Lumia 630 wouldn't support it.

Why is BLUWINHD LTE X150E not included?

Interesting that the 640 gets it right away, but the 925, which is nearly identical specswise isn't.

Microsoft broke millions of hearts today! :'(

920 user....still sticking to 8.1, even if I had an option of upgrading.

L635 [512 Mb] and L520 here. Very disappoining approach by Microsoft. My wife upgraded her iPhone 5 to an iPhone 6S for $1. [YES, ONE DOLLAR] Microsoft has ALL of my contact information, as a registered insider. I do NOT see a $1 upgrade coupon in my inbox to trade in the L635 / L520 for a L650. WTF ? MS "head in its" ... [cloud, i guess.] Don

What's the point of having 2 programs that do the same this new 1 advisor sounds the Sam as the insider, so it's not an official update if u have too download advisor to get wp10 the same as u have to download insider, as I've been trying to update my phone all day & it says up to date which tells me there is no official wp10

Smh!.. Windows phone is doomed!

I. DON'T. CARE. If my Windows Phone is considered "old" by Microsoft. They said all Windows Phones could update to W10. I have no more reason to stick to Windows. Moving to ios... Microsoft, you disappointed your customers ones more...you cannot afford it

Not for nothing, but if your device is on that list it's likely at least two years old. Unless you're new to tech I don't see anyone considering an older device not being compatible with the latest and greatest to be a surprise.

My phone 640XL and have wp10 insider build 10586.164 . Is this build need update.

Second Time Microsoft has let me down! First my WP7 Device, now my Lumia 1320! I mean i love Windows, and Windows Phone, but i'm really pissed now. I was an Insider from the start on PC and my Phone and this is what i get? NOTHING?! I'm sad! I'm sorry! I have a job in which i earn like 400 bucks a month, there is no thing as keeping money for me. Really if i buy another Lumia and Microsoft decides to not upgrade it again, i'll go buy an overpriced iPhone, since there you get at least 4 years of upgrades.

"Happy they support my native language of [Þšéųδô (Ρŝέũδθ) !!! !!]" - Windows Developer

Why can Microsoft not figure out that dead ends after being lead down a garden path piss people off? Irrationally so, in a combative, never again way. It hurts current market share and hampers future expansion. Look at the Lumia 900, buying a top end flagship device only to be told it's dead 3 months after purchase. Fragmentation is very costly, so stop the hemorrhage by offering a Windows Mobile ecosystem reward program. Allow dead end devices to be traded at Microsoft Store for new Windows 10 Mobile devices that are deeply discounted. Discounting the new phones ends up cheaper than maintaining a fractured and fragmented environment. It also retains users and increases the #UWP target share. People will respond positively, market share will be retained, #UWP availability will increase, ecosystem experience will improve, etc... How is Microsoft offering "WDRT back to 8.1" as a solution to anything? It's the dumbest, most expensive, user angering option there is. The whole idea is to get to "OneCore" and UWP as on app API, and One Store as the distribution System. Those thing are Windows 10\10Mobile and soon XboxOne. Drive users to your retail Stores, get them on new Windows 10 Mobile devices, with a reward incentive program that is a ton cheaper than telling customers that we just can't do anything for you...

I am a 1020 owner who has been on the insider program from nearly the beginning that is now feeling used and abused having been thrown to the curb by MS. Thanks guys, it was a great ride while it latest!

Time to try stuff from the fruit company.

O well on my way to android!! The Icon isn't on the list smh I have had enough thanks Verizon

Lol... So that much only u like windows devices

So no future updates for lumia 1320. Very dissapointed.
Its time to shift to iphone.

I have the 640 and have been running 10 on it for awhile and it is a great experience. They have really stepped up and fixed a lot of the bugs in just a matter of weeks and it shows. The edge browser is more stable and much better performance, the windows store does not lock up and stall like it used to. Android is my main driver but i mess with my windows phone everyday and love the experience. If they would ever bring out a sexy, beast of a phone with a more mature windows 10, make a data saving feature in edge like chrome does, and possibly throw in a x86 proc for a full blown desktop experience, i would probably make the switch.

I'll be honest, I've been patient a long time, hoping things would improve for Windows 10 Mobile... But now, I learn my HTC One M8 has absolutely NO update path going forward and that MS is basically dropping us in the dirt and not even offering a discounted device upgrade program for unsupported WP8 users. Looks like it's finally time to go Android. Never thought I'd actually say that. Posted from Windows Central for Windows 10

Folks are saying that if Microsoft leaves a three year old phone on Windows 8.1, a system superior to the newest Android, they will buy an Android phone? You can get Windows 10 for $30 with the Lumia 640. Name a $30 Android phone with a five inch screen that runs the newest version of Android.

On the one hand, my 822 is 3-1/2 years old and while it would be nice to get the WM10 update, in and of itself, I couldn't care less if it doesn't because I want a new phone anyway. On the other hand, #@!&$*@ Verizon doesn't have anything for me to update to, so I NEED the WM10 update on my 3-1/2 year old 822.

Disappointing News ,My lumia 925 was working fine with .164 build .Microsoft should not have made us testing bed and abandon at final stage.This is solely Microsoft mistake they should bring Windows 10 officially to atleast all 1 GB Ram Devices .

Heartbroken​... That's how I feel Microsoft..... so in some point my Lumia 1020 will stop receiving updates even in preview and no plan to make a "1050" or something like that... feeling lost and sad....and even if I want to switch to the competition, I don't find any other phone that I like... Still hoping a 50Mp camera phone to appear......

Does it mean 10586.164 is final build released as W10M???

Is there anything new and catchy in FINAL/Official version of WM10 because we always heard ' its just insider preview, pls wait for final/official version'.

I've only had my 925 for less than 2 years (in fact, 2 in May) as it was the only Tmobile phone with wifi calling with Windows...true shame. To the people saying ANDROID devices don't get updates either... well the difference is there is more likely apps that can fill the gap. I've seen my experience degrade with the exact same phone over these 2 years, and for the past 15 months have been told "don't worry, it'll be fixed when win10 hits" Waze stopped voice navigation (around Denim). Chase removed their app. Mint removed their app. Skype, for whatever reason, is just insanely bad (notifications appear, messages don't show in conversation, forever resuming etc -- maybe this was around denim?) - People hub/integrations went away with 8.1, etc. To be honest I read the 'list of deprecated features' and I'm really quite amazed -- that 'upgrade' would see even more features I use (opening apps with cortana for example) being removed. the promise was that UWP and 10 would solve all our problems. Trouble with UWP is it isn't Windows 8.1 Universal and as such, all those apps we were promised would be there 'in the next version' will never come. Very disappointing.

What's funny is they say those devices are getting abandoned because of performance wasn't up to par on them for w10m.
But here I am, with OneTouch Fierce XL, and my keyboard is disappearing.

Lol. No more "later waves". No more "all WP8.1 will get WP10".

So disappointed that the Lumia 920 won't be included. I know it is 3½ years old, but I really don't see the need to change phones every second year, Especially not when I buy these expensive top models. I think this was the last top end Windows Phone I bought. Next one will be a cheaper Android phone.

Hey, im getting a notification to download the windows 10 mobile update 10586.164 build on my Lumia 630 dual sim. But it isnt on the list of supported devices. Is it the same final build? Any lumia 630 users? Please inform me which build are you recieving right now?

Are you insider?? I checked, it said phone is up to date. What's your region?? L630 here. Non insider.

I get the hardware and specs reasons why Microsoft is not updating. I just don´t get it is why a Lumia with 2 years like Lumia 630 that came with Windows phone 8.1, runs perfectly fine in windows insider the w10M and I cannot understand why they don´t put W10M in a second wave for phones that came preloaded with WP 8.1.

We can expect a second phase of update , but not sure when. I doubt whether they will release WP10 for devices with 512MB RAM. https://twitter.com/MicrosoftIndia/status/710669557560647680

Older phones will run well on 8.1. If you want Windows 10, the Lumia 640 is $30 at Best Buy. The 650 will be about $50 on Black Friday and Cyber Monday.

Disappointed if 920 will have no official W10.

I just bought an old HTC one m8 windows, does it mean it's now stuck on 8.1 forever and I can never get it to wp10 even if I sign up for the insider program?

Blame HTC for no firmware to help Microsoft make windows 10 work

I have been running win 10 insider builds, matter of fact I'm getting the latest update right now. I have a 1520 and I have not had ANY of the problems that a lot of you are having, The only problem I'm having is after I installed the gadget app, my ear piece stopped working I can only talk with a head set. But My 1520 is a year old and some months I like win 10 and waiting for the hp phone or the Idol pro

Wtf the Lumia 630 was released on 13 May 2014, has less than 2 years old runs W10M quite good at least on the latest releases. So I do not get official update for a phone with less than 2 years old. Now I know everyone will say: you can get a Lumia 640 for 30 euros but I do not have this promotion in my country But this is not the point. It just goes against everything Microsoft stated plus my phone should be getting support considering its age.

I feel in less than 2 years this will happen to new x5x devices ...
Windows Central Newsletter
Get the best of Windows Central in in your inbox, every day!
Thank you for signing up to Windows Central. You will receive a verification email shortly.
There was a problem. Please refresh the page and try again.