Advertisement Feature
This Microsoft Office training is just $30 today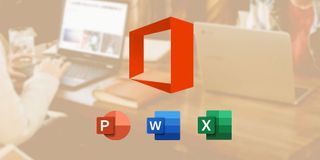 If you've worked in an office at any point during the past three decades, you've almost certainly worked with at least one of the programs in Microsoft's famed Office suite. But chances are you've only scratched the surface of what these incredibly powerful programs can do, and having only a baseline understanding of apps like Microsoft Word and Excel is no longer sufficient if you want to be competitive in the workplace.
The Essential Microsoft Office 2019 Training Bundle (opens in new tab) will transform you from an Office novice into a full-fledged pro, and it's available for over 85% off at just $29.99.
With 8 courses and over 60 hours of instruction, this bundle will walk you through both the fundamentals and more advanced elements of the world's most popular productivity apps.
You'll learn how to create powerful spreadsheets and graphs in Excel, build captivating presentations in PowerPoint, harness the more advanced functions in Word, and much more—all through easy-to-follow lessons that guide you through every step of the process.
Do your resume a favor by picking up the Essential Microsoft Office 2019 Training Bundle while it's available for just $29.99 (opens in new tab)—over 85% off its usual price for a limited time.
Prices are subject to change.
Windows Central Newsletter
Get the best of Windows Central in in your inbox, every day!
Thank you for signing up to Windows Central. You will receive a verification email shortly.
There was a problem. Please refresh the page and try again.