Microsoft will officially launch SQL Server 2016 on June 1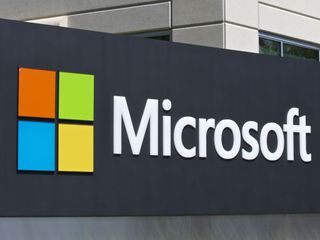 Microsoft has announced they will make SQL Server 2016, the latest version of their data management software, generally available on June 1. It has made preview versions of the software available for the past several months.
Microsoft released information on what kinds of applications can be used with SQL Server 2016:
Mission critical intelligent applications delivering real-time operational intelligence by combining built-in advanced analytics and in-memory technology without having to move the data or impact end user performance.
Enterprise scale data warehousing with enhanced in-memory columnstore that increases query performance by over 100x vs disk based solutions. With SQL Server 2016, you can also access optimized MPP scale out software that can be combined with scale out appliance architecture with our Analytics Platform System (APS).
Applications requiring the highest levels of security with new Always Encrypted technology that protects your data at rest and in motion without impacting database performance.
Comprehensive business intelligence solutions on mobile devices with an end-to-end mobile BI solution built-in that can deliver insights on any device. You can also manage all of your KPIs, mobile reports and traditional reports from a modern web portal.
New big data solutions that require combining relational data with non-relational data with PolyBase technology built-in that allows you to query structured and unstructured data with the simplicity of T-SQL.
Hybrid cloud solutions that can reduce storage costs, improve high availability and simplify IT operations with new Stretch Database technology. This keeps more of your historical data at your fingertips by transparently and securely stretching warm and cold OLTP data to Microsoft Azure on-demand without application changes. In addition, faster replicas can be placed in Azure to give you cost effective disaster recovery and backups.
Microsoft also promoted the performance improvements it has put into SQL Server 2016:
SQL Server 2016 will be released in Enterprise, Standard, Express, and Developer SKUs. The Developer version will be made available for free to allow companies to build and test new apps that will work with SQL Server 2016.
Get the Windows Central Newsletter
All the latest news, reviews, and guides for Windows and Xbox diehards.