Microsoft will officially launch SQL Server 2016 on June 1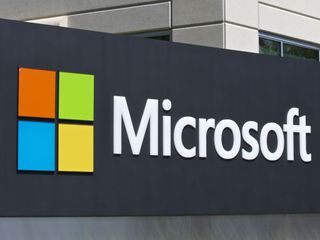 Microsoft has announced they will make SQL Server 2016, the latest version of their data management software, generally available on June 1. It has made preview versions of the software available for the past several months.
Microsoft released information (opens in new tab) on what kinds of applications can be used with SQL Server 2016:
Mission critical intelligent applications delivering real-time operational intelligence by combining built-in advanced analytics and in-memory technology without having to move the data or impact end user performance.
Enterprise scale data warehousing with enhanced in-memory columnstore that increases query performance by over 100x vs disk based solutions. With SQL Server 2016, you can also access optimized MPP scale out software that can be combined with scale out appliance architecture with our Analytics Platform System (APS).
Applications requiring the highest levels of security with new Always Encrypted technology that protects your data at rest and in motion without impacting database performance.
Comprehensive business intelligence solutions on mobile devices with an end-to-end mobile BI solution built-in that can deliver insights on any device. You can also manage all of your KPIs, mobile reports and traditional reports from a modern web portal.
New big data solutions that require combining relational data with non-relational data with PolyBase technology built-in that allows you to query structured and unstructured data with the simplicity of T-SQL.
Hybrid cloud solutions that can reduce storage costs, improve high availability and simplify IT operations with new Stretch Database technology. This keeps more of your historical data at your fingertips by transparently and securely stretching warm and cold OLTP data to Microsoft Azure on-demand without application changes. In addition, faster replicas can be placed in Azure to give you cost effective disaster recovery and backups.
Microsoft also promoted the performance improvements it has put into SQL Server 2016:
SQL Server 2016 will be released in Enterprise, Standard, Express, and Developer SKUs. The Developer version will be made available for free to allow companies to build and test new apps that will work with SQL Server 2016.
Windows Central Newsletter
Get the best of Windows Central in in your inbox, every day!
Fingers crossed the bump up (or just remove) the 10GB DB limit in Express edition this year.

They could do a onedrive and go to 5GB.

Any chance of an article about Intel's change of plans regarding mobile processors? THAT is surely the biggest news in the W10M world for a fair while...
Windows Central's silence is kind of surprising.

This hardly had an effect. How many W10M phones or there use Intel's SoC? ... Sorry, how many? Couldn't hear you? Did you mention that nonexistent "Surface Phone"? Key word there is nonexistent. Posted from Windows Central for Windows 10

While an article covering that change would be nice, I don't think it really affects W10 Mobile much on account of the fact that none of the current phones use it and it was always a rumor that it was going to be used in a future phone. The Intel processors for phones were only of interest for the potential to run Win32 programs on a handset but they lagged in almost all other areas that matter to computing on the go, like battery life. I think that's why MS is promoting things like virtualization and remote desktop use via Continuum.

I have used some of the Technology Previews and they have added some great new functionality. I am really going to enjoy the native json support, as I dislike having to use another program to convert json to tab-delimited (i.e. Python, R). I'm surprised many of the updated functions and limit restrictions were not included SQL Server 2014. At least Microsoft is listening.

Yeah, Imagine that. SQL Server 2016 is being released in 2016 at the same time of year that SQL Server releases are always released. So in other words, it's right on schedule.

Yes, on June 1st and...? I'm not sure what point you are trying to make. A release date is a release date.

Glad to see that they didn't rush to release it in the customary (for SQL Server) April timeframe, but rather waited until they actually had a good, solid build. Posted from Windows Central for Windows 10

In before "hur hur hur should be a UWP app hurr hurr".

U really want it to be a UWP?

Thousands of oracle customers will now migrate. 8000 have migrated we would se more adopting MS SQL in place of oracle SQL and My SQL.

I hope. SQL Server is the best RDBMS.

MSSQL is great, but it doesn't cover all the functionality that Oracle does. One specific example is Oracle RAC. There is no similar configuration/functionality in MSSQL. Having said that, MSSQL is probably a better option for most databases these days and for that reason I'm sure it will continue to pull market share away from Oracle.
Windows Central Newsletter
Thank you for signing up to Windows Central. You will receive a verification email shortly.
There was a problem. Please refresh the page and try again.