Microsoft Planner has a new icon, and it's unique
Microsoft continues its rollout of new icons with Microsoft Planner.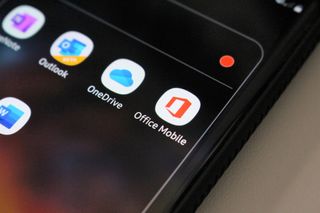 (Image credit: Windows Central)
What you need to know
Microsoft Planner has a new icon that matches Microsoft's other new icons.
The new icon appears on the Office 365 dashboard but has not rolled out to the iOS or Android apps yet.
The icon has some unique design choices when compared to the other new Microsoft icons.
Microsoft continues its rollout of new icons. Microsoft Planner now has a new icon that's rolling out and its in line with the style of the new Office icons and other new icons from Microsoft. OnMSFT points out that the new Microsoft Planner icon appears on the Office 365 dashboard, but it has not rolled out to the iOS (opens in new tab) or Android (opens in new tab) app store listings. The new icon was first spotted by Aggiornamenti Lumia.
The new Microsoft Planner icon is in line with Microsoft's other new icons in that it has rounded corners and features a series of shapes within a color range. It does, however, have some design elements that are unique. It is the first new icon to feature a concave shape. The Microsoft Planner icon looks a bit like a rectangle with pieces missing. This looks a bit like post-it notes on a board. All of the other new Microsoft icons that feature rectangular shapes are complete rectangles. Additionally, the Microsoft Planner logo doesn't feature a letter like many of the icon icons, including Word, Teams, and SharePoint. There are a couple of other icons that don't feature a letter such as To Do and OneDrive.
Microsoft updated the icons of its most popular apps, including all of the Office apps and Skype. It seems that the push continues into apps that are specific for Office 365 customers, such as Microsoft Planner and other less popular apps.
News Writer and apps editor
Sean Endicott brings nearly a decade of experience covering Microsoft and Windows news to Windows Central. He joined our team in 2017 as an app reviewer and now heads up our day-to-day news coverage. If you have a news tip or an app to review, hit him up at sean.endicott@futurenet.com (opens in new tab).
Slow news day, WC? In 2019 we reached a point in the technological progress of humanity where an entire article is written for an icon redesign...

It is tough to report on Microsoft when they haven't done anything interesting in years.

I mean, that's just clearly not true. Years? As in, more than one year? You're claiming Microsoft hasn't done anything interesting since 2016-17?

I would claim Microsoft hasn't done anything interesting since the SP3 in 2014. Maybe the Hololens in 2016, but really, how interesting are niche work tools?

You're just being purposefully obtuse because you like trolling. Claiming Microsoft hasn't done anything interesting since 2014 is clearly incorrect to anyone who follows tech or Microsoft. Also, if Microsoft hasn't done anything interesting in 5 years, why are you on so many Windows Central articles trolling about Microsoft? I think it might be time to move on.

What have they done that is interesting? Surface Book was just a SP3 with a hard keyboard. Surface Laptop was just a laptop. We already had AIO PCs like the Surface Studio. What is interesting? Another console with incrementally better graphics? A cloud services platform? An Android Launcher?

Isn't there a Bingo tournament somewhere you could be officiating? The ladies need you, bleached!

Hilarious! Thanks for making my day, Andrew. :)

They're busy... I think it's just they aren't working on stuff they immediately benefit us. It might be our age bleached (I'm guessing you are a generation Xer like me?)

It doesn't have a letter...Anyone else kinda notice it's shaped like the letter 'P' ?

I had not, but now that you point it out, that's really clever of them. In case you don't get that it's a bit like a Scrum board with Post-Its for tasks, it's also shaped like a 'P'! Wow, before your comment, I thought, "That's fine." Now, I think that's actually the coolest of all their new icons.

Hell I thought they ported Publisher over.

I think it's cool. It's supposed to look like the kind of chart you use in project management software to plan the timing of different elements of a project (the Gantt chart). The subliminal P is a bonus. I think the point is that Office icons are supposed to look like the files the application creates.

I think if it were a Gantt chart, the bars would be horizontal, where these are sort of vertical. To me, it looks more like an Agile/Scrum board (which is also how Planner works too). If you want a Gantt from MS, still need to use MS Project, which is a huge cost add compared with Planner.

Ah, that's right! It's Project I'm thinking of, not Planner. And yes, Project is super expensive, which is probably why I never worked at a company that used it (as far as I remember - I remember it coming up once though).

they should make it available to all users, not only business

Yeah, it is a fantastic tool, and not only for Team project planning (works nicely inside of MS Teams). But because it's only with Office 365 for Business, it's not as widely known/used as it could be. I could see making it more widely available like To-Do, maybe just disable the ability to assign tasks to people without a paid Office 365 subscription. That would gain exposure, while still preserving a reason to pay. I'm not sure which is better for MS -- wider usage or keeping it as a lure to buy Office 365 (business editions only).

Can't see it. I get that I may be unique in that my company blocks twitter and so the embedded tweets are useless, but you could have used the 40% image at the top to include the actual image. Especially for a story about an app that is 100% business focused.

I thought it was funny that the icon was not in the top picture too. :-) For you: it's the same green as the Excel icon (at least to my eyes), but cells/bars run vertical instead of horizontal, and the bars on the left go top to bottom, but not the ones on the right, giving it a bit of a 'P' shape. Also resembles columns of green post-its on a Scrum board.

The image at the top needs to be a 4:3 photo and we usually wouldn't just put an icon by itself because it wouldn't like right. But, I have updated the article to include the photo in the box at the bottom that includes the link to Microsoft Planner. I didn't know that companies blocked Twitter embeds, so I'll make sure to think about that in the future.

Should've been colored red.

If you have Outlook with it's Schedule and Contacts.... Why do you need Planner, To-Do and Teams? Does this stuff complement or compete with Project? Why aren't OneNote and Whiteboard combined? And then of course there are Wunderlist and Skype.... Maybe these little applets are easier to package, port, maintain, etc... then the big monolithic Office apps. Anyway, new icon, yeah, slow news day....

While it's breaking up one good app with many small confusing apps in order to add up the numbers.
Windows Central Newsletter
Get the best of Windows Central in in your inbox, every day!
Thank you for signing up to Windows Central. You will receive a verification email shortly.
There was a problem. Please refresh the page and try again.