Microsoft prepares 'rerelease' of the Windows 10 October 2018 Update
Windows 10's latest update was pulled before it even got started due to a major issue. Now, Microsoft prepares to rerelease a fixed version, something that could've been avoided altogether.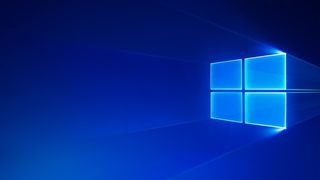 (Image credit: Microsoft)
Last week, Microsoft started rolling out its latest version of Windows 10, known as the October 2018 Update, to the public without testing the final bits with Insiders in the Release Preview ring first. As a result, a major issue which saw user data get deleted during the upgrade process from the April 2018 Update to the October 2018 Update was not spotted at large by testers whose job was to test this exact upgrade scenario.
This exact issue had been reported by Insiders months ago, but Microsoft failed to acknowledge it as not enough people reported experiencing the issue. This is because the problem was mostly affecting people upgrading from older builds or the April 2018 Update itself. Insiders upgrading build-over-build were less likely to see the issue at all, which is why most Insiders testing the October 2018 Update didn't report on it.
The problem here is that Microsoft has a dedicated Insider ring that's designed to test upgrading from older builds to the newest one, except this time it didn't use it. The Release Preview has always been the last line of defense for a new major update in testing; rolling it out to more testers, and allowing Microsoft to collect feedback regarding the upgrade process from the last major version of Windows 10 to the newest one. This is where the data loss issue reared its head in most cases.
It's unfortunate that the only time Microsoft decided to skip Release Preview testing, a major issue most apparent when upgrading from the old update to the new one was a serious problem users could face. I just can't understand why Microsoft decided it would be a good idea to skip testing in the final preview ring before rolling out to the public to begin with. Hopefully, this will teach Microsoft not to skip its Release Preview testing in the future.
Luckily, it appears Microsoft has learned its lesson as the company is now using its Release Preview ring as it should; testing the October 2018 Update with a fix for the data loss issue with Release Preview participants. If all goes well, Microsoft will rerelease the October 2018 Update to the public with this specific data loss fix included in the near future, meaning the public can upgrade from the April 2018 Update to the October 2018 Update without worrying about losing any files.
As Microsoft prepares to rerelease the October 2018 Update, it must now convince users that this was a one time issue and that customers can trust it with their data. I've already seen countless people in online forums asking if it's safe to install the latest cumulative update, even though it wasn't a cumulative update that caused the data loss issues to begin with.
Most people don't actually know the difference between a feature update and a cumulative update or security patch. Users just see that Windows Update wants to install something, and they assume it's another one of the same thing. This is why the data loss issue is a serious blow to the reputation of Windows updates, even if it only affected one one-hundredth of one percent of people upgrading, as Microsoft claims.
The average user might have seen all the headlines about the latest Windows 10 update deleting user files recently, and are now wary of anything that comes through Windows Update. This comes at a time in which people aren't happy with Windows updates anyway, as many find that they are intrusive and slow.
I'm sure there will be plenty of discussions internally as to how the company can avoid something like this in the future; many have suggested that the twice a year update cadence is simply too much for Microsoft to be able to maintain quality with. Many at Microsoft argue against this claim, however, stating that two updates a year is actually beneficial for the people working on Windows features, as it means those features get out the door sooner when ready.
Regardless, it's clear that there's a big problem when it comes to assuring quality with Windows 10 released at the moment, and something needs to be done publicly to assure users that change is being made in this area so that future updates aren't as buggy upon release. What do you think? Let us know in the comments.
Get the Windows Central Newsletter
All the latest news, reviews, and guides for Windows and Xbox diehards.