Microsoft pushes Windows 10 'Creators Update' to Release Preview ring for Insiders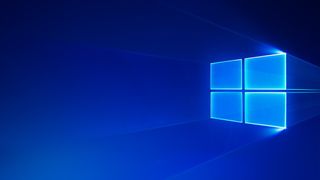 (Image credit: Microsoft)
In case you still had doubts that build 15063 was "RTM", Microsoft has today pushed said build to the Release Preview ring on PC, meaning build 15063 will indeed be the build that rolls out to the public starting April 11.
The Release Preview ring is the final Insider ring before the production channel of updates, where Microsoft is expected to start rolling out build 15063 on April 11. Microsoft announced today that it would allow non-insiders to upgrade to the Creators Update early, starting April 5th via the Update Assistant tool.
If you'd rather wait, you can expect Microsoft to begin the official rollout on April 11, and will rollout in waves over the course of 2017. Microsoft will target a whitelist of newer devices first, and slowly roll out to older devices over the next several months.
If you're an Insider in the Release Preview ring, you can expect to see build 15063 making its way to you now on PC. It'll install much like any other update, but may take a little longer than usual to download and install.
Zac Bowden is a Senior Editor at Windows Central. Bringing you exclusive coverage into the world of Windows 10 on PCs, tablets, phones, and more. Also an avid collector of rare Microsoft prototype devices! Keep in touch on Twitter: @zacbowden.
Now this is my kind of news! Getting this on my Lumia 930! Edit: Was too much excited. Sorry guys :3

Only on PC for today. If you want it now you better switch rings for a while :P

this is goodbye to microsoft for me .. they call it fancy names but they are slowly but surely pushing us away from the desktop and into their very much lacking uwp store. I am refusing to accept going cloud and sharing all my personal work and scribbles with microsoft.. why all you yay sayers accept this is beyond me !? Linux is a more and more acceptable alternative. and it's private .. thanks

bye then, check in your tinfoil hat on the way out

I'm ok with it because I'm finding it improves my experience. Also, tell me, where's the native version of FFXIV and Elite Dangerous for Linux? No, I'm not using WINE or anything like it. Because for games like those it'll be a rubbish experience plus my HOTAS for Elite won't work on Linux.

A programmable calculator is even safer.

You're not being forced to leave your desktop. You can install anything you want. UWP is for people like me that want a clean computer and fine want clutter installed everywhere and don't want file fragments left all over the joint when something is un-installed.

You run Linux on your phone too? Or is it ok to share your stuff with Google (the #1 ad company)? Paranoid?

Huh, I've just switched from release ring to slow ring yesterday to get the update. My Lumia 930 has glitches in camera app, crashing and flickering sometimes. Should I do hard reset?

Sound like it work fine on my 1520

Mine too. And I did a clean install, but will hard reset tomorrow to see if it fixs.

They haven't fixed the Windows Update Settings Freezing glitch.

Yea the 15063 build is not optimized for mobile yet, FYI guys. I'm sure other can confirm the issues with edge at the least. The youtube website is where I noticed the most bugs.

Edge is working fine on mobile

Edge is very bad.
It doesn't hold pages, constantly reloads them.
Keyboard doesn't show. That's among other issues not Edge related.

Suggestion: Use an app like "myTube!" instead of the rubbish YouTube Mobile website

Why do you think google services work worse on competing platforms? :) Take a guess.

This build is so bad. They need a lot of patches for it to be as smooth as 14393 was. My Surface Book runs so much slower now, even with transparency effects off.

Hard reset *might* fix it.

This sounds like my issue on my Surface Pro 3. If that is the case, please upvote this in Feedback Hub: https://aka.ms/Qtg61f. MS has just become aware of this and is investigating and tracking the number of reports.

It won't let me upvote your feedback

Try upvoting this one if mine doesn't work: https://aka.ms/wzetxp

I was worried this is going to be the case. I saw this today on my SP4 and initially was excited but then I remembered the disaster with 14393 - it took them half a year before AU was usable in my business. So, I stopped this update and I think I will hold off for a month or two at least. I can't afford losing business again because MS is treating their customers like lab rats (I'm talking about official final builds here).
BTW - it's funny how Windows Central forums are full of zealots who will downvote anything that is even remotely negative towards MS, like your comment and any response to it.

These are not called "production" for a reason. Not to mention, these are in the "Insider" for a reason as well.

There's no such thing as a W10 "production" version. W7 always felt (and was) a robust OS... even from day 1. It was a complete product. In the other hand, W10 is always in beta stage (tons of updates to fix bugs caused by previous fixes), it feels flimsy and MS is using every user out there just for testing purposes.

As you said, there is also no "production" version with Windows 7 too. I was talking about Production Grade in terms of quality.
Windows 7 would indeed feel production grade because it is just an incremental upgrade from Windows Vista. Vista took all the heat and Microsoft fixed all the holes and UX problem with Vista and just released Windows 7. However, Windows 8.x is vastly different from Windows 7 and Windows 10 is also vastly different from Windows 8.x, yet alone Windows 7. With good drivers, Windows 10 flies in new hardware. It is true that Windows 10 is not as reliable as Windows 7. However, with each and every RS update, it is getting there. Now on topic. Case in point is regarding the official fast ring or slow ring or release preview updates breaking. My point is, they are never meant to be used in businesses. They are for the enthusiasts to try on something personal. As beta testers. If you do not want them break your machine, you should stay away from Insider altogether. The official Windows 10 is also not yet as robust as Windows 7 but the official versions will not be such a wreckage as an insider build. Even Windows XP was a wreck when it released. Microsoft fixed the problems and made it a lot stable in 2 service packs. Similar thing is with the Windows 10 as well. My guess is Windows 10 will be as robust as Windows 7, with much more functionalities than 7 by the either with the next public release update(not the one in 2 weeks) or with the next.

If you read my comment carefully you will find that I actually specifically mentioned official "final" builds, not insider, not release preview.
Frankly, on my SP I have Release Preview only because the 'final' build of AU was a disaster and I wanted the fixes as soon as they were available. I honestly don't like MacOS, I consider it childish and couterintuitive and always preferred Windows but my experience with Windows 10, especially on Surface Pro 4, made me seriously consider switching to Mac. I just couldn't work with constant crashes, freezes, not being able to wake up from sleep for most of the time this device was on the market. That's what I meant by saying that MS is treating customers like lab rats. I would never say that based on betas or other insider products. It's just a fact of life that MS now serves products that are not finished. Windows 7 and earlier were tested more (Win7, WinNT) or less (Vista) thoroughly before marketing them. Now, despite of help of 10 mln insiders they still can't make it work before selling this cr*p to people

"it's funny how Windows Central forums are full of zealots who will downvote anything that is even remotely negative towards MS..." Exactly!!! Not different from how iSheeps or FanDroids behave. Sad, but true.

That's one of the reasons I rarely comment anymore.

On my Laptop it's fine.
But on Lumia 950 XL and 650, it is horrible.
Battery drainage, heating, stuttering, bad ram management and Edge problems. I agree with you, there needs to be a few patches before final release.

A phone reset without restore fixed all the major issues I was having on my 950XL.

I did that. Hasn't fixed anything

Yeah on some builds, a clean (no restore) reset will not fix the issues. I can speak from personal experience. This build is very bad on my devices.

Fair enough if it seems to have worked for you but I think too many people state that restoring from a backup brings issues....nobody else in the world seems to worry about restoring a backup to their phone or PC except W10M users.

Probably true, but I honestly can't say for sure that every time I have clean reset it made a difference compared to restoring backup. I always felt the same when doing both, same performance or issues.

Twice on the 150xx builds I did a reset with restore and the issues I was having came back. In each case I immediately did a reset without restore and the problems disappeared so obviously sometimes not restoring does fix things. Sorry it didn't work for you.

It's the opposite for me, restoring from backup has always worked fine but I've also rarely had to use it

What phone do u have? I'm asking because it runs perfect on my Lumia 950.

I have a 950 as well. Nowhere near perfect.

Did you try hard resetting the phone?

Yes I've already done that. Did s complete reset.

It's definitely not perfect (950 owner too) but I'd say it's the best the phones ever been (14393). There's still fundamental things they could improve on of course

Great, thanks for letting us all know your opinion!!!!!!

Also it appears the avatar bug in the comments section is back

I see that. At least it isn't giving me some random person's avatar this time

Im sure dona will make this a priority, we know avatars and Emojis are important to her.

This isn't even anything remotely to do with MS

Anybody know how big the update is coming from 14393?

On pc it's about 3GB for the 64 bit version

On my surface pro 3, the culprit is a process called Device graph isolation. It constantly uses 20%cpu

This! I already gave FB in the hub, but got only one upvote. I can share the link later, when I'm at my pc if you want to upvote too.

My audiodg.exe feedback has 17 upvotes and it's also a collection.
It causes 100% CPU usage in mine.

I am running it on my 929. So far so good. Battery is showing some crazy good improvement.

I really hoped that they would start pushing it as a critical update on mobile instead of checking with an app. Especially for 8.1 users, since it's gotten alot better in performance.

Now would be a good time for windows central to mention that those waiting to get off insider preview builds to avoid future instability on daily drivers should do so now as waiting in the future may force inconvenient clean installs.

Yep. Moved to slow this morning to get it. Back on RP tonight! Good timing!

Just upgraded successfully from the Preview Release ring on my Surface Pro 4...!

How's it running, have you found any issues yet?

Seems stable, no issues so far. Just be aware that the upgrade can take longer than with previous upgrades. Also, after the first login, it can take a while for things to settle down; it took a while for tablet mode Start menu to display tiles properly...

Updates seem to be taking ages these days on my Surface Pro 4 too. Only had it for 2 months! Thanks for the heads up.

So what about us that has been in insider since several month ago (I mean I've been on 15063), do I need to update it to get rid of the "Insider" or just turn off / leave Windows Insider Program?
But I think that it's better to reinstall whole system as I have a problem of missing Modern Apps icon :(

Yes just leave the insider program.

You can also use the Windows 10 Upgrade Assistant in April 5th to get the update early. Or wait until the 11th to get to through the Windows Update like normal.

With this speedy turnaround why can't MS just roll out rs2 to production tomorrow?

They are still fixing bugs. April 11 is Patch Tuesday and they will be releasing a huge cumulative update so those upgrading will have a more bug-free experience.

and get bad publicity when there is something wrong.. nice try

I went from Production Ring (newly recovered via WDRT and upgraded to latest Anniversary Release, then hard reset and restore from backup) to Slow Ring and downloaded 15063.2 directly on a 950XL. No issues so far and appears more stable. As everyone says here, it's amazing what a hard reset or a WDRT recovery can do. It's a pain to do - but overall stability is vastly better. Worth doing once if you've never done it yet. Did same a Mac Pro 2009 running Bootcamp and again, no issues so far. For this, I downloaded the ISO, burnt to DVD (quaint) and upgraded Anniversary Edition to Creators Edition this way. Appeared to work fine and no issues so far.

This build still have many bugs people app dont show contacts pics, edge dont hold websites and keyboard dont show, outlook mail app doesn't sync your native account, and many more bugs

Just to be clear are you saying these issues are on mobile or PC? Because it's a PC post so I wasn't sure.

I lost my outlook accounts after the update. Had to re-add the accounts to get mail, people and calendars back. But for now that seems all. Did not do hard resets

Blank screen bug 🐛 still not fixed hmmmm......ms

I had that on production build 14393.xxx but it's gone on my 950 on 15051.xxx+ You might have to reset the phone I'm afraid.

Is your Iris scanner faster now?

Guys I cant find the windows 10 pro among the ISO version. I don't wanna download the enterprise version. Could you find the ISO file for windows 10 pro creators update?

It's just the basic Windows 10. It includes both Pro and Home. I just updated my Pro using this ISO version.

Yeah, and the dead key issue in Edge is still not fixed. Good job!

Prob fixed on a day 1 patch.

It's been there in every single build of RS-1. Every single one of them.

If you have dead keys on your keyboard layout, the characters appear twice instead of being suppressed. Example: I set ; to be a dead key to type ä. So when you press ";", nothing appears. Then when you press "a", you will see "ä". In Edge, however, you will see ";;ä".

Fail to install from Windows Update or from ISO. I hope that is like with AU : remove all my other drives solved the issue. EDIT : It was the problem, update done.

So I installed this immediately on my Surface 3 (non-Pro), and two things strike me right away after an uneventful (and actually very smooth) installation process: first, that the update is a disappointment in terms of features (nothing very exciting, really); and second, that it is considerably faster than anniversary update (for instance, starting Cortana was always a little unreliable or with a lag - but not anymore). I don't have the same problematic experience as others have expressed at all.

Upgraded my pc with no problems either. And it does seem snappier

Indeed. Cortana is a whole new experience. Super fast and accurate.

Running 15063.2 on 950XL perfectly, no issues at all. Only problem on my phone atm is this app. Freezes, won't run in background, links won't open, not good at all.

This has nothing to do with the PC version in the article though!!!!

I find it worrying that this is the expected RTM build. This build, and every insider build for months, have a severe Wi-Fi issue under certain conditions that seems to be flying under Microsofts radar. Namely, when on WPA2-Enterprise networks using IPv4 and with an open source backend for authentication the network speed drops to a few Kbps. When connecting to an access point that supports IPv6 it works fine (~100Mbps). When on WPA2-Enterprise network using Windows Server for authentication backend it works fine. Reverting to non-insider build and Wi-Fi speeds on the same network is fine. I have the issue with 3 different PC devices (Surface Pro 3, Asus VivoStick, HP laptop) so unlikely a driver/adapter issue. Mobile is fine though (Lumia 950 and 640). The network I experience this on is a major University network in Europe (multiple locations and cities use the same) and since there is so much cooperation across University IT departments I fear that whatever configuration is causing this is a common one. Have you experienced poor WiFi performance on certain WPA2-Enterprise networks with insider PC builds? Please upvote: not allowed to submit links so just search for WPA2-Enterprise in feedback hub, sigh

I got excited that my 950XL was finally getting the update. Then I read the article. I'll be patient and wait a couple weeks for the update on mobile RP.

So it is not available for mobile yet ?

No, that's available from the 25th, or now if you're on the Slow Ring!!!!

15063 Updated on my Laptop 3/31 with my Preview Insider setting.

Getting the BSOD on install. ks.sys.

It will not instal on my laptop. After about 2 hours and many restarts stopped. Try again tomorrow.

Got it on my SP3 . Smooth......

failed to install, reverted back to previous version on my PC
Windows Central Newsletter
Get the best of Windows Central in in your inbox, every day!
Thank you for signing up to Windows Central. You will receive a verification email shortly.
There was a problem. Please refresh the page and try again.