Microsoft rewarding Scripps National Spelling Bee participants with a brand new S-U-R-F-A-C-E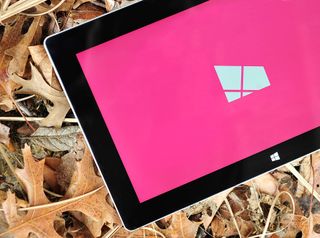 Microsoft had a special gift for participants in this year's Scripps National Spelling Bee, a brand new Surface tablet along with an Office 365 subscription. All 281 spellers received the package, along with a Skype gift card for calling and texting mobile phones. Skype program manager Yan Zhong says that the gift card was included to let participants continue to foster friendships made during the Bee, in a post on the Micorsoft in Education blog.
Microsoft is the first-ever "technology champion" for the Scripps National Spelling Bee. What do you think of their gift to the participants in this year's event? Let us know below in the comments.
Source: Microsoft in Education Blog
Get the Windows Central Newsletter
All the latest news, reviews, and guides for Windows and Xbox diehards.
I think that's great! Makes me wish I was young enough to enter the spelling bee, tho. ;)

There is a chance an Indian could win it.

I was surprised when they gave out the surface RT. Still it is a stellar device for the little kids.

I am so smart. I am so smart. S-M-R-T. I mean S-M-A-R-T.

Props for the Homer reference.

S-N Double O-P-D-O Double G-Y the D-O Double G

I think this is a great move by Microsoft. Firstly, it's just awesome for the kids by rewarding them for their acedemic achievements. From a business and marketing standpoint I think Microsoft should expand upon this and do similar things for any sort of academic competition... be it science, math, etc... It paints them in a good light for rewarding academic achievement. They are also get their devices in the hands of kids who are potentially going to be our future scientists, engineers, mathamaticians, leaders, etc... Get them using Microsoft products and get them tied into the MS eco-system from an early age and help change perceptions of your company as there is still a lot of lingering mistrust and hate for Microsoft.

+1 Well said, the mistrust and hate towards MS is really deep rooted in some for a peculiar reason... it is like MS personally wronged them. Despite this they still use windows and office which is abit hypocritical imo lol .

Too bad I can't spell rite.

You mean an old new Surface RT, not Surface 2 tablets. Which I find kind of a bummer, but hey, they're happy so I'm happy