Microsoft rolls out Arena and more new Xbox One features to Preview members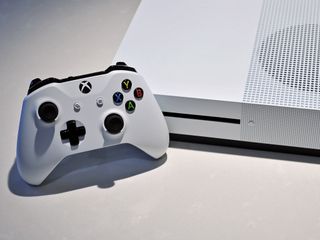 (Image credit: Windows Central)
Microsoft is rolling out a number of new features for its Xbox One console to members of the Xbox Preview program. They include the new Arena tournament features, along with Achievement Rarity, and more features and improvements.
By far, the biggest new feature rolling out to Xbox Preview users is Arena. which Microsoft first announced at E3 in June and will allow Xbox One owners to create and manage their own online tournaments. Here's the breakdown (opens in new tab) of what Preview members can expect:
Microsoft is adding new Looking For Group improvements for Preview members today as well:
Last week, Microsoft added Group Messaging to Xbox Preview members, and it also included the Achievement Rarity feature:
All of these new additions will be rolled out for all Xbox One owners in the near future.
So I'm in the preview and have the latest update, but still no sign of Clubs or LFG. Is this normal?

Your like me, a very small percentage of people they kept on 1608 and haven't moved us to the 1610 update.

All Preview Builds are "rolled out". Microsoft typically "rolls out" sooner to the Preview Members who give the most Feedback in the "Preview App" on Xbox One. You know those little "quests" for 5 or so "points"? ... Those points matter. You don't even need to "DO" the quest, just accept the quest, confirm it, and then give feedback 1-5 stars on different questions. Do those quests more often, usually after these updates they offer new quests. I'm almost at 1,000 points, and I usually get these Preview Updates in the first rollout. Basically Microsoft wants gamers to give feedback, and reward those who do with the earlier "rollouts". Be aware, those who get these updates sooner, we run into the most problems and bugs. But we also get the coolest features first.

"You don't even need to 'DO' the quest, just accept the quest, confirm it, and then give feedback 1-5 stars on different questions." Not only does that entirely defeat the purpose of the preview program, but it actively sabotages it. If you haven't legitimately done a quest, don't adulterate the results by fabricating feedback. Geez.

"Don't adulterate the result by fabricating feedback" Exactly!! WTF is this not common sense to people?

Can't wait for the public rollout!

To bad I can't enjoy this even though I've been a preview participant from the start. They have kept me on 1608 for a month now :(

got an update today, wonder if this is it... had the clubs for awhile ... ver 14393.2081 / rs1_xbox_rel_1610.160929-1900

Does anyone have idea when full update will arrive? The groups, clubs, arena full not preview.
Windows Central Newsletter
Thank you for signing up to Windows Central. You will receive a verification email shortly.
There was a problem. Please refresh the page and try again.