Microsoft Store in San Francisco will hold a special event on April 29 with gaming, prizes and more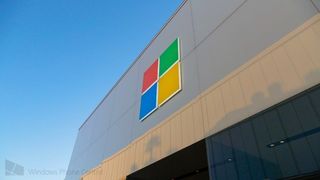 If you are going to be in the San Francisco area on Wednesday, April 29, you may want to head to the Microsoft Store located in the Westfield San Francisco Centre. The company will be holding an after-hours event at that store on Wednesday evening.
While the special event is located and timed for people who are attending Microsoft's Build 2015 developer conference, anyone can come by the Microsoft Store to join the festivities, which will include "food, live music, prizes and more". One thing that will happen during the event is a live playable PC tournament featuring Ubisoft's upcoming tactical shooter Rainbow Six Siege. Also, anyone who gets in will be able to purchase a 12-month subscription to Xbox Live Gold for $20 off its usual price.
Lines for the event will open at 9 pm, and only the first 150 people in line will be able to attend the after-hours party, which will last from 10 pm to midnight at the store.
Source: Major Nelson
That "store" is just a kiosk from what I remember

It's a full sized store. A nice one too.

Yes, they even had the new Qi chargers that light up. I thought those things were phantoms, legends, spoken of in stories but never seen.

Used to be. When I was there last year, the brick and motar store was in the process of being built. The kiosk was there until construction was completed. Then, they were to move into the store. The construction is complete, and from what I hear it is a nice store. I won't make it back to SF until next year, though, to check it out myself.

Too far to drive from the central valley.

There's an actual store there? Not a kiosk like in Roseville? We really need an actual store in the Sacramento\Roseville area.

I agree. Sacramento is where the all State agencies HQ's are located. California State government is probably MS's biggest customer in the California. It would make a lot of sense to have a store in Sacramento.

Nthing like putting a store close to a government agency who make their decisions based upon cents per user licenses... I am not saying they shouldn;t put a store there, just that there are probably way better places in California to put a store than Sacramento. Looks like they are getting close though... California *Canoga Park,Westfield Topanga *Cerritos,Los Cerritos Center *Corte Madera,The Village at Corte Madera *Costa Mesa,South Coast Plaza *Glendale,Glendale Galleria *Los Angeles,Westfield Century City *Mission Viejo,The Shops at Mission Viejo *Palo Alto,Stanford Shopping Center *Roseville,Westfield Galleria at Roseville *San Diego,Fashion Valley Mall *San Francisco,Westfield San Francisco Centre *Santa Clara,Westfield Valley Fair *Thousand Oaks,The Oaks

I can tell you that a large purchase Surface Pros were bought for the Ca. Gov. Once they get the config issues with bitlocker figured out for a standard build they will start replacing the ipads that are used.

It's walking distance from the Mocsone Center where 5000 Microsoft developers are in town for BUILD.
Won't be a problem getting 150 in line.

Maybe a Hololens demonstration? I guy at the Micosoft store here got to try it at a local university and said it was great!

I was in the store today and talked to the guys working there. I was looking for a good price on the wireless chargers. When they found out that I was a BUILD attendee they told me to wait. During the special event there will be 10% discount on software and 5% discount on hardware. Good to knwo for all of us in town.
Windows Central Newsletter
Thank you for signing up to Windows Central. You will receive a verification email shortly.
There was a problem. Please refresh the page and try again.