Microsoft Surface Book versus Dell XPS 15 – which to get?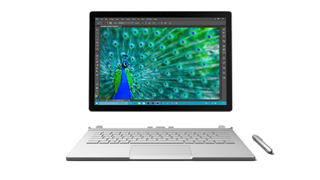 This week fans of Microsoft and Windows 10 had lots of new devices to drool over. Between Microsoft's massive event on Tuesday and Dell's release of the new XPS 15 with Infinity display, the one thing that is hurting is people's wallets. There is more to come from Lenovo and Acer this month too, so we're not done yet.
One question I see many users asking is which laptop should you get: Dell XPS 15 or the Microsoft Surface Book?
The question is some ways self-answering as I don't see these two devices necessarily in the same class. For once, the Surface Book "only" has a 13.5-inch display while the XPS 15 comes in at 15.6-inches. Those two inches matter a lot and if you want something big then XPS 15 – which now starts at $999 – is an easier choice.
Likewise, the Surface Book is also a tablet something the XPS 15 clearly cannot do. So, if you think you may need a pen and tablet capabilities, there is no choice here.
Besides those differentiators, we have just raw specs and pricing. Let's look.
Swipe to scroll horizontally
Category
Surface Book
Dell XPS 15
Display
13.5-inch Pixel Sense display
Contrast Ratio: 1800:1
15.6-inch InfinityEdge display
Contrast Ratio: 1000:1
Display Resolution
3000 x 2000 at 267ppi
1920x1080 at 141 ppi (FHD)
3840x2160 at 282 ppi (4K)
Software
Windows 10 Pro
Windows 10 Pro
Processor
6th Gen Intel Core i5 or i7
6th Gen Intel Core i3, i5 or i7
Storage
128GB, 256GB, 512GB Solid State Drive (SSD)
500GB HDD + 32GB Flash or 1TB HDD + 32GB Flash
256GB PCIe SSD, 512GB PCIe SSD, or 1TB PCIe SSD
Memory
8GB or 16GB RAM
8GB, 16GB or 32GB (2 x SoDIMMs)
Graphics
Intel HD Graphics 520
i5/i7: NVIDIA GeForce graphics (custom GPU)
Intel HD Graphics 530
NVIDIA GeForce GTX 960M 2GB GDDR5
Rear Camera
8MP with autofocus, 1080P recording
None
Front Camera
Full HD (1080p)
Widescreen HD (720p)
Windows Hello
Yes (Facial recognition)
No
Precision Touchpad
Yes
Yes
Ports
Two full-size USB 3.0, Full-size SD card reader, Surface Connect, Headset jack, Mini DisplayPort
HDMI, Two full-size USB 3.0, Headset Jack, SD card reader, Kensington Lock slot, Thunderbolt 3
Battery Life
12 hours
10 hours (Core i7 4K UHD)
17 hours (Core i7 FHD)
Pen
Surface Pen
1,024 levels of pressure sensitivity
Magnetic storage
None
Weight
Starting at 3.4lbs
Non-touch: Starting at 3.9 lbs
Touch: Starting at 4.4 lbs
Dimensions
Laptop: 232.1mm x 312.3mm x 13 -22.8 mm
357mm x 235mm x 11-17mm
Full of Awesome Sauce
Yes
Yes
Price
$1,499 to $2,699
$999 to $2,149
Tough choices are good choices
Putting aside the tablet and screen size differences you can see that Microsoft is certainly treating the Surface Book as premium. The Surface Book starts at $500 higher than the lowest Dell XPS 15 and goes $500 higher than the maxed out 4K XPS 15. Those are some serious markups especially when you consider that the maxed out Dell XPS 15 gets you a higher resolution display.
Still, the Surface Book has some fantastic options too including being a tablet and slightly longer battery life (than the 4K Dell XPS 15, but not the FHD version).
Dell XPS 15 Main Page
Microsoft Surface Book
The Bottom Line
Come on, folks. You know the answer here. This contest – on paper – is like choosing between a Ferrari and a Lamborgini. We can fight over details but in the end you are talking about two top-tier PCs that will garner looks and envy wherever you go.
If you are on a budget the XPS 15 – even maxed out – is still $500 cheaper than the Surface Book. You could buy a Surface 3 on the side for that cost difference. But in terms of all-around versatility the Surface Book stands in a class all its own.
Frankly, what is going to push either device into the winner category will be any show-stopping flaws. To find those out, we'll have to wait to get our hands on both devices for reviews. Stay tuned!
Putting money aside which PC would you want? The 13-inch category defying Surface Book or the A-bomb powerhouse – but traditional – Dell XPS 15? Let us know in comments!
Let's talk!
Want to debate and discuss more about these devices? Jump into our user forums and get started!
Windows Central Newsletter
Get the best of Windows Central in your inbox, every day!
Daniel Rubino is the Editor-in-chief of Windows Central, head reviewer, podcast co-host, and analyst. He has been covering Microsoft since 2007 when this site was called WMExperts (and later Windows Phone Central). His interests include Windows, laptops, next-gen computing, and for some reason, watches. Before all this tech stuff, he worked on a Ph.D. in linguistics, watched people sleep (for medical purposes!), and ran the projectors at movie theaters because it was fun.
Granted, I have to review both at some point, but I am more of a traditionalist so I lean more towards the XPS 15. That's not a knock against the Surface Book I just prefer a 15-inch display when I can. Will my mind change? It just may, so we'll have to see what happens when I try out both. Either way, it's pretty awesome to have to choose between two amazing technological marvels. Everyone wins, here.

A laptop>> tablet. Always.

But what about when a tablet actually can be a real laptop?

I just tested the Surface Book pretty extensively... it's AWESOME! The tablet is like holding air. The keyboard and track pad are AAA+++

1. SB is simply a laptop with an extra tablet functionality. When it's docked, it's basically a full-blown laptop. 2. If you meant SP vs. laptop, it's still apples to oranges. A laptop isn't a tablet and vise versa. A SP doesn't have a hard keyboard dock and a normal laptop cannot be a tablet. It's like saying "truck >> sedan".

I prefer the darker color of the Dell...

But the surface book IS a laptop...

The Surface Book is not a laptop-tablet hybrid but a laptop-clipboard hybrid. The Surface Pro is the tablet-laptop hybrid, because the device full power is in the device itself (tablet). The type-cover is just an accessory. The Surface Book's clipboard although performs as a full PC or tablet when detached, it can work only maximum of 3 hours. 2/3 of the battery is located in the base and much of the graphics processing power is in the base as well.

Guess you didn't understand what a Surface book is. Let me put it in your own language: A laptop + tablet >>>>>>>>>> tablet. Always (duh!).

A 2-in-1 >> Laptop and a tablet So if I don't have to consider the price, it will be surface book on any given day for me

That's how much I have in my Windows 10 gaming rig right now!

And if you look at actual usage it only fills up when BF3 have its memory filling up and crashes the computer error some amd users experience.

XPS for work. SurfaceBook for showing off.

Except unless they screw up the antenna on the 15 inch XPS. The 13 inch is plagued with antenna problems. Mine being one.

My new XPS 13 constantly loses a WiFi signal. Have to restart it about three times a day. Will be returning and pre-ordering a Surface Book.

Not always. My 13" Transformer Book Flip works fine with the antenna.

So the Surfacebook allows us to pretend we're pompous Mac users but get infinitely more productive work done. Got it.

Either one would work for "Work" since you're more than likely (at least the majority of professionals) will be docking the SB or Dell and connecting to an external monitor and using a wireless mouse and keyboard. In that case, either will work, it's just one is lighter and smaller and more portable. IMO, that's the appealing feature of the SB.

Daniel,do you think one day we might possibly see a larger surface book? Posted via the Windows Central App for Android

Well, the Surface got bigger. A 15" tablet just seems like it would be massive though. Posted via my HTC One (M7)

It is, I have the ThinkPad Yoga 15, and it's awesomely huge.

Agreed. Personally I want to have access to swap out ram, pciessd etc, so lean to the xps. I to have an xps13, the wireless module was sealed out and now WiFi is great, never had any issues with my Nov 2014 xps 15 though so I have high hopes for this!!!

Amazing devices. Just wish they made a 15" with number pad. That's why I have Samsung Ativ book 8.

That's my biggest issue, as a Accountant you can't get substantive work accomplished without a 10-key/number pad, I wish they could have squeezed one next to the trackpad or something.

For $10 you can buy an external numpad that you plug in whenever you need one http://www.walmart.com/ip/Gear-Head-19-Key-Numeric-Keypad-KP2200U/10884560

Are you kidding me? I use the number pad randomly througout the day. That keypad would look like trash next to a Dell XPS, plus adds more wires. Maybe if they made a nice bluetooth one that was actually good quality, i would consider it. Dell makes the same XPS in their precision line for business and still didn't find the time to add in a keypad or ethernet port. I don't care if it cost 100, i want a built in keypad inb my 15 inch ultrabook. Is that too much to ask?

Here is a nice one that might suit you. Of course, there are others available at Amazon too. http://www.amazon.com/Satechi-Keypad-iMac-MacBook-Wireless/dp/B00CJKW4WQ If you had a keypad on the ultrabook, you would be compromising the size of the other keys. Same thing with Ethernet - the ultrabook wouldn't be as thin of a design. So yes, I would say it is too much to ask for an ultrabook - keep the $100, it's not the cost that is prohibitive, it's the design.

Key size wouldn't be compromized. Take a look at the Dell Latitude 15.6". It has the best keyboard for typing that I've ever used. So I think if they had to go up to 15.6 inch in order to fit the full keyboard on an ultrabook, that would be perfect. As far as the ethernet goes, they could come out with a new smaller connector that requires a dongle. After all, that's what they've done with the other ports like mini display port, etc. With those two features, it would be the ultimate business ultrabook.

To fit a full keyboard on a 15" (or even a 15.6" as shown with the Latitude) you then have to get rid of the key spacing/chicklet design which would then make typing more cramped versus what they have now. Not only that, the keyboard for typing is then off-center of the screen so either you are typing off to the side or with your head off center - both not good for ergonomics and preventing RSI's. That design might be advantageous for accountants and the like but it seems like a small group to try and accommodate. Also, why reinvent the wheel with a smaller connector and dongle for an Ethernet port? Just get a USB 3 adapter and Ethernet. http://www.amazon.com/Plugable-Gigabit-Ethernet-backwards-compatibility/... Anyways, I don't think what you are looking for will be designed but I hope for your sake, it is. Good luck.

It's not just accountants, it's ANYONE who needs to use Excel for significant work. You can't be very productive in excel without a numbers pad. It would be neat to have one on one of these devices, but unlikely. Or to du as ASUS has done on some of their transformer line of tablets and integrate the numbers pad into the keyboard The numbers would be tied into the letter keys.

Daniel, the only thing I see missing in the XPS 15 is number pad to the right of the keyboard, it's a beauty but I really need those to save hours of work! That alone kind of sets me to a smaller screen that could also be attached to external monitor, keypads, etc... Which then gives higher portability more relevance.

Well, Dell XPS 15 is really the no-brainer. For the price, you get the H-series Intel Core processors instead of the underpowerd ultra low voltage U-series you get in the Surface Book. Furthermore, NVIDIA 960m has 2 GB GDDR5 VRAM compared to just 1 GB GDDR5 on the Book. For the price/performance, the Surface Book is ridiculously overpriced. What's disappointing though is how both of them did not care to put a USB 3.1/Type-C port on their devices. But at least the XPS has Thunderbolt 3.

An issue also for me is no Windows Hello, but I still prefer the XPS 15.

hey Daniel! why don't u create a telegram channel for the website?? i think it's a good way to stay connected to news in real time! thank u.. :)

Sure. Most of the time that WOW of Surface Book is not worth that much in money. And the 15" device is something you can work on without additional screen, 13" is not. For me it is even more critical. Off topic, I have sent you one email like 10 days ago, and as you answer here on comments and email was polite but got no answer, I belive it got into the junk email folder, so I wanted to check out if that was the case (it should be from ivan . icin @ labsii . com)?

Hi Daniel could you please ask ms when Surface book will be launched in Europe thanks

That GTX 960M card option in the XPS itself is a differentiator.

not if people dont buy the surface book because of biased reviews

Surface pro is the King! Just love the looks!! Unfortunately its out of my budget.

I think I'd have to go with Surface Book. Love the new pen and the Surface Book looks like a work of art.

That 1.6 number is just for the tablet portion. The whole laptop is something like 3.4 pounds.

Yup, already fixed. Thanks.

Hello, you have the XPS listed with Win10 Pro. I was only seeing Home version on the Dell site for pre-configured options. Didn't see a place to customise to Pro version. Surface Pro 4 and Surface book do both come with the Pro version. Thanks,

The Dell site has Win10 Pro as an upgrade option to the XPS 15 now.

The Surface Book, only because I'm still wary of Dell's after-sales support on consumer laptops. I know that supposedly they're a 'different company' now, but they have a long, not impressive past of terrible customer service.

I didnt even read the article and I bluntly say: Surface Book is the Shit!

Totally agree. The article forgets two important things: build quality, look and feel. By the way, I never buy a computer weighs 4lbs.

I saw that the Dell has a quad core cpu though instead of the dual core on the Surface. That could be a pretty big deal to some people.

Raw specs don't always tell the whole story; at the end of the day, it's about the daily user experience each machine provides. I know it's heresy around here to say, but I own a high spec HP Envy Phoenix Windows 8 desktop and a Macbook Air, and the Air is the machine I mostly enjoy using. It even runs Windows in Parallels (when I need it).

Surface Book. I'm debating selling my Razer Blade to get it.

I'm so torn, going to get a second degree in chemical engineering and I have to replace my SP3 because its doesn't have a discrete GPU to run the required programs. So its between these two laptops (i7 versions ) and an i7 Surface pro 4. Any other engineers please feel free to chime in with your opinions. Thanks.

I'll only chime in to say that pursuing a *second* degree, in Chemical Engineering is very impressive. Tip of the hat to you sir, and good luck.

Well the SP4 is out of the question since you need a discrete GPU. The fact that you already have a SP3 helps a lot in choosing between the other two: Get the XPS15. If you go for the i7 FHD version with at least 8GB RAM and 256 to 512GB storage you get all the specs you want and better battery life along with a bigger screen in a device that's thinner when that matters: folded up for transport. Also it's a lot cheaper and you already have your SP3 for when you want that tablet and pen functionality in your couch or on public transport.

Unfortunately I'm not keeping both which makes the decision harder. On the Microsoft website it says it has the ability for the SP4 to run AutoCAD which I thought needed a discreet gpu (i7 version only).

I think either device will be good for running Simulink, matlab, whatever it is they have ChemE's using these days (my degree was some years ago now it seems - I made due with a desktop computer & the computer lab). I think the real question is going to come down to how you want to take notes - pencil & paper or actually writing on the device. If you want to go digital notes using the pen I'd go for the Surface Book. Otherwise, save some money and go for the dell.

Thanks for the input. I was leaning towards the surface book for the note taking aspect but I suspect the SP4 will probably be the better option for notes. Matlab and simulink are both on my software list so yes they still are in use. The recommendations I've heard for min. specs are i7 processor, 256GB HD and 8GB of ram.

I applaud you as well on that second degree - Big ups! Well, I will say that the Surface Pro 4 is out of the running immediately because you stated you need discrete graphics. I think it then comes down to price, screen size, and pen support. And consider pen support also includes the ability to effectively use the pen in a comfortable and efficient manner - I don't see a clam shell feeling as comfortable as a hybrid with detachability and complete fold down capabilities. My 2 cents...

Again, I would just also have a really, really solid warranty most importantly with the Dell. I've owned Dell items in the past, and their post sales support was......not good.

I believe that Microsoft did it for first time I am comparing surface book with surface pro....and yet can't make up my mined for two things the surface book as a tablet will last for three hours only and all the the Usb ports at the keyboard and it's less mobile than the surface pro size wise and weight but yet it's more powerfull graphic wise .... Tough comparison...!!!!

Get something with a GTX 980M.

Surface Book for me. I was going to get the Razer Blade, but I'd still need a tablet and this is cheaper than the Blade. The XPS 15 had my eye until now, but the design, descrete GPU, and tablet capabilities of the Surface Book have sold me.

Why on earth compare the Surface Book to the larger Dell XPS 15 and not the newer XPS 13 which has similar screen sizes? Doesn't make sense to me.

Price ranges and dedicated Nvidia GPUs make the comparison more valid, imo.

Well, the height is about same. So that makes in a lot of use cases, that the size IS comparable. http://www.displaywars.com/13,5-inch-3x2-vs-15,6-inch-16x9

But it's much wider. Therefore a bigger laptop.

13.5 in vs 15 in is much much wider

I'm still using my DELL XPS 17 (i7 8GB), and it absolutely rocks, and for that reason I am definitely interested in the new DELL.

Not in the market for either of these but I would get the book for its uniqueness, the Dell is cool but ultimately still just a laptop. The book made jaws drop, thats what you want to rock into 2016!!!

Make jaws drop, seems a strange, almost Appleseque, approach to choosing your tools.

And those are exactly the buyers Microsoft is going for, we need those buyers.

It all depends on why the product "makes jaws drop." If it's because it packs so much functionality and high end specs into a device of it's class then there is nothing wrong with that. That would be a well informed decision. If it's because "rose gold" or "retina" then not so much.

Even truck drivers paint their trucks to look cool and what is more a tool than a truck. Nothing wrong with that. If we didn't care about the looks, we all would be driving cars like Walter White.

Dan I used the Surface Book up at the NYC party event so I'd say comparing the two is Apple's and Oranges... You simply cannot compare the two items. The Surface Book is my personal choice the next purchase round.

I generally agree. But.... Ultimately most people are going to just buy ONE of these. So, if you only had $2K (give or take) to spend on a new device, which gets you what? It's a valid question for that reason. Now, if you have $5K that you can drop or specific needs, the choice is less of a choice, obviously.

While I'm excited to receive my new Surface Pro 4 .. for this comparison, I'd go with Surface Book. I want Windows Hello support in all future devices and I prefer the display flexibility it offers. With Surface Pro, I will primarily use the onscreen keyboard & pen when I'm not docked.

I preordered the Surface Book on Tuesday. It's exactly the type of device I've been wanting; powerful laptop, wirh the ability to use it as a free-form tablet. Plus, Microsofts support team is much better than most other companies I've dealt with. It also helps that I only live a few miles (~8) from a Microsoft Store, so if somethign goes wrong I can just take it in to have it swapped out.

How can people even comment ... Ya'll didn't even handle the device yet and I did... Just Teasing :)

Surface as it supports Windows Hello. Posted via the Windows Central App for Android

Both forgot USB type-C, I never buy any device not being powered via type-C. Appreciate the presence of one or even two legacy A's, because such cables are everywhere, but now the definitive standard is there, I want everything to be future proof!

Correct me if I'm wrong isn't Thunderbolt 3 like Type-C and waaaay more like DisplayPort 1.2, Power/Charging and USB 3.1 Gen2? That is on the XPS 15.

Thunderbolt 3 is USB-C. Or the connector is at least.

Aaaand you're right. thunderbolt including type-C is on the XPS, my bad... more information came out yesterday US daytime. I am more into two-in-ones than you as self stated laptop guy. Also the aspect ratio higher than 1,5:1 makes me pay less attention to a device. I was less alert at the thunderbolt monniker than the type-C monniker. I think both are important to state to have the audience at large understand it's also type-C. As opposed to yesterday, Dell now revealed the 2015 XPS 15 on the web site clearly stating Thunderbolt™ 3 supporting: Power in/charging, which wasn't there yesterday. Because the XPS 15-2015 does have a proprietary power connector I actually neglected to see the charging feature to be both redundantly available, which is great. Still, this leaves me waiting for the next surface book refresh to actually have type-C too. I'll have to play with W-hello on the 950XL first.

Too bad the Surface Book has a custom GPU which may not be benchmarked soon to take a decision on which has better graphics. Other than that I'd choose the XPS 15 since I'm a software engineer/developer and I don't need the Pen or the touch capability, I find the Pen more useful for people working on art, design or 3D animation, 3D video edition, etc.

When that Surface Book was first announced I nearly had an orgasm!

Surface Book. Dell has improved but their build quality and particularly their driver support is still lagging. My SP3 is much more reliable than my work XPS 13 and I bought the SP3 on launch day. Got the XPS 13 3 weeks ago for work and have already had glitches.

Is XPS a personal purchase or supplied by your company? Because, if it came from your company, it likely had an enterprise image and tons of policies and who knows what on it.

Very true. Unfortunately, enterprise IT often has a very heavy handed approach to locking down laptops and workstations. They practically break the device/OS with multiple layers of security software and network authentication layers. They don't have much choice as they have to protect themselves and their company from a few total idiots that fall for any online scam or try to install garbage software on the systems. You can't really compare a company owned device that has been crippled like that with a nice clean personal system.

Both pretty much an overkill on anything you need to do with them. Hence Surface Book wins on sheer awesomeness.

I have the current XPS15 maxed out. I would upgrade to the newest XPS15 interation over the Book because of my development needs (not too heavy for a laptop and that larger display definitely is needed.) But, ignoring Dell's nice larger display size what is me holding back was the mistake with XPS15 lacking any Hello integration options (no biometric login - fingerprint or facial). Why for a modern Windows 10 high end device did they not include one of those options? Sure an upgrade in CPU and GPU and moving form 16GB to 32GB would be nice but not if I am not getting all the possible bells and whistles Windows 10 enables for devices those upgrades are just nice, but not necessary with my current XPS15.

They didn't do it for a few reasons, including they want to do their own camera solution (think of an IR and RGb cameras in an infinity display). Fingerprint is not something they have done before and there are spacing concerns. The good news is they are working on it, but it'll likely be the next release cycle.

So I'd have to wait till into 2016? :(

Of the two I would have to go with the Dell. While the Surface is definitely the sexier of the two, for me the bigger screen is the key. Plus as mentioned, I can get a pretty tricked out Dell and a Surface 3 that more than meets my mobile needs for about the same price.
The big question hanging over all this is what is HP, Acer, and Lenovo have up thier sleeves.

Seriously difficult choice, I myself being a budget minded person would go for dell

"When given an option, take both!" Seriously, though. Screen real estate is key, so the XPS 15 would be my choice. Too bad the only 17" I can get are the Inspirons, I like the look of the XPS models more.

I've let the laptop pc go a long time ago. In my view the tablet pc is the future. I think the surface pro design is still the design to beat. Although the surface book is addictively gorgeous in many ways ít's throwing a pebble in time with ripples to the nostalgic past. But I think the way to the creative future is not the laptop design. Practically yes maybe, but theoretically its time to move on. Unless the surface book is a sneak peak that microsft is still animated to reach the ultimate goal of the (surface) courier device, the ultimate dream;)

I am still torn as I love the single piece of metal used to make the surface book, I had the original macbook and it just feels solid to hold and use, plus the glass trackpad on the macbook is the best, nothing has come close in my usage to date. So I am wondering how the surface book glass trackpad will perform. On the other hand I think laptops should be 15" and the xps looks great and has that awesome screen + 14" form factor. I think the metal may look better than carbon on the xps but I have to see them in person. Considering the price tags, I am holding out to see what reviews say, what lenovo adds and when I see them in person. Truth is I don't see myself really using it as a tablet so that and screen size is what leans me more to xps.

It all depends what you intend to do with the laptop. The XPS 15 has 2GB of VRAM which is better for Lightroom and Photoshop especially if you are going to drive a 4K display. Also, for many games 2GB is the sweet spot so if you plan to do some gaming and your game of choice needs 2GB of VRAM, the XPS wins. Finally, the XPS can have 32gb of RAM. Again, depending on what you are doing -- when I am developing I am using 24gb of RAM when I have everything open including various VMs so for me the XPS wins out. Either will be fine provided it meets your needs.

Full of awesome sauce. LOL
Despite being very different devices, it's a tough one! The decision is more about what the person wants.
Versatility= Surface Book
More conventional laptop with some better specs and better price= XPS 15
Dat Infinity Display OMG!

17 hrs?!
Granted that's in a lab environment but still that's mental! For me it's going to come down to the dGPU performance given the Surface book is a custom chip with xbox team wizardry. However I I had to choose based on price alone, I'd get the maxed out dell and the surface 3 for media consumption and use it as a tablet. That also means when the dell ran out of charge I could use the Surface 3. As I'd probably forget to charge the darn thing since it lasts that long lol.

The xbox team wizadry is just hype, please don't fall for it, it is most probably a cut-down, neutered Nvidia 950M with 1GB VRAM to fit into a thin chassis. The full fat GTX 960M 2GB will murder it.

Surface Book...and so blindly at that!!

Size comparison: http://www.displaywars.com/13,5-inch-3x2-vs-15,6-inch-16x9 Both have about the same height!

I am debating this very question between the 2 laptops. Here's how I see it: XPS 15 Advantages: Screen size: XPS 15 wins, but not by much - my trig suggests the XPS 15's display is less than 0.2" taller than the Surface Book's due to the SB's 3:2 aspect ratio. I think height is more important (most photos are 4:3, and websites scroll down). I don't game or watch movies on my laptop, so the 3:2 aspect ratio actually makes more sense. Performance: Nobody knows for sure how the Surface Book will perform, but it seems highly unlikely to match the quad-core i7 in the Dell. Value: I'd prefer 512GB SSD and 16GB RAM, which means the Dell is $500 cheaper WiFi: 3x3 of the XPS 15 could be great for NAS tranfers over the Surface Book's 2x2 WiFi USB-C: USB 3.1 and support to charge the laptop through USB-C... awesome Surface Book Advantages: Design: I am drawn to the Surface Book in a way like no other Windows laptop. However, unless the pen provides a better photo/video editing experience, I don't think I'd use the Surface Book's pen much. I also doubt I'd use the tablet very often, but I like the idea of it. Windows Hello: I think this is a huge feature, and I'd choose the XPS 15 over the Surface Book if it had this. Passwords suck, especially for a family laptop. Keyboard/trackpad: I expect the Dell to be very good here, but think the Surface Book will be even better. In summary, my heart wants the Surface Book and my mind says the Dell is the way to go. Has anybody done photo/video editing in a Surface/pen manner? Is it a better experience than traditional mouse and keyboard? Anybody have thoughts on Windows Hello?

The Surface Book can also be spec'd with a Core i7, and I suspect it will be quad-core as well. It's also good to mention that it's a "full" CPU and not an m or U variant. SO my guess is tht performance wise the two will probably be similar when fully spec'd.

Do you have a source that says the Surface Book i7's aren't U processor variant? Great news if true.

I'll need to dig it up, but I beleive The Verge mentioend this from their interview with Panos Panay. Also, I haven't seen anyone metion it as using an i7 U. Though it's possible Microsoft hasn't quite revealed this detail yet.

Nope, Surface Pro 4 comes with only i7 U version, it is impossible to fit a Full Fat 45Watt Intel i5/i7 H processor in Surface pro thin chassis, the 45watt Intel H part murders any Intel U part but at a power and size premium.

But we're not talking Surface Pro 4, were talking about the Surface Book.

Even Surface Book comes with only i7U 15 Watt processor whereas XPS 15 uses Full Fat 45 Watts Intel Core i7-6700HQ (2.6-3.5 GHz quad-core) which is much more powerful. I don't know how people are still getting so confused, one is 15.6 inch powerhouse laptop and the other is a 13.5 inch 2 in 1 for duel use.

Exact sentiment i posted in another thread, Heart wants Book and Head says XPS - im listening to both and getting both - Book for gf. I will get the Book 2 for myself whenever that is out as im sure it will iron out any issues version 1 will have (if any)

The pen is what really sold me on the Surface Pro 3 in the first place. It's useful in OneNote and the like, but there is NO substitute for drawing on or otherwise *directly* manipulating an image on the screen. The new pen and 16GB RAM are the biggest reasons I'd consider upgrading to an SP4. I've done a little photo editing (not too much, mostly using Paint.net or Corel PhotoPaint), but a fair amount of image creation using Inkscape for vector work, Sketchbook Pro or Krita for bitmaps, and CorelDraw for either one, especially if there's much type involved - CorelDraw is great for everything!) I do product concept and design work, and I'm no artist, but great digital tools let me fake it pretty well. It's amazing how well you can draw when you can undo everything - I still hire ID guys for refinement and renderings, but I can now do ideation sketches that aren't embarassing. This was way easier with the SP3 than using a Wacom tablet on a 27" display, mostly because of theat ability to put the pencil/marker/brush right where you want it with the pen - it's just much more natural. I think this technology may really increase the importance of visual communication by making it easier to produce good (or at least decent) images - this was a couple of hours work for me a few months back - it's actually built as internal and external layers, so I can adjust transparency to provide a true ghosted view rather than the one below showing the internals layered over the top of the enclosure.) This is just a sketch done using Sketchbook Pro, not CAD - as I said, I'm no artist, but great digital tools make me passable with a bit of determination - the SP3 has taken what I can produce for my clients to a new level.

Am I correct that the Surface Book keyboard is like the Surface Pro 3 in that it is missing a right side CTRL key? That is almost a showstopper for me alone.

Yet another article on the Surface Book that does not explain what the Surface Connect port is. You guys just are not getting it done.

The Surface Book blew me away so if I was choosing between these two I would probably go with the Surface Book. It's stunning, has the better hardware, and to me is more flexible than the XPS. That being said the more I think about this I think I may go for the SP4. While I do need processing power I don't think a dedicated gpu is important to me (if I'm being honest with myself) and I like the mobility of the SP4 (as a tablet) way better than the mobility from the clipboard in the SB (ports and battery wise).

I'm with you. If I had the money I'd get both. I'd like the Surface Book as the family laptop, and the SP4 as my personal device.

As my main laptop neither, as I wont go below 17" display size; and as for portable secondary device I would go with Surface Pro 4. IMO if you are in the price category of either of these maxed out, you might as well go full out and get an Alienware 17 laptop and a mid-spec SP4.

It'll definitely be more than $2,150 for its max model. The 512 with 16 is at least $2,350 on their website right now. I configured one that was comparable to the top end Surface Book in price earlier today before the page was taken down. You're getting more raw performance for the price, but losing on the overall form factor and design (which is hard to do, since that XPS 15 is beautiful for a traditional laptop). I really hate this text editor... why doesn't it work right with Edge.

I would go for the SB because screen real estate is key. Let me explain. Screen real estate when I'm traveling needs to be smaller. I don't want to carry around a billboard. I want a smaller footprint when going through TSA screening and the like. I do trivial work when away from my desk. Once I get to where I'm going, I can always plug in to a bigger screen when I really need it. And when I need it, 15" is not nearly enough. I need 24" at a minimum.

My thoughts exactly. For me and I'd assume most people, your not going to spending several hours on a laptop doing real work. It's just not as productive. For me, I'd be plugging into a large monitor(s) and utilyzing a wireless mouse and keyboard. I want the mobility. Infact I think I might actually prefer the SP4 over all of these simply because it's a smaller form factor (I have the Surface 3 currently and love it- it's actually the perfect size for a tablet.) Also the S3 and SP4 are considered tablets by TSA and therefore has less flight restrictions than a standard laptop.

Ive made up my mind.... Through my company im getting the XPS15 + 3x 24inch tiny bezel monitors, TB15 dock when its out next year, all on lease through Dell finance for 24 months, so every 2 years they take it back and replace with the latest model. I love the Book so im buying that for the GF, if she doesnt use it much :D then I will :D Will they add infinity display to the 17inch Dell?

A good compare is also the ASUS UX501 #microsoftstore

I think you are comparing two uncomparable devices. It is like comparing mobile to desktop or ipad with iphone. Do you want plain old big, heavy notebook? Buy dell or anyone else. Do you want light convertible tablet ... buy e.g. surfaace pro or book or some other device.

Big, heavy?? XPS 15 is thinner than Surface Book and weighs only 1.8KG for 1080P model.

I chose my Dell Precision M3800 (the business version of XPS 15) over the Surface Pro 3 and every other laptop. And I'd still choose the Precision (XPS) over Surface Book. I've owned convertibles/hybrids before (Asus Transformer, Surface, etc) but, for work, they can't beat a slim, light and powerful 15" laptop.

Bro; I'll have to go with the SPB.... Not the maxed specs, the one just before that which is about $2100. The following are what tips SPB for me. I can use the SPB like a Tablet, It has Front and Rear cameras, The pad has finger print scanner, It has pen included, its different looking from typical laptops with its weird good looking hinge that you can flip the tablet either ways, by George, it is sexy. Please don't get me wrong, That Dell is made for human race, but I will go with the SPB.

Just played with a Surface Book at a Microsoft Store. I have to say it is one of the sexist pieces of tech I have ever seen or touched. Really nothing not to love about it if you need/want a laptop. I'm still torn between the SP4 though.

I'm the guy that only uses 17 or 18 inch laptops. I found 15 and lower to be cramped.
A 13 inch tablet however. Makes me think a lot.
I love all the choices we have nowadays. Microsoft did good by forcing oems to try and innovate.

Ordered the $2,700 Surface Book. I want power, it's that simple. I also want the smaller screen as crazy as that sounds. When working on a plane, which I frequently do, I found a 15 inch screen just a tad too big. On the go, I mostly do standard office stuff like answering emails or maybe running some light analytics or work on some minor code changes anyway. The heavy stuff happens when the Book is hooked up at the office with large screen, mouse and keyboard anyway. And being able to pop out the screen to take it to a meeting to scribble down my notes is just the icing on the cake. Oh, did I mention that it looks better than anything else out there?
I used the SP3 as my main driver for over a year, at work and at home. My employer (one of the largest PC manufacturers) doesn't really like the fact that I'm not using their stuff, but I simply told them they can either have me use their stuff or stay super productive. Yeah, I'm a rebel like that and even get away with it sometimes :)

Buying a 1st Gen product for $2700, that takes serious cojones!

Well, $2700 is not much for Enterprise purchases, they are ready to spend even $4k-5k on Laptop Workstations.

It is first Gen, but it's really not. Microsoft knows how to make keyboards and the rest of the device combines a lot of learning and tech from the Surface line. I'm sure it will do fine.

Surface Book all day. The Surface Book looks and feels more premium, will probably last longer, and will probably have less issues compared to the XPS 15 (or any Dell product for that matter).

Dell much better and cheap.

"Better" and "Cheap" usually don't go together.

comparing the 258 i7 versions of each and the del is $450 cheap...
Is the surface book worth that much more?
what for i'm getting over the dell compared to what i'm losing with the dell... I'd say it's worth about $300 more.
so essentially I'm just paying a $150 premium to get the surface book over the dell.
that that bad actually. preordered.

You are forgetting one important thing, the i7 used on both these devices are completely different. Surface Book uses an ultrabook suitable intel i7 U part whereas XPS 15 uses full fat intel i7 H 45 Watt part.

There's no pen, how hard is it just for OEM to include pen for comparison with surface book. OEM can develop some kind of note application that can be PDF'ed that works exclusively with a pen and also in OneNote.

HP Envy will be a close run, despite not being detachable. My heart tells me Surface Book, because it's so damn unique, but that Dell looks lovely.

I desperately want the Surface Book. It's way more versatile. Mobility is key,and to me 13.5" screen is big enough, if you want to go bigger just plug it into an external montior. Any real work of more than an hour is much better off with a wireless keyboard, mouse, and and external monitor. The tablet feature IMO is a big deal. So I don't think the decision is close IMO. I'd take the Surface Pro 4 or the Surface over the Dell.

I liked these HP Envy 13 Dell XPS 13 Dell Venue 10 Pro 5000 SurfaceBook

Dont go for Dell! I had a really bad experience. My $2500 Dell XPS 2710 was three years old and just out of warrenty. Its motherboard died. I sent it off to Dell for repair. However their answer was that they do not have the motherboard anymore so they cannot do any thing about it. For a top of line product I would expect a company to have parts like motherboard in stock for more that 3 years. It is the last time I will go near a Dell product.

This is a very odd time for WIndows users. Suddenly a smorgasboard of best-in-class options. For me, it's going to come down to the reviews of the Surface Book in graphics tablet mode (make sure that's a chunk of the review, not just a passing line! This is important for those thinking about one in a professional context!). If that can seriously compete with Wacom standalones (tilt aside - it's not something I think's that useful outside of quite niche painterly uses), then it'll win for me. I don't really care about the option of having a tablet - the option of having a proper graphics tablet however, hacking down my kit footprint, would be a joy.

As a developer/coder I'm more concerned about the keyboard, and I'heard it was a weakpoint of XPS13 though it's not really weak.

None of these interests me, I never like laptop/tablets though there's a macbook air and a sp pro 3 flying around in my house. Nothing can beat a real PC, so if I leave the house, then I should be free, a lumia is enough

As with the 950.. Monthly payments would be great. Id pay monthly for this. Surface Book of course. Had no idea it detaches. Its basically a super Surface... Lmao. Awesome.Sauce!

I was thinking about going for Surface Book till now but XPS 15 refresh has completely changed my decision, First of all i get a big 15.6 display in an awesome 14inch laptop chassis, less than 2KG weight and much more powerful components compared to Surface book's Ultrabook parts: 1. CPU Differences: The Intel i7 H 45 Watt part used in Dell XPS is a much more powerful than the Surface book's intel i7 U 15 watt part. 2. GPU Difference: XPS 15 gets a powerful Nvidia GTX 960M with 2GB VRAM compared to cut-down, neutred Surface Book custom GPU which is most probably a cut-down Nvidia 950M with 1GB VRAM. Then the most important thing is price, XPS 15 ($1000-2150) costs much less than Surface Book ($1500-2700) and at the same time uses much more expensive Intel and Nvidia parts. People have option of getting a XPS15 with 1080P matte display or 4K Glossy touch, 1TB basic HD or 1TB SSD, 32GB ram and bigger battery.

Anyone know if the trackpad on the newer XPS 13 has improved? I am very picky with how responsive a trackpad is on a laptop since I'm used to the trackpads that are on apple's laptops.

If one/review opinion is sufficient: http://www.wsj.com/articles/review-dell-xps-15-fixes-the-worst-thing-abo...

I'm a long time Dell fan and I don't see the surface book changing that. I'd rather get the XPS 12 for my 2-in-1 capabilities.

That's what's tempting me at the moment!

Boy this is a really really really tough choice..Wew..

The Surface Book when removed from its base is not a tabelt. MS call it a clipboard., because the clipboard does not have the full power of the tablet. You can only remove it fom the base maximum of 3 hours. The bigger part of the battery is located in the base. Only a third of the batter is in the clipboard. Windows Central should stop calling it a laptop-tablet but a laptop-clipboard hybrid.

I have XPS 13 and it's a great laptop. But Surface Book is gorgeous. I think I am going to get one, if only the 'entry level' one.

hey Daniel! why don't u create a telegram channel for the website?? i think it's a good way to stay connected to news in real time! thank u.. :)

I am still in the process of making this decision myself. The biggest knock against the Surface Book besides the price for me is the screen size.

They are both premium devices and tbh I'd be knocked out with either, I do lean more towards the notebook as its really new, however the good news is that were going to have some hard choices in the coming months on which windows device to choose in all price bands.
I'm looking forward to some hard decisions on my next windows tech purchase. Honestly that's a good place to be for users and Ms, I'm really excited about my next tech purchase.

I need to know whether the (type cover) keyboard on SP4 or SB1 is Bluetooth enabled?.
Can you continue typing and using the keyboard when it is NOT ATTACHED TO SP4 or SB1?.
Thanks for your answer :)

Cheap plastic vs magnesium Ill stick with the surface book thanks.

What?? XPS 15 is Aluminium and Carbon Fibre not cheap plastic, preferences and fanboyism is fine but no need of spouting lies on such a website where you will be called out within hours.

It's all going to boil down to preference. I want a surface book because I want a laptop that I can draw on.

I can get a top end XPS and a separate tablet for the same price as a top end Surface book, and I'll have a choice of OS' in the tablet to boot. Thanks for coming out.

It's not an easy decision to make. But I think I'd get the Surface Book for the Pen / Tablet / traditional(?) SSD / Windows Hello / 1080P cameras / high contrast ratio. Up until two years ago, all my machines ran fine on 4GB of RAM with windows 8. 8GB of RAM on this laptop will be more than enough for it's useful lifespan / use case. The Dell's physical size for the screen size is the most alluring to me, as is Thunderbolt if I had something to plug into. And Pricing, the memory and disk size (16GB Memory and 512GB SSD) for the Dell plus the upgraded 4K display for $2199 vs the 256gb/ i5 / 8GB dGPU option at $1899 for the Surface Book. Before I spend a penny though, I'll wait for Daniel and team to review both units and compare.

Yet another laptop, how boring, unless you must have the extra 2 inches.

Option C wait for next year to replace my Nokia 1020 with the surface phone and get that surface book 15" and wireless charging

I'm not sure a 15" Surface Book makes much sense - a 15" tablet is entering severly unergonomic territory.

Just like to see a picture of both screens, textsize comparison. If this size difference is minor then I prefer the Surface Book.

http://www.displaywars.com/13,5-inch-3x2-vs-15,6-inch-16x9 The difference will be minor. I am curious about the quality of the 2 displays though (colors, brightness, contrast). Microsoft lists a higher contrast ratio, but it seems like nobody uses the same metric to measure them.

It would be a tough call if we were going exclusively based on specs and capabilities. There are trade-offs with each. I'd likely go with the Microsoft Surface Book. Why? I like the innovation that went into it. No better way to support their innovation than to buy their stuff. Also, while I would be in the market for one, it wouldn't be my primary gaming or work device. It would be my purely mobile device so I don't need the extra inches on the screen. I already work well enough with the Surface Pro 3, so the Book's extra size would actually be a slight improvement if I did care about it.

Compare between these two pieces, which one has better screen color reproduction? That's my only concern right now...

The Dell XPS 15 4k display is one of the most accurate displays on the market: "Industry-leading color: XPS 15 is the only laptop with 100% minimum Adobe RGB, so you get a true representation of Adobe color that's rich, vivid and bold. And with the Dell PremierColor application, webpages, videos and images are automatically adjusted into Adobe RGB format for the most accurate color, every time. " Don't know have much idea about Surface Book display but from Surface pro histrory, we can say that Microsoft will put in a accurate display in Surface Book too, just wait for the Anandtech review.

I'm torn. I use a 13" VAIO laptop all day at office and night at home connected to Dell 27" monitors - so its my laptop/desktop. It was top of the line when released but is old and been looking for next great thing with lots of power. I also had an iPad for years and got rid of it as it couldn't run the latest iOS and the user experience had gotten slower than molasses as newer apps barely ran. One thing I keep saying to myself I want to take notes on a digital device - never did on iPad but was really interested in Surface 3 Pro when I saw it. Problem was it seemed underpowered i figured i wait. Saw XPS 13 and said that was awesome but would like 15" model. Now seems as my answers are here - however not sure how to pick. Does anyone out there use a Surface (or other device) for real note taking? I literally go through legal pads taking notes and then end up with a huge pile of sheets of non searchable documents. If i knew i could really utilize the stylist and take notes like i do on paper then i would defiantly lean to Surface models.

I think the two devices are quite different. Screen size: 13.5" vs 15". Surface Book with pen support and XPS without. Surface Book keyboard is detachable while XPS does not. They target different user groups.

No Windows Hello on the Dell? Terrible for a flagship. Jesus.

I am just laughing as I read more and more the comments. We have completely different in performance and uses. XPS 15 is a full blown quad core i6700hq CPU with 16-32gb ram and a dedicated nvidia 960m with 2gb and a super display crammed in a 14" body ( that makes is super. If it was not the size I would prefer the cheaper ASUS UX501 or G501 that is much cheaper). Surfacebook is a dualcore i7u with a crippled nvidia gpu. if it was a quad core HQ cpu and a more decent nvidia gpu I would preffered it as a need small chassis for everyday travel from home to work and airplane. Even Vaio Canvas Z is faster with the dedicated hasswell quad core i7. I am using 3d engines and 3d apps likw max so it is very important both GPU and CPU performance. At www.digitalartsonline.co.uk claims that: "We do know that there will be a choice of two CPU options: a 2.6GHz Intel Core i7-6600U or 2.4GHz Intel Core i5-6300U – both with Intel HD graphics 520. Nvidia's graphics chip in the keyboard is a custom chip with 1GB of graphics RAM that's been created just for the Surface Book." "The new GPU is a Maxwell based GPU with GDDR5 memory," an Nvidia spokesperson tells us. "It was designed to deliver the best performance in ultra-thin form factors such as the Surface Book keyboard dock. Given its unique implementation and design in the keyboard module, it cannot be compared to a traditional 900M series GPU." http://www.digitalartsonline.co.uk/news/creative-hardware/microsoft-surf... At mobiletechreview.com they have a video that shows that it has an U cpu….. Hoped that surface book would have a quad core cpu but after that hands on is shown in video that is a U dual core cpu…. Go to their page bellow and and pause the video at 5.57" http://www.mobiletechreview.com/ubbthreads/showflat.php?Board=news&Numbe...

Well, if the Tim Allen Solution was the end all and be all of the discussion, then of course the Dell would take it. When it comes to how deftly the solution can adapt to different needs, the Surface Book takes it. I remember Dan saying in some video that he didn't use the pen so much on his Surface Pro 3 so almost all of the advantages of getting the Surface Book are lost on him. He isn't the only one in that boat. It's a tough choice only for those who don't understand their needs or want to have bragging rights over specs. It's probably cut and dry for a lot of people.

Surfacebook is a dream machine for many people but not for those that require more power like quad core and serious graphics performance. I am unhappy that It lucks those features. There are many that need a super powerful machine in a small package. They should have one version even if it was +$1000 to the final price.

Any closer to a review of the XPS 15?

Wrong comparision really, as others have pointed out. One machine is a 13" dual core hybrid whilst the other is a 15" quad core laptop...now if the Surfacebook came with a quad core and a 15" screen I'd buy today...as it stand's, if I bought the current Surfacebook I'd still need to fork out for a laptop :(