Microsoft talks performance impact of Meltdown and Spectre patches on your PC
Microsoft has provided more details on how much it expects the Spectre and Meltdown patches to affect your PC's performance.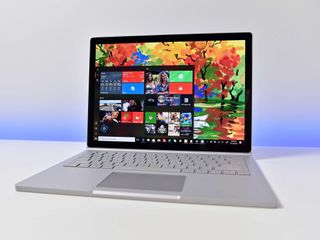 (Image credit: Windows Central)
We're nearly a week out from the disclosure of Spectre and Meltdown, two major processor exploits that, between them, were revealed to impact nearly all modern processors. Microsoft and other companies have been quick to issue patches to address the exploits on their systems, but one of the major concerns that still remains is, due to how they work, how much those patches might affect performance. In a new blog post (opens in new tab), Microsoft's Windows and Devices chief, Terry Myerson, has offered a preliminary take on what we can expect to see.
In short, if you're using a PC running Windows 10 on newer CPUs (Skylake, Kabylake, and newer), you likely won't notice much of a slowdown. Where the impact will be most felt is on Windows 8 and 7 machines on older CPUs and with Windows Server. Myerson explains:
With Windows 10 on newer silicon (2016-era PCs with Skylake, Kabylake or newer CPU), benchmarks show single-digit slowdowns, but we don't expect most users to notice a change because these percentages are reflected in milliseconds.
With Windows 10 on older silicon (2015-era PCs with Haswell or older CPU), some benchmarks show more significant slowdowns, and we expect that some users will notice a decrease in system performance.
With Windows 8 and Windows 7 on older silicon (2015-era PCs with Haswell or older CPU), we expect most users to notice a decrease in system performance.
Windows Server on any silicon, especially in any IO-intensive application, shows a more significant performance impact when you enable the mitigations to isolate untrusted code within a Windows Server instance. This is why you want to be careful to evaluate the risk of untrusted code for each Windows Server instance, and balance the security versus performance tradeoff for your environment.
Most companies have already issued some form of a fix for the issues, and Microsoft says it has patched 41 of the 45 Windows editions that it currently supports, with patches for the remaining editions to be released soon. That said, the process hasn't been without issues. Microsoft opted to pause the patch rollout for some older AMD systems after reports flooded in that the patch was making some Athlon-based PCs unbootable.
Going forward, Microsoft says it plans to perform benchmarks and publish them when available "in the weeks ahead." We should see a more granular look at exact performance impacts once all patches are out and comprehensive benchmarks are available. For now, you can read up further on the particulars of the exploits in Myerson's full blog post (opens in new tab).
How to check if your PC is protected from the Meltdown and Spectre exploits
Dan Thorp-Lancaster is the Editor in Chief for Windows Central. He began working with Windows Central as a news writer in 2014 and is obsessed with tech of all sorts. You can follow Dan on Twitter @DthorpL and Instagram @heyitsdtl. Got a hot tip? Send it to daniel.thorp-lancaster@futurenet.com.
It is almost as though all that backend work they did on W10 was for a reason and meant something, even when all the user were complaining about nothing changing in Windows anymore.

Never heard anyone complain about such thing.

Insiders were literally complaining about it for the longest time.

people + Windows = Complain a lot by default. even if its ant sized.

Someone benchmarked the difference Intel got up to 19% 5/10fps less gaming and up to 35% in database server scenarios, amd suffered but not near as much

Which OS/processor combination are you referring to?

Important point, because Ryzen CPUs should show no slow down according to AMD. What we need is a way to remove this 'patch' without W10 trying to re download it. Many systems are single user boxes and so are not going to be at risk from this at all, but the patch affects everyone. My Intel boxes are going to be a problem when I update them, especially my slower Atom devices.

Surface pro 3 slowing down

Windows Server customers, running either on-premises or in the cloud, also need to evaluate whether to apply additional security mitigations within each of their Windows Server VM guest or physical instances. These mitigations are needed when you are running untrusted code within your Windows Server instances (for example, you allow one of your customers to upload a binary or code snippet that you then run within your Windows Server instance) and you want to isolate the application binary or code to ensure it can't access memory within the Windows Server instance that it should not have access to. You do not need to apply these mitigations to isolate your Windows Server VMs from other VMs on a virtualized server, as they are instead only needed to isolate untrusted code running within a specific Windows Server instance.

I was wondering about the impact for HyperV, checked out the full Terry's blog, this is the important stuff for enterprise admin that the post above omitted.

This certainly craps on the purchase of any existing silicon. Intel must love this news (not).

Public Relations advice to Microsoft: I would always mention that this is an Intel/AMD CPU problem and that Microsoft is helping protecting its customers by providing a temporary work around to problem. In other words, its not Microsoft's fault but they are kind enough to help thier customers stay secure from someone elses mistake.

They aren't pressing that point because it isn't really an AMD issue much. Mainly because older AMD CPUs are being replaced fast by Ryzen by anyone concerned with performance anyway, and Ryzen is only impacted by one form of Spectre which can be corrected by software with negligible performance impact and is so hard to exploit that it is very unlikely to be an issue anyway. If Intel try to press that button they'll only look worse.

Unfortunately the exploit remains for Spectre even with the patch installed. Hardware change is the only foolproof solution......

Yep Spectre is very difficult to sort out, this will be with us for years on older hardware and exploits will get more sophisticated, as much as I'm loving all the latest CES 2018 hardware goodies, common sense prevails and will hold off. Maybe this is the jump the world needs to get onboard with the always-on chips in the pipeline.

I will be not be purchasing any new devices this year until all this crap is sorted out.

My Surface Pro 3 is realy slowing down. And the fan has ramped up a lot. Being a engineer I have some skills with my computer but I realy hope some one has a reply telling me it is not this securety patching, but something fixable.

I'm running an Intel 4820k on X79 motherboard, and haven't noticed any significant performance drop. It's unlikely Gigabyte will update the BIOS nor Intel will update the chip

Yeah I'm running 8 year old everything with a first gen i7 and a gtx 1070. No noticeable performance prblems yet

I'm running a first-gen Lynnfield i5-750 with Windows 10 at home. It takes forever to run the initial Windows Defender scan on startup but does just fine with Office 365 once things settle down. I shudder to think how slow that thing is going to be now. I was going to wait for the 10nm Ice Lake chips to come out before upgrading, but it looks like between this and the Ice Lake delay to mid/late 2019 I'll have to get something different very soon.
Windows Central Newsletter
Get the best of Windows Central in in your inbox, every day!
Thank you for signing up to Windows Central. You will receive a verification email shortly.
There was a problem. Please refresh the page and try again.