Microsoft: 'There are no changes being made' to Xbox Live Gold right now
Nothing big is changing, at least for now.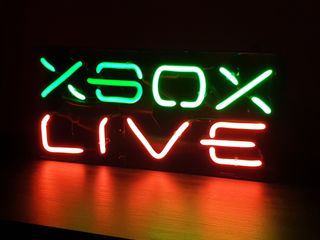 (Image credit: Windows Central)
What you need to know
Many have been speculating that Xbox Live Gold would soon be removed.
This would allow players on Xbox One to use multiplayer without paying a subscription fee.
Microsoft has told us nothing is changing for now.
Over the past few weeks, speculation has intensified that Xbox Live Gold, the paid subscription required for playing games online on Xbox One, would be going away in some capacity. This speculation further ramped up when people noticed some changes to the legal terminology in Microsoft's Services Agreement. Mentions of "Xbox Live" were changed to "Xbox Online Service."
Further excarberating matters, the multiplayer in Halo Infinite has been revealed as completely free-to-play, as we previously reported. Unfortunately, it appears that nothing is going to be changing on that front, at least in the immediate future. We reached out to Microsoft for comment on some of the rumors and speculation around Xbox Live Gold, and a Microsoft spokesperson offered us this statement.
Xbox Live Gold is bundled in with Xbox Game Pass Ultimate, a tier that also includes Xbox Game Pass for PC (Beta) and will soon include Xbox cloud gaming starting on September 15.
Right now, anyone playing Xbox titles like Sea of Thieves or Grounded on PC don't have to pay a subscription fee to access online multiplayer. We'll have to wait and see when or if this inequality is addressed moving forward.
Additionally, just because Xbox Live Gold isn't going away right now doesn't mean it won't face the chop at some point in the future, especially if Xbox Game Pass subscriptions reach a critical mass. We'll just have to hang tight.
Xbox Series X/S
Main
What is the Xbox Series X release date?
How much does Xbox Series X cost?
Why you can't preorder Xbox Series X yet
Windows Central Newsletter
Get the best of Windows Central in in your inbox, every day!
Samuel Tolbert is a freelance writer covering gaming news, previews, reviews, interviews and different aspects of the gaming industry, specifically focusing on Xbox and PC gaming on Windows Central. You can find him on Twitter @SamuelTolbert.
In other words don't hold your breath. Game Pass is at 10 million but a good number of these likely took advantage of the $1 deal or did what I did and convert all remaining Gold into Ultimate for $1. I literally got 3 years of Ultimate for that $1.
Face the facts that Xbox Live Gold probably has 20-25 million paying subscribers at $60 a year, that makes far more than Game Pass does. Microsoft made Halo Infinite Free 2 Play, but in reality this is probably just to drive Gold Subscriptions up front and heavily monetize the back end with Battle Passes, Skins and Armor, Emotes and Dances.

Not sure if you know, Gold is included in Gamepass Ultimate. In the UK Live Gold on its own is £6.99 a month. Ultimate is £10.99. Literally all my friends moved over to 10.99 as your getting Gold inuded with PC and Xbox Gamepass together. Paying for Gold on its own just isn't worth it. I've been paying 10.99 since it launched. They had deals for Gamepass in the UK. But none was 1 year. We had 1 month introductory. 3 months was available briefly. That was it.

Not everyone wants Game Pass though. People just playing Madden, Call Of Duty, Fortnite, FIFA...they have no use for it. $60 a year is a good deal, forced to pay more to include Game Pass is pointless for many people. Don't you see how anti-consumer that is?

Probably not. I've known this guy for years now, and he never ever criticised MS... :)

Actually it's likely the number of monthly subscribers at full price are much higher than most people think. For example, despite the cheap upgrade from Gold for 3 years, only one out of five people I told took advantage of that... the rest are paying full price for ultimate every month.

Saving the announcement for there August show then. This be one of those worst kept secrets. It will be announced soon enough.

I have wondered about this coverage. If they kill gold then what exactly would drive those people to Gamepass? I mean if online is suddenly free and you aren't getting free games then why pay unless you want Gamepass?

They just can't keep it like that. They can't possibly leave the situation as it is and just pretend like everything is fine...
They need to announce this soon. Probably for their next event.

Still doesn't explain why they chopped 12-month XBL subs. Until they explain that, nothing has changed here.

Now things are making more sense. Basically they are forcing you to get gamepass if you want a year of gold. If not, then you get 1 or 3 month timecard like World Of Warcraft does.

The key words in that response are: "Right Now". MS does not like to spoil it's surprises, so they won't confirm any change until their Xbox Series X Launch Event. Converting all Xbox Live Gold accounts to XB Game Pass Basic (and making XBLive FREE to all Xbox owners) would result in a massive uptick in game sales as MS has found that when users get Game Pass, they purchase MORE games, not less, and with a huge number of people on Game Pass, it is incentive for the rest of the community to join up so they too can play those games with their friends on XB Live. It's a win-win for Microsoft if they do this. There will be no drop in $$$ (they already HAVE the XBLGold $$$) and massively increase their reach.
They WILL make sure that there are several tiers of Game Pass, with the basic giving you SOME xCloud (not the final name BTW) access, and a Premier tier giving you full XBL, GP, xCloud, AND PC access. It would also be a knife in the side to Sony, who cannot afford to do anything like this.
Windows Central Newsletter
Thank you for signing up to Windows Central. You will receive a verification email shortly.
There was a problem. Please refresh the page and try again.