Microsoft uses virtual reality to help inspire kids with autism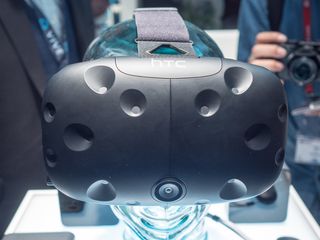 Microsoft UK recently hosted a workshop that used virtual reality to help kids with autism prepare to enter work environments. The company invited 22 kids between the ages of seven and 19 to a workshop where they were able to try their hands at programming and immerse themselves in virtual reality, including with the HTC Vive and cardboard VISR headsets with Windows 10 Mobile phones.
From Microsoft UK (opens in new tab):
Members of the group were also able to upload drawings that they had created into their virtual worlds. Microsoft UK worked with Dennis Publishing and autism charity CASPA to put on the event.
Microsoft hopes that the event will inspire children affected by autism to learn about computing, while educating the public about the potential of more diverse workplaces across the UK.
That's really cool. I've got Asperger's myself, so it's great to hear about stuff like this. (Inb4 "You've got a Mario-related username and you're autistic so I'm going to make fun of autism because the Internet is mean.")

Inspire them with windows mobile...

Does it mean we will see VR support on windows phone? Or HTC vive support on Xbox Scorpio?

As the father of a son with autism this is actually really cool on Microsoft's part

microsoft store is years behind in terms of vr apps on store. there is almost nothing , but few chargeable apps for videos with few features, and few games. they should step up the game for VR on w10 mobile(UWP) by now or this will be another drawback , as its the future. i booked a VR box online , lets see how good the support is.

Sorry but if the developers refuse to allow apps for Windows 10 mobile (even when Microsoft offer huge monetary sums, or offer to personally develop it for them) that's not the fault of Microsoft. There's only so much Microsoft can do.
Windows Central Newsletter
Thank you for signing up to Windows Central. You will receive a verification email shortly.
There was a problem. Please refresh the page and try again.