Microsoft will shut down 'Modern' Skype Windows client on July 7 in favor of desktop version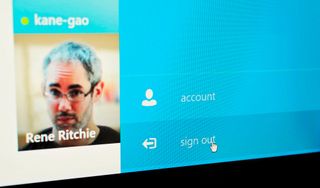 Microsoft is making a big change to its Skype strategy on the Windows platform. On July 7, the current "Modern" version of Skype that was first released for Windows 8, and later became the default messaging app for Windows 8.1, will no longer be available. Instead, users of that version will be redirected to the current desktop Windows Skype client.
Why did Microsoft make this pretty significant change? In a blog post, the company stated:
There is one exception to this change. Windows RT device owners, such as the Surface RT and Surface 2 tablets, will not see the "Modern" Skype client shut down, and will still be able to use it. Windows 8 and 8.1 owners will be redirected to download the current desktop Skype client starting July 7. That version got revamped on October 2014 with a design that has some elements of the Modern client.
Microsoft also commented on the status of Skype for Windows 10, hinting strongly that the new Messaging client won't be ready for when the OS officially launches on July 29:
Source: Microsoft
"Mobile first, cloud first." Yeah right. Twenty different versions of the same damn program. Universal my ass. I'm getting really fed up.

This might be the last straw for me. I'm going to watch Skype make tablet apps for iPad and Android and be told that I should use a desktop app instead? This company Skype has never even attempted to integrate with Microsoft or Windows at all. If Microsoft can't even get it's own divisions to produce modern apps, how are they expecting developers to take them seriously. The Office modern apps never even came to be on Windows 8. Skype is now saying they won't have a modern app anymore. Could Microsoft make it any clearer that tablet users need to get an iPad and forget about Windows already.

I agree! This is ridiculous.

Skype is made by Microsoft......

right, but which "Microsoft"? there are so many...

Apple and Android will still get these apps. Windows will be newand different, all is the same on all devices = windows 10.

Who cares what it is coded in? The important points surely are 1) that it is available via the Windows Store and across device types, 2) it works for touch devices, and 3) we don't lose out on features.
If they can tick those boxes then what's not to like?
Somehow I doubt they'll hit point one (the article doesn't say). If they don't then it's a MAJOR FAIL.

It works and it works well are two very different things. Technically you could use Windows XP on a tablet too.

Sure, I don't care as long as your suggested three items are ticked. What bothers me is the constant change of direction and sometimes confusing coexisting of those two applications. I just can't teach my mother how to use Skype because of soooo many variables. She wouldjust use Facetime (as its integrated in that case, something we're still waiting to happen in Skype's case...)

Yup. That is why I like Apple more than MS.

Then why are you here? The Apple sites are calling. Run there. Nothing Apple is doing is even remotely exciting in my opinion, except ripping off Microsoft and others.

This is also true. Android seems alluring but Google's privacy history and business roadmap is scaring me more everyday.

Google Photos is one of the most scary moves from Google in the last years, I read an article pretty interesting about how Google is making automatic gifs with your pictures without your permission and who knows who or what are they using these gifs for.

Google+ Photos has always done that. Won't Microsoft be making auto-albums without your permission, among other things? You do know that Microsoft is kind of a mini-Google wannabe with thier web properties, do you (Bing Search, Maps, Cortana, etc.)? They are both equally trustworthy. Don't fall for one just becasue they made some dumb adds with a cute catch phrase.

The main difference is that with Microsoft (and Apple) their product are the software and devices, and they "only" want your money. With Google you (and your data) are the product that gets sold. Saying that I wouldn't trust either very far with anything sensitive... And yes, I'm sure NSA and KGB and who else has access to your data either way, but that is an other topic.

Google has been doing the gif thing for years now part of auto awesome which can be turned off. You are just a paranoid fool. Also Microsoft does auto albums. You are just a biased moron

Hear this sore loser.... tsk tsk tsk

Because some people like more than one operating system. I know you are on a period but calm down bertha.

My family are totally Mac but headed back to Windows if 10 is really good.

I don't do much trolling, but I want to make up for that. This is dated, but still fun: "Why choose Microsoft? Retail stores - https://lifewithmicrosoft.wordpress.com/2013/06/08/why-choose-microsoft-retail-stores/

My counter argument... Q: "Why Choose Microsoft Retail Stores?"
A: You can't because they are only in the US and Canada, while Apple stores are in most major countries. Microsoft truly suck at realising they need to reach ALL markets with ALL features, at the same time, like Apple do.

wow i wish our ms store in the philippines is this big ... our nokia store is being renovated now as microsoft. but it's half of the size of its neighbor store, the power mac hehehe about our powermac store, it's really annoying to go to a very big store that sells like only 5 different gadgets. and they are remodelling a service center for mac, and it's as big as the powermac store. are they gonna make a factory there?

With Apple you get one choice, they decide what that choice is, you have no say what that choice is, and if you complain about it then you are ostracised from the Apple community. But Microsoft does it with one app (Skype metro), then it proves that Apple is better because Apple does the same but to the extreme? Looks like the brain-washed masses have found this site. Did someone post a link to here on MacRumors and give the dictate to go out and try to turn this site, too?

I really hate Apple, but it seems like all the divisions at Microsoft love iOS more than Windows. If I have to go to iOS to get the best Office and Skype apps for tablets then why should I continue buying Windows tablets? Same question for phones. I don't want to buy Apple products, but if Microsoft puts it's best phone/tablet software on iOS then what choice are they giving me? If Microsoft decides to publish the next Halo exclusively for Playstation, but say I can play a port of old Halo games on Windows PC, is that going to make me want to keep buying Xbox consoles? I don't see the logic in Microsoft making Windows the least/worst supported platform by Microsoft.

Office for iPads are pretty, yes but the truth is I haven't seen in my entire life an iPad user using Office with their fingers, most of them attach a Bluetooth keyboard from Targus that you can buy at Walmart for $20 Windows convertibles are much better since they have full Office which work with a keyboard and a trackpad.

Right but if you have a Windows tablet like Surface right now and you don't have the keyboard or can't use it sometimes, it's not like they ever even built you modern Office tablet apps; even though they promised it for 3 years. Also they continue to build new Office garage apps exclusively for iOS and their Outlook email/calendar apps are also currently exclusive to iOS. Windows is now an afterthought at Microsoft and Windows tablet/phone users aren't even thought of at all. Using Skype desktop program on a 7" or 8" tablet is a joke. That is basically saying you don't care about those customers at all and want them to leave.

Microsoft has always been a company that writes their software for platforms other than Windows. iOS is far from the best for Office, I can run full Office from SurfaceRT to the most powerful of desktops. Not a scaled down version, but the full suite of apps with all the features. And the metro version of Office is turning out better than what is on iOS. Yes, I have an iPad, and while Office is good on it, it is not anywhere near what is available for Windows. No, Halo will not be ported to PS, and it certainly not be an exclusive for PS.

The irony of someone pointing out that they like Apple more than MS on this post is thick. The reason for using Skype instead of Apple's Facetime is that I can use Skype on all platforms. I can't do desktop sharing from my PC using Facetime, I must use Skype (or several other fine alternatives).

And don't forget, Steve Jobs himself said "We're going to the standards bodies, starting tomorrow, and we're going to make FaceTime an open industry standard." That was June 7, 2010. Where are those standards? Another lie from Apple, but we will not hear people like Alastair complain about this. No, he has to go to Microsoft focused sites and troll.

I don't think they know what "first" means, since their motto is an oxymoron. W10 is shaping up to be quite the debacle.

Complete BS! It's just the opposite. Now take a hike you troll.

I guess I've been a Windows Central member long enough to be insulted for stating what I feel to be true.

No, he's right. W10 is an ugly, horrible mess. I've been a huge Win8 fan from the beginning. The more I test Win10, the more angry and disgusted I get.

I am a huge Windows 8 fan, huge. In fact Windows 8 exactly! Not even 8.1.
But Although Windows 10 for me personally is a let down, I can't honestly say that Windows 10 is a horrible mess, no matter how sad this backtracking is. It is a great OS and the masses are going to love it.

If this is going to do harm to anything, it's Skype and not Windows 10.

You just didn't understand. Mobile first could mean, that they focus on mobile devices. Or it could mean, that the user is mobile at his choice of OS. Or that OS will be served first, which are considered to be mobile, which is not win10. Or that, after checking out his bonus, the CEO is mobile.

I just didn't understand what? Two things can't both be first. It's either mobile first or cloud first, but can't be both!

Haha lol... U are so funny

The way I see it, Windows 10 will have messaging and calling integrated into the OS' messaging and telephone apps (of which at least the former should become a universal app and be available on PCs as well but it looks like the telephone app may arrive for PCs as well), plus a seperate universal app for video calls. The app covering all Skype features at the same time will be discontinued for phones and people will have to use the old desktop app for that. I've got to say it's a strange move, but let's see what they've got planned for Windows 10 Mobile before we condemn this change. Either way, it's going to be unpleasant for tablet users in the next months if the desktop version remains as it is.

I was speaking with a little more passion than I normally do. I really don't like all the tablet usability changes and I feel Microsoft has diluted their Surface brand some by focusing on the desktop so much. I remember the baked-in Skype features they revealed, but in typical MS fashion they're not ready at launch and going to be released with a beta tag. I'm trying to believe, I really am. But google moves with so much speed while Apple's copy machines are in full force and already have the solid basics down. I will say this: The Skype team is awful. They're routinely late at adding features and squashing bugs and always support the competitors on mobile first. Then again... It is business. :/ I'll try and stay level headed.

I assume the Skype integration will be there with Windows 10 Mobile, it must, if there won't be a single Skype application on Windows 10 Mobile, as it seems (then again, you will probably be able to use the old WP 8.1 client there). Instead, Skype messaging will be built into the messaging app and Skype calls will be built into the phone app and it seems there will be a seperate app for video calls. It seems Skype will be truly integrated into the OS similar to the way iMessage is on iOS. Honestly what puzzles me is simply that the modern app is going to be discontinued not only before the Skype integration is released but also before Windows 10 is even done. I agree Skype is not nearly as good as it could be.

I'm sorry, but I refuse to believe there will be ANY integration as the operating system develops. Microsoft STARTED with TIGHTLY integrated features in WP7, then chopped a number of them OUT in WP8, and even more so on 8.1. Similarly, Windows 8 started with some nice integration that has completely disintegrated with W10. Say goodbye to every good thing they started with. All to placate Windows 7 users.

We have already seen official mock-ups of Skype integration into the messaging app, which would also fit into what the Skype blog post said today. Of course, we don't know if it may be cancelled in the end but I prefer to approach things with optimism. If you prefer to ruin your mood by speculating about bad things that may or may just as well not happen that's up to you of course.

What about Windows 8/8.1/RT users who can't or don't plan to upgrade to Windows 10 anytime soon? Pulling the plug on tablet users is obnoxious to say the least.Yet another good reason to stop tolerating mistreatment from Windows and Microsoft. The reality is that what I'm going to do on July 7th is to stop using Skype altogether on all platforms and get my friends and family to download Viber app instead.

Sorry but, Viber is a piece of crap, and if this is a sad attempt from Viber's marketing to plug the product shame on you!

It probably is crap compared to Skype's modern app, but it's gotta be a lot better than using a desktop app on a tablet.

RT keeps the Modern App, it's in the article. But yeah, there's still a lot of tablet-like devices that run full Windows 8 and that the Modern App was great for that.

Exactly. Also: what about Skype for Business?

Yeah, this is insane. Why would MS want to force people to go thru TWO changes in a short period? First to switch from Modern to Desktop, then switch back to the Modern app in W10! I've got family and friends who don't use ANY desktop apps, so now they have to make that leap as well. This is unconscionable and clearly uneccesary and arbitray since RT users can continue to use the modern app. Is there a registry setting to trick MS into thinking a W8.1 is really RT?

Well, nobody will be forced to switch from the desktop version to the universal app later on. Not to mention that I wouldn't expect there to be one, instead, Skype will be integrated into the phone and messaging apps of Windows 10. Users who prefer to have all their Skype features in the same will be asked to use the desktop client.

exactly. my dad doesnt even see the desktop. he is only using modern apps. now ill have to show him two different ways in a matter of months. id like that reg hack too please

I also have a lot of family and friends who don't use any desktop apps. Using desktop apps on a small tablet that has no keyboard or mouse is a very bad experience. This is an absurd decision.

The desktop version has a very similar UI to the Modern version nowadays if you full screen it. So it shouldn't be much of a problem really. nice large buttons and all. and a much beter people management system.

I don't think you understand. People with small tablets don't even have the desktop tile. The desktop doesn't get used on small tablets. You never go to the desktop for anything. Microsoft is the one who even decided to not have the desktop tile on these devices by default.

That UI has issues on small tablets. For example, tapping in the text field in a desktop app does *not* automatically pop up the keyboard on a small tablet. You have to manually hit that tiny button in your system tray to activate the software keyboard. Additionally, on Tablets without the best of the best, certified, touchscreen/drivers tapping precision in desktop apps is HORRIBLE and the OS/Software is constantly trying to "guess" things and getting it wrong. Without a Metro Skype App, Skype mind as well not exist for people on small tablets. It simply isn't usable, especially when trying to multi-task due to desktop apps simply not having the kind of easy resizing and rearranging themselves that "Metro apps" have on Windows 8.1. They should have never shut down WLM (which people I know actually used often, and they *never* migrated to Skype after the migration - literally none of them bothered to migrate over) and gotten rid of the Messaging app. Ironically, the new Messaging app they have for Windows 10 in development is basically the Metro version of the Messaging Hub in Windows 8.0.

I think the point here is that there will be NO MODERN/UNIVERSAL VERSION OF SKYPE. As previously announced, Skype will be embedded in certain universal apps (like messaging), but the actual Skype app is just going to stay as a desktop version. This doesn't preclude them from putting it in the store, but it sounds like they will not be building a new app anytime soon.

The problem with this strategy as we've already seen is that when Skype adds new features to it's iOS/Android and desktop apps these features never come to the integrated apps on Windows or Xbox One. If they had a universal app then all Windows devices could get updated at the same time with new features at the same time as iOS and Android.

Yes! They are asking developers and saying it's easy to code and develop apps for Windows 10 when they can't even code and make a universal Skype for Windows 10 upon its release. What is the message they are conveying?

We have no clue what they might be doing backstage, plus the desktop app works great in single view mode full screen.

It would be pretty much alright if it weren't for the tiny menu bar at the top and the lack of high-DPI scaling. Here's hoping they will bring that by July 7th.

Aren't you all forgetting that Win32 apps will be able to port into the Windows store? Also, store apps will be able to run in a Window? So really there would be no difference between store apps and desktop apps soon?

Guess I'm done with Skype why would I want a desktop app I have to leave running in the tray for something as simple s chat/video calls? What is this, windows 7?

I think you probably missed the point here. Microsoft will have an Skype app for Windows 10 which will work across all devices. It's just Windows 8 and 8.1 pcs that will have to run the desktop version.

Really Microsoft ? If Skype does not have a modern app anymore, why other should when they don't support their own OS ?

Because they know there will be w7 hold outs that will complain

The Skype team is clearly working on it's bunker outside of the MS branch making Windows

Why would you use the modern app for Skype when the desktop app is 10X better?. This is a good decision IMO.

It isn't even close. it may be missing some features but Modern app is 100x nicer to use on a tablet.

They clearly said they are working on making the desktop app work better with touch - its not that difficult.

I hope they do and I also hope that they will add High-DPI-scaling by July 7th.

Same here. It is pretty laughable that MS can't themselves support their own OS correctly, but they support retina on the Mac.

Are you sure?? I find the desktop version is much much better.

The keyword is "on tablet" my friend

Even if you are right that the desktop app is better, that doesn't make it alright to pull the rug out from under people especially when the modern app isn't going away for RT users. I have family and friends who use NO desktop apps and only have Win 8.1 tablets, etc. because I told them RT was a dead end. So now they have to not only change apps but also learn the nuances of using desktop apps at the same time. And then be switched back to the NEW Modern app in W10. Unbelievably stupid on MS part!

You clearly do not own a 7 or 8" tablet. Try using desktop apps when you have no mouse or keyboard. Also I've never had any problems at all with the modern Skype app. I don't use the desktop app at all.

THIS. Touch apps for tablets bec they are optimized. I have tried to use the desktop app and it was torture

Because it's a desktop app! Gawd.

I think modern app is lot bettern for skype, it runs in the backround very smoothly(once you login you just forget about it till you uninstall it), and I love live tile functionality. desktop verions will laod when the sytem starts up(with that funny noise) or I have to manually lognin everytime. that is pathetic.

The noise at startup can be disabled.

Because MS is moving away from the Modern design language. They are going to have a single app for all platforms, both mouse and touch. This makes 100% sense to me. The big probelm is that they should not be pulling existing applications before the replacement (touch friendly interface) is ready to go.

I definitely agree about your last point but I hope that they are actually going to release an updated version of the Skype desktop app by July 7th.

In some use cases Windows desktop apps are much better than modern apps, take for example Office,Photoshop, AutoCAD, Spotify, Edge browser, Windows Media Player, File Explorer. Modern apps are good for consuming services like TV, take Netflix for example which modern app is better than the website, or Xbox Music (now to be called Microsoft Music) which is better than the web version.

or apps that need reliable tablet-like notifications -- not tacky system tray stuff without deep link pinning. or high dpi scaling, smooth touch scrolling, touch as a first class citizen, and ability to have lockscreen notifications.

Horrible idea. Does it have live tiles and notifications like the the modern app? The desktop app looks horrid on the high res screen.

Skype is a service that can be updated, so expect more to come + win32 apps can show notifications

I agree it currently looks horrid. But the modern app is a complete shower on a PC for one. I've never, ever had a good time with it.

Yes, it can have a live tile, and notifications❗
........
Remember Build 2015❓ MS explicitly explained how any website, or desktop app, can have a live tile, notifications, and even appear in the store, just as mobile apps do.... This is most likely the reason for this..

i agree that skypes desktop app looks awful. Its cluttered and ugly, it LOOKS like something that would be used in a business. And to top it off, its littered with advertisements.

Makes sense, tablets will either run full W10 with a desktop, or Windows 10 Mobile, so the modern app isn't really required, apart from RT tablets.

Don't forget that PC running 8.1 use modern apps. They're not only for RT devices

PCs running 8.1 that aren't RT can run the desktop app. The modern app is redundant. And the objective is to extinguish 8.1 PC and move them to W10. So...

Totally redundant. I have a touchscreen all in one and prefer the desktop version of skype

Thinking the same. What happens to all those tablets that are in 7 to 10 inch segment with or without RT. Try using desktop Skype in its current form and you'll rather have your head eaten by a leopard. Universal app for Skype won't be with us till next year so what on earth do all those who are finally see tablets as "not just iPads" do? Nothing. Well played, Microsoft, kick whatever last faithfuls you have away.

The way I see it, Windows 10 will have messaging and calling integrated into the OS' messaging and telephone apps (of which at least the former should become a universal app and be available on PCs as well but it looks like the telephone app may arrive for PCs as well), plus a seperate universal app for video calls. The app covering all Skype features at the same time will be discontinued for phones and people will have to use the old desktop app for that. I've got to say it's a strange move, but let's see what they've got planned for Windows 10 Mobile before we condemn this change. Either way, it's going to be unpleasant for tablet users in the next months if the desktop version remains as it is.

You idiots are bad at comprehending English, but sure how know to barrage others with paragraphs. The issue isn't what they PLAN to have "later this year," the issue is that they are removing the only decent way to do what needs to be done right now. And I hope their Web Plug-In isn't the Answer, as if someone using a 7-8" tablet is going to want to sit on the desktop and use desktop IE with all of its usability fails on all-touch devices. There's no excuse for not keeping the existing app running until they had the upgrade available, and then removing it. It makes no sense, because a lot of people use this service and it's so locked down that there are no third party tablet-optimized clients available to connect to it (for Voice/Video Chat).

Looks like someone should take a breath and relax before replying to people. It's not healthy to get worked up, you know. I never said that I liked the fact they are discontinuing the app before having a replacement, more so considering I don't really see any good reason for that. I do however recognize that they may have an update to the desktop app that improves tablet usage by July 7th. You see, there is the sort of people like you that decides that it's best to get worked up by default before having all the information necessary for a reasoned judgement while I prefer to wait for that as there is a scenario that I consider likely that, while not ideal, would be better than what we have know or rather assume we are going to have. I can still get worked up later if I find it necessary - even though I know that I'm not going to get angry over something that to me personally isn't going to be more than a minor annoyance, I have other things going on in my life that I consider more important and generally I prefer to focus on the positive stuff. Just don't go and insult people who prefer to have a more positive approach to things than you do.

They've done this integrated messaging thing before. Then they stopped doing it because they realized they couldn't keep or add features with parity to the Android/iOS versions. So then they separated all their apps and got rid of the integration so they could update individual apps faster. Now they're going back to the integrated approach. It's just going back and forth. This integrated messaging strategy was already tried and failed. If they really had confidence in it they would kill both the modern and desktop Skype app. The fact that Skype division will keep the desktop app as their priority and continue making tablet apps for iOS/Android is all you need to know about how much of a priority the integrated app will be. Also all the people on Windows 8/8.1 who don't upgrade immediately will be left with no real app to use in the interim.

They cannot kill the desktop app because users of Windows 8.1 or earlier won't be able to use the universal app. Same why they will keep making apps for Android and iOS. Surely that isn't too hard to understand. Also, this announcement doesn't announce anywhere that the desktop app is going to be their absolute priority from now on, it could be the messenger integreation later on but we don't know. I think they are following a different approach with the messenger integration now, as the messenger seems to only integrate Skype now. I'd say they are trying to position Skype as Windows' iMessage.

I'm still confused. Wouldn't they still need a universal app for mobile? Wouldn't that app work like a modern app but across all platforms? I might be missing how this whole universal app thing will work. Missing Google services on WP8, I've been holding out hope that the modern apps they have for Windows 8 today will become universal and I'll finally have Google apps on my phone. Too much wishful thinking?

I can't speak for anyone but myself, but right now I'm planning to buy iPad Pro's for the whole family for Christmas. I'm sick of getting jerked around by idiotic corporate decisions like this. The Skype app is the third most popular app in the Windows store followed by the Viber app and they're deciding to kill it off on purpose? On what planet does a company purposely kill off the 3rd most popular app in their app store? Only in Microsoft world do decisions like this make sense. I'm pretty much done accepting garbage decisions like this.

Makes sense, tablets will either run Android or iOS, so the modern app isn't really required, apart from Win 8 tablets.

if they are removing one of them, why not remove the .exe one and keep the universal one :S

My guess is they have different plans for wp

Because of Windows 7 and earlier users who'd be left out.

Who said they were going to scrap the Universal one? What I get out of this is that the "Modern" (non universal) app will be scrapped. There will of course be a Skype app for Windows 10 Mobile, which will be Universal. This new app will of course work on any Windows Device. I dont se the problem here...?

Windows 10 is not there, and the app for W10 is not ready for launch. That's a problem

Of course WP10 will be ready for launch - for its own launch, that is. Continuum is already ready, not sure what you are missing there. Same for universal apps. What is missing yet is indeed the Skype integration.

So, today they have the "desktop" version and the "modern" version. They shut down the "modern" one and stay with the "desktop" one. Because it's redundant to have both. Then, they make an "universal" and stay with both...

The universal one will not work for those on Windows 7 machines. Keep in mind that the Windows 10 store will allow developers to turn there standard win32 programs into universal apps, as mentioned here. One can only expect Microsoft to take advantage of this, and turn their current win32 Skype program into a universal app once Windows 10 comes out. I think that this only makes sense as we see Windows 10 come to Phones and Xbox. This is the only logical move forward to be sure that Skype is ready for all supported versions of Windows, and to remove redundancy.

Edit: Keep in mind that the Windows 10 store will allow developers to turn their standard win32 programs into universal apps, as mentioned here. Also, I agree that this shouldn't be done until Windows 10 comes out, and the universal app is ready. It seems like they are taking a giant leap backwards before moving forward.

No desktop "apps" on my W8 and 10 machines! If this means, no Skype, then MSFT will loose a customer.

*lose So you're not going to use any desktop programs...ever? I think you'll end up missing a lot more than Skype.

There will still be desktop apps on Windows 8 & 10 machines, it is just giving developers an option to be able to take these desktop apps and allow them to be downloaded on mobile devices and Xbox One, if they choose to. It is another way to bridge the app gap, while helping a developer's pocket book. I'm just viewing this as a way for Microsoft to combine all of their different Skype applications in to one streamlined version, while allowing it to run on all devices seamlessly. The problem I have with this plan, is that they are starting it too soon. I feel that they should wait until after Windows 10 is released to prevent users from having to install a different application twice. I for one am hoping they turn it into a full universal app for Windows 10, that is what I want, I don't really want the desktop app.

the desktop version of skype is leages ahead in terms of functionality than the app. You can share your screen and do other crazy functions with it.

It's also the last thing you want running on a tablet. It's bloated, and not touch friendly. Microsoft is making a REALLY bad call.

I also think this makes sense. I just dont think it makes sense to shut it down before Windows 10 launches.That is going to be a crappy few weeks for the wait...

Most probably there is some programming on the backend of the "modern" Skype app that needs to be removed from the service to pave way for the universal windows 10 skype services to move on in development.

Make sense. Just going to suck to use for those few weeks.

This makes NO SENSE. Not everyone can or is willing to install Windows 10 on day one. Especially for tablet users there is good reason to hold off on installing Windows 10 for a long time. The tablet experience has a lot of problems on Windows 10.

I have installed on my desktop, but not SP3 yet. From what I can tell, I am not going to hate the tablet mode.What issues are you seeing?

Go to the Insider feedback app and read the feedack in desktop for continuum and under touch interaction. Lots and lots of problems that makes Windows 10 a worse tablet experience than Windows 8.1. I could tell you my personal problems but they're mostly the same ones that everyone else is already submitting to feedback for the past 8 months.

Sad thing is, Microsoft is ignoring all that feedback. But, don't worry guys, WIndows 10 has transparency. That's all that matters.

Yay MS!!! This is the way to incetive Windows Univeral apps!! Keep going!!

On my one PC where I actually use Skype.. is a PC connected to a TV and camera in my living room where there is no mouse or keyboard. It's all handled via a remote. The ModernUI version is what works best in that scenario for video calls to/from family and friends. Going to the desktop client only sucks. I am going to give feedback to them about this. I even got the same client set up for my mom and my nephews who are not even teens yet because it's easy for them to use. They HATE the desktop client, but love to video chat. This should not be killed off!

They are having a fit. What the heck is Microsoft doing since last 5 years, only they would know. It's going nowhere. It's like me writing love letters. Write it all at once, read it - bin it. Take new paper, repeat. Fuck, god knows how many gfs I could have had, if I wrote those letters and actually handed it over :(

Yup, there is no logic to this decision whatsoever however logic and Microsoft can not be used in the same coherrent sentence. lately I was hoping they had finally shaken it off but no, this stil the Microsoft that we all know sadly (as people tend to remember the negatives not the positives).

I am sure there is logic to this situation. Just because we might not be in on the details of it doesnt mean it wasnt the right call. Sure, it looks bad. But how many people used the modern version of Skype? Even on my DV8P I downloaded the desktop version. They also confirmed they are releasing at least a phone version that will allow for message integration and calling or let you message and call with the messaging and phone app on your phone. And they are not going to leave Windows 10 mobile tablet users high and dry either. This looks bad but I think its a good move. I have heard from several sources that the Skype team has need special accomidations for their app and it has cut away at some cool features on phone. I think MS is finally saying "We wont put up with your crap anymore Skype team. Make it work!" and this is the result of it right now.

Except the desktop version kind of sucks for touch use and doesn't support high-DPI-scaling. I hope it will receive an update fixing the latter and improving the former by July 7th. Anyway, this is a pretty strange move. Let's see what they've got planned for Windows 10 Mobile.

I guess Skype won't be a universal app?!!!

Nope. But "Messaging" will, which will include Skype functionality and communication.

Hopefully this is accurate.

From what they demo'd earlier and combined with their statement I think the Skype app will have the ability to collect the messages from Messaging and the phone calls from Phone apps and combine them into Skype. So you can recieve and call from Skype on your Windows Phone. But that comes out later in the year, but still probably in the release window or shortly after that for phone as phone wont be released until the end of September.

My takeaway is that the modern app is dead but the universal app (which will be so much more than just Skype but include other messaging functionality) will debut later this year or whenever it's finally ready.

You cannot delete an important app for your smaller tablet users and then tell them to wait until "later next year" for a replacement. Microsoft are literally doing the same thing they complain about others doing to their own users. Universal Apps for services like Skype and OneDrive should have bene ready on the Launch of Windows 10. It's just inexcusable that a company the size of Microsoft cannot manage that.

On the bright side, the app on Windows Mobile is not going away. However, I wish they detailed plans for updates and/or new apps to be available on Windows 10 Mobile. I know they are not ready to make an official announcement, but give us something....

This is strange.. Why no make an universal app?

They are, just not ready for launch.

No "SKYPE" universal app. "MESSAGING" is a universal app. -- so yes, no two separate skype apps.

This is just nuts. Who exactly is responsible for this decision?

Skype is the third most popular and downloaded app in the Windows store. It really is the definition of insanity to purposely remove the 3rd most popular app. Anything not specifically labeled "Skype" will struggle to achieve that level of success in the app store. Not to mention the review score for the Skype modern app is not bad at all. This theoretical new integrated messaging app will never achieve that level of success without the Skype name. Nor am I capable of deluding myself into believing Skype/MS will be able to maintain feature parity with the iOS/Android versions of Skype on a separate messaging app to be released at some indeteriminate time.

So Android and IOS only get desktop app on their tablets? Our are we the only ones that lose our tablet version?

No they have their own tablet versions, but we don't have it anymore. We use desktop or web.

Skype web app doesn't even work on Microsoft Edge. Not that any sane person would want to use that or the Skype desktop program on a tablet.

Basically x86-64 tablets aren't relevant anymore in Microsofts eyes or those that have feed back turned on dont use modern skype

Modern Skype is the 3rd most downloaded app in the app store. They don't need to look at feedback users to know that the modern app is extremely popular.

Wonder if RT version will ever see updates. My poor surface 2

I am not happy with this. Renders Skype on tablets pretty much useless. More hassle than it's worth.

I totally agree with you on this. I use the desktop version regularly, but it doesn't work well in tablet mode. They need a Universal App for Skype and they need one that supports the complete set of features (desktop sharing, I'm looking at you!). All of this points to the immaturity of their "Modern" platform. If they can't build a good Skype version or Office version of their apps, then how do they expect the rest of the planet to build serious business apps with. I like where they are going, but I'm a little concerned that they are getting bogged down.

Well, the WinRT platform was quite immature before now, which is why the Office team didn't release Office apps for Windows 8 and Windows RT tablets got the desktop instead. The fact that Office is now indeed coming as a universal app seems like a good sign of things improving, though.

I'm just eager to know what Microsoft plans on doing with Windows RT amongst all these Windows 10 changes, shut it down or leave in Limbo state *sigh*

Naming Windows Lite as it were into RT was such a lame brain decision, the Windows Run Time Enviroment is not dead but the Tablet O/S confusingly named RT is dead and only the Surface Models will get some sort of "update", even then there may be exceptions.


This is good. Will reduce the confusion. Once windows 10 is widely adopted they can just have one app for all.

Extremely odd decision! The whole selling point of windows 10 has been the promise of universal apps. And now MS is abandoning their own apps?
Why not just make the Modern Skype more mouse friendly....not that I have felt it was mouse unfriendly.

Problem isn't with skype problem is with 8 & above has crappy mouse support

That sucks, I like the Modern one more. Why not just bring more features into that and drop the desktop...

Why just don't keep both ? It's not like they are loosing money by just make it stay here

What a disastrous message to send to WinRT devs...

I'm assuming that Microsoft is merging the functionality and UI of the two apps and not just dumping the Modern version altogether. That would make the most sense. At least, I'm hoping Microsoft is smart enough to realize this; I currently use the Modern version at home and quite like it, so I'd hate to lose what it offers.

What you said in the first sentence, is what Microsoft should ideally do.

I can't see where the disappointment comes from for the above commentators. All the "Modern" apps and such thing whatsoever are going away. As for Skype, the desktop version is the new "app" and is universal. Yes, it will still have a tile and, believe me, notifications as well.

The Skype app for desktop won't be universal as it must work on devices before Windows 10 as well. Still, it could support live tile and notifications on Windows 10 anyway, which I hope it will.

modern apps arent going away.

Universal means that it will run on Windows 10 Mobile too. The desktop app won't.

So that means they are discontinuing Modern Skype but there will be a Universal Skype App on W10 later on, but not with on the release day of W10?

The way I see it, Windows 10 will have messaging and calling integrated into the OS' messaging and telephone apps (of which at least the former should become a universal app and be available on PCs as well but it looks like the telephone app may arrive for PCs as well), plus a seperate universal app for video calls. The app covering all Skype features at the same time will be discontinued for phones and people will have to use the old desktop app for that. I've got to say it's a strange move, but let's see what they've got planned for Windows 10 Mobile before we condemn this change. Either way, it's going to be unpleasant for tablet users in the next months if the desktop version remains as it is.

Errr what? There are scenarios where the desktop client doesn't work... and what revamp lol? Skype is still terrible be it the modern or the current win32 app and don't get me started on the phone version... on average out of 80 messages I get 1 notification (yes, I counted over the period of 4 weeks - [this weekend would be the fourth] - as people thought I wasn't replying on purpose!). So what happens if you want to use two different skype names concurrently (for work & for home).

Go home, Microsoft. You're drunk.

This is just awful. Skype with the modern design it can't be more ugly, unfriendly and less intuitive. Plus, it's a really bad message to RT users. Just when we thought programmed obsolescence it was something only Apple applied.

I like having Modern Skype docked to the right hand of the screen while the other 80% is used by other Modern applications. Desktop when docked 20% sucks, so it's going to look pretty horrendous...not the best decision they've made, especially seeing as Windows 10 isn't out until 29/7, and who knows when Skype for Windows 10 will be released!

Once again, this is like saying..."Windows RT users, bend over... "

So it sounds like I'm going to be forced to use the Skype desktop app on my Dell Venue 8 Pro Windows 8.1 tablet? If so, that's dumb, because I'm assuming it's not going to be touch friendly.

oh boy. Bye bye live tiles and notifications. Enjoy opening that keyboard manually every time you want to type something in. Oh and the microscopic buttons meant for a mouse, enjoy using those on your 8" screen. This is unbelievable.

I can live with this... Is Skype a subsidiary? Or directly integrated into the core Microsoft corporation?

Hard to say, as Skype when bought it was a seperate entity however right now... it is probably a seperate entity on paper.

If they are a subsidiary the choice to drop the windows metro app makes sense. They do need to be profitable.

Well then why should anyone else create Modern Apps? So much for live tiles. Modern has now hit obsolescence. MS is just a mess. Hotmail, live mail, now outlook.com, MSN, no MSN, now MSN again, Zune, then Xbox music, now MS Music. What the hell is going on? This is not evolution. It's feeling your way in the dark.

People know the Skype name, that is what Microsoft bought for billions of dollars. People go into the app store looking for the Skype app. They want the brand and familiar exerience. Skype is the 3rd most downloaded app on Windows store and at the top of most other app stores. Some generic integration into Windows is not what Skype users are looking for. They also don't want to see the integrated apps on Windows lacking the features of full fledged Skype apps on other platforms, which is where Microsoft is headed once again.

With Microsoft everything has UNKNOWN FUTURE :/

I would have thought it'd be better to make the modern one more desktop-friendly, not the other way round. Main reason being, with Windows 10 most people are likely to expect Skype to be downloadable from the app store.

Well, the store will take desktop applications as well so that's not a problem.

Yup, they are going to be packaged in a secure container like the Store apps so when installed their files don't start lodging all over the o/s. Thus leaving little pieces here and there when uninstalled.

Aah right, thanks for clearing that up :)

Which is also easier, however you look at it, and was supposed to be the way to make apps and using a computer an easier experience. But they are backing out on Modern apps because of the people. It's the people's fault because they were stubborn and close minded and never even tried something different.

I don't get it, are they discontinuing the app or the legacy win32 program?

The modern app, I just hope they make the desktop app much more context sensitive i.e when in tablet mode the app switches to a touch friendly UX. Otherwise it is just plain going to suck...

Let's face it: Have we seen any significant Skype improvement in this decade? I usually don't criticize much, but the development in this day and age is disastrous.

Well the Skype translator which works in real time is a pretty significant development, don't you think? :P.

I bet you that's microsoft tell me backend using Bing translator in real time. Not much Skype there ;)

It's horrible. Back in 2012-13, it was somewhat understandable still. In mid 2015? Wtf...

skype's backend is actually no longer P2P and decentralized.So theres that, kind of ... because of the transition, we paid for it with awful notifications. also, they abandoned the core of Skype's technology -- in essence, buying them for billions, for just the name and ubiquity. rebadge and rebrand. Pretty much what MS has used to tread water with their consumer services when they get left behind. errr.. Welcome Zune...errr... Xbox Mu-- i mean, Microsoft Music.

This is all to chaotic for me. Going to change to Apple as soon as possible.

lmao. Switching just because there won't be a modern Skype app? Tell me how using a locked-down-to-one ecosystem messaging app will work out? Not only that, you are going to a company that has a lot of mistakes, but there aren't people like you who dropped the whole system because of one small thing.

How about because all of the Microsoft Office, Email, Calendar, Skype, and experimental garage apps are now first and best on iOS? Few people despise Apple as much as I do (getting locked into their proprietary hardware & peripherals is no joke), but if all of Microsoft's software is first and best on iOS, then what reason is left to continue supporting Windows?

Garage apps vary by platform (each have their own exclusives) and debuted on WP first.

Wow, some really dumb comments on this one.

Metro apps are dead :( So what about the Xbox One version? That was also the Metro app.

Sooo... what about the Windows Phone 8 app? Isn't that 'Modern'?

Not sure why Microsoft makes these seemingly horrid decisions at times. Should be universal app.

Will that speed up the development of Skype for Windows mobile (Phone)?
If history is any indication the answer is "no".

Jesus Christ. MAKE UP YOUR MIND. No one can get on board with any of your shit because nothing is around long enough to get on board. PICK A DIRECTION AND STICK WITH IT.

I'm fed up. I've just cancelled my Skype account. I'm now a proud Hangouts user, it's my first Google account ever. I will immediately stop any dev work on universal apps. If W10 doesn't deliver a much improved tablet experience, I will send my two tablets to the bottom of the sea and convert to Android, killing any affiliation with MS in the process.

Somehow I have the feeling that you weren't developing any universal apps in the first place...either way, have fun. No point in using a platform that only frustrates you, after all. I'd suggest selling your two tablets instead of sending them to the bottom of the sea, though.

Was just about to build two corporate front ends, fed by Asp.net backend services. As I see it, universal apps are just the fifth to be deprecated UI technology made by MSFT in a little less than a decade. The whole Win32 bridge thing will ruin MSFTs app strategy.

The way I see it, Microsoft has another strategy for Skype than simply releasing a universal app client that copies the functions of the current desktop client. Instead, they plan to integrate Skype into the phone and messaging apps.

If that is true, I wish they would state that as part of an announcement like this.

Considering we've already seen official mock-ups of the messaging app with Skype integration, I'd say that's what they are implying with this: "This way if you want to quickly make a call or send a message you can use task-based apps"

That's making me confused. So, we have to use the desktop version even on a tablet? What's wrong with the Skype team?

EXACTLY! HP Stream 7 and Dell Venue Pro 8 and similar devices are just casted aside with this decision, I guess. Have they forgotten that they sell these devices in their own storefronts?

MS is suiciding their good things one by one.

Microsoft is indeed confused with their own strategy now.

I have said ot a thousand times. Dump this lame duck CEO and get one in that is going to set the ground work for one coherent plan that everyone is going to be on board with or get out. No more divisions working against each other, do more teams making multiple programs that do the exact same thing, no more dumping projects every six months, etc.

Why is Skype consistently so behind in development and undergoing constant strategy changes? It seems to always be the worst managed of all Microsoft products.

What are they thinking? The desktop version is GARBAGE for touch devices. My Dell Venue Pro 8 works great with Skype Modern. Why the hell would they kill this off BEFORE Win10 launches or they have a "Universal App" replacement. This Win10 and Universal App stuff all sounded so lovely at their announcement but I'm left scratching my head more frequently now than ever...

So, because of this, developers then will not bother create apps for the Windows platform since users are just able to access the information thru a browser. Sample: Airline company. Will not bother create an app since info like booking & checkin can be accessed on the website thru a browser. #justsaying #justmy2cents

Wtf? I hate desktop Skype it looks like shit on my Surface Pro 3

No kidding! High DPI screen and the old windows form program = crap. One more thing: The Skype app is small, and lightweight in resources and not annoying. It just sits quietly in the background and just lets you know when a message or a call comes in. Great for casual users. Skype Dekstop is a resource hog, and very annoying, and just a royal pain. I can't tell you how many calls I get from people asking how to stop the Skype Desktop Progam from running at startup, because they find that it's eating up CPU and memory and they hate that stupid sound it makes on startup. I do hope that they make a Universal app version, that will adjust for desktop or tablet mode accordingly with W10. I constantly use Skype, on my phone and SP3 for keeping in touch with family that are out of state, and friends in other countries. The app version is perfect for my needs. But this new information explains why Skype Desktop is being delivered via Windows Update now. I hid the update from showing in Windows update, but have just downlaoded it, and uninstalled the app in preperation for when it gets killed off.

Funny that you mention the sound at startup, as that can be turned off in the desktop version but not in the app.

How many of you using Skype anyway? So many complaint but so little people who use it. I dont use Skype but i do have Skype account.

I use it pretty regularly. Uncluttered, simple - everything that modern was supposed to be. Added bonus: my parents (not a technologically savvy couple) knew how to use it. And what does this mean for the Xbox version? It gets all its cues from the modern version. Hoping a universal app is in the works and coming to us w/in the year.

you must be joking right?
Skype is one of the top-most used communication apps on PC and Mac globally and one of the top 10 on mobile as well. I just do not use Modern Skype. Most people, by far,use the desktop version. It is better in almost every way.

The main reason most use the desktop version is because most people use Windows 7. I wonder what the percentage of Windows 8.x users use the desktop version. I just use Skype for video calling, so the modern app did the job fine.

Yeah desktop is better except for wasting a ton more resources than the modern app (which Atom tablets don't have to spare), not having a live tile, requiring you to go to the desktop to see if theres a message and having unusable touch points for tablet users. F those tablet users anyway right what were they thinking buying a Windows tablet, it's not like Microsoft sells a tablet or something.

There are obviously millions of people that use Skype. Just because you don't doesn't mean know one does. I am sure most people don't even knew that Microsoft owns them, so that is not an excuse not to use Skype.

What i can,see is that Phone and Messaging app will be coming to Windows 10 Desktops. Oh.. Ok. So if i have Win10 mobile beside me and im working,no time to pick up my phone... I can just reply or receive call from my pc instead? If that so. Then GO! :)

And the Skype team continues to embarrass themselves.

Skype needs a complete UI upgrade badly.

Skype is the worst team at Microsoft. Another super weird decision. Why no universal app? Skype team once again can't deliver. The modern app sucks really much as well.

Their ineptitude from an outside perspective is ridiculous. How has the whole Skype team/old tech infrastructure not been axed already. This has been a massive failure since acquisition. 2 years ago, it was still somewhat understandable. You could've built a whole new back-end for Skype twice (or just rebranded old MSN Messenger) by now.

They actually built a new backend, and with WebRTC they will choose horses once again. Normally, the backend and frontend devs are separate crews. No apologies for delivering a messed up experience.

Why discontinue this before the new version is ready? I would be okay if they said they were replacing it with a Universal App variant but this approach raises many new questions. Will it be able to run as efficiently (battery/memory usage) as the Modern app did on 10" tablet with 1GB RAM? How touch optimized are these? Will the desktop version support compact views if the Window is sized (similiar to Windows 8 snap views)?

Guess they want me to trash my Surface 2. Killing off the few good apps it has and refusing to update it to the new OS. Not really keen on upgrading to another MS tablet..

The app will continue existing for Windows RT devices.

I love to snap modern skype to the right edge of the screen and have the desktop less cluttered, and dealing less with alt+tab.. actually, it was this feature that made me stick with Windows 8, guess I'll try the messaging app to see if it can fullfill my needs...

Guess the reason they are discontinuing that app bcoz the desktop version will always be there for eveyone to be downloaded. They will making a new version of Skype for windows 10 which will be universal as the phone version of Skype on wp is bad. IMO they might be discontinuing this application on 7th July bcoz Windows 10 is launching on 29th July and there will ve a new version of Skype.

This stinks. I actually use the modern Skype version every day. It is so convenient pinning to the side compared to using the desktop version. It makes sense though because they haven't updated it in forever it lags behind the others really bad.

This is insane, actively disabling an existing app before an update is available. They should wait a few months for tablet users to upgrade to Win10 and for a universal app to be ready.

Calm down. They are cleaning the house.

Careful Windows tablet/phone/xbox users, you may be getting swept out with the trash little by little.

So much for the "universal apps" hype! Microsoft is saying that desktop apps are the true universal apps. They run on Windows tablets, too (except for RT which we will try to forget). As for Windows Phone, who cares, certainly not the Skype division.

Modern Windows app doesn't have ads, that's why...

So how do we get Skype on Xbox One if there is no universal app?

Really good question. Is that the next shoe to drop? Skype for Xbox One discontinued because reasons. Just use Party Chat instead everyone. I think I'm pretty much done with the Nadella era of Microsoft.

Having spent the last few weeks working with Skype (See posts in Skype area) I had pretty much come to the same conclusion MS have, I uninstalled the app version from my desktop, laptop and Surface pro, I still have the app version on my HP Stream 7 but haven't actually used Skype from that anyway. I also uninstalled it from my wifes laptop, and told her not to bother with it on the Surface 2, having said that we can both use it on our Xbox's and WP's. The Skype apps for these work and work well. My kids refused to go anywhere near the app version even before we agreed we would use Skype as our communication tool. Also you can just Skype message/call/video call people from the people app or Outlook anyway. I have to say the experience of trying to use the app version was a waste of time, yes MS should have fixed simple thing like picture transfers, but to be honest it was probably not worth it. MS tried some maybe bold experiments over 8/8.1 but it's time to see the future and it ain't the app version of Skype.......

What happened to the Windows Central comment section? It has become one long bitch fest. It makes the Engaget comment section seem downright chipper. Seriously people... take a deep breath and relax. It is just a video calling app... They aren't killing puppies!

It's because Microsoft is making a seemingly endless string of stupid, puzzling decisions. I know,I know, they always have, but now they have no room for error and yet they continue to do the same thing.

If that were really true then Microsoft would be losing money hand-over-fist. Just because you don't understand the reasons behind what they are doing doesn't make it a stupid decision. You know what a stupid decision would be? Maintaining two apps that do the exact same thing. They are going to make one app do it all but they just won't have it ready in time for the Windows 10 launch. The desktop app will fill the role in the mean time. It used to be that Microsoft would take years to update anything (remember IE 6?). Now that they are being far open about what they are doing, people are complaining that it isn't fast enough. The Windows 10 launch is just a little over one month away. That is a blink of the eye in the grand scheme. Software development is evolutionalry. You try something to see if it works. When it doesn't, you go back to the drawing board and try again. Win 8/8.1 and WP7/8 were not the success they were hoping for so they are changing strategy. That is the sign of a successful company. A stupid company would stick with a failed stategy and hope that someday people would notice how awesome it is (Blackberry anyone?).

Here's the thing: There's a segment of their userbase (tablet owners) who can't use desktop apps effectively on their devices. They don't have mouse and keyboard and their display devices may be as tiny as 7-inches. So you can't have your default/major messaging app tell all of those tablet users to screw themselves. That is not a strategy for success. Also the message being sent to all developers is that it's cheaper/easier to just build for desktop and forget about building unversal windows apps. The messaging is so bad on this it's incredible.

If the tablet is running RT then they will still be able to use the metro client (as per the article). Not sure why anyone would want to use full blown Windows on a 7 inch tablet. Even with a mouse and keyboard that would be unusable. I see a whole bunch of speculation and jumping to conclusions. People are pretending that Skype is an app that can't possibly be updated. The metro app isn't being shut off for about another month. How do you know they aren't planning an update to make the desktop client more touch friendly? That's right... you don't. You forget that they are planning a Windows 10 release that isn't ready yet. I can guarantee that it will be a universal app. It isn't done yet (as they keep saying). The current desktop app is what you use until the new app is finished.

Microsoft just spent the entire last holiday season promoting small Windows tablets at all of their retail stores. They were practically giving away the HP Stream 7" tablet to everyone who walked in the door. You're not sure why someone would want a small Windows tablet? With decisions like this one you might actually have a good point.

While I do agree people on the internet are generally too negative these days, there is pretty much nothing to be excited about a product being retired without proper replacement.

It's so great to see Microsoft abandon it's marketplace by putting things on the desktop. Isn't that incredibly backwards?

The messaging around this move is really, really confused. Which doesn't inspire a ton of confidence in Microsoft's Windows 10 rollout.

Seriously Microsoft. This is ridiculous. Could as well sell my Surface Pro 3 and buy a MBP. Seems like all of the modern apps are getting flushed.

If the MBP had some kind of touchscreen that took pen input, I'd be gone!

I don't understand why people always complain for no reason. Yes you can complain that the Messaging app won't be ready exactly on launch date but a little bit after, but not for the fact that they are retiring the Windows 8 Modern skype app. Microsoft is retiring the crappy Windows 8 Metro Skype app. This doesn't mean there won't be a universal app on tablets phones and PC. Quite the opposite there will be a universal app called Messaging (powered by Skype) for Tablets, Phones and PC, which will include the whole skype functionality. This is really nice especially for phones because it may be the same app you use for SMS all in one place. I think Microsoft is trying to make it's own iMessage which is really cool! Then for the hardcore Desktop people(look at those still in win7) will have the option of skype for Desktop, because those people don't like changes and fancy UIs. That's all folks! P.S. I'm pretty sure you all complained even on Windows Phone 7 why Skype isn't integrated to the OS. Now with the Messaging app that's what they are trying to do. It took them a while to realise but w/e. Better later than never!

And do you think MSFT can afford to launch a Skype-castrated W10? Can you imagine the shitstorm coming over us, when they deliver a Skype app, which is incapable of touch or not high Dpi? They fed the impression, that W10 is ready at launch. It's clearly not.

Definitely, they ran out of time AGAIN and making these excuses again smh.

Nice rant. But what will you say when Microsoft cans the modern OneNote app? You gotta know that's coming next...right??

Wait n see how news outlets spin this to sound like the whole eco system has been kill by its owner MS.

This is platform death by a thousand self-inflicted cuts.

True. Let's begin the countdown

Microsoft should just put a giant sign outside of their offices: "This way to iPad"

Most of their staff uses Apple products anyway.

No they don't. Stop spreading bullshit rumors.

WTF?? Shutting down an app for your OWN OS?? Microsoft?!?

It would still be available for non x86 systems!

The more I think about the worse the timing is. Why the rush? If they waited a month after Windows 10 launched I could then upgrade/install it and be pretty close to the Windows 8.1 experience where desktop and title bar stuff is hidden to tablet users.

Skype is not universal, so this was expected... also Microsoft probably wants to build APIs and all for apps to use. like new promised messenger app. Microsoft probably wants to build a universal messenger that will be used without being "Skype" branded. Who knows... I only use it on Desktop anyway, and sometimes on phone. Some people really can't use their brain to think about this... not everyone used WinRT Skype, it is not an universal app. and they said new messenger app will have skype integrated which I am sure, will support video and audio not only text. they might probably build a new Skype universal app, but I am sure Microsoft wants to start over with skype, those mobile apps are heavier than other IM apps.

How is it expected that they would not build a Universal Windows App for Skype and would tell tablet users to just use an unsuable desktop app instead? How the heck can they expect people who have 7" tablets to use a desktop app instead? This is insanity. I'm really starting to worry about the future of Skype on Xbox One now too. Why not just build a universal Skype app that works across phone/tablet/Xbox?

When I read the Skype blog post I honestly thought it was a twitter joke/prank. I had to keep checking the URL to make sure it was real. I can't believe they're actually doing this.

How will the desktop version of Skype work on my HP Stream 7 or Lenovo Miix 8? Fun, wow!

So what becomes of the XBOX One version?

It would possibly stay just like the arm version

And the Xbox app will never get updated because it's not universal (or a priority) just like the ARM version. How dumb can they be? Make one Skype universal app for phone tablet and Xbox. Update them all at the same time. Now they have 3 different Windows apps to support plus whatever text messaging app they come up with for Windows 10 that will have a limited subset of Skype features.

So how are we supposed to snap Skype? This was one of the best things, I'd have desktop on the left and Skype snapped in the 30% side. I hope they refine the shit out of the desktop app for touch because right now it's awful to use on a tablet

That's strange. With Microsoft's focus on Universal App Platform with windows 10, killing of Modern Skype app seems a bit strange. What about ARM devices like phones and small tablets? I wish Microsoft gets its shit together.

They should do something similar with the onedrive aap too

Both mobile and desktop Skype team definitely needs to be fired. Nothing is being done to improve Skype on Windows.

What the hell! What about Surface and Surface 2 users?

If you had actually read the news, you'd know that the app will still be available for Windows RT devices.

Skype metro never worked well for, prefer the desktop version.

Ugh. I'm all for the new universal apps that so far appear to take the best bits of desktop and Windows 8 apps and merge them into one lovely modern package. But at least wait until the replacement is ready before pulling the plug, Microsoft!!! The desktop app may be more feature complete but the modern version does calling, video calling, group calling, and messaging all perfectly fine. Sure it's basic but it does the job simply and without fuss. And, with it being a modern app, it's light on system resources and works great on all the Windows 8.1 tablets Microsoft have been focusing on for the past 18 months. So, my parents, who all have 8" Windows 8.1 tablets, and have been very happy with their new, easier to understand, Skype app will have to go back to the crappy, bloated, but feature "complete" version that will also force them onto the desktop? With Windows 10 Microsoft finally realised that people don't like getting booted around from one UI to another. So why bring back a problem they'd worked on smoothing out? I mean, just leave the app be a few more months till the new universal one is done. Easy. It's not like it's costing them time or money to just keep the app running, it's not been updated in ages. Stupid decision. Really. Stupid. Decision.

What about turning Skype into an universal app? :-/

Good riddance. I think nobody used it except RT users.

None of this lunacy was needed. The WinRT80 API was stillborn because it didn't support the majority of users, which were on Win7. The true "universal" MSFT API is Win32. It was designed to be portable across CPU architectures and was battle tested. And since there were significant and incompatible differences between Win32 and WinRT, developers couldn't simply port their Win32 code over to WinRT. I've said it before and I'll say it again: the WinRT framework was all pain, no gain. I really hope this is the first of many rejections of the WinRT API at MSFT ... and it finally dies. The problem is that MSFT has neglected the Win32 API for over five years now. All they had to do was create a Scalable UI Win32 API and make it compatible with Win7.

Microsoft should have halted everything else to make all their apps universal and to make windows 10 for laptops tablets phones and Xbox launch on the same day that would have been a huge entrance but they are not now we don't get a new Skype ? It's sad same for OneDrive coming later?

No one has Windows tablets (effectively). Why would the Skype folks want to neglect their millions of existing Win7/Win32 users for something with ZERO users? You realize that a "Universal app" only benefits Windows Phone, which is a dead platform, correct?

If Windows tablets and phones are dead then Windows is running on borrowed time. Windows PCs will be the new Blackberry phones.

No. Windows PCs are selling at a 200-250 million/year rate which is healthy. However, if MSFT continues to neglect Win32 then there will be trouble in, say, five years. Some alternative will emerge (definitely won't be WinRT). For whatever reason, AAPL failed to progress their large iPod/iPhone/iPad userbase to Macs. They did a great job guiding them from iPod to iPhone and then to iPad. Maybe MSFT is simply too strong in business to allow Macs to penetrate that market (businesses have older people who didn't grow up only knowing AAPL products) but the Win32 inertia will only last so long...

Productive people and businesses require a hardware keyboard on their phones for all the emails they send. And they absolutely have to have Blackberry's email and security. Businesses would never accept an Angry Birds playing iPhone as a subsitute. There's no such thing as "simply too strong." Every company and platform is vulnerable to a changing marketplace and nimble relentless faster moving competition.

Why would MS do this . Damit MS I only use skype when i'm messaging friends I don't even use whatsapp. This is a real bummer

Now that's funny right there. Microsoft has virtually abandoned the desktop application development framework, because, you know everything in the world was going to be a Windows RT/Metro/Modern/Store app. Now they are throwing away the Skype Metro/Modern/Store app in favor of the desktop. Good grief. Maybe the Skype folks will be able to get some work done on the desktop app dev framework, then. Lord knows we've been screaming for updates for years.

How about adding the most obvious thing: a native scalable UI Win32 API? They had WPF but it was slow and managed-only. Bring the WinRT XAML system over to Win32 (and make it backwards compatible with Win7 so it will have a chance to succeed).

+1. I could even live with Windows 10 only. I think companies will move there. It's probably a dealbreaker if they had to make it work in Windows 7. Not that there is a deal to be broken ;-).

This just broke windows 8 for me.... Why can't they wait until 10 is out.....

Easy decision. On desktop programmers can do anything. Programming "modern" apps on the other hand is like trying to type with boxing gloves on.

Very sad. I uninstalled the desktop program and went for the app on my surface pro. Now I'm finding out I'm obgligated to do the opposite. I tried the "new" destkop program. It has touch-centric elements, but its not the same experience as using the tabletcentric skype app for windows 8.1. For me there are still far to many mouse and keyboard elements and it s to 1990s styled desktopcentric with more mouse and keyboard elements than touch elements. The grey title bar with classice menutabs is just not a good touch user interface. It's step backwards, just like tablet mode. Microsoft just increased their workload in my opinion for windows 10. Also feels like a smart move by microsoft to push surface and touch centric pcs for windows 10. But in my opinion there was nothing wrong with the windows 8.1. app. On the other hand the desktop program became obsolete for me. So its confusing. What does microsoft want? Do they want windows 10 to be windows 7.5 or windows 10 to become the better and the next generation. I understand the mountain of critique for poor desktop and start support in winodws 8.1, but in my experience its ruining the surface and surface pro line. Its these things that costs me more energy to find the motivation and the right arguments to make my push to windows 10. I don't experience the will to move up compared to the will I felt at release of windows 7 and windows 8. I hope not more surprises like this will come. I think the compromises are getting bigger by the day, making going back to windows 7 even a good feeling. Scary.

No problem! I already use the desktop app for Skype on my Windows PC and Tablet. Looking forward to the New Skype for Windows 10 when its complete.

Ah, so there will be no usable version for tablets for... I guess we just don't know. Cause trying to use desktop apps on an 8" tablet. Yea. Guess it's time to stop trying to save money on splurge on something a bit more reliable.

when did it become the "default messaging app for Windows 8.1"?
i am only using the deskop version.

When Windows 8.1 came out and they killed the integrated messaging app along with Windows Live messenger. Round and round we go on the Microsoft merry-go-round that isn't so merry and never stops spinning.

Thank god. Modern Skype was kind of a mess I'm glad they're making the desktop one more touch optimised

I'm in two minds about this. For tablets running full Windows 8, this isn't great. The Modern app worked for that really well. But 95% of my skype usage is the desktop app - On a PC with keyboard and mouse it's clearly better. And it has felt neglected for a while with only minor UI changes. Hopefully this will mean Skype will invest more in the desktop apps - For Instance, support for High DPI monitors, text in Skype looks awful on my Yoga Pro 2. Also maybe it means the Skype team will finally have time to add the ability to call multiple people at once to the Windows Phone App!

Great idea 100% correct. Good job Microsoft

This is utter BS, the Modern app is a thousand times better than the dated desktop client. And if it doesn't have the same features as the desktop version, it's because they haven't worked on it enough. So yeah, they are killing Modern apps. Very disappointed at this.

This is okay as long as they get rid of modern Lync too.

I don't use Skype (or any other messaging service) very much, but Skype is very good, and it will remain my favorite regardless of whether it's modern or desktop.

So does this mean they are going to make the desktop version a universal app later using the win32 converter tool they talked about at build? I hope so!

I am utterly butterly confused about this announcement. Some other articles, as do many readers here, think that MS is doing opposite of what it preaches to developers. That is to create one universal app that runs on all devices: PC, tablet or phone. Instead it looks like there will be a 'desktop version' of skype, which logically means there would be a mobile and a tablet version too. In effect having different apps for different devices. However, I don't really think that is the case. Currently there are two different versions and this looks like an attempt to have just one. I feel it is just a techincality that they call it desktop version and are doing away with 'modern' version, which is modern only in the name. I still feel that there is one app in the core, and it's interface will be tweaked a little bit to allow easy usage to people using a keyboard and a mice. If that is the case, then that is how it shoudl be. Plus Skype in future will be integrated with outlook and web browser (spartan or whatever). So for desktop users, there might not even be a need for a dedicated skype app as it is integrated already into the OS itself. That is still some time in future, but I don't sense a digression in MS strategy after this announcement.

I can't believe a company as big as Microsoft and with abundant resources can't come up and execute a simple idea and get it right once. Unbelievable. Microsoft, integrate Skype into Windows well for cross messaging and live syncing. Stop making stupid choices. And make it universal. Do not create a hundred versions. Sheesh.

I think the Skype integration is precisely what they want to do, they've just not got it done yet - which is unfortunate, of course.

Bravo! The "modern Skype" app created a world of headaches during my first tech support experiences with Windows 8 PCs. It would create ghost Skype accounts for Microsoft accounts and/or associated Microsoft accounts with someone who would login on the modern Skype app, without being offered a way to opt out of that. Uninstalling and blocking the modern app became the only way to deal with any of these issues (on non-RT devices).

Does the Skype desktop app work with connected standby? Otherwise I'm not sure how I can use it on a tablet without missing messages.

damn ah well i stil have win7 pro so it aint applies to me haha

I live the modern Skype App Very Much ... if there is any way remain in it

Skype could have been an universal app opportunity. I didn't mind the modern version.

So, has anyone tried using the desktop version of Skype on a Surface 3 without a keyboard? It's a bloody nightmare. Manually calling the on-screen keyboard when you want to type only for it to completly cover the bottom of the screen so you can't see what you type, something that doesn't happen in the Modern UI version. "...it makes sense to use the Skype application optimized for mouse and keyboards use..." Yes, if you're on a desktop, but I doubt i'd have bought a Microsoft tablet if the most popular software of its kind wasn't playing nicely with a touchscreen device. Mobile first? Please... Time to say goodbye to Skype - it never properly replaced MSN Messenger and without a touch version it's simply no use to me. Hello Viber!

It seems... Windows 8 and Windows 8.1 are going slow into the trash bin, also D:
Windows Central Newsletter
Get the best of Windows Central in in your inbox, every day!
Thank you for signing up to Windows Central. You will receive a verification email shortly.
There was a problem. Please refresh the page and try again.