Microsoft may soon let all PC users easily switch to Windows 10 S mode
In Windows 10 Redstone 5, PC users will soon be able to enable Windows 10 in S mode just as easily as the feature can be disabled.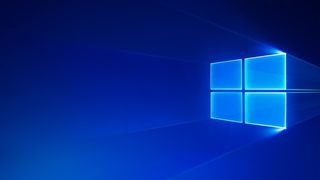 (Image credit: Microsoft)
Although Microsoft has made it easier to switch off Windows 10 S mode on a device running Windows 10 Home or Pro, there is no easy way to switch S mode on. The only way to do it right now is to either buy a device with Windows 10 S mode enabled out of box, or create new installation media that has the S mode switch enabled. There's no in-OS switch to enable S mode.
All of the Windows 10 S devices you can buy right now
This seems like an oversight, as Microsoft's decision to turn Windows 10 S into a mode was fueled by complaints that Windows 10 S should have been an option that the user can configure with ease. That's what Microsoft allowed when it turned Windows 10 S into a mode, but only with a way to switch it off. In other words, a device that comes with Windows 10 S can switch out of S mode with a simple click of a button, but it can't go back without recovering the entire OS.
Turning on Windows 10 S mode with the flip of a switch
Starting with Redstone 5, it appears Microsoft is rectifying this oversight. References of a "Switch to S mode" have shown up in the Settings app on the latest Insider Preview builds, which suggest Microsoft is going to allow users to enabled S mode on devices that have it turned off. It's unclear if this will work on devices that never had S mode enabled to begin with, although I don't see why that wouldn't be allowed, because S mode is just a mode now and doesn't depend on OS versions.
In the future, it's possible that users will be able to turn any PC into Windows 10 S with a simple switch accessed via the Settings app. That might prove useful to some, especially those who are OK with only downloading apps from the Microsoft Store. Microsoft could eventually offer the S mode option when setting up a new PC for the first time, too, highlighting its benefits over a normal, disabled S mode install.
Of course, Microsoft would never enable S mode by default on a device that never had S mode enabled before, but prompting the user of the option's existence might convince some people to enable it for added security.
What say you?
What are your thoughts? Let us know in the comments if you're interested in an option that allows you to enable S mode with ease.
Get the Windows Central Newsletter
All the latest news, reviews, and guides for Windows and Xbox diehards.