80 influencers Windows users and Microsoft fans need to watch
At Windows Central, we watch Microsoft with enthusiasm. These 80 Microsoft influencers are the ones we pay the closest attention to, and we think fans of Windows, Xbox and everything else Microsoft should follow every one of them.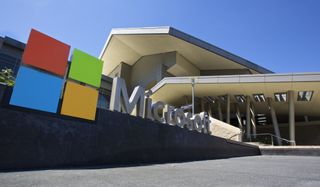 Microsoft is a busy company. It's a major player in a massive number of tech sectors, including OSes, PC hardware, PC and console gaming, software development, enterprise systems and IT management, AI, and Windows Mixed Reality. And that's just the obvious stuff.
It can be tough to stay on top of everything Microsoft is doing at any given time. The people who are intimately involved in Microsoft — be it Redmond employees, journalists, bloggers, gamers, YouTube stars, or just really smart people — are often thesterful best sources.
Last April, we put our heads together to come up with a list of 50 people every Microsoft, Windows, Xbox and PC gaming fan needs to pay attention to — and we included a few of our in-house influencers as a bonus. Now that some months have passed, we decided to update our story with 30 more influencers; folks we missed the first time around, along with some new people we've since started following. The list is still not meant to be an authoritative collection of all Microsoft influencers out there today, but instead, it's an assortment of people we at Windows Central deem the most worthy influencers (grouped by focus and in alphabetical order).
Microsoft staffers
1. Dan Ayoub
Microsoft's general manager of Mixed Reality education
Why you should follow Dan: Any Halo fan knows Ayoub as the former head of 343 Industries, where he worked on several games before moving on in 2017 to become part of the Windows Mixed Reality team. He leads the charge when it comes to the education aspect of the virtual platform, so keep up with him for a look at what VR can do for the next generation.
2. Joe Belfiore
Microsoft's corporate vice president of Windows 10
Why you should follow Joe: He is Mr. Windows 10 at Microsoft. Joe is also extremely active on Twitter and is often one of the first to tweet about big Microsoft news. And he's also a fanatic for good design, UI and UX, as are we. Easy must-follow.
3. Graeme Boyd
Microsoft's Xbox social marketing manager
Why you should follow Graeme: Graeme Boyd is better known as "AceyBongos" and is one of the faces of the community. A Scotsman living in America, he also occasionally talks about real football ... not that fake American Football. A must-follow for Xbox gamers.
4. Doug Dawson
Microsoft's general manager of influencer relations
Why you should follow Doug: He's the middleman between Microsoft and the industry's many "influencers," and as such, Doug is very helpful to folks in the media (like us). His Twitter feed is a wealth of noteworthy tweets from Microsoft staffers and other, well, influencers. It's well worth paying attention to.
5. William Devereux
Microsoft OneNote product manager
Why you should follow William: He is the person to follow for keeping up with OneNote. But if you're a Star Wars fan, his Twitter feed and podcast are the places to be for smart commentary on what's going on in a galaxy far far away. This is a fun, intelligent follow.
6. Brian Ekberg
Microsoft's Turn 10 Studios community manager
Why you should follow Brian: He is Microsoft's community manager of the Forza racing franchise, and as such, Brian is the person who interacts with the people who play the most. Follow him for news, questions, nuggets of information, really everything you'll need to know about Forza through its life.
7. Jennifer Gentleman
Microsoft software engineer
Why you should follow Jennifer: A software engineer with an amazing personality, and an emoji lover who's passionate about making Windows better. She's known to respond to pretty much every tweet sent her way and is a must-follow for Windows fans.
8. Ralf Groene
Microsoft Devices head of industrial design
Why you should follow Ralf: Ralf doesn't tweet a whole lot, but when he does, it's worth paying attention to. He occasionally links up interesting posts and pictures from the world of design and what's going on inside Microsoft. In other words, he posts cool stuff.
9. Jason Howard
Microsoft's senior program manager of the Windows Insider team
Why you should follow Jason: Jason is on the front lines of the Windows Insider Program, taking feedback from users, hosting the Windows Insider Podcast, and handling related Mixer streams. If you're a Windows aficionado and want to stay in the know, follow this guy now.
10. Elizabeth Hamren
Microsoft's corporate vice president of Mixed Reality and Surface devices
Why you should follow Elizabeth: As former chief marketing officer of Oculus and a current Windows Mixed reality exec, Elizabeth know her stuff when it comes virtual reality and mixed reality, and she's definitely one to watch for VR fans.
11. Scott Hanselman
Microsoft principal program manager
Why you should follow Scott: Put simply, he's a really smart dude. Scott's not only a programmer, but he's a teacher and speaker. He's often demonstrating Microsoft technologies on stage and on TV.
12. Larry Hryb
Microsoft's director of Xbox Live programming
Why you should follow Larry: Also known as "Major Nelson," Larry is the person that knows Xbox inside and out, and who also happens to use special white gloves to handle an Xbox unboxing with extra care. It's masterful.
13. Ellen Killbourne
Microsoft Skype program manager
Why you should follow Ellen: She posts a lot about what Microsoft is cooking up for Skype at any given moment, along with the occasional silly GIF for good measure. We like silly GIFs.
14. Alex Kipman
Microsoft Operating System Group technical fellow
Why you should follow Alex: Kipman works on "new device categories" at Microsoft. That means he's always working on new "toys." And at Windows Central, we love new tech toys. Kipman led the teams that created Kinect and HoloLens, to name a couple of his claims to fame. He's just a really intelligent guy, doing really interesting stuff.
15. Patrick Kitchell
Microsoft technical specialist
Why you should follow Patrick: He's a gamer with a penchant for community outreach projects, and his LinkedIn page answers a question we often wonder: "What is it like to work at Microsoft?" Patrick's answer: "Pretty cool." He also seems to really like the Joe Rogan podcast.
16. Brandon LeBlanc
Microsoft senior program manager
Why you should follow Brandon: Brandon is your guy for the latest news coming straight out of Microsoft, including the latest Windows 10 Insider builds, new feature announcements, and more. He also has a blog called Nerd Things that, well ... focuses on a whole bunch of nerdy things. If any of that sounds like it's up your alley, add Brandon to your follow list.
17. Shannon Loftis
Microsoft's general manager of Redmond Games Publishing
Why you should follow Shannon: Loftis is responsible for the company's game publishing arm, helping to bring big games to Xbox. For Microsoft console games, that's a really important job. She's active on social media, and she knows her games. Nuff sed.
18. Jeremiah Marble
Microsoft's director of developer marketing for Windows
Why you should follow Jeremiah: If you're a Windows developer, or you're just interested in developer news, do yourself a favor and give this guy a follow. From his LinkedIn page: "I believe that everyone on earth who wants to, should learn to code." We can get behind that 100 percent.
19. Vishnu Nath
Microsoft Mobility and Merchandising Experiences head of program management
Why you should follow Vishnu: If you want to connect with one of the minds behind Microsoft's mobile app efforts, Vishnu is worth a follow. Vishnu is also pretty responsive to feedback on Microsoft Edge and Microsoft Launcher.
20. Aubrey Norris
Microsoft's senior manager of Minecraft player voice and experience
Why you should follow Aubrey: Aubrey Norris coordinates the Minecraft team, which continues to be hugely successful for Microsoft. If you're a Minecraft fan, you need to follow her. Now.
21. Panos Panay
Microsoft's chief product officer
Why you should follow Panos: At Windows Central, we affectionately refer to Panos as "The Surface Guy." There's good reason for that; he is head of Microsoft's Surface team, and he is super passionate about his products. Just like us. When he's on stage, you listen. Period.
22. Kyle Pflug
Microsoft senior program manager
Why you should follow Kyle: Kyle is one of many talented people working on making Microsoft Edge the best browser in the world. If you're interested in staying on the cutting edge of Edge (ZING!), including new feature announcements and more, make sure you give him a follow.
23. Justin Robey
Microsoft senior producer
Why you should follow Justin: He is involved with some of the company's most profilic games and is increasingly becoming a staple on Mixer.com. Justin is a must-follow for Xbox fans.
24. Brad Rossetti
Microsoft's global client hardware manager
Why you should follow Brad: This guy is your one-stop for all Xbox Insider information. Rosetti leads the Xbox Insider Program, bringing early access features to your Xbox One console. And bugs – lots of them.
25. Ben Rudolph
Microsoft's Modern Journalism Managing Director
Why you should follow Ben: After several years leading Microsoft's global retail experience team, Ben now leads Microsoft's Modern Journalism initiative, a new program tasked with helping media outlets use Microsoft tech – AI, Mixed Reality, Power BI, and more - to fight fake news and tell stories in innovative new ways. He's also rather amusing on Twitter.
26. Clint Rutkas
Microsoft program manager
Why you should follow Clint: Clint is one of the people at Microsoft who you want to reach out to if you're a developer working on Windows.
27. Dona Sarkar
Microsoft's Windows Insider Program engineering lead
Why you should follow Dona: If members of the Insider Program are going to follow anyone on social and online, it should be Dona. She's extremely active on Twitter, and her tweets are always fun and often insightful. And her Instagram feed provides an inside, visual look at what it's like to travel around the world while spreading the Insider gospel. (Spoiler: It seems really cool.)
28. Frank Shaw
Microsoft's corporate vice president of communications
Why you should follow Frank: A former Marine, Shaw is very active on Twitter, and he also retweets lots of interesting stuff. And he makes our writers' and editors' lives easier by being responsive and easy to work with. We appreciate that.
29. Jessica Shea
Microsoft HoloLens senior producer
Why you should follow Jessica: After moving on from the Halo universe, Jessica Shea is now among the HoloLens team. A great source of cool holographic things, Seattle Sounders tweets and cat GIFs, she's an easy must-follow.
30. James Shields
Microsoft Xbox product marketing manager
Why you should follow James: James is your go-to source for details on the latest (and sometimes unreleased) Xbox One controllers and gear. If you're an Xbox gamer who likes new toys, you gotta follow this guy.
31. Agostino Simonetta
Microsoft's ID@Xbox regional lead for EMEA
Why you should follow Agostino: Simonetta helps bring attention to the little guys on Xbox One and Windows 10, a very important job that shines a light on notable games and devs you might otherwise miss.
32. Phil Spencer
Microsoft's executive vice president of gaming
Why you should follow Phil: Phil Spencer is the man behind bringing Xbox back into the spotlight. That in itself makes him worth a follow. He's also a total gamer, and he loves the Xbox brand and ecosystem.
33. Kudo Tsunoda
Microsoft corporate vice president
Why you should follow Kudo: Everyone is connected online and HoloLens (and VR and AR in general) is billed as the technology of the future, which makes Microsoft's Kudo Tsunoda a name you should follow on social media. He focuses on all sorts of cool and interesting things, like Microsoft HoloLens, Mixed Reality, 3D for Everyone, Story Remix, Photos, and "other secret unannounced things."
34. Rich Turner
Microsoft senior program manager
Why you should follow Rich: He's a Microsoft staffer, but Rich is best known as the "Bash Guy." He one of the smart brains that made it possible to run Windows 10 and Linux side-by-side. That in itself earns him a follow in our book.
35. Christina Warren
Microsoft senior cloud developer advocate
Why you should follow Christina: Christina Warren is best known for her days as a tech journalist at several major publications, including Gizmodo and Mashable, where she produced great content over the years. In 2017, Warren stepped away from journalism to take a job at Microsoft, where she now works as a Senior Cloud Developer Advocate.
36. Haiyan Zhang
Microsoft Research innovation director
Why you should follow Haiyan: Haiyan is behind many impressive research projects, including Project Emma, a wearable "watch" that helps against Parkinson's disease. She's truly inspiring and an absolute must-follow.
Windows
37. Simon Bisson
Tech journalist who covers Microsoft
Why you should follow Simon: His specialty is enterprise, and his coverage is informed and unique. He's good at making sense of those topics you might often ignore but that are really important to Microsoft. Follow him, you'll learn something, we promise.
38. Ed Bott
Journalist and blogger at ZDNet.com
Why you should follow Ed: He's a trusted tech journo who knows Microsoft inside and out. Bott has been covering Microsoft longer than Windows Central has been a site and knows the industry and history of Microsoft better than most. We appreciate his even-handed analysis of Microsoft and specifically the Windows OS.
40. Marcus Cole
PC-focused YouTuber
Why you should follow Marcus: He creates some of the highest quality PC hardware videos on the web. And let's be honest, YouTube video is always better with an awesome British accent, which Marcus has in spades.
41. Charlie Croom
Twitter staff software engineer
Why you should follow Charlie: Progressive Web Apps (PWA) have gradually become the hot new item in the Windows world, ever since Microsoft added support for them in Windows 10. Charlie Croom is part of the team behind one of the most popular PWAs available: Twitter. If you want to keep up with all things PWA at Twitter, including getting a look at new features hitting Twitter for Windows 10 as they roll out, Croom is the perfect person to follow.
42. Mary Jo Foley
ZDNet.com editor
Why you should follow Mary Jo: One of the most respected Microsoft tech journalists, Mary Jo covers mostly enterprise and cloud. Foley loves talking about the business side of Microsoft and often gets interviews with executives. Often, she drops or confirms leaked information about forthcoming products, services, and hardware. A very solid follow.
43. Michael Gillett
WinTechnologies lead developer
Why you should follow Michael: Michael truly is a Windows Insider MVP, and he organizes fairly frequent UK Insider meetups (a.k.a., drinking sessions). He's also a dab hand at creating unique wallpapers dedicated to anything Windows related. And he's a great follow.
44. Richard Hay
ITPro Today senior content producer
Why you should follow Richard: Hay is well known in the Microsoft community as a Microsoft MVP in addition to his roles as a senior content producer for ITPro Today, owner of WindowsObserver and host of the Observed Tech podcast. On Twitter, you'll find Hay keeping up with and commenting on all of the latest goings-on in the world of Windows and tech in general, making him a valuable follow.
45. Rudy Huyn
Dropbox staff engineer
Why you should follow Rudy: A mainstay in the Microsoft community for some time, Huyn is well known for being the creator of some of the best third-party apps for services like Instagram, Tinder, and Vine during Windows Phone's halcyon days. Today, Huyn works as an engineer at Dropbox and is a Microsoft MVP. You can always find him commenting on the latest Microsoft developments online.
46. Gregg Keizer
Computerworld.com senior reporter
Why you should follow Gregg: Keizer has been covering Microsoft for a LONG time, and it shows. He knows his stuff, and his analysis is timely, thoughtful and unique in the industry. He's just a really smart guy who keeps a close eye on Microsoft news. His focus is mostly on Windows, Office and browsers, but he covers more general Microsoft news too.
47. Dave Lee
YouTuber
Why you should follow Dave: He makes great review videos of gaming PCs, laptops, and more. Lee is relatively new to the scene but has quickly become one of the go-to channels to watch for his chill, relaxed, and insightful videos on laptops and general tech. Sit back, relax, and watch Dave's videos.
48. Linus Tech Tips
YouTube channel and site for PC enthusiasts
Why you should follow Linus Tech Tips: OK, so this isn't a single person like the rest of this list. But it is a super nerdy channel for PC enthusiasts, and we felt like it should be included here. If you ever wanted to know how RAM or SSDs work, what coil whine is, etc., etc., this is the channel for you.
49. 'Walking Cat'
Twitter tech sleuth
Why you should follow Walking Cat: Because this crafty Twitter user is a sleuth who often finds hidden things in Windows 10 releases, including product codenames and hints at new hardware. The account is also great at digging through Microsoft job listings to find unannounced projects or support for new technologies. Good stuff all around.
50. Tom Warren
TheVerge.com senior editor
Why you should follow Tom: His name is, quite simply, synonymous with Microsoft coverage. If you're looking for journalists who cover Redmond with professionalism and expertise, you need to pay attention to Warren.
51. Andy Weir
Journalist
Why you should follow Andy: As a former editor with Neowin,net, Weir is tech journalist who's covered Microsoft frequently in the past. He's a smart guy and good writer who recently did some great work for Windows Central. He has solid Microsoft contacts, so he gets some inside scoops. His Twitter feed is a worthy watch for Microsoft and Windows fans. And he's apparently partial to Bloody Marys? (Who isn't, right?)
Xbox and gaming
52. In memoriam ... John Bain
YouTuber
Why you should follow John: (Editor's note: Since the time of this story's original publishing, Bain tragically passed away. We did not want to simply remove him from our list — he was one of our favorite follows — so his spot remains here to memorialize him.)
As a result of his coverage and analysis of indie titles and the gaming industry as a whole, Bain managed to catapult his YouTube channel into the spotlight, and he amassed a large following in the process. Known for his critiques and pro-consumer support within the industry, TotalBiscuit is a solid resource for insightful commentary.
53. Joe Brammer
Bulkhead Interactive senior game producer
Why you should follow Joe: He's a bigwig in the games industry. Following the release of Bulkhead's Battalion 1944, Joe Brammer has been very open about the game's continued development and current problems the team is encountering. It's been a nice change from the mega-studios pushing out a product and then abandoning it. Joe also happens to have been selected by Forbes.com for its 2017 30 Under 30 list. Fancy.
54. Stephen Burke
Gamers Nexus editor in chief
Why you should follow Stephen: Burke is a must-follow for in-depth tech coverage, and perhaps more imporantly, jargon busting. He also publishes a bunch of quality related videos on a regular basis.
55. Kent Bye
VR guru and host of the Voices of VR podcast
Why you should follow Kent: Bye is, among other things, the host of the Voices of VR podcast, which is essentially where you want to turn for information about everything virtual. When he's not busy putting out multiple podcasts each week, he's enlightening folks on Twitter and contributing content at Road To VR. Bye's take on virtual reality should be a part of your regular reality.
56. John Carmack
Oculus CTO
Why you should follow John: As the lead programmer of some of our favorite childhood PC games from id Software, including the groundbreaking DOOM and Wolfenstein 3D, it seems fitting that John Carmack has now moved on to become CTO at Oculus, where the type of innovation he delivers is more than welcome. You'll want to keep up with Carmack for an interesting look at all things technical.
57. Eefje Depoortere
Riot Games esports host
Why you should follow Eefje: As a female in the seemingly male-dominated gaming space, Depoortere shares insights and other esports-related stuff on her social channels. And she provides some uniqure perspective we appreciate.
58. Craig Duncan
Rare studio head
Why you should follow Craig: Duncan is the lead pirate at Rare, managing Microsoft's latest adventure game Sea of Thieves. If you're into the game, you'll get everything you'll need for your life on the seas right here on Craig's Twitter feed.
59. Ralph Fulton
Playground Games (a Microsoft studio) founder and creative director
Why you should follow Ralph: Ralph is the face of Forza Horizon and the man to follow for the latest and greatest on that game. You can (and should) see his handsome face weekly in the runup to the launch of Forza Horizon 4 on weekly Mixer streams.
60. Darrell Gallagher
The Initiative studio head
Why you should follow Darrell: Gallagher heads Microsoft's newly-formed studio, "The Initiative," after a history with Activision, Square Enix, and Rockstar. There's big stuff going on behind the scenes, so keep an eye on his feed. He's well worth a follow
61. Chris Gallizzi
Hyperkin product developer
Why you should follow Chris: This guy aided in the revival of the beastly Xbox Duke controller – with more promising Xbox One accessories on the way. That's enough for a follow in our books. But his feeds are also great for general gaming stuff.
62. Brendan Greene
PUBG Corp. creative director
Why you should follow Brendan: PUBG is HUGE and considered by many to be the father of the Battle Royale genre; following Greene's Twitter and other feeds provides some insight into the massively successful video game.
63. Nick Haywood
Razer's UK PR specialist
Why you should follow Nick: The European Razer guy, Nick is more than just a PR person. He's fully involved with the Razer community and is also known for a bit of streaming and quite a bit of cooking. If you're a Razer fan or PC gamer, you really ought to be watching Nick.
64. Brian Jarrard
343 Industries community director of Halo
Why you should follow Brian: Brian has been involved with Halo since it was a Bungie property. If you live and breathe Halo, Brian is the go-to guy for what's happening around the game, along with the occasional look at what's going on behind the scenes at 343 Industries. He's a solid follow for any gamer, though.
65. Sammie Kang
PUBG marketing and events manager
Why you should follow Sammie: Sammie Kang is the "mom" of the PlayerUnknown's Battlegrounds (PUBG) community, bridging the gap between developers and players. If you're into PUBG and you're not paying attention to Sammie, you done missed the boat. Just don't ask about her Twitter handle ...
66. John Linneman
Digital Foundry video producer and writer
Why you should follow John: Linneman is an important part of the Digital Foundry team, analyzing your favorite games pixel by pixel or frame by frame. He's an easy must-follow for fans of retro gaming.
67. Jack Mason
YouTuber
Why you should follow Jack: Jack Mason, better known as "JackFrags" in the PC gaming world, is one of the top influencers when it comes to the first-person shooter genre (with quite a few other games thrown in for good mix). His YouTube channel has hundreds of videos covering what he finds important, and it certainly seems to be working. considering he's well on his way to 3 million subscribers.
68. Ryan McCaffrey
IGN.com exec editor of previews
Why you should follow Ryan: In addition to his role at gaming site IGN.com, McCaffrey runs one of the most prominent Xbox podcasts, known as Podcast Unlocked. IGN is the industry leader in exclusive game previews, and Ryan's leadership has a whole lot to do with that. Xbox gamers need to follow him now. He also does a really cool Tesla podcast for fans of electric cars.
69. Jason Rubin
Oculus vice president of content
Why you should follow Jason: Rubin has been in the video game industry for more than 30 years. Starting with Naughty Dog, moving to THQ, and eventually ending up at Oculus, Rubin says VR has made him love games again. If you seek VR news and interesting insight into the growing industry, you want to pay attention to what this guy is doing.
70. Jim Sterling
The Jimquisition creative director
Why you should follow Jim: Recovering games journalist and Youtube personality. Jim @#$%@ Sterling, son, is the MAN, the myth, the legend you need to follow for all things gaming and wrestling ... and pogs. Truly a fun character worth a follow.
71. Lottie Van-Praag
Gfinity PLC presenter
Why you should follow Lottie: She's a fantastic esports host best known for her work on Halo, including hosting the most recent MLG HCS event in New Orleans. Esports fan? Why aren't you following Van-Praag already?
General tech
72. Hugo Barra
Facebook vice president of VR
Why you should follow Hugo: If you, like us, like what you've been seeing from Oculus Rift since early 2017, you can thank Barra. Since he joined early last year, the Facebook VR unit has been doing some very cool stuff. If you want to stay on top of everything Rift and VR, you need to follow him closely.
73. Jerry Berg, a.k.a, 'Barnacules Nerdgasm'
YouTuber
Why you should follow Jerry: An ex-Microsoft employee who knows a thing or two about technology, this guy is well worth watching for his insights on a variety of subjects in addition to Microsoft and Windows development, including 3D printing and robotics. He's not always SFW, though, so followers beware.
74. Michael Fisher
YouTuber
Why you should follow Michael: Fisher, a.k.a., MrMobile is one of the best video-focused tech reviewers on the web today. At Windows Central, we're lucky to have him post to our site regularly (he's a member of the Mobile Nations family), but even if he didn't we'd watch his YouTube channel with an eagle eye, anxiously waiting for his next drop. MrMobile focuses on much more than just Windows, but he's a Surface fan (which we appreciate) and a lot of the stuff he reviews is still relevant to Windows users, even if it's not Windows-specific.
75. Lisa Gade
MobileTechReview.com founder and editor in chief
Why you should follow Lisa: If you, like us, appreciate no-BS reviews of tech you're interested in buying, Lisa Gade's videos are among the best around. That in itself is enough to earn a must-follow recommendation from us. She doesn't only review Windows or Microsoft devices, but you'll still find a fair share of them.
76. Paul Heimlich
YouTuber
Why you should follow Paul: He covers the latest news, publishes guides, and everything in between. And he does it all well. Oh, and his Twitter is full of data, quite literally. It's wonderful. If you're into that kind of thing. (We are.)
77. Jason Langevin
JayzTwoCents CEO and YouTuber
Why you should follow Jason: Jason is one of the coolest, most informative personalities on YouTube. He dives into the technical side of things and relays results in an easy-to-digest format. Reviews, benchmarking, tutorials and other content make JayzTwoCents a must-follow for tech enthusiasts and system builders.
78. Brad Sams
Thurrott.com and Petri.com executive editor
Why you should follow Brad: Brad Sams is one of the top Microsoft watchers on the web, and his focus on IT-related news makes him different than many of the folks recommended here. His ability to regularly break insider scoops and unique news stories places his firmly on our list of must-follow influencers.
79. Lon Seidman
YouTuber
Why you should follow Lon: He creates tons of informative tech reviews on YouTube, covering a range of PC and cordcutting devices in particular. Lon has both great knowledge and an awesome presenting style.
80. Paul Thurrott
Journalist and blogger
Why you should follow Paul: Paul Thurrott is an award-winning technology journalist and blogger and the author of more than 25 books. He writes about tech, with a focus on Microsoft and Windows, on his blog at Thurrott.com. Paul has his finger on the pulse, and you're missing out if you're not watching him and his site.
Windows Central influencers
Bonus influencer: Zac Bowden
Windows Central senior editor
Why you should follow Zac: Zac is Windows Central's "Windows Guy." He's on top of everything and anything related to the software side of Windows. He's perhaps best known for his frequent YouTube Windows build videos, in which Zac goes hands-on with the latest Insider builds to spotlight and detail new features. But he also covers his fair share of hardware, including frequent reviews of prototype and unreleased devices. And Zac happens to have a great British accent, which never hurts.
Bonus influencer: Jez Corden
Windows Central Xbox editor
Why you should follow Jez: Jez is Windows Central's Xbox expert. He reviews all the big "AAA" games, and some of the smaller but noteworthy titles. He manages Windows Central's Xbox and gaming team, so his thumbprint is on almost all of our gaming coverage. He's a deft hand at review gaming accessories, as well. He breaks Xbox exclusives like it's his job (it is). He's a master of the Microsoft meme. And Jez also never sleeps … or if he does, we suspect he is still somehow simultaneously slumber-gaming.
Bonus influencer: Daniel Rubino
Windows Central executive editor
Why you should follow Daniel: Rubino is Windows Central's Jack of all trades. He reviews all the latest and greatest PCs with an expert eye gained from years of product evaluations. He also reviews a ton of PC accessories. He analyzes the news of the moment whenever it's related to Microsoft or Windows. He shoots multiple videos for our YouTube channel each week and records a weekly podcast every Friday. If you're not already watching Daniel, what's wrong with you?
Get the Windows Central Newsletter
All the latest news, reviews, and guides for Windows and Xbox diehards.