Microsoft working on fix for April 2018 Update PCs freezing with Chrome and other apps
The Windows 10 April 2018 Update is causing Chrome and other apps to freeze, but Microsoft is cooking up a fix.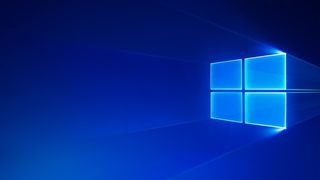 (Image credit: Microsoft)
Shortly after Microsoft began rolling out the Windows 10 April 2018 Update to the public this week, a number of Reddit users reported issues with system freezes while using Google Chrome after installing the update. Now, Microsoft has responded (opens in new tab), saying that it is aware of the issue and is working on a fix (via Neowin).
In particular, Microsoft says devices may "hang or freeze when using certain apps such as 'Hey Cortana' or Chrome." While there's no solution now, Microsoft does provide two possible workarounds with which some community members have reported success. Though it's worth noting, the workarounds don't seem to work for everyone. From Microsoft:
Try a Windows key sequence to wake the screen. If you have a keyboard connected, simultaneously press the Windows logo key + Ctrl + Shift + B. If you're on a tablet, simultaneously press both the volume-up and volume-down buttons, three times within 2 seconds. If Windows is responsive, a short beep will sound and the screen will blink or dim while Windows attempts to refresh the screen.
If you're using a laptop, close and open the laptop lid.
In the meantime, Microsoft says it is planning to ship a fix for the underlying issue with its next monthly update. Should things pan out, that means you'll see a fix land on May 8 when the Patch Tuesday updates for May arrive.
Windows 10 April 2018 Update common problems and fixes
Dan Thorp-Lancaster is the Editor in Chief for Windows Central. He began working with Windows Central as a news writer in 2014 and is obsessed with tech of all sorts. You can follow Dan on Twitter @DthorpL and Instagram @heyitsdtl. Got a hot tip? Send it to daniel.thorp-lancaster@futurenet.com.
I've not seen any problem with Hey Cortana and I mostly use Edge as my primary browser, which is really fantastic following the April update. It had gotten pretty good with the Fall Creator's Update, but lingering minor issues all seem fixed (featurewise though, printing still lacks ability to print background colors and images, which I need for certain sites, but new "Clutter Free" print option is impressive for removing nav bars and site footers, but Opera remains best browser for printing for the most options or if you need background colors). Good incentive for people to give Edge a shot and remove one more piece of the Google ecosystem.

Yes. I'm struggling moving to gPhone or iPhone. I really like what Microsoft has improved. And dipping into the google world, Alphabet? Code word for the most intrusive mess ever.

MS is just as intrusive, just they are sneaky and shady about it, google tells you up front what they do.

Microsoft does to
unless you're an insider everything is set to basic.
You can turn off and not use anything
In Windows 10
there's even they privacy dashboard.
You can delete diagnostic data in Rs4/17134 please Where is the lack of transparency?

MS got busted years ago. Was brought up in the EU and made to pay dearly. Crippled innovation for a very long time. Don't think MS wants to get caught out again. Alphabet now???

Lol, if only you knew what Google is getting from you...

https://myaccount.google.com/ You know exactly what they have. You can even listen to your audio recordings from Assistant!

I just installed the update and
1.) I could not open the Start menu until I opened the Search pane beforehand.
2.) It solved the issue of not having blend effect on background slideshow when connecting via Remote Desktop and having Best Experience by default in Performance settings.
3.) It shows in the Notification icon that I have 10 new Messages, while the Notification area says I have no messages at all.
4.) Right-clicking the icon and selecting Don't show the number of notifications on the icon has no effect at all.
5.) Chrome has forgotten all the accounts I have saved as logged in. Not only logged out, but no accounts are offered for services at all. Some application data became deleted.
6.) All app suggestions used earlier to open files are forgotten for associated file types.

I have moved to production ring just prior to insider update RS. Need stability right now.
Left insider.

What is that key combination? It's like a driver reset or something as the screen goes blank and then restarts. Sound driver beeped too.

do your best job on fixing it :)

Why would anyone still use chrome???

Why not? Edge is awful, the UI is rubbish, it is slow, it mucks up some web pages and it don't have add ons that some of us need.

Yeah... No, its actually faster dan chrome now. After testing things side by side myself i dumped chrome without regret. Google needs to learn that Windows 10 is not a bad place to have their browser fully supported instead of halfassing it.

https://www.csoonline.com/article/3263766/security/pwn2own-microsoft-edg... https://www.tomshardware.com/news/pwn2own-2017-microsoft-edge-hacked,339... Every year Edge is the easiest target. What are the chances next year won't be the same?

Agree. It feels much faster now

Chrome sucks now. edge is a good browser and quits lying about an edge. I use it all the time

So all that testing with Insiders and Windows 10 April edition still have problems. Microsoft strikes again.
Useless.

I want to see u make an OS and send out a perfect update to the public. Tik-tok!

Agree. I have been insider a long time. I chose for witnessing user interface and changes that will face the customer. It is a good thing to dog food something before signing on to production. I have removed myself from insider on my personal PC, what a risk, yet useful.
I have been able to go through many disaster recovery scenarios. Nothing trains like doing IT.

Do you personally have that problem? How widespread is it? I have read all these problems people are having with their updates and I personally experienced none of it. Cortana works for me just fine and I don't use that Chrome spyware. Sometimes I just wonder how all these systems were set up.

Welcome to any software ever regardless of what company is coding it. Nothing is ever bug free.

I wouldn't classify fixing a chrome a fix.

I've experienced some judder while gaming after the update. Nvidia has yet to release driver update. It sucks.
Windows Central Newsletter
Get the best of Windows Central in in your inbox, every day!
Thank you for signing up to Windows Central. You will receive a verification email shortly.
There was a problem. Please refresh the page and try again.