Microsoft's DVD Player app for Windows 10 available for old Windows Media Center users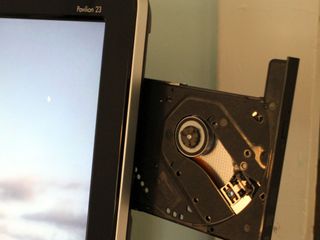 Microsoft promised that it would offer its own DVD player app for Windows 10 a few months ago, and now that app has been launched. The catch is that it is currently available just for people who are upgrading their Windows 7 or Windows 8.1 PC with Windows Media Center.
Microsoft's web page says:
There's also a more detailed FAQ page (opens in new tab) in Microsoft's community forums about the Windows DVD Player app. It also mentions that the app will be available for purchase in the Windows Store for non-Windows Media Center owners but at the moment, that link is not available, nor is there a price mentioned for the app.
Source: Microsoft (opens in new tab)
Windows Central Newsletter
Get the best of Windows Central in in your inbox, every day!
Weird there's no link. Good though it installed automatically on my Windows 10 Pro from 8.1 with WMC.

Que the WMC rage. Lol, dvds

Media Center did more than just play DVD's, could do OTA, DVR, Blu Ray/HD DVD with TMT. Only simpletons fail to understand how good the software was.

Exactly. For me, it is a DVR, a one-remote solution for watching Netflix, and the never-to-be-updated-again Hulu Desktop app, in ADDITION to playing DVDs and BDs. From this point on, there will be one PC in my home that will never be upgraded, and that is the one hooked to the TV.

An Xbox is good enough for me :)

Completely agree. A simple DVD player app is in no way a replacement for WMC; and for people that use WMC on a daily bases especially for all their TV needs a Windows 10 upgrade is simply out of the question until Microsoft releases a version of WMC that runs on Windows 10 and has all the neccessary features.

Miss WMC? Download Kodi Posted via the Windows Central App for Android

I have a HomerunHD network tuner. The vendor no longer supports it, so... there isn't an extension for Kodi for it, but WMC uses it just fine. I agree with you, Kodi does a great job, but still relies on vendor add ons for hardware. I highly recommend Kodi for those that have supported hardware.

I've been testing Kodi on my Windows 10 preview machine. It is not nearly as user friendly as WMC, and doesn't support protected content for digital cable like WMC, which is almost every channel from my cable provider. Kodi will likely be my interface for the upcoming HDHomeRun DVR software, but the DVR engine itself will function as more of a WMC replacement than the Kodi player in my book.

Only one problem with that is DRM support and nothing out there supported it except WMC

I'm pretty sure I NEVER used WMC to play DVDs. I use it as my DVR daily, though. No upgrade for me until there's a replacement solution.

If WMC was your thing, then DON'T UPGRADE. I can't understand while so many WMC fans are complaining about it. Windows 10 is OPTIONAL, you don't have to upgrade (mind you, about a free upgrade at that).

Uh...that's exactly what he said he was going to do (not upgrade).

Wait until someone patched that software and made available for Windows 10.

But now anything with WMC has a set 5yr end of life tied to it so even if you don't upgrade it will stop working becouse WMC needs information provided through Microsoft such as Guide listings and you have to certify each PC you install a cablecard in for DRM support through CableLabs

I could use this and I originally had Win 8 with media center before I hoped on the insider program. Oh well, at least there's Windows media player and other free options

Methinks VLC can even play blu-ray?

Oui, mais non Blu-ray avec le 3d. :)

That kind of suck that other people. Gonna have pay for the app later. Not everyone knows about VLC.

Not everyone knows about WMC as well as they know VLC. And there are lots of other apps available to play dvd videos.

It's all about licensing the codecs used for DVDs and over-the-air digital TV (mpeg2 iirc). Super annoying.

VLC doesn't have a 10 feet interface.

Kodi does Posted via the Windows Central App for Android

This is all very confusing. I get that Microsoft want us to watch DVDs and Blu-rays on our Xbox Ones (because everyone has bought one already, right? ;) ) but they seem to be actively making the process a chore in Windows. Windows 8 ripped the ability to play DVDs out of the main OS, and never supported Blu-ray leading to having to install crap like PowerDVD etc. and while they have a perfectly great disc experience on the Xbox, this isn't getting transferred over to Windows unless you've upgraded from Media Centre? Just release the app, make it play Blu-rays for those that have a blu-ray player, make it burn discs too seen as that's still a chore using Explorer. Just make it a pleasent and easy to use experience for the billion users they want to delight and roll with it. Make the blu-ray function an in-app purchase if needed but don't make people jump through hoops for the most simple of functions. (Having said all that, I've mabe used my external disc drive maybe twice in the past year, and once to play a blu-ray, so doesn't really affect me that much but I know plenty of people who use their laptops as their main place to watch DVDs and blu-rays)

It costs licensing fees, if my understanding from when they made those moves with Windows 8 is correct. I'm sure they have internal metrics that show what percent of Windows users actually play DVDs/Blu-Rays, and I'd be willing to bet...one's personal experience aside, that number simply isn't that high. Physical media hasn't quite gone the way of VHS, but I'd say it's teetering pretty close.

I've switched to a laptop without optical drive and I don't miss it one bit.

A dvd player app ??? Why when we have VLC ??? Or why can't they integrate it too WMP ???

The entire point of Media Center, for me, was the ability to record cable TV to your computer. Without that option in Windows 10, I'm going to hold off on upgrading for now.

They should open source the code if they really just didn't want to keep maintaining it. I know there was licensing costs but I'm sure some bright person could figure it out

Yeah, if Microsoft simply didn't want to maintain it, I don't see why they'd be against open sourcing it.

Same here. I never use WMC to play DVDs. Only use is for my Ceton cable card.

They can't just "Open Source" licensed codecs. That's most likely against the license agreement. That licensing fees was what drove up the cost when purchasing previous versions of Windows, so they've cut it out in recent versions. If you'd like the codec and DVR support that badly on Win10, you'll pay for it, right?

I did for the Pro version on 8.1. Sure.

Can I get this from my preview. I did have win 8 pro with media center before upgrading to preview

I imagine if you can roll back you should be able to.

Rolling back to get a dvd app. Feels a bit much.

Why so restriction on that simple and silly DVD playing software??

But we didn't use WMC for DVDs, we used it for recording and watching television!

They're not dumb; I'm sure Microsoft know this. They're not addressing it, because there's no good answer.

Which in a way makes them dumb.

Now you just need to login to a WMC PC with your Microsoft account to connect this app to your account.

Can VLC on the desktop play DVDs?

Yes, Blu-rays too. Basically if VLC can't play it, you probably don't want to view it.

No wonder it pops-out in my laptop. Too bad, its just a DVD player that should be included with Moves & TV instead of separate app. Microsoft never forgets to complicate things and bring confusion to general users.
Also WMC users wants to record TV more than just playing a movie from disc. What about that app instead MS? Also please just integrate that TV functionality too to Movies & TV app instead.

It's called streaming video, welcome to the future.

Who hasn't had internet connection down hours and hours me I have a day backing up media and DVD worth having I no I must sound old ha I'm ok with that

This Sucks......... "3. Q: What if I already upgraded to the Windows 10 Insider Preview from an eligible Windows 7 or Windows 8 edition before the final version of Windows 10 was released? A: The free Windows DVD Player app is tied to your Windows 7 or Windows 8 installation. To get the free app, you'll have to use your installation media to re-install Windows 7 or Windows 8 + Media Center, and then upgrade to Windows 10."

I totally agree! Not cool!

Thats the insanity and complete idiocy of Microsoft for you.

While this doesn't bother me too much, I do know some people who are not tech savvy that just buy a basic PC that will not upgrade simply because they find it offensive that Microsoft would not include this ability. I just don't understand why at this point, with the negativity that surrounded Windows 8 and the need to rehab their image, they would do anything that could lead to any negative press at all. Man up, do the right thing and just include it from the start for everyone. Eat the minor cost and provide it. Instead they decide to do something that will once again upset some of their customers and could lead to negative press because we know how people are looking for any reason at all to bash them. Another brain fart from Microsoft.

I think you're overestimating the number of people that will give a crap about WMC

Without the Media Center, how can I rip CDs on W10? This DVD app is nice.

Using WMP? That's still there.

I tried using WMP and got no audio so thats how Microsoft is fixing it

After the hoops I had to go thru on getting my PC to use wmc I went back to w8 pro, then upgraded to 8.1 pro and got Nero 2014 for like 29 bucks. Plays movies very well and comes with loads of other stuff. While I miss some functions of wmc, it just never worked properly for me.

Lol.... Have to buy the app if you do a clean install.... Oh come on Microsoft. It's not even going to dent your bank account to offer it free for everyone else.

If you did the insider program and had a media center version of 7 or 8 you have to reinstall 7 or 8 then upgrade to get it. This sucks for those of us that had media center and were part of the insider program!

I agree, this is a bunch of crap. Not only did I give up my $10 Media Center add-in months before I had to, I also provided invaluable feedback to the Windows 10 team by using the Technical Preview. I think all Insider members should be given a free copy of the DVD app as a way of saying thank you, instead of penalizing those loyalists who previously had WMC installed.

and what still sucks is I already did the upgrade and now I have to reformat everything reinstall windows 8.1 with WMC just to get the FN DVD player, And I was on the insider preview on another system so yeah they are really bugging this up.

It time limit wow haha that catch 22

Everything is a app with Microsoft. The Xbox one is so slow because everything is an app. Even the Games and Apps is an app. It's ridiculous!

The alternative is the requirement for an OS update every time they want to update an app. I know which I'd prefer.

I hate to break it to you, but that's how computers work. Everything new is a seperate application.

no thats not how computers work is a incorrect statment. Its the way companies will try and make you go if you dont stand up and moan about it. Desktop pcs were always multimedia, the first time my windows pc couldnt play a dvd was windows 8. No offence but that wasnt acceptable in windows 8 and its certainly not acceptable on windows 10, remember they saved 2 pounds per windows copy by not installing the codec, something most of us would have rather payed in windows 8. If you and others accept these cost cutting ways youll end up feeding that greed that has blead through and already destoying gaming with free to play or pay for a boost or vanity items lol.

Yeah they crippled Windows Phone with making all system functions an app as well, with every iteration they are ruining what made WP compelling in the first place.

i was using iphones for 5-6years, it wasnt until windows phone 8.1 and denim came out that i felt the phone had reached a point i could use it instead of my iphone. On buying a lumia 930 and with 8.1 denim i can honestly say that was and is the best phone and os experience i have had. I feel windows phone 10 has alot of good but opting to leave out piviting in music, photos isnt one of them. Their new photo album order by dates is noce but none of my folders from onedrive,facebook or whats app even show up any more and is a huge downgrade. I also hate the inbox of the outlook mail app i dont have a unified inbox and there is no option to see all mail, instead i have to click seperatly on each of my four email accounts and read them seperatly. Again not many iphone or android users would even want to try windows phone 10 just on that 1 thing, but hey at least microsoft listen to insiders and give them a built in flash light lol. As much as i dont like the disjointed feel of the hamburger menu and its oposition with 8.1 swips and scroll method, i would still forgive it if only they had a unified 1 inbox all mail option on the mail app but they dont. shame cause live tiles is just so good that a icon based phone makes me hurl, but clicking daily all the time through the day too on every email account to to read a email or check if its there is a very pointless and heavey piece of goza i certainly dont want. The rest of windows 10 phone i actually really like, things like rejmembering the last alarm you chose is a much improved small issue. The notification expantion is nice, but 2 rows to many, just give us 2 rows of 5 and then add some room for app or speed dial shrt cuts and well be greatful. Love the extra cusomisation optioins. Prefer the new grove to xbox music, but i still want more than 1 option for my album view, like a tiled view so my 5 inch supersized phone can display 30ish albums on one page instead of groves 5, but then again xbox music was a ridiculas 2 albums lol. and people wonder why the phones dont sell.

Remember a few years ago when everybody complained about how NT 5.x was too monolithic and that made it hard to update? Then the NT 6.x cycle began and Windows Vista was more modular, allowing "Anytime Upgrades?" And that was good. Then Windows 7 was even more modular still, allowing Starter editions and lightweight servers and even easier installers that didn't take as long as Vista. And that was great! Windows 8.x continued that work to the point where Server Core was a reality, and we were told about how major components of the system software would one day be updated as if they were standalone pieces of software. And everyone stood up and cheered. Okay, they didn't because they were too busy whining about the Start screen, but they liked the promise of the future. Now we have that great future where a major portion of Windows can be updated separate from the underlying system software and we have people that complain "IS JUSS A APP YALL" as though that's some sort of heinous problem in of itself. Ding ding, the future's here. Remember when that used to make people happy?

In related news... Microsoft will now start selling buggy whips. Seriously? They admit they are killing the feature, then act like they are throwing a bone to the tens of thousands of Media Center users by providing a playback app for a media format that is all but dead? Hell, Blu-Ray isn't going to make it much longer with teh rapid rsie of streaming and digital download. Gee. Thanks MS.

personally i never used media centre because it was awful, i prefer xbmc or kodi as it is known now. After the many many long years that media centre has been out i cant believe that micosoft still didnt add thumbnail fuctionallity to personal movie libraries like kodi and xbmc has done for years. Thats something that seems refective through the last 10ish years minimun. But their build in media player should be able to play both dvd and blu ray content, dont get me wrong i fdont buy blu rays that much any more or dvds, but i have a large collection and windows should have suported that years ageo in windows 8 and windows 10. Have you tried kodi yet i highly recomend it for all your entertainment needs.

Media Center does offer cover art thumbnails in its built-in movie gallery, and I also have video clips stpred in a directory that get thumbnails. But I don't use that, instead using Media Browser or Plex. Media Center is the ONLY media player/server that is CableCard compatible. There are a handful of others out there that offer DVR functions, but on with over-the-air broadcasts or clear QAM unencrypted cable channels. SilconeDust is working on a CableCard DVR software, but based on rfecent posts on tehri kickstarter page, teh project has stalled and SiliconeDust has not been very forthcoming with info about progress. Media Center is actually pretty great in my opinion, with a proper 10 foot remote interface, and the ability of my wife to operate it without a lot of fuss.

WMC was the Bing/Cortana of yesterday. Not globally supported, for example dvb-c, the most common european digital tv format was missing yet terrestrial dvb-t was supported. And then it died.

It is gonna be the worst DVD player ever (as we know Microsoft) and it will be available for PURCHASE. OMG :D :D :D LOL

It would be pretty badass if it's designed to shoot DVDs at naysayers.

Or you can use Kodi or VLC for free to play DVDs....seriously this is not that big of a deal. Posted via the Windows Central App for Android

But they don't support premium TV recording such as WMC

i use kodi and vlc that atre free i also use power dvd but it still doesnt change the fact that microsoft should have added suport to their os and thier media player.

One ques, Windows Media player still exists in Windows 10?

yes media player is there but doesnt play my dvds or blue rays, maybe i have to go find a set of klite codex lol if they still exist.

No WMC, no upgrade. It's that simple. Is it a CODEC issue? I have money. Please take it. Microsoft, take my $30 and provide WMC in Windows 10. We all know that the app will run on Windows 10. So why kick this child out of the house? Why the hate? What????? Xbox One will become the Media Center? Thats nice. Why isn't that feature available TODAY? Windows 10? Not feeling it. I want my W.M.C.

Go buy Nero or another Media Player. Can't rely on Microsoft to bake EVERYTHING for your PC.

dvd playback you can expect i,t after all it was in windows 7.

Why not download vlc for desktop and spear yourself the worries

It sounds painful to spear yourself :\

There's one machine I'm not updating to Win10 and that's my Media Center PC. Until I find something on Win10 to replace the InfiniTV and give the same features I've been using for years, it remains my DVR.

Does anyone know if once installed, if the app is tied to the Microsoft account logged in? It's not a big deal for me, but it would suck to do a clean install later and lose it

I'd assume that if it's an app in the store and you use your Microsoft account that you will then have the license to redownload the app from the store later. That probably won't work as well if you just sign into your computer with a local account.

VLC, KM player, pot player, lots of options are available to people if they want a free DVD player.

Really? Paying for a DVD Player software?

I have a tv tuner tuner built into my 8.1 pc. I f i upgrade to 10 what can i use to view and record tv channels. I really hope there is a solution because i wnats windows 10 soo bad

Everybody keeps preaching VLC, but it is not compatible with W10.

what special compatiblity do you need for W10? Just use the full fledged VLC executable program, it works just as well across the Operating systems,

We have Windows Media Center set up as a whole house system for music, pictures, and most importantly, recording and playing cable tv and protected DRM TV (HBO, ...). With Ceton 6 tuner card and Xbox 369s it is an amazing family friendly system. We don't play DVDs. It's ridiculous to think Windows Media Center is only for DVDs. Someone at Microsoft is clueless.

and wouldn't it make sense that if you play a movie or show on an extender or another system on that network that it shows up as a dvd playback?

Kinda sad hp still uses tray loading drives does it still sound like a screeching noise

They should do a Windows Blu-Ray Player so I can get rod of my pre-installed PowerDVD

I have two computers, a desktop and a laptop. The laptop has already been upgraded but the desktop with my Infinity 4 card which is my DVR will not be upgraded. At least till Ceton decides how to make their cards work in Windows 10. I only use WMC for the DVR, nothing else. If I want to play a DVD I use VLC. Kodi is nice but really slow and I have yet to figure out how to make it record 'anything' and live tv, like cable, well forget it. Nothing works like a Ceton card with a cable card installed and WMC. I as a lot of you say Microsoft is screwing up big time!!!

i still cant believe that things like dvd playback and blu ray playback are not included on windows 10 desktop, it sucks they really should have suported it even at a cost, id rather pay a extra 2 pounds than not have the very things a pc should have had from day 1. It was never a issue for macs.
Windows Central Newsletter
Thank you for signing up to Windows Central. You will receive a verification email shortly.
There was a problem. Please refresh the page and try again.