Despite Minecraft's massive success, Mojang Studios still feels like an underfunded indie studio
Where is the line between maintaining a studio's independence and holding them back?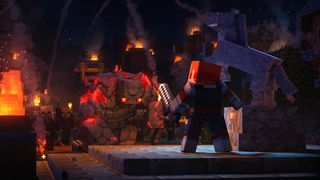 (Image credit: Microsoft | Mojang Studios)
The tale of Mojang Studios is of irrefutable success in the competitive games industry. Founded in 2009, the then-Mojang broke the scene with Minecraft, a game that combined unique visuals with limitless creative potential and accessible survival mechanics.
Over a decade later, Minecraft boasts of well over 130 million active monthly users, and has established itself as one of the largest and most popular games of all time. Years of constant support, evolutionary updates, and a simple gameplay structure that can appeal to gamers of all ages and expertise have solidified Minecraft's position on top of the game world.
Mojang Studios, too, has evolved with their project. In 2014, Mojang Studios joined the Xbox Game Studios family underneath Microsoft, and now has over 600 incredibly talented employees that help drive Minecraft even farther than ever before. The Minecraft brand has expanded, too, with the best merch, toys, and gifts for Minecraft filled with books, Lego sets, apparel, and so much more. On top of that, Mojang Studios has made Minecraft into a full-blown franchise, with spin-off games like Minecraft Dungeons and Minecraft Earth. It's hard to go far in video games without running into Mojang Studios.
These long-running victories make it impossible to conclude that Mojang Studios isn't a massive success, so why does it still so-very-often feel like an underfunded indie studio?
Minecraft feels neglected on Xbox Series X|S
The Xbox Series X and Xbox Series S have officially been out for just-now five months. Availability issues aside, many gamers have firmly joined the "next generation" of console gaming and have been enjoying what the consoles can offer with more powerful hardware, advanced features, and lightning-fast SSDs.
Five months the latest Xbox consoles have been out globally, and many games have been updated to take advantage of their hardware with higher resolutions, faster framerates, shorter load times, greater visual fidelity, ray tracing, and so much more. Countless others are set to be released as optimized titles or updated in the future.
Minecraft hasn't received any updates or even communication about future updates to optimize it for next-gen. Minecraft has been neglected on the Xbox Series X and Series S and may actually be worse than on Xbox One and One X.
The tease of ray tracing on Xbox Series X|S
One of the most significant developments in recent history for Minecraft has been Minecraft with RTX. Minecraft: Bedrock Edition on Windows 10 is paired with high-end NVIDIA RTX GPUs, like you'll find on our list of best GPUs for gaming and new gaming technologies to enable real-time ray tracing. This means realistic tracking of lighting, reflections, shadows, and more to truly transform Minecraft. The effect is immediate and gorgeous, and Minecraft with RTX recently officially released for Windows 10 Minecraft players.
Back when Microsoft was teasing the impending arrival of Xbox Series X and Series S, they also teased hardware-accelerated ray tracing support on their next-gen consoles. Some games, like Watch Dogs: Legion, already utilize ray tracing on the two consoles and the results are impressive. However, when they first previewed ray tracing on the Xbox Series X, Microsoft used Minecraft. Afterward, Microsoft said it was a technical preview only and wasn't confirmation of any future products or plans.
Players are still left asking when, if ever, Minecraft with ray tracing will come to Xbox Series X|S.
The reality of Minecraft on Xbox Series X|S
Implementing ray tracing in a huge game like Minecraft does take time, as proven by the slow rollout of Minecraft with RTX on Windows 10. However, the lack of communication and updates for Minecraft on Xbox Series X and Series S is only the tip of the iceberg. Currently, Minecraft runs on the two consoles in backward compatibility mode, meaning it's running like it would on the Xbox One.
For hundreds of other games, running in backward compatibility mode leads to a better experience. It allows those games to take advantage of faster loading times, and even improved resolution and performance in some cases. Features like Auto HDR and FPS Boost add greater value to games without relying on updates from developers, and make games like Prey absolutely incredible.
On the other hand, Minecraft often feels like one of the few games that actively suffer from running in backward compatibility mode. Minecraft, alone, suffers from intermittently dropped frames and occasional lag on my Xbox Series X that I never experienced on my Xbox One X. It's never enough to hamper my experience or prevent me from having fun. Still, it's more than enough to notice and be concerned.
Minecraft not being an optimized title is a missed opportunity from both Mojang Studios and Microsoft to make Minecraft on Xbox the best possible experience for Minecraft fans. The fact that Minecraft feels like it runs worse on my Xbox Series X almost feels like neglect, despite regular content updates and patches from Mojang Studios.
Mojang Studios isn't "all-in" on Minecraft Dungeons
Minecraft Dungeons is the first full-blown game that has turned Minecraft from a brand into a franchise. This co-op action RPG has made it clear since its debut that it has the foundation of a great game, but the road to where it is now has been filled with weird missteps, delays, and decisions. Like with regular Minecraft, Minecraft Dungeons is a good game built by wonderfully talented individuals and has made many players very happy playing it. Despite this, Minecraft Dungeons has undeniably been held back by the same phenomena that make Mojang Studios feel like an underfunded studio.
Nearing its first anniversary, Minecraft Dungeons only just recently began to feel like it's a finished game with the launch of the Flames of the Nether DLC. Flames of the Nether added a proper endgame to Minecraft Dungeons, which is a huge part of what draws people to action RPGs like Minecraft Dungeons. Flames of the Nether also finally made Minecraft Dungeons an Xbox Series X and Series S Optimized title, even if that still comes with caveats.
When did Flames of the Nether release? February 24, 2021, which is over four months after the launch of the Xbox Series X and Series S, and just under nine months since Minecraft Dungeons released to the public. But the story doesn't end there.
Another studio and delayed features
Mojang Studios doesn't handle a lot of the work done on Minecraft Dungeons. For the most part, Minecraft Dungeons is handled by studio Double Eleven. Double Eleven has done great work and has an impeccable track record with other projects they're in charge of (Double Eleven specializes in handling "side" projects for other studios). Still, in the case of Minecraft Dungeons, one can't help but wonder how things would be different if Mojang Studios handled everything in-house.
Since its launch, Minecraft Dungeons has been plagued by everything that "wasn't there" that probably should've been at launch. The game launched with little content and no real endgame for players to explore. This was slowly fixed in the over ten months since then with the launch of four DLC and multiple free updates, but Minecraft Dungeons didn't feel like a complete experience until the Flames of the Nether this February.
Minecraft Dungeons was also launched simultaneously on many of the same platforms that Minecraft is on and had the same cross-platform promises. But it wasn't until November of 2020 that Minecraft Dungeons finally added cross-play support and reaffirmed that, yes, cross-save support is coming "soon." Nearly five months later, cross-save is still nowhere to be found.
There have been other smaller misses and holes in Minecraft Dungeons through the last year as well. Little to none of this is likely Double Eleven's fault, which is a professional studio full of experienced developers. But could Minecraft Dungeons have benefited from being built in-house, with a team and management intimately familiar with Minecraft and building a full-featured cross-platform game?
Barely a Microsoft game
Minecraft Dungeons also suffers from feeling like it might as well not be published by Xbox Game Studios. Related to its weaknesses with content and features in general, Minecraft Dungeons has never felt like a "first-party" Microsoft title and doesn't support many Xbox-centric features or feel very platform-forward.
For one, Minecraft Dungeons is available for both Windows 10 and Xbox through the Microsoft Store, but is not an Xbox Anywhere title. The lack of cross-save is especially noticeable here, as progress does not carry over between the two nearly identical versions (both of which are also available through Xbox Game Pass).
Even on Xbox, Minecraft Dungeons doesn't make any real efforts to go above and beyond. Yes, Minecraft Dungeons is technically an Xbox Series X and Series S Optimized title and hasn't received the same treatment on PS5. Still, those Optimizations feel like the bare minimum necessary to simply obtain the "Optimized for Xbox Series X|S" label. Minecraft Dungeons gets a minor resolution bump, higher framerates, and little else. Everything else that's great about Minecraft Dungeons on Xbox Series X|S was already great in backward compatibility, like load speeds.
In fact, despite holding the optimized tag, Minecraft Dungeons still actively uses a backward-compatible feature: Auto HDR. Yes, Minecraft Dungeons doesn't have native HDR support and instead relies on Microsoft's Auto HDR feature applied to certain backward compatible games. While this looks great (compared to no HDR), native HDR is still hands-down superior and a mainstay for many Xbox Series X|S Optimized titles. So is Minecraft Dungeons Optimized, or is it a backward compatible title?
Minecraft Earth could have succeeded
Minecraft Earth is a prime example of Mojang Studios' desire to expand the Minecraft brand and their subsequent failure to execute on that vision. When this ambitious mobile AR Pokemon Go competitor was announced, it had real potential to become a contender for Pokemon Go's throne atop the mobile gaming world. While Minecraft Earth may not have ever surpassed Pokemon Go, it had a chance to confidently stand next to it and pronounce "I am Minecraft Earth, and I am successful," even in an incredibly saturated market.
Instead, Minecraft Earth languished to a slow demise due to an awkward soft launch, a total lack of marketing from Mojang Studios or Microsoft, and an incredibly slow update cadence that never addressed the lingering foundational issues afflicting Minecraft Earth. Because of these missteps, the short-lived mobile Minecraft experiment releases its final breath this June in the company of the tiny handful of players who gave it a chance.
The unfortunate truth of the matter is, Minecraft Earth was never given the attention or time it deserved by Mojang Studios. While one could argue it was a side project developed by a small team at Mojang Studios, you can also say the same about Grounded. Grounded is built by 14 developers at Obsidian Entertainment as a passion project, and that hasn't stopped it from being a wildly successful entry in the busy survival genre.
When Minecraft Earth was released, many of the players interested in it weren't even aware that it had ever launched. Minecraft Earth slowly trickled into new areas with little to no fanfare or marketing from Microsoft or Mojang Studios. When it was fully released, updates came slowly and rarely made large changes. Minecraft Earth also heavily suffered from overly aggressive microtransactions and timers, which ultimately made the game impossible to play for long periods without spending money.
Minecraft Earth's failure could be symptomatic of Microsoft's wider difficulties with mobile games, but that just comes back to why Mojang Studios, a vast company with one of the most successful games in the world, continues to feel like an afterthought for Microsoft. Hopefully, at least, Minecraft can learn from the few good things Minecraft Earth did do.
Mojang Studios' talent is undeniable
The talent and passion that Mojang Studios and its developers possess are immeasurable and impressive in every conceivable way. This fact makes it even more disappointing that Mojang Studios so often feels like it's not a top-tier "AAA" studio. Even little things like how long it took to migrate Minecraft servers from AWS to Azure, or integrate Microsoft Accounts with Mojang Accounts paint a picture that, while Mojang Studios is absolutely a member of Xbox Game Studios, it's a step away and a step behind in some aspects.
Microsoft prides itself in allowing its studios to maintain creative independence. This is a wonderful philosophy, and the support that studios can gain from Microsoft gives them more freedom to experiment and branch out in ways they'd never be able to before. This is how we got games like Grounded and why titles like State of Decay 2 continue to get so much love. It feels like Mojang Studios gets too much of the latter and not enough of the former, however.
Mojang Studios works best as an independent, cross-platform studio that's allowed to follow its own vision. Still, it could also benefit from being a little closer to Xbox Game Studios and the integration with Microsoft that it affords. It may be a little harsh to refer to Mojang Studios as an "underfunded indie studio," but it's even more difficult to imagine that Mojang Studios is currently living up to its full potential.
Minecraft and Minecraft Dungeons are both available as part of Microsoft's Netflix-like Xbox Game Pass, joining the impressive ranks of the best games on Xbox Game Pass.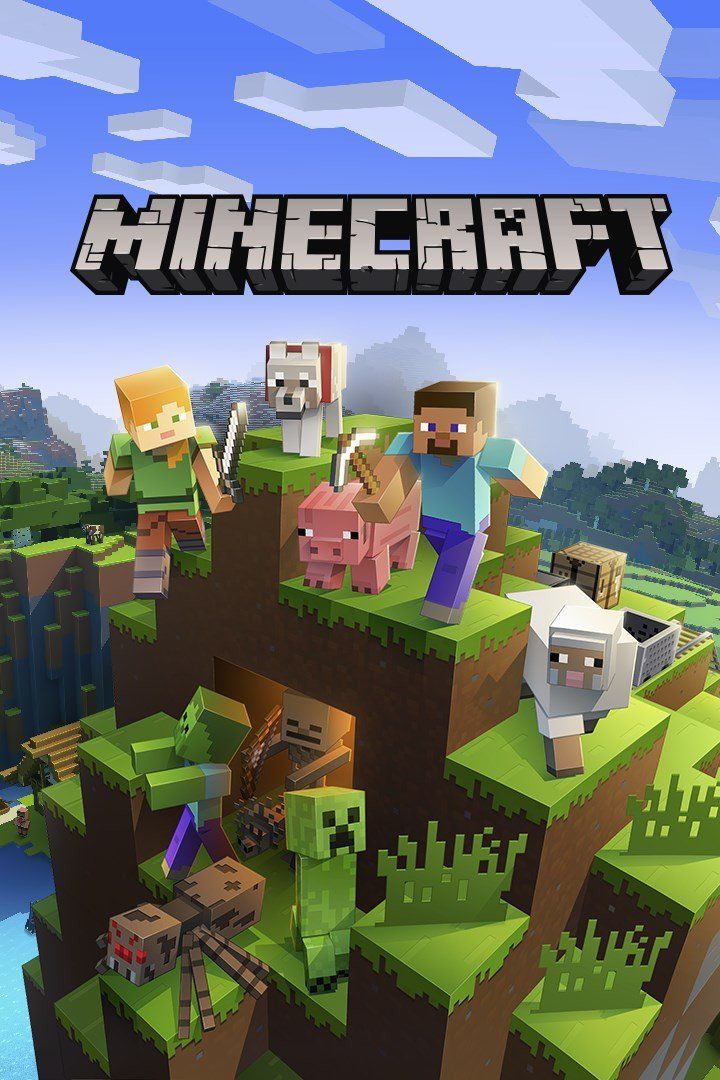 A gaming masterpiece
Available everywhere you play.

Minecraft is an inarguable and complete success. It has sold copies in the hundreds of millions, has a huge following of dedicated players, and lets you unlock your every creative desire. It's also available on every platform imaginable, including Xbox One, Windows 10, Playstation 4, and Nintendo Switch. Play with anyone, and play anywhere.
Get the Windows Central Newsletter
All the latest news, reviews, and guides for Windows and Xbox diehards.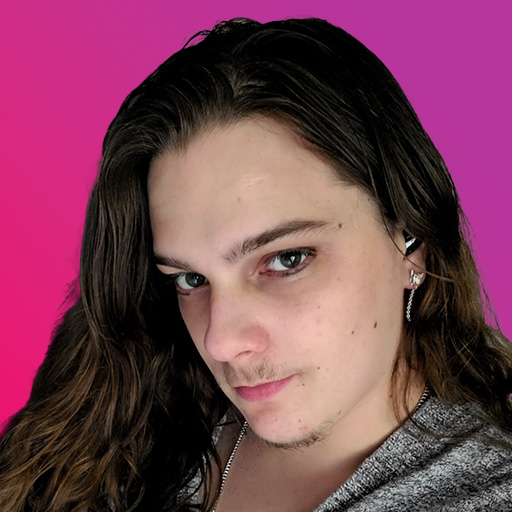 Zachary Boddy (They / Them) is a Staff Writer for Windows Central, primarily focused on covering the latest news in tech and gaming, the best Xbox and PC games, and the most interesting Windows and Xbox hardware. They have been gaming and writing for most of their life starting with the original Xbox, and started out as a freelancer for Windows Central and its sister sites in 2019. Now a full-fledged Staff Writer, Zachary has expanded from only writing about all things Minecraft to covering practically everything on which Windows Central is an expert, especially when it comes to Microsoft. You can find Zachary on Twitter @BoddyZachary.