More details revealed about Cortana and reading mode in 'Project Spartan'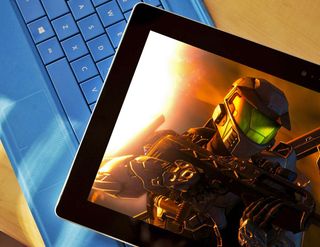 More details, along with some leaked screenshots, have been posted showing off more of "Project Spartan", the code name for Microsoft's next web browser that will be included in Windows 10 for PCs and smartphones.
Neowin has posted up the information and images, which talk about how the Cortana digital assistant is integrated in Project Spartan. It states:
There's also information on the new version of reading mode, which was first introduced in Internet Explorer 11 for Windows 8.1. It will allow users to change the look of a web page so that only the main texts and images are displayed, with no banner ads. Project Spartan will also integrate reading lists, which allow users to save web-based content to read offline. Stand alone Reading List apps were launched by Microsoft for Windows 8.1 and Windows Phone 8.1.
Microsoft has already confirmed that the first public release of Project Spartan will be available with the next Windows 10 Technical Preview release, which is expected to launch sometime in April.
Windows Central Newsletter
Get the best of Windows Central in in your inbox, every day!
Hope a new build of windows 10 for phones is due soon......

I hope its released for more devices too.

I personally don't care about more devices since I bought one of those 635's from WalMart for cheap, but yes, they need a new phone build asap. Maybe that are still trying to determine ellipsis or hamburger (I hope ellipsis!)

Well yeh, of course you wouldn't care, you already got it. However, there's some people that care about Windows 10 being tested and actually giving feedback, not using it just for features. So id you were smart and wanted Win10 to turn out good, it needs to be tested on more devices.

Need it for my 1020 secondary phone

Yeh, I have the 1020 as secondary as well. Btw terrible username lol

https://twitter.com/GabeAul/status/578364775584784384

Thanks for the link. But what a fucking whiny dick on twitter. I can't stand these horrible attitudes anymore, I want to punch someone in the face. :)

Yeh no joke man, those are the kinda people that embarrass this community.

Microsoft doesn't HAVE to give us a preview at all. People really need to chill. When they feel something is ready they will release it. They are not obligated to do so. I really want to try out Windows 10 on my 1520 but I'm not going to complain about how long it takes them to release a preview of something on twitter.

Exactly. Like really though, why does someone even have time to sit there and complain out in great detail the fact that its not here yet? Its just pathetic to me how people act toward someone who should be highly respected.

What about working in phones ?

Btw,cant wait to try spartan out...

I bet there's no one will understand what you said, at least I do, happy nowrouz ;)

You bet wrong. LOL :D. Happy Nowruz.

I can't find reading mode in IE 11...!

Are you in 8.1 or technical preview? If 8.1 then you can see it in ie11 modern app and if tp then you can't cause there's no modern app there

Me either. I'm on 8.1 with IE11 using immersive/modern version.

The name of the new browser is "project Spartan" or "Spartan" only?

It's still no official name just a code name for development.

Shit, Cortana is the new Clippy...

So much more and better version of the clipster.

I miss Clippy! Though he always distracted me from getting work done.... Posted via the Windows Central App for Android

This browser is optimised for touchscreen

At first I thought it said "Project Satan" but then im like that can't be right lol

+1 Posted via the Windows Central App for Android

ROFL! Thanks, I really needed some laugh!

I like how they integrate the reading list in spartan

Can they please just have a poll and understand that almost everyone wishes this browser to be called Microsoft Spartan and be done with scaring us into thinking it could change names! It's not only a "cool" name, but it absolutely makes sense and also brings MS up to date with current trends/styles etc apple can keep retina, the "I" preface/fix and we can have a powerful sci-fi ecosystem, thank you.

I disagree, but that's just me :)

You should give examples of other names otherwise I just assume that you simply don't like the name Spartan, but don't have any alternatives? I don't play halo, but I like the idea of any video games' culture/aspects etc being integrated into my chosen OS

Completely agree with you :)

I also disagree. Why does it absolutely make sense? Because of Halo? I know more people that don't know about halo than I know people that do. I do not think Spartan is a good name for a browser.

Because the word Spartan has multiple meanings depending on the context. Leaving Halo references aside, the adjective Spartan refers to something that is minimalist which is something the new UI is going for. It also has positive connotations with respect to the 300 which many people are familiar with. Besides, was Chrome, Firefox or Opera considered a 'browser' name when they first came out? The name Spartan works on many levels and should be retained.

This. When I hear the name Spartan, I don't only think of the Halo franchise, but power and agility, people assume that it's only Halo fans that appreciate this name... It's not, because I've never played Halo and know very little of it, but I love this idea and I used to be an avid gamer so anything inspired from a game becoming reality really excites me

I don't personally care for halo, but I know of it and think it's a decent set up for us to have halo inspired aspects integrated into our OS, please recommend another name otherwise I have nothing to compare and retain sold on the Spartan name :)

There was a poll done earlier and most of users responded preferred to keep the Spartan name. Spartan goes weil the Cortana in names. MS even tried to change the Cortana name earlier, but users shot them down.

I wonder how Spartan will work in phone.. Seeing the desktop version, It might just be awesome

Why is this info on the right? Cortona is on the left of the screen.

Because the Cortana button is on the upper right side of Spartan? Also, a lot of people have bookmark pane docked to the left side.

These UI inconsistencies drive me mad.

Why is it inconsitant? She is a little circle, present on the task bar, and in the browser. She is consistantly a circle, and consistantly helpful.

She's on the left in the OS (by default), on the right in Spartan. Those are different sides.

and it is to the right of the start button... your point? oh yeah.. just a comment to scream "inconsistencies!!". we don't even know if they will move cortana/search to the taskbar. and where we can move it and intereact. also Windows and a browser are two totally different things... what's next? you complaining about Cortana being on the right in a full panel but then on windows a small squre of information? we don't even know if cortaba can be moved or not on Spartan... but even if it couldn't be moved, it still doesn't mean it's inconsistent.

Just pointing it out, and I will on the insider app too.
The 5/10, and 15/30 volume not being lined up in WP is also boring. It is design. I'm complaining so ms improves.

Two reasons why Cortana is on the right of Spartan:
First ,the language English is written from left to right and if Cortana just pops out from the left, it would be greatly annoying. And would cause problems when reading.
Second, there used to be a search tool back in the days with an animation of a paper clip(it even had a name). It used to pop up from the left. Microsoft want Cortana to be different and therefore the position of Cortana on the right is appropriate.

Reading mode is a brilliant function on my phone. Great to see on tablet/PC too.

I'd these sort of features are supported in the Mobile version of Win 10 it's really going to blow iOS and Android away. Will the World notice?

Just wish they would release the 640xL in the systems already. Posted via Windows Phone Central App

What I want to know is: Will it have adblocking built in like IE 11 does? Because thats' a step back, if not. Especially if it doesn't support extensions. It would be cool if that feature trickled down to Windows Phone, too.

Will this work like this on the mobile version too?

Great. Now Cortana is watching everything you do in the internets.

At least she will know what porn I like to watch.

"Bounce around in the address bar" you mean like a football or tennis ball?

Great.Looks like more integration with Bing and Foursquare.
Windows Central Newsletter
Thank you for signing up to Windows Central. You will receive a verification email shortly.
There was a problem. Please refresh the page and try again.