More Windows Phone 8 dev features revealed - background location, video codecs and more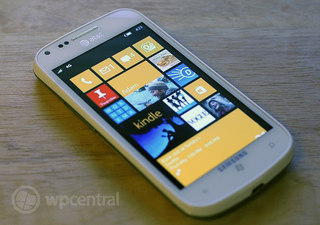 Although the day is winding down, we're still going through the leaked Windows Phone 8 SDK from early this morning. We're finding some smaller nuggets which aren't 'wow' worthy in of themselves but they are certainly worth a mention, especially since they do add some significant new features to the Windows Phone experience.
We must stress—these are still not the new 'consumer' features for Windows Phone 8 which Microsoft has yet to reveal. These are simply more tools for developers to give them more options and features for their apps. These APIs take a long time to write and document which is why SDKs take time to build before going public.
So what are some of these new options for devs?
Background location-tracking for apps
More refined search for apps in the Marketplace
Custom contact store with cloud sync
Media library access for devs
Networking enhancements
Right to Left (RTL) language support
Media codec support and stats
Head past the break for some more details including snippets from the SDK itself…
Background location-tracking is fairly self-explanatory. Devs will finally be able to have their app ping for location updates while running in the background which is good for apps that use turn-by-turn directions. This means you can throw an app in the background and still have it read out the directions while you're driving (or launching another app). That is certainly a welcome feature and it should make location-based apps much more useful.
Custom contact store for apps is a little less exciting but still interesting as it allows devs to maintain their own contact list within the app that can hook into the People Hub. In addition, devs can sync their custom contact store with that on the device. How such a feature will be used is still not clear to us but hopefully some devs can chime in with some examples.
Search extensibility improvements – Although Windows Phone 7 allows you to search for apps based on nouns, Windows Phone 8 will improve this by the additional use of verbs. An example used in the SDK is the word "reserve" for reserving a table. If an app uses the verb and it hits during the search, it will get a boost in its relevance, ranking it higher. If by chance you already have the app, the user can tap the icon and it will launch with the search-query. That should greatly enhance the user search experience and save them from re-typing search items.
Windows Phone 8 now supports RTL languages
Networking enhancements – We'll just post this verbatim from the SDK as it gets a little technical:
Media library API – This is short and sweet but with Windows Phone 8, developers can add and delete media, including music, pictures, and audio.
Right to Left (RTL) language support - Kind of self explanatory as well but languages like Persian, Hebrew and Arabic don't get a lot of support in Windows Phone 7. Luckily in Windows Phone 8, the OS can finally handle these types of languages and the SDK details how to code for these so-called bidirectional apps.
Finally we'll leave you with this graphic which lays out video codec support with the Qualcomm 8x50 and 8x55 processors. These will be used on the more high-end mid-range Windows Phone 8 devices. The numbers should impress but that's also a relative judgment so we'll leave it to you to hash out.
[Note: this SDK is not final, so more chipsets may be supported in the finalized SDK due out in a few weeks].
Windows Phone 8 Video Codec support detailed in the SDK
Make sure you read up on the rest of our coverage of the leaked Windows Phone 8 SDK:
New Map Features in Windows Phone 8
Windows Central Newsletter
Get the best of Windows Central in your inbox, every day!
Daniel Rubino is the Editor-in-chief of Windows Central, head reviewer, podcast co-host, and analyst. He has been covering Microsoft since 2007 when this site was called WMExperts (and later Windows Phone Central). His interests include Windows, laptops, next-gen computing, and for some reason, watches. Before all this tech stuff, he worked on a Ph.D. in linguistics, watched people sleep (for medical purposes!), and ran the projectors at movie theaters because it was fun.
Listening sockets, media library access, complete media codecs. WOW for me :) !!!
For a developer these are killer features that open up completely new scenarios.
Finally we can develop apps that can compete and be superior with ios/android top level apps.

Really? That sound awesome, I can't wait to get a WP8 device!!

The media library access is very interesting. Do the new APIs make it possible for say a last.fm scrobbler app to access 'now playing' music info whilst running in the background?
With current scrobbler apps in WP7 needing to run in the foreground this would be great news to hear :) .

WP8 is going to be massive. We are just scratching the surface now.

Start saving now. I know for sure I will be getting both.

Already got the funds standing by ;)

The Qualcomm MSM8x50 and 8x55 are Snapdragon S2 chips, not S4. The expected profile level support for H.264 is far lower than I would have expected (I would have expected 4 or higher to actually fit what a modern high end phone can do today). I don't think that chart was many to be included in the final SDK since that SoC isn't likely to be supported.
Also, no 1080p video capture would be bonkers in this day and age but the spec only goes to 720p.
http://en.wikipedia.org/wiki/Snapdragon_(system_on_chip)#Snapdragon_S4

Well, they mention 1280x720 video resolution which fits with the WP8 but correct, this isn't the final SDK so much can change.

What I really meant to point out is the model numbers for those chips are not going to be supported by Windows Phone 8 (it's the same SoCs as in the Lumia 900).

Perhaps something along the lines of the custom contacts store will be useful for apps like Tango to integrate with the People hub?

Yea,I was thinking along the lines of that, too. Google Voice apps, VoIP apps, etc.

I believe that will be possible with their new VOIP-system. Any VOIP-system, be it Skype, Tango or something else uses can be closely integrated. They showed it off at the Windows Phone Dev Summit.

Scary looking at those codec's h264 support but only 720p? Not that on a screen that size it would be notably different but if u were projecting...also simple marketing. I hope this information is not the final version

Cannot see PlayTo ai and WiFi direct mention, but of course they will be added ;)
Hope we can create email with any kind of attachments too...

He-he, yes. That is if they are interested!

I think I could continue with the platform in WP8. I almost have to get it because once it drops, my Lumia 900 is going to feel soooo FIRST GEN! lol.

Still no MKV and AVI support ? Oh God,.... Where is the flexibility ? With other platform, we can have player that plays many kinds of video with different containers. This is really bad. I have just gone to a prestigious mall here in Jakarta and looked at Nokia's outlet which was located opposite a RIM's outlet. There is 0, yes zero, visitor compared to the dying Blackberry. They still have 5-6 visitors. Not that many, but in a small outlet inside mall.. That looks damning.

Now with this kind of trick pulled by Microsoft... Nokia has improved considerably with its strategy, design, and marketing Microsoft. Why won't you change and provide out of the box exciting experience ? Epic sadness.

Its just one time observation at night and not at weekend. So, people who can and will buy it are usually too tired and don't go there to purchase phone. What I meant is that at least fix what should be fixed and not give the features that are important but not often used. It's not just distinction, but a working function for every day need.

Don't get me explaining more that there is no tutorial how to use office... Inability to see sms comes from which number so to reply properly, etc etc etc... I am really sad. New features here and that that I and millions others don't use...

um.... u two need to calm down... not only is this not the final SDK and we haven't even get any feature listing for consumers

remember the part that MS said that RT is very scalable and the rumor about HTC pushing 3 phones out? ya, there is no way the current leak is telling the full story, otherwise HTC would not be able to have the specs in the rumor... please do remember that SDKs (especially non-official releases) does not need to include all the chipset supported, because it's not that relevent for devs

Has anyone heard about video (with audio) via Bluetooth? Do we think this is coming?