MrMobile reviews the Plantronics BackBeat Pro 2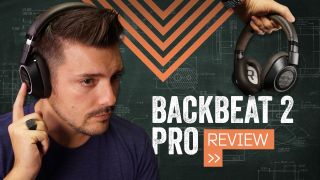 What if I told you there was a Bluetooth headset with killer battery life, built by the same people who made the headsets for NASA's Apollo program? And what if I told you that this headset costs much less than the Bose QC35 I love so much?
I'm telling you now. The Plantronics BackBeat Pro 2 wireless headset is here, and it's on store shelves for a starting price of $199. That puts it in roughly the same territory as that Bose monster and the FIIL Diva Pro I reviewed last month – but at a much more accessible price point.
Find out if the sacrifices in size and build quality are worth the trade-off in MrMobile's BackBeat Pro 2 review!
Get social with MrMobile!
It sounds pretty cool, and way easier on the wallet, even though the aesthetics are OK.

A lot going on with that design. But for the budget - looks like a solid choice (and how about that battery life).

Who is mr mobile? Bring back dan.
Windows Central Newsletter
Thank you for signing up to Windows Central. You will receive a verification email shortly.
There was a problem. Please refresh the page and try again.