Five paid Windows Phone apps I simply can't live without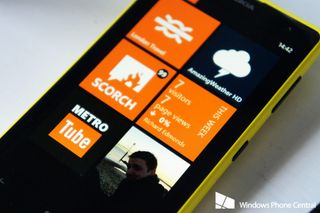 Downloading apps from the Windows Phone Store can open up a whole new world of possibilities. No, that wasn't a sales pitch for the app team. It's a truly great way to experience some exciting content made by developers from around the world. Some apps and games are free, while others are commercially licensed, requiring a purchase.
I've rounded up some of my top paid apps for you to try out, should you not have them installed already. While this may be a small collection, they're apps I rely on a daily basis.
London Travel
London's a big place, as is any capital city. There's an expansive underground rail system (we call it the "tube") which has multiple lines, hundreds of stations and intersect at places you'd not think was possible, but it's an absolute breeze with London Travel installed. The app is a companion app for anyone who's thinking of traveling to London and will ensure you don't get lost on the vast public transport network.
The main features of London Travel include the following:
Display Oyster Card balance (use your email to login, not your username)
Offline tube map
Journey planning
Network status and updates
Departure boards
Back in 2011 when I first reviewed the app, I was still relatively new to London and its transport links. Today I would consider myself comfortable when traveling around and can offer assistance should someone else require it. This level of experience is down to London Travel and getting rather lost on nights out while slightly intoxicated. It's worth having installed just for the Oyster balance alone, which can be pinned to the Start screen.
Unfortunately, the developer behind the app has long since departed from Windows Phone, luckily leaving London Travel in a solid state. There's still room for improvement with the app, including updating it for lockscreen support, widescreen tiles and more. There's also the whole new London Crossrail line currently being constructed.
I've contacted Irtiqa to see if they're returning to Windows Phone to continue development of this great app. While the developer has changed the price to free, it was a premium app when I purchased it (the lite version is still listed on the store) and thus I believe it still deserves a place on my top five list - not to mention I believe it's worth the small price tag which was previously attached.
Going to London? Download London Travel, you won't regret it.
London Travel (2MB - free)
InTheKnow
I own and manage a few websites on the web and have helped out at some rather busy communities in the past - one being a super popular community management and web development forum. Migrating to Windows Phone, I required apps to help me monitor website traffic and other statistics from Google Analytics. Server stuff is always more accurate, but Google is easily accessible and works well enough.
This is where InTheKnow comes into play. I've used some Google Analytics clients in the past, but this one is the latest addition to the Windows Phone platform. If there's one portal you require to Google Analytics, InTheKnow provides. Taking the Modern (cough, Metro) UI and adapting it to display graphs and data, it's a beautiful experience on any Windows Phone, especially the giant Lumia phablets.
It's possible to dive in an get dirty with mobile operating systems, traffic sources, which content traffic is landing on and how said folk are interacting with the web property in general. I've spent hours in this app while traveling to see how websites are performing. It's a great companion app to the Google Analytics web interface, which isn't always easily accessed on the go.
An added bonus of InTheKnow is Live Tiles, which can be pinned to the Start screen and configured to display different information. The only downside to InTheKnow is the lack of updates, which I'll be hitting Doug Rathbone on to see if he has any plans to add new features and functionality to the app. That said, it's a solid portal to your website traffic data.
InTheKnow (1MB - $1.99)
Metrotube
There are multiple YouTube apps available for Windows Phone, making this an extremely popular and somewhat overcrowded category of apps. Since Google continues to refuse to develop and release a sweet YouTube app for Windows Phone (or even let Microsoft do it for them), we're left with relying on third-party platform developers. My favorite YouTube app? Metrotube.
The app has been around for some time, making it a veteran in the YouTube app war. When not checking emails, engaging with others on social networks or playing one of 30,000 Flappy Bird clones, I'll be enjoying videos on YouTube, sucking as much battery from my Windows Phone as possible.
Metrotube is actually developed by Lazyworm, a well known developer in the Windows Phone community. The user experience is just flawless, with numerous elements and features to make browsing the massive video sharing service an absolute breeze. If you're a frequent "YouTuber," it's possible to login to your account and sync everything across to watch videos you've previously marked and view favorites.
YouTube clients are a lot like Twitter apps on the Windows Phone platform - everyone has their personal favorite. There are multiple solutions available on the store and we've always recommended you check as many out as possible to ensure you've got the perfect app that suits your needs.
Metrotube (1MB - $0.99)
Scorch
Work, work, work. It's what we all do to bring in the cash for leisure time. At Windows Phone Central (and Mobile Nations as a whole), we utilise Campfire chatrooms to discuss editorials and general content, just like other companies and organizations. What's different about our teams is we frequently travel to events, meetups and whatnot. This makes it a pain to remain in content with the group.
Scorch makes it so we can remain connected to our work chatrooms on any Windows Phone. It's a really nice app and we've had little issue using it, expect from the sometimes annoying error messages that require you to reconnect your Campfire account. There are many IM clients out there with group capabilities, including the likes of Groupon and WhatsApp, but Scorch is perfect if you're wanting to remain in touch over this particular service.
Here are some highlighted features:
Fast, fluid, simple interface
Automatic login and quick resume
Swipe between rooms quickly
See who's online, and mention them (type @)
View recent uploaded files
It's possible to use the app through the trial, but you'll have to contend with advertisements.
Scorch (1MB - $1.49)
Amazing Weather HD
Before venturing out into the big, bad world I like to check how the weather is going to fare for the remaining hours of the day. This is where Amazing Weather HD comes into play. The app is a beautiful weather app, but aren't the all? What sets Amazing Weather apart from the rest is the included functionality and style of presentation.
Whether you're a big fan of simple UI or a more immersive, animated experience, it's configurable in Amazing Weather. This was the major selling point for myself, the ability to really dig deep and personalize how you want the app to look and feel on the Start screen, lockscreen and within the app itself.
As well as detailed weather reports for selected locations, Amazing Weather also sits nicely on the lockscreen, providing a 5 day report for the week ahead. It's a sweet weather app and one worth checking out, should you be looking for the perfect solution on the store.
Amazing Weather HD (56MB - $1.99)
So those are my top five paid apps. I have more commercial apps that I've used in the past, but if I'm perfectly honest I do tend to opt for free apps for some reason - it's not a suggestion that I dislike paying out for developer time.
What are your favorite paid apps and how much do you rely on them on a daily basis? Sound off some of your own in the comments.
Get the Windows Central Newsletter
All the latest news, reviews, and guides for Windows and Xbox diehards.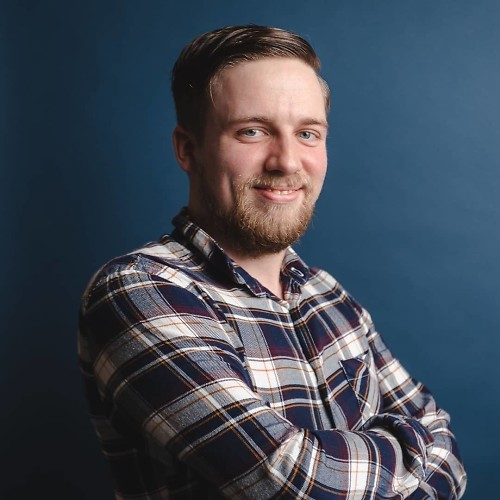 Rich Edmonds was formerly a Senior Editor of PC hardware at Windows Central, covering everything related to PC components and NAS. He's been involved in technology for more than a decade and knows a thing or two about the magic inside a PC chassis. You can follow him on Twitter at @RichEdmonds.