My top PC hardware and accessory picks of 2019
It's been a pretty good year for PC fans, here's what I've enjoyed the most.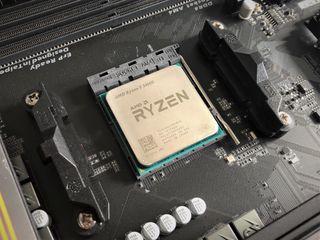 (Image credit: Windows Central)
2019 is in the books, and all told it has been a strong year for PC fans. We've seen such a remarkable amount of incredible hardware and accessories launched, be that high-end Ultrabooks, gaming laptops, mice, keyboards, headsets, even software.
The Windows Central team has already collaborated on an outright best of the year round-up, and all of those are worthy picks. But amid the mound of stuff that's come across our desks this year, my own favorite products from 2019 look a little different. All of the picks below are things that I, personally, have enjoyed using the most this year.
AMD Ryzen 5 3400G
AMD has been on fire for the last couple of years, and 2019 will go down in the books as one where the red team did bring the fight to Intel. But, amid the launch of Zen 2 chips and 7nm GPUs came the Ryzen 5 3400G APU. On paper, it shouldn't have impressed me as much as it did. After all, it's a mild update on the 2018 model and is still based on the older architecture.
But here's the thing. For $150, you're getting combined CPU and graphics that are capable of actual gaming, like, console-class gaming in a lot of cases. The 11 Vega GPU cores are incredibly powerful, and they're also unlocked, so it's easy to get even more performance from them.
For budget PC builders, gaming or otherwise, there's such a strong argument to go for an AMD APU. The CPU part has four cores with hyperthreading as well, making this single-chip exceptional value for all kinds of PC builds.
Budget beast
Awesome performance, affordable price

The combination of the Zen+ CPU and Vega GPU makes the Ryzen 5 3400G a brilliant buy for entry-level gaming builds, no graphics card required, and you'll still have a good time.
Razer Viper
I've never been shy about my love for the Razer DeathAdder Elite, a mouse I've been using for several years and always said I could never see myself replacing. All that changed when the Viper came along, which is quite simply the best mouse I've ever used.
Designed alongside some top pro-gamers (something I definitely am not), the Viper is almost unnaturally light without following the awful trend of cutting holes in the body to get the weight down. The new sensor is absurdly accurate, and the optical switches respond instantly.
The Viper isn't quite as ergonomic as the DeathAdder, but it's still very comfortable to use, especially given the ambidextrous design. The drag-free cable makes it feel wireless (though there is also now a wireless version), and the price for all this awesomeness is actually very reasonable.
Outstanding
The new king for competitive gamers

The Viper is magnificent, almost impossible to fault, and packed with thoughtful design elements and amazing performance that makes it impossible not to recommend to any PC gamer.
AMD Radeon RX 5700
It's easy as both a gamer and as someone who covers gaming hardware for a living to get bogged down in the highest of the high-end gear. This year I switched back to using Radeon graphics in my rig and ultimately settled with the new RX 5700.
Based on AMD's new 7nm Navi architecture, the RX 5700 is 100% a mid-tier graphics card. It's not supposed to give the RTX 2080 Ti a run for its money. Instead, it's here to provide a first-class 1440p gaming experience.
And it delivers handsomely. The RX 5700 XT is a little better, but the RX 5700 is plenty for my needs and more besides. It can match or outperform the previous generation Vega 64 while running cooler, quieter, and drawing less power, and all for around $350. For more GPU options, check out our extensive collection of the absolute best graphics cards available.
Incredible value
The new champ in the mid-range

With Vega 64-esque performance at 1440p and without the heat and power draw, the RX 5700 is an extremely attractive GPU.
Sabrent Rocket NVMe 4.0
Upgrading my gaming PC to a Ryzen 3000-based system with an X570 motherboard meant I could also take advantage of PCIe 4.0, and one of the new breed of superfast SSDs.
I've actually been very impressed with Sabrent's other SSDs this year as well, with the PCIe 3.0 version of the Rocket delivering exceptional value, but it's the new NVMe 4.0 model that's now at the heart of my PC.
The speed this SSD is capable of is utterly insane, and despite being the most affordable PCIe 4.0 SSD around, it's still based on high-quality Toshiba NAND. It also comes with a great warranty and is a nice little bonus to having an AMD system!
Budget performance
Excellent performance at a low price

The future is here, now, and even though this is the most affordable PCIe 4.0 SSD, it delivers performance in spades.
Huawei MateBook D
Having grown tired of toting around a heavy, old gaming laptop, I decided to grab a new, thinner, much lighter machine and ultimately settled on the Huawei MateBook D.
It comes in two versions, one with AMD and one with Intel, and ultimately the AMD version won out for a couple of key reasons. The first is the size, the MateBook D with Ryzen is 14-inches, and the second was the price. When I snagged one during the summer, the discount made this version much better value.
Whichever you get though, the MateBook D is a superb budget laptop. It's all-metal, charges over USB-C has a nice looking screen and decent battery life. It looks like a much more expensive laptop and is a solid example of how good the Windows laptop ecosystem is as we close out 2019.
Best mates
Huawei's MateBook D with AMD Ryzen is affordable, pretty powerful, and looks like a far more expensive laptop. Toss in USB-C charging, and you've got a perfect on-the-go companion.
AMD Ryzen 5 3600X
I didn't need to upgrade the CPU in my PC this year, but I did anyway, and I'm happy I made that choice. The Ryzen 5 3600X is AMD's new 6-core, 12-thread CPU based on the 7nm Zen 2 architecture, and it's a staggeringly good thing.
Gaming performance surpasses that of my old Ryzen 7 2700X, and even in multi-core benchmarks, it's not as far behind as you might expect with two fewer cores.
It's got a low TDP at 65W, runs cool, and supports PCIe 4.0. And like the rest of the Ryzen lineup, it represents incredibly good value, and it's a perfect CPU to recommend to anyone building a new gaming PC.
New king
The best CPU around

A third-gen six-core Ryzen processor that doesn't cost much more than the older Ryzen 5 2600X, but comes rocking many benefits. This beast is unlocked, comes with a good stock cooler, and even supports PCIe 4.0.
Xbox Game Pass for PC
It's not all about the hardware, and Microsoft had the best gift of all for PC gamers this year. I've used and loved Game Pass on console since it first arrived, but its arrival on PC was a momentous day.
More so when you combine it in Game Pass Ultimate, which is quite simply the best package in gaming right now, the PC catalog has grown and has such a big selection. There are so many games to try that you might otherwise ignore.
And with titles like Metro Exodus and Rage 2 now in the mix, only a fool would ignore it.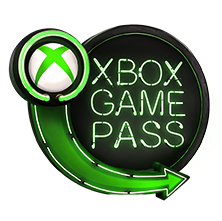 On demand
Games a la carte

Game Pass expanding to PC brings Windows-based gamers into the mix, and the catalog boasts a strong variety of titles, including some big hitters from major publishers.
ASTRO Gaming Mixamp Pro TR
I've been using ASTRO's Mixamp for some time as both a way of having better control over my console game audio, but as an external sound card for my PC. Being able to combine the two sources into one headset is ultra-convenient.
I didn't need to upgrade to the new Mixamp, but I'm glad I did. The design is better, for one, and it doesn't slide about on my desk nearly as much as the old one did. The ports are now almost entirely on the back, making for neater organization.
The sound engine has been given an upgrade too, and it comes with a Dolby voucher in the box. It's everything I always loved about the Mixamp, but a little bit better.
Quality sound
ASTRO Gaming Mixamp Pro TR
A great sound card for gamers

Great as an external sound card, as well as having control over your in-game audio, the latest Mixamp Pro TR is easily the best yet from ASTRO.
Looking ahead to 2020
The fun never stops, and 2020 will be on us before we know it, especially since CES kicks off in the first full week of the year. It's going to be exciting to see what happens in the desktop CPU space, with Intel's 10th Gen desktop chips surely on the way, and who knows what AMD has up its sleeve.
Laptops will get more powerful, GPUs will get more powerful, and there's sure to be a solid 12 months of things to get giddy about. Until then, happy new year!
Get the Windows Central Newsletter
All the latest news, reviews, and guides for Windows and Xbox diehards.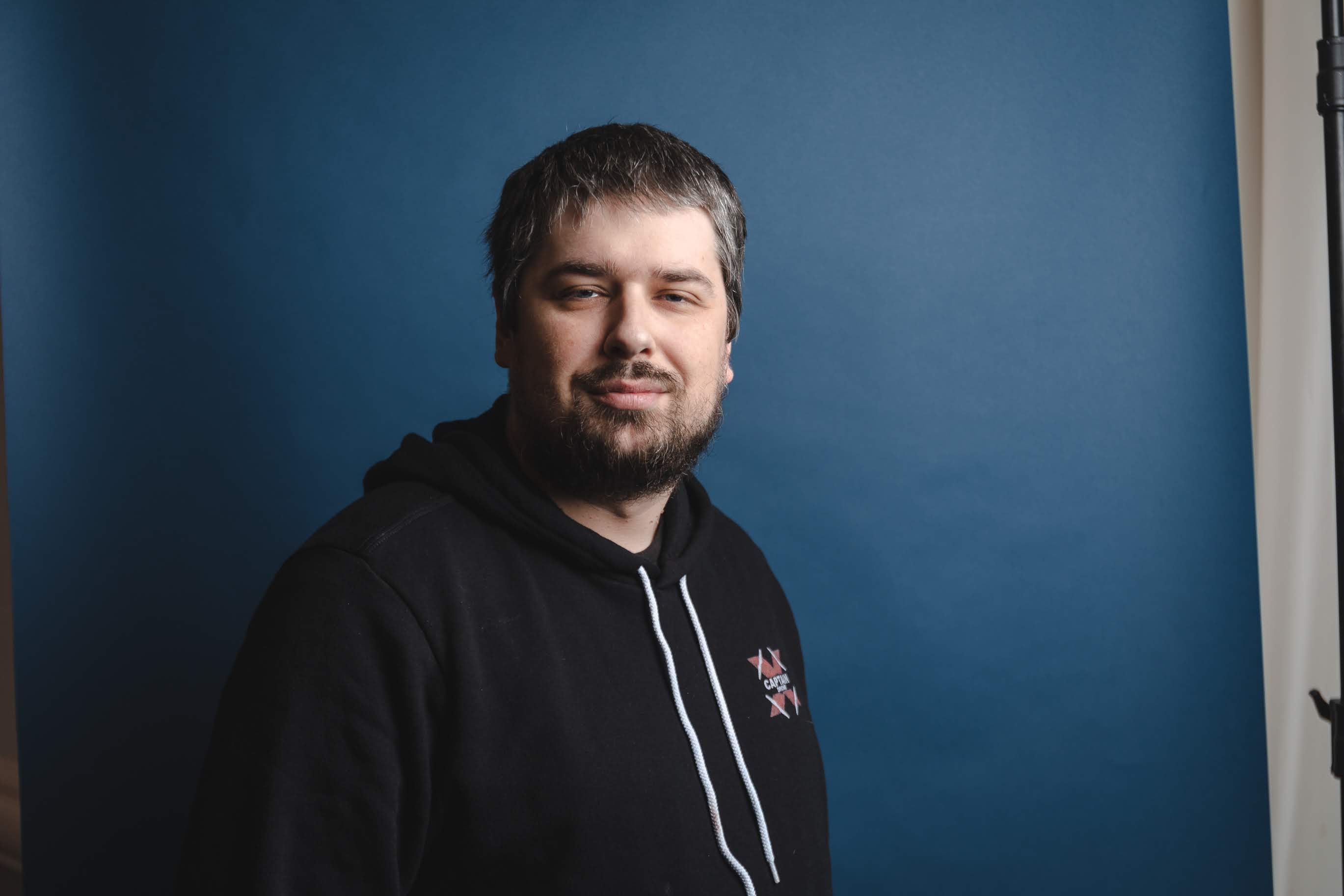 Managing Editor - Tech, Reviews
Richard Devine is a Managing Editor at Windows Central with over a decade of experience. A former Project Manager and long-term tech addict, he joined Mobile Nations in 2011 and has been found on Android Central and iMore as well as Windows Central. Currently, you'll find him steering the site's coverage of all manner of PC hardware and reviews. Find him on Mastodon at mstdn.social/@richdevine