Netflix to continue global expansion and hit more markets across Asia in 2016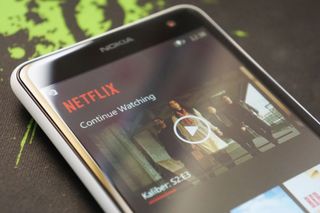 Netflix has announced plans to launch the streaming service in Hong Kong, Singapore, South Korea and Taiwan in early 2016. The company plans to extend its coverage across Asia, kicking things off in the new year with these four new markets. Those who reside in the affected countries will soon be able to take full advantage of content available on Netflix.
Japan was the first country in the region to receive official support from Netflix. Unfortunately, the company failed to supply details on pricing or programming for the new markets, though we're sure details will be available closer to launch.
Source: Netflix (opens in new tab)
Rich Edmonds is Senior Editor of PC hardware at Windows Central, covering everything related to PC components and NAS. He's been involved in technology for more than a decade and knows a thing or two about the magic inside a PC chassis. You can follow him over on Twitter at @RichEdmonds.
No PH. Pfffff... Boo.. Haha!

I am amazed they are not gonna offer it to Dubai and Saudi arabia. Saudi Arabia can change how Netflix thinks of money.

They would have to censor everything there

I do not really think so, i think they can easily get away with it.

That's not a problem Actually

What is Saudi arabia, a bunch of goons living with money trying to protect themselves from similar goons while killing children in animal races,

That's what the TV tells you
I advice you to not obey the TV bro

Lol, then follow what, Arab tv? You guys should clean up your act and not torture animal people child and abuse them

This really isn't the place... relax Posted via the Windows Central App for Android

Lol Saudi Arabia. I guess every woman has to be covered and careful with atheists that are terrorists there. Especially with Orange is the New Black and the demonic gay relationships and other movies. I don't think Netflix would work there and if it will be it'll be heavily censored. Posted via the Windows Central App for Android

Too late for this news, already got tweets.
Anyways, it will be good if it offer better movie catalogue compared to YouTube and Dailymotion, they are free too. Otherwise no one buy this flixnet.

yes we need this.... this will kill the stupid DVD businesses that we have...

Yup, that's right.
BTW, one of the best free movie services is Anakebnet.com
Try it out ;)

Popcorn Time works pretty well too (if you can find the proper client...most are just riddled with spyware!)

So Netflix and chill and ramen?

We're all waiting for that.

They announced the launch in 2016, that's why all the DTH providers in India have gone crazy that they'll lose their market. Dishtv also launched Dishflix so that when Netflix will launch in India, Indian people think that is just a copy of dishflix , funny how Indian telecom companies and DTH companies charge us so much for so less.

2016 launch was announced.

Which is the phone in the pic above?

Before people start with when in India?
Read about it coming to India by 2016 too.

He is just making a fool out of himself by trying to be funny!!!

But some of them are genuinely concerned :P

They're currently in a process of expanding to eastern Europe

AFAIK they've only acquired domains in eastern europe. Better late than never.

I hate this whole development of Netflix, HBO, spotify and all others. To be able to see and hear everything you need like 20 subscriptions. As long as this shit is a mess I rather download my stuff from *other* sources.

That's why we can't have nice things. Plus Netflix creates many original series and other content. Pirates like you are actually slowing the process of studios loosening their grip on content and region protection. Imagine a day when we can have content released worldwide and region free.

Come to the Philippines!
I don't want to Pirate Arrow, Flash, GoT, Agent Carter and other movies anymore...
Also Movies/TV/Xbox Movies also doesn't work on our Region. :)

Happy to have it in Japan!!! I am a week into my free month. The default middle tier includes watching on 2 screens at the same time for about 950円 a month. I have already watched the whole season of Narcos and season 1 of Grace and Frankie. Plus 2-3 films. Super deal. The top tier is 4 screens at once. I found no need. I have watched on phone and tablet and PC and 360.

"Global expansion". Foreign words to the folks at Microsoft.

It's been awesome here in Australia when it launched earlier in the year. I pirate far less and love the service and the price! Just need HBO shows and a few others...

Which Lumia is that? 625? 1320?

Hopefully they bring more south korea drama
Windows Central Newsletter
Thank you for signing up to Windows Central. You will receive a verification email shortly.
There was a problem. Please refresh the page and try again.