Never forget another password with a subscription to Dashlane!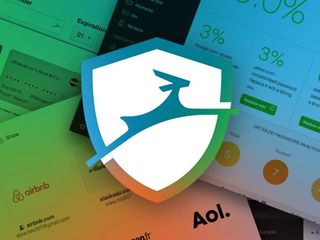 Keeping all your online accounts secure is so crucial these days — but then with so many different accounts to keep track of, it can be hard to keep things straight while avoiding one password to use for all accounts (never do this).
Never forget another password again!
If improving the security of your accounts is one of your goal for 2018, you should consider checking out a top-rated password manager such as Dashlane Password Manager.
Built with patented security architecture, Dashlane is available across all platforms and browsers and makes it a breeze to log into all your favorite websites and apps. Dashlane will remember all your passwords and autofill them when it's time to log in, and also allows you to generate a brand new strong and unique password with a single click. And since Dashlane does all the remembering and auto-filling, you don't have to remember a dozen different cryptic passwords.
Use coupon code <strong>DASHLANE10</strong> to save an additional 10%!
Right now, first-time users can save 50% off a yearly subscription to Dashlane, which are available in one-year ($19.98), three-year ($59.94), and five-year terms ($99.90). With a Dashlane subscription, you'll be able to manage and secure 500 different accounts at one time, which gives you the peace of mind to focus on the things you want to do without getting bogged down trying to remember your own password.
Get the Windows Central Newsletter
All the latest news, reviews, and guides for Windows and Xbox diehards.