The new Audible Originals mean members get 3 free books per month
More freebies = more fun.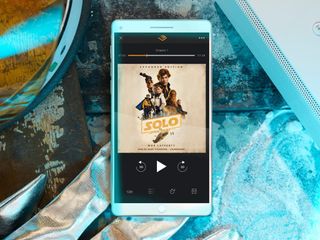 Both first-time and existing Audible Members have a new benefit to look forward to. Thanks to the new Audible Originals, members will now get their monthly audiobook and two featured Audible Originals for free every month.
These new titles include books produced specifically for audio, specially for Audible. The program is similar to the Amazon Prime First Reads program. There'll be six featured titles to choose from spanning different genres and subject matter. This benefit essentially triples what you were getting from Audible before now, which makes the new feature one to celebrate.
If you're not an Audible member you can head here for a free trial (opens in new tab). You'll get a credit every month for an audiobook, and if you hate it, you can exchange it hassle-free. You can listen offline, score member-exclusive savings, and more. The trial is free (opens in new tab) and after that it costs $15 per month, which you can cancel at any time.
Get the Windows Central Newsletter
All the latest news, reviews, and guides for Windows and Xbox diehards.
Louryn was seven when her shopping obsession began. It started with eBay and quickly escalated to Black Friday. Now she's a shopaholic -- no day is complete without a pile of packages on her front porch. She justifies it by refusing to pay full price. She also loves Skyrim, makeup, and beer. Find her on Twitter @lourynstrampe
Once you sign up for a few months you can get on a silver plan that's 1 payment and 1 book credit every two months, but that has to be offered when trying to cancel. It's still high compared to the free adio books you can get from your public library, but the selection is so much better.

It was about a few bucks a month... and now it's gone upto $15 a month. Bezo's has plenty of money already sheesh lol.

Wow, that's insane. Does that mean books weren't 20-40 dollars if not buying by credits?

My point is that, people forget they have a subscription. Buying a book takes conscious effort, so it's pretty hard to forget you bought a book for 40 bucks for example.

when was it a few dollars a month? i'm asking because i was a member a few years ago (probably 3 or 4) and it really hasn't changed in price. Edit: i was a member prior to Amazon buying it, so however long ago that was. My point is basically Amazon hasn't really raised the price on it. I think *maybe* at most one or two dollars.

You can be a member of Audible without subscribing. Everyday they have a book available on "Audible Sales and Deals" for $4 to $5. I buy 6-7 of those a year and I buy a few other books at full price each year. I think this works out better for me.
AND
If you are an Amazon Prime member, you get access to "Channels For Prime" which are alot of original Amazon programming audio shows. I especially like the comedy shows.
Best Wishes.