Microsoft reduces the price of the Xbox 360 Kinect sensor amid soft console market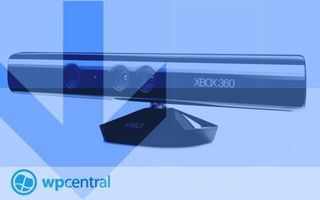 Microsoft's Xbox 360 needs only one thing to make it happy, a Kinect sensor. The news announced today is that Microsoft's 'eyes and ears' into your living room is now getting a permanent price drop to US $109.99 (previous price was $130 USD).
There is no explanation for the price adjustment though presumably it has to do with reduced production costs and slowing sales (see the AJC report on the slowdown in the gaming industry). We're going take it the Major just wants to give more of us the chance to jump up and down and shout at our TV sets. What a nice chap!
Along with North America other regions are receiving the price drop too including: - Latin America, Asia Pacific and later in the year New Zealand. Unfortunately for folks in the EMEA region and Japan, there is no new pricing. For the time being we'll have to dig a bit deeper if we want to get in on the action. Whilst the price of the unit is quoted as being $109.99 Major Nelson goes on to point out that this price may vary depending on region and other differences.
The Kinect forms a key role in the future of interactivity in the living room for Microsoft. The Xbox 360 is currently pulling in hoards of beta test candidates for the next dashboard update. We wonder if the new dashboard update will have better speech recognition and motion sensing and perhaps the price reductions are to encourage more adoption of the device. At this point, production costs are likely to have come down also so it's just as likely that this is only MS passing them on to consumers.
Since we're discussing the Kinect sensor, we'd love to know how many of you use one? Does the speech recognition work for you? What did happen to that Windows Phone and Xbox 360 tie in announced in February 2011? We'd love to know your thoughts, dear reader...
Source: Major Nelson
Windows Central Newsletter
Get the best of Windows Central in your inbox, every day!
Don't have one yet, but will probably get one now! Just makes me wonder if something new is coming out.

Paid 150 when I got mine. Voice recognition works but I need to be louder than usual to register the commands though

I had the same issue. I fixed it by having the TV louder than usual when calibrating kinnect voice.

Paid only 100$ at Gamestop plus 2 games included, and the only reason you need to be louder its because it interferes with tv speakers and also how far you from kinect, otherwise its pretty accurate.

That works? I'll have try that.

Works even better with new dashboard. Seems like sensitive and accuracy has been improved.

Got mine in the beta! Love it. Makes parties a blast and general control easier...
I wonder why MS didn't make it 99 though.

+1 $99 would have got all the fence riders to the store to buy one.

Yep, like me. I've never used one before, so I'm not missing anything. I'll just wait for another price drop, or for next year when they're supposed to announce the next Xbox.

Serious question: I just got an Xbox with a Kinect a few weeks ago. Its my first experience with Xbox. Besides the dance games and included sports/adventures game, what else can I do with the Kinect? Thanks!

A lot of games are integrating its voice commands such as Madden or Mass Effect 3. And, there's a bunch of cool things in Kinect fun labs, of which the .majority of the things are free.

If your watching a movie (Netflix) Say: Xbox pause. When you're back just say Xbox play. Also say Xbox Spiderman or anything and see what comes up.

Have one, but mainly use it for navigating the dashboard, apps and Mass Effect 3.

I have a Kinect and I love it. My parents came to visit and we had a blast -- and they aren't gamers. I love the voice commands we use them all the time. The technology has its limits and I hope that the next system improves it. But what's there is promising. I like how Microsoft thinks big and tries to move technology forward. I know the current Kinect has its limits but it's a great start and has alot to offer.

Have had one for a while and never use it. Be nice if they made GOOD games for it.

I know exactly how you feel. Nothing looks "good" to core gamers. But, that Steel Battalion: Heavy Armor game looks interesting...

Beware. Play the demo. It's awful.

Keeping an ear out for that "KinectV2"

I was thinking the same thing. The plans were leaked recently and maybe an announcement is just around the corner. I wonder if it'll look differently...

We need better games for Kinect. That will rock sales.

I agree. It's unfortunate that there are probably less than 10 quality Kinect-only titles and even less that are designed for core gamers. The Better With Kinect games are where I see this technology going as it's simply not accurate enough at the moment for high quality AAA games. That said, I enjoy playing it from time to time. If you're new to it, check out:
Kinect Only
-The Gunstringer, Child of Eden, Dance Central (1-2), Kinect Sports (1-2), Kinectimals, Haunt, Happy Action Theater
Better W/Kinect
-Skyrim, Mass Effect 3, Ghost Recon: Future Soldier, Halo Anniversary

Your Shape fitness games work surprisingly well. Reminded me of that Sharon Stone training scene in Total Recall.

The price reduction makes it seem more affordable now. I mean I have a Xbox 360 but it's aging and I'm anticipating its gonna die soon (bought it when the console first came out). So I was gonna buy a new 250gb w/ Kinect which was why I haven't bought one yet cuz its only $100 more for the bundle with the sensor versus without. But now that it's a $10 difference, it seems more justifiable.

Hope the lag response time improves

How does this impact the bundle pricing?

Meh, I will wait till the next Xbox. Not worth the money still.

Bought a used Kinect at retail about a year ago. I use the voice control everyday. I switch between games and streaming services regularly and accessing the quickplay menu after I've just come out of the shower is awesome. Ever misplaced your controller and need to navigate? " Xbox, Go Home" "Xbox, (insert hub name here)". I don't really care about inaccuracy. Its been a childhood dream for most people born with computers to be able to speak commands and I can handle a dropped command here and there.

Every now and then they gor for $99 in Amazon.

Or less. Recently got a used one on Amazon for less than $50.00. Mainly so my wife and I can Video Kinect with my sister-in-law and our small nieces. The voice command stuff is cool. Like some said above, I wish better games were made for the device as I believe that's been numero uno why "core" gamers haven't really embraced it

I hated it when we were watching Netflix had to keep telling everyone to stop raising their hands around because the sensor thought I was trying to change the movie or stop it... A few updates later that issues not happening...

Is XBOX Smartglass already available for download on Windows 8 or on WIndows phone? I would like to try it out with the XBOX beta if possible.

My thoughts on the Kinect are that the games don't do it justice. So far I haven't been impressed by any of the games so the Kinect sits there unused. Also, not a big fan of voice commands, gestures, blah blah blah.

I wanted to sell mine for $100 but waited too long. Maybe I'll throw a couple of games to trigger a buy.

Maybe it's just me, but I thought they had already dropped in price to $99.99 (without a game bundle) several months back.

We've got 5 Xbox 360s at the house. All of them have Kinect units. They have been great . Especially since you don't need a headset to communicate through games with friends or teleconferences.

Huge house lots of HD tvs. Plus one hooked to my 150" HD screen in my screening room.

What if they surprise everyone later this year with a new console to take the spotlight from apple ;)

Bought one, day one, but unfortunately it's not for my type of entertainment, it's better suited for family; kids games (imo) so I put it at my parents place and my nephews love playing it with the grandparents.

E no Brasil, hein?! Quando vai cair?! Sonho...

I was even a beta tester for Kinect. The voice recognition works well. It's become second nature to just tell my system what I want it to do. The games never lived up to the promise of what it could do. Few developers were realistic with that the system could actually do. The best have been Kinect Adventures, Dance Central, Happy Action Theater, Fruit Ninja Kinect, Haunt, Junk Fu, and Your Shape Fitness. Kinect Sports is also a little iffy but mostly works well.

Would dearly love a game that combined Kinect while using regular controller. Steel Battalion did it but they bungled the motion control part.

I have one but, I can get them all day for under $50-75 on Creigslist....

Well, voice recognition works. But not flawlessly though. Could just be me. Although I don't speak with an accent.

I have one. Everything works fine for me. Voice control is awesome for navigating the dashboard or playing movies. I try to jump on Fruit Ninja Kinect when possible

I've got one on my living room "family" Xbox. My mother and younger sisters love it. I may get one now, for my main console if just for the voice controls.


Fortunately, we are privileged to have Xbox Lag Switch for better gaming experience.