Microsoft reduces the price of the Xbox 360 Kinect sensor amid soft console market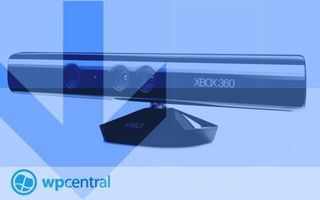 Microsoft's Xbox 360 needs only one thing to make it happy, a Kinect sensor. The news announced today is that Microsoft's 'eyes and ears' into your living room is now getting a permanent price drop to US $109.99 (previous price was $130 USD).
There is no explanation for the price adjustment though presumably it has to do with reduced production costs and slowing sales (see the AJC report on the slowdown in the gaming industry). We're going take it the Major just wants to give more of us the chance to jump up and down and shout at our TV sets. What a nice chap!
Along with North America other regions are receiving the price drop too including: - Latin America, Asia Pacific and later in the year New Zealand. Unfortunately for folks in the EMEA region and Japan, there is no new pricing. For the time being we'll have to dig a bit deeper if we want to get in on the action. Whilst the price of the unit is quoted as being $109.99 Major Nelson goes on to point out that this price may vary depending on region and other differences.
The Kinect forms a key role in the future of interactivity in the living room for Microsoft. The Xbox 360 is currently pulling in hoards of beta test candidates for the next dashboard update. We wonder if the new dashboard update will have better speech recognition and motion sensing and perhaps the price reductions are to encourage more adoption of the device. At this point, production costs are likely to have come down also so it's just as likely that this is only MS passing them on to consumers.
Since we're discussing the Kinect sensor, we'd love to know how many of you use one? Does the speech recognition work for you? What did happen to that Windows Phone and Xbox 360 tie in announced in February 2011? We'd love to know your thoughts, dear reader...
Source: Major Nelson
Get the Windows Central Newsletter
All the latest news, reviews, and guides for Windows and Xbox diehards.