NVIDIA GeForce RTX 4070 Ti preorders and where to find stock - live report
The latest 40 series NVIDIA GPU is here. Here's where you can get your hands on one during its global launch.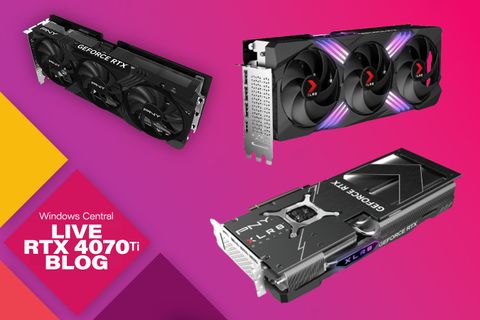 (Image: © Windows Central)
NVIDIA's GeForce RTX 4070 Ti graphics card is the latest GPU in Team Green's 40 series lineup, offering PC gamers a more affordable alternative to the RTX 4090 and 4080 cards that launched in late 2022. Though the 4070 Ti began life as NVIDIA's cancelled RTX 4080 12GB variant, it has been reborn into a GPU aimed at fans in need of an elite graphics card for 1440p gaming, complete with a $100 price cut. Notably, it's also a solid choice for some 4K gaming as well, especially if you opt to take advantage of Deep Learning Super Sampling (DLSS) 3, the cutting edge version of NVIDIA's upscaling technology that's exclusive to the 40 series.
Now, mere days after NVIDIA's surprise announcement of the RTX 4070 Ti at CES 2023, the graphics card is available to purchase and preorder around the globe. Thankfully, though, inventory hasn't depleted as quickly as it did for 30 series GPUs during The Great GPU Shortage of 2020 and 2021. This is because stock has proven to be fairly stable throughout the arrivals of other 40 series cards, Intel's Arc lineup, and AMD's Radeon RX 7000 series. Notably, the 4070 Ti didn't even sell out on launch day, though many specific models have gone in and out of stock as gamers continue to flock to digital storefronts.
Ultimately, you should still act fast if you intend to buy, as it's still harder to get a new GPU than it was several years ago. To help you snag a 4070 Ti as quickly as possible, we've provided links to where you can find listings for the card at major retailers below. On top of that, we've also provided some important information about the GPU, including its price, power draw, and more.
Further down, you'll also find our live coverage of the launch and its aftermath, which will feature links to specific SKUs, availability updates, news about the sale of pre-built PCs equipped with an RTX 4070 Ti, and more. We'll be frequently updating our live blog with the latest information throughout the next several days, so stay tuned!
Where can you buy an RTX 4070 Ti?
Like the RTX 4090 and 4080 before it, the RTX 4070 Ti can be purchased from major online retailers that frequently sell PC components. In the US, this includes sites such as Amazon, Best Buy, Newegg, and B&H. Meanwhile, the card is available from Overclockers, Scan, Ebuyer, and Newegg UK for folks in the UK. Below, we've compiled a list of retailers for both regions.
Make sure you keep a close eye on these sites both throughout and after the 4070 Ti launch, as new listings for the graphics card will likely be added over time. Even if a retailer is fully sold out when you check it, a new model of the card may become publicly available later.
US: NVIDIA GeForce RTX 4070 Ti
UK: NVIDIA GeForce RTX 4070 Ti
Refresh
What time does the RTX 4070 Ti go on sale?
The RTX 4070 Ti became available around 6 a.m. PT / 9 a.m. ET / 2 p.m. GMT on January 5, 2023. That means it's available right now as you're reading this, so keep an eye out for listings!
If you see a listing that says "coming soon," you should select it and refresh the page often. There's a good chance you'll be able to get the card right as it becomes available this way.
What is the RTX 4070 Ti's price and MSRP?
The RTX 4070 Ti is less expensive than both the RTX 4090 and the RTX 4080. While those graphics cards have eye-watering MSRPs of $1,599 and $1,199 respectively, the 4070 Ti comes in at $799. As a result, it's much more affordable, although it's worth noting that it's still a full $200 pricier than NVIDIA's $599 RTX 3070 Ti from the previous GPU generation.
It's also important to note that while the price of the 4070 Ti is starting at $799, models of the GPU sold by NVIDIA's various manufacturing partners can (and surely will) be listed for a higher price. Typically, graphics cards with higher prices have bonus features like RGB lighting, customizable LED displays, water blocks, or some form of overclock.
What power supply do you need for the RTX 4070 Ti?
Getting your hands on a brand new RTX 4070 Ti would be awesome, but it's important to make sure your system has a power supply with enough capacity to actually support it. Since the 4070 Ti is rated for a maximum power draw of 285W, it's best paired with a 750W PSU. A power supply of this caliber will give the graphics card the juice it needs for maximum performance while also providing enough power for other components like your CPU and RAM modules.
If you need to upgrade your PC's PSU, you'll be happy to know that even the best power supply units aren't terribly expensive. You'll have no problem finding a quality PSU that falls in the $100-150 range, provided you're not looking at power supplies with extremely high 1000W+ capacities.
Should you buy an older graphics card instead of a 4070 Ti?
New graphics cards like the 4070 Ti are very expensive — more than they've ever been in the past, in fact. This, in addition to the fact that GPUs are also harder to find in stock than they used to be, makes cards from previous generations attractive alternatives.
While older GPUs like the RTX 3070, 3070 Ti, and 3080 won't offer the same elite 1440p and ultrawide gaming performance you'd get with the 4070 Ti, they're fairly easy to track down and are much more affordable, too. If you're on a budget or a tight timeframe and you're okay with sacrificing some performance, taking advantage of the best graphics card deals for an older GPU is a fantastic idea.
With that said, we recommend sticking with the 4070 Ti if you're looking for an experience without compromise. It's the most powerful 70 class card that NVIDIA has ever released, and it's perfect for pushing high framerates at max settings with a 1440p or ultrawide display.
Best Buy just dropped a range of pickup-only cards from various brands ranging from $840 to $1,050, although the ASUS TUF Gaming and standard variant still display 'coming soon' so grab the others at your nearby store while you can!
If you're trying to get a 4070 Ti at a price close to its MSRP, act fast on these B&H and Walmart listings for PNY's variants of the graphics card. They're only $800 and $830 respectively, which is fully in line with NVIDIA's suggested price. The difference between the two GPUs is that the "OC" variant is overclocked, which should give you a small amount of extra performance.
Aside from the MSRP listings at B&H and Walmart that we highlighted previously, pickings are fairly slim at the moment in the US due to the 4070 Ti's slow rollout and the explosive demand for the GPU.
Unfortunately, most available cards also have a ballooned price of $1,200+, which we don't recommend pulling the trigger on unless you're really, really desperate and have tons of money to burn. However, GIGABYTE does have a $900 variant of the 4070 Ti available on Newegg, which is currently the closest to MSRP you can get if you don't want one of PNY's cards.
If you're in the UK, things are looking a lot better, both in terms of pricing and availability. While there's only one 4070 Ti being sold at the card's MSRP, there are a wide variety of models that are only slightly more expensive. Overall, you'll find the best prices on Overclockers, Ebuyer, Novatech, and Box, although other retailers have some solid offers, too.
We've highlighted all of the best listings below, organized from lowest to highest price. Stock may not hold for long, so make sure you take advantage of these prices sooner rather than later.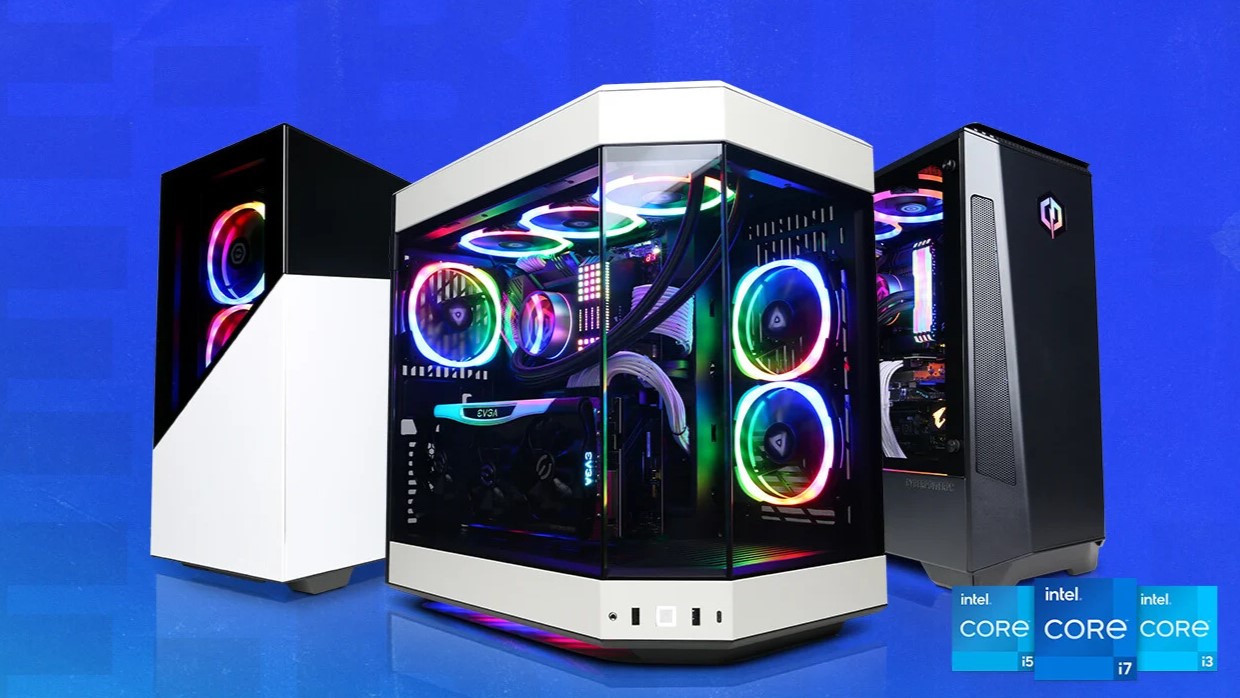 While it's currently pretty tough to get a standalone 4070 Ti GPU for a decent price in the US, there are several pre-built gaming rigs equipped with the new card available. Put together by respected and reputable builders like CyberPowerPC and iBUYPOWER, these systems pair the 4070 Ti with top notch components like 13th Gen Intel and AMD Ryzen 7000 series CPUs, some of the best DDR5 RAM modules on the market, and speedy high capacity SSDs. All of them also feature great cooling, and many even include lots of snazzy RGB lighting.
Prices for one of these PCs ranges from about $2,000-2,500, which isn't bad considering how insanely expensive many 4070 Ti cards are individually right now. Below, you'll find links to all available pre-builts outfitted with the GPU listed by lowest to highest price, along with a quick and dirty overview of each system's specifications.
Availability of the 4070 Ti is still pretty limited in the US, but these new listings of the GPU on B&H and Newegg are some of the best we've seen on launch day so far. At $840 and $900 respectively, they're decently close to MSRP and because of that, they're a much better option than wildly overpriced alternatives.
It's possible that additional cards at this price might release later, especially since some listings across various retailers haven't gone live yet. For now, though, these are some of the best options available.
We're pretty late into the 4070 Ti launch day now, but even though many models of the card have sold out at this point, several SKUs of it priced at or (at least somewhat) close to MSRP have gone back in stock and available to buy at US retailers. This is great news if you've been waiting patiently for a decent price, though you'll probably need to act fast since we don't expect inventory of these GPUs to last for long.
Inventory at UK retailers, meanwhile, has so far remained very healthy throughout the 4070 Ti's launch. The reasonably priced GPUs we highlighted earlier in the day are all still in stock, allowing you to comfortably snag the card without having to worry about inflated costs or scalpers ripping you off.
US
UK
And that's a wrap on launch day! While the first several hours of the 4070 Ti release were affected by low overall stock and absurd listings with wildly inflated prices, inventory quickly stabilized and plenty of reasonable offerings have been available in both the US and UK ever since. Most if not all of the cards for sale we linked to earlier are still available, so if you want a 4070 Ti for a price decently close to MSRP, now is the time to nab one.
In the following days, it's likely that we'll see some new SKUs hit the market alongside some additional options for pre-built systems. On top of that, models that have sold out could become available again as retailers work to replenish their stock. We still recommend pulling the trigger as soon as you can while both prices and availability are this stable, though.
In any event, our live coverage of the 4070 Ti's launch will continue as NVIDIA's new elite 1440p gaming GPU makes its way to retailers worldwide. Stay tuned for more spotlights on individual 4070 Tis, pre-built PCs, and more.
If you have a Micro Center store near you, there are stock availabilities in some towns and cities across the United States. Shipping isn't currently an option for anywhere else, but if you're willing to travel, you could bag one of these 4070 Ti variants: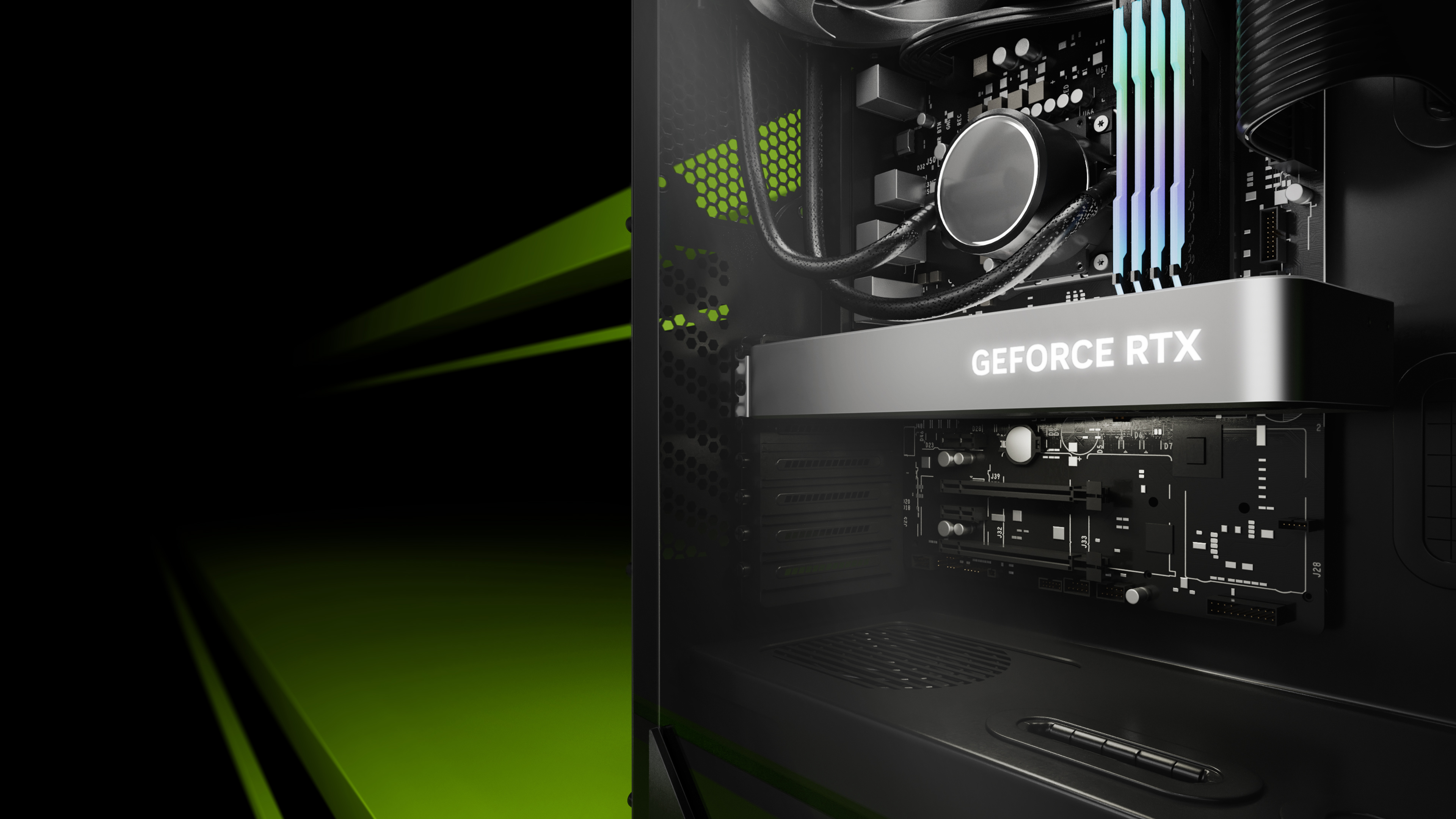 We're over halfway through Day 2 of the RTX 4070 Ti launch, and thankfully, there's still plenty of stock at retailers in both the US and the UK. Much like yesterday's listings, many of the GPUs available today are also very reasonably priced, with several cards holding steady at or close to NVIDIA's MSRP of $799. Keep that in mind while browsing, as there's no reason to pay scalper prices or opt for an SKU with an inflated cost right now.
Below, we've highlighted the best 4070 Ti listings we've spotted today across US and UK storefronts. Have a look through them and see if you find a GPU that's right for you!
US
UK
As the RTX 4070 Ti continues to make its way into the hands of gamers across the globe, stock of the card is holding steady. Though many models have varying levels of availability and some manufacturers have adjusted the cost of certain SKUs dramatically since launch day, finding a reasonably priced model of the GPU at both US and UK retailers is still fairly easy.
You'll find the best deals on 4070 Ti graphics cards below from a variety of storefronts. In the US, this includes Newegg, B&H, and Amazon. If you're in the UK, you'll find the best prices at Overclockers, Scan, Ebuyer, Novatech, and Box. Note that while you'll also find the RTX 4070 Ti in stock with other retailers as well, their offerings are currently wildly overpriced. You shouldn't be spending any more than $100 over the baseline $799 MSRP right now at maximum since availability is so high, and even then, you should have no problem getting one for an even better price.
US
UK
While the RTX 4070 Ti hasn't been too hard to find in the UK — it's been quite easy, actually — there haven't been many pre-built PCs available from AlphaSync with the GPU in the region. Today, though, we spotted a pre-built on Ebuyer that pairs the RTX 4070 Ti with excellent CPUs like Intel's Core i5-13600KF and AMD's Ryzen 5 7600X. These systems also come fitted with 32GB of DDR5 memory, a full 1TB of SSD storage, and 2TB of HDD space.
Other features and luxuries include tempered glass side panels, a mesh front panel that's great for airflow, several RGB fans, a CORSAIR iCUE H100i ELITE CAPELLIX CPU cooler, a fully modular 80 Plus Gold CORSAIR RM850X PSU, and support for Wi-Fi. Both the Intel and AMD variants of the PC are priced at £2,400, with the former featuring a black color scheme and the latter coming in white.
Get the Windows Central Newsletter
All the latest news, reviews, and guides for Windows and Xbox diehards.
Thank you for signing up to Windows Central. You will receive a verification email shortly.
There was a problem. Please refresh the page and try again.