Next Witcher game medallion is a lynx, CD Projekt RED confirms
It appears a new Witcher School is being founded.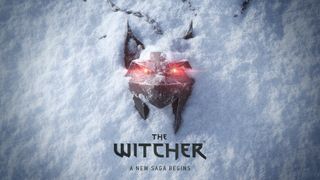 (Image credit: CD Projekt RED)
What you need to know
CD Projekt RED is working on a new Witcher game, one that will be the start of a new saga and isn't called The Witcher 4.
The teaser image for the announcement included a Witcher medallion half-buried in snow.
CD Projekt RED has confirmed that this medallion is a Lynx.
Developer and publisher CD Projekt RED confirms that the medallion on the teaser image of the new Witcher game isn't a cat, it's a lynx.
"Ok, some mysteries should not be so mysterious," CD Projekt Red global communication director Robert Malinowski said to Eurogamer, when discussing the next Witcher game. "I can confirm that the medallion is, in fact, shaped after a lynx."
This is an interesting development, pointing to a completely new school of Witchers. In the books and games, the Order of Witchers divided over the years into different schools, each of which had a different base of operations, as well slightly different training methods, gear and specialties. The School of the Wolf is by far the most popular, with central protagonist Geralt of Rivia and his adopted daughter Ciri both belonging to this school.
Other schools mentioned include those of the Griffin — to which book character Coen belonged — as well as the schools of the Bear, Cat, Manticore, and Viper, the latter of which is original to the games. The Netflix TV series has so far opted to remove the presence of non-Wolf schools, though naturally that could change in season 3 or beyond.
Initial speculation was that the teaser image was a cat medallion, but with the revelation that it's a lynx, it appears the next Witcher game will include a new school, possibly even allowing players to create their own characters. It'll be a while before we learn more, as CD Projekt RED is not giving a release window for the game and is swapping engines, shifting away from in-house technology and partnering with Epic Games to use Unreal Engine 5.
Dark fantasy
(opens in new tab)
Sword of Destiny

In The Witcher 3: Wild Hunt, players take up the mantle of Geralt of Rivia, tasked with finding Ciri as war breaks out across the Northern Kingdoms. You'll have to kill monsters and make tough choices.
Samuel Tolbert is a freelance writer covering gaming news, previews, reviews, interviews and different aspects of the gaming industry, specifically focusing on Xbox and PC gaming on Windows Central. You can find him on Twitter @SamuelTolbert.
You would think this information would be in the "everything we know about The Witcher 4" article, but apparently not.

Reason being is CDPR is not calling it Witcher. Why, I have no clue. I also do not like the fact they are partnering with Epic games, because I'm afraid they will have influence in the game design. CDPR has done real well on their own with the Witcher series so why they need to partner with Epic games is another mystery.

Epic has nothing to do with the fame design. They are using their engine. That means that Epic is getting check for the license, and might get paid for some support. That is all. Many devs do this. Also, this is not Witcher 4. They said a while ago that Geralt's story is done, but they may do something in the same universe.

Yeah, saying Witcher 4 was my bad.

I have a feeling it's a result of the source code leak that they have opted to go out of house for the engine this time around.

Ah, I had forgotten about that. That makes sense. I was very confused as to why their sudden change of engines. Sure Cyberpunk still has tons of graphical bugs due to the vertical open world, but the engine handled TW3 fine after a few years.

Good point. I had forgot about that as well. Maybe it will be a good thing but only time will tell.
Windows Central Newsletter
Thank you for signing up to Windows Central. You will receive a verification email shortly.
There was a problem. Please refresh the page and try again.