The next Witcher game: Unreal Engine 5, characters, and everything we know
A new saga begins — but just what is in store?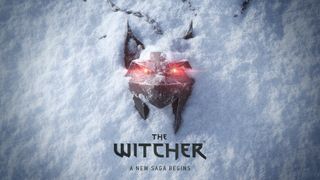 (Image credit: CD Projekt RED)
The next Witcher game is on the way!
Developer and publisher CD Projekt RED confirmed that a new game is in development with an ominous image and press release. It's been years since Geralt of Rivia was seen in action, but the developers are promising this is a new saga. While details are scarce, there are some things we know, and it's always fun to speculate. Here's everything we know about the next Witcher game so far.
What is the next Witcher game?
The next Witcher game was first announced by CD Projekt RED on March 21, 2022, via a press release. The announcement consisted mainly of a lone image. As seen above, the image consists of a Witcher medallion half-buried in snow, alongside the words "A new saga begins."
CD Projekt RED has confirmed that this will be an open-world game, similar to The Witcher 3: Wild Hunt. This prior Witcher game was critically acclaimed and commercially a hit, generally being considered one of the best Xbox games of all time.
Who is the main character of the next Witcher game?
CD Projekt RED has not shared who the main character of the next Witcher game will be; however we can make some educated guesses. The Witcher 3: Wild Hunt — and more specifically, its Blood and Wine expansion — was billed as the end of Geralt of Rivia's story. This doesn't mean he can't show up as a character, but it's overwhelmingly unlikely that Geralt will be the main character.
It's possible that Geralt's adopted daughter Ciri will be the main protagonist. Initially, we thought that the medallion in the teaser image appears to be from the School of the Cat. In the books, Ciri obtained a Cat school medallion after killing the mercenary Leo Bonhart. Ciri was also the secondary protagonist of The Witcher 3: Wild Hunt and is by far the biggest character in the Witcher franchise, alongside Geralt.
With that in mind, CD Projekt RED has revealed that the medallion in the image is a lynx. There is no School of the Lynx in any of the prior books or games, so it appears a new Witcher school is being founded. This might indicate that players will get to customize their own characters.
Why is the next Witcher game using Unreal Engine 5?
By far the most surprising part of the reveal for the next Witcher game has been the news that it will be developed using Unreal Engine 5, the latest iteration of Unreal Engine, which is maintained by Epic Games. Previously, CD Projekt RED has primarily used in-house custom technology, with The Witcher 2: Assassins of Kings, The Witcher 3: Wild Hunt, and Cyberpunk 2077 being developed with REDEngine 2, 3, and 4, respectively.
CD Projekt RED is explicitly partnering with Epic Games to make sure Unreal Engine 5 works well for the next Witcher game, with a "multi-year strategic partnership" to ensure the engine is suited to open-world game development.
"Epic has been building Unreal Engine 5 to enable teams to create dynamic open worlds at an unprecedented scale and level of fidelity," said Tim Sweeney, CEO of Epic Games. "We are deeply honored by the opportunity to partner with CD PROJEKT RED to push the limits of interactive storytelling and gameplay together, and this effort will benefit the developer community for years to come."
"One of the core aspects of our internal RED 2.0 Transformation is a much stronger focus on technology, and our cooperation with Epic Games is based on this principle. From the outset, we did not consider a typical licensing arrangement; both we and Epic see this as a long-term, fulfilling tech partnership," said Paweł Zawodny, CTO of CD Projekt RED. "It is vital for CD PROJEKT RED to have the technical direction of our next game decided from the earliest possible phase as; in the past, we spent a lot of resources and energy to evolve and adapt REDengine with every subsequent game release. This cooperation is so exciting, because it will elevate development predictability and efficiency, while simultaneously granting us access to cutting-edge game development tools. I can't wait for the great games we're going to create using Unreal Engine 5!"
Given the reported issues CD Projekt RED faced developing Cyberpunk 2077, as well as how many patches were needed to get the game in a better state post-launch, it's possible that by shifting to Unreal Engine 5, CD Projekt RED hopes to avoid the same kinds of development problems this time around.
CD Projekt RED isn't completely abandoning REDEngine however, as the upcoming expansion for Cyberpunk 2077 is naturally still being developed using this in-house engine.
Isn't the next Witcher game actually The Witcher 4?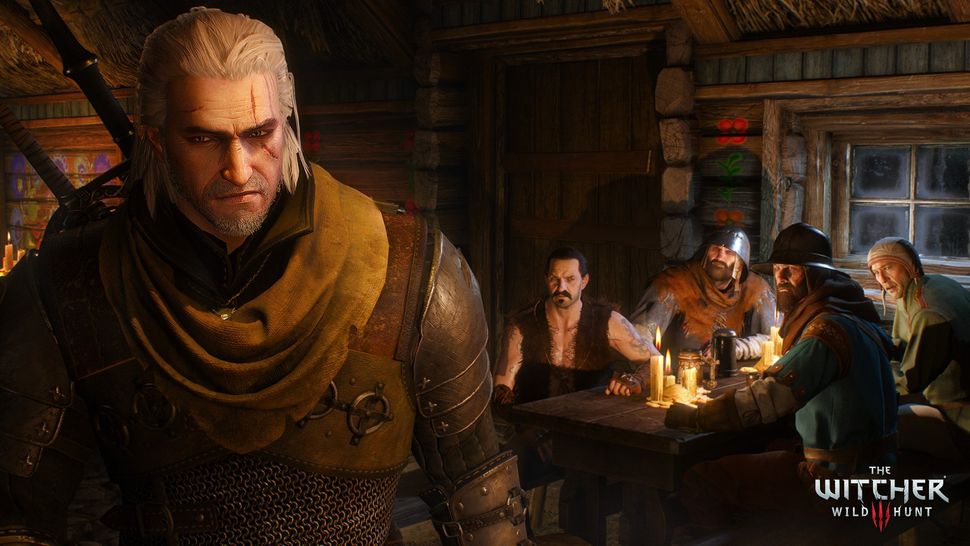 No, it isn't. CD Projekt RED has explicitly noted via Twitter that the game is not called The Witcher 4. The game will no doubt get a new, finalized name later on but for now, it is simply known as the next Witcher game.
A current-generation upgrade for The Witcher 3: Wild Hunt is on the way, and will be free for anyone who already owns the game. This upgrade will also include some DLC items themed after The Witcher Netflix show.
What is the next Witcher game's release date?
Right now, we don't have a release date for the next Witcher game, or even a release window. For historical comparison, The Witcher 3: Wild Hunt was announced in 2013 and released in 2015, after being delayed out of 2014. CD Projekt RED first announced Cyberpunk 2077 in 2013 and would launch the game in 2020. Notably, CD Projekt RED would then take over a year to fix multiple issues, relaunching Cyberpunk 2077 for Xbox Series X|S and PS5 with a free upgrade.
CD Projekt RED is also using the announcement of this new Witcher game as a recruiting drive, attempting to hire many new developers across the various studios under the CD Projekt RED umbrella. As such, the game is likely at least a few years away.
Dark fantasy
Sword of Destiny

In The Witcher 3: Wild Hunt, players take up the mantle of Geralt of Rivia, tasked with finding Ciri as war breaks out across the Northern Kingdoms. But the Wild Hunt is in hot pursuit ...
Get the Windows Central Newsletter
All the latest news, reviews, and guides for Windows and Xbox diehards.
Samuel Tolbert is a freelance writer covering gaming news, previews, reviews, interviews and different aspects of the gaming industry, specifically focusing on Xbox and PC gaming on Windows Central. You can find him on Twitter @SamuelTolbert.