Nokia Lumia 800 Entertainment Bundle drops to $599 at Microsoft Store Online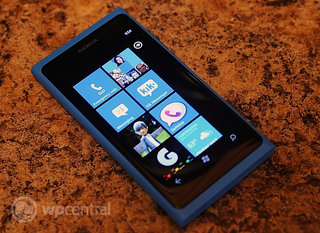 For those looking for one heck of a deal, you may want to consider heading the online Microsoft Store for that Nokia Lumia 800 entertainment bundle. We first reported on this a few months ago where the four-part package fetched for $899. No doubt a bit pricey but how does $599 sound?
To refresh your memory, the Nokia entertainment bundle comes with a Lumia800 (black or magenta) which is unlocked and tuned for AT&T's 3G frequencies. You also get the Play 360 which is a portable, high-fidelity speaker that will allow you to stream your Lumia's music via Bluetooth (and it has NFC for the future too). To top it off, you get a swanky Nokia Purity HD headset by Monster which for home use is an outstanding choice (they're over the ear, so not as portable as the in-ear solution) and a Nokia Luna Bluetooth headset (reveiw).
The Play 360 ($150), Luna BT headset ($79) and Purity HD headset ($200) means you're getting an unlocked Lumia 800 for just $170 which is pretty awesome if you ask us. We of course have a few Lumia 800s here but they have Euro bands making them less than optimal for use on AT&T. Because of that, we're seriously contemplating throwing down some cash on this bad boy package. We do dearly love our Lumia 900 but the 800 is really the apex of design with the curved screen—truly a great phone.
The Lumia 800 features a 3.7" Super AMOLED screen with ClearBlack, 16GB of storage and an 8MP camera. It's a solid phone and if 4G LTE is nowhere near you and you don't use the somewhat gimmicky front-facing camera, picking up the 800 contract-free is a solid option.
We think this drop actually happened a few weeks ago but regardless, head over to the Microsoft Store (opens in new tab) to take a look. Remember, only black and magenta are available. For those curious, the "magenta" for the Lumia 800 is much more red than pink--it's okay for you guys too. And no, Amazon surprisingly has not yet matched this price but we'll keep a watch if that happens. Thanks, Blitz_Empire, for the tip
Daniel Rubino is the Editor-in-chief of Windows Central, head reviewer, podcast co-host, and analyst. He has been here covering Microsoft since 2007 when this site was called WMExperts (and later Windows Phone Central). His interests include Windows, Microsoft Surface, laptops, next-gen computing, and for some reason, watches. Before all this tech stuff, he worked on a Ph.D. in linguistics and ran the projectors at movie theaters, which has done absolutely nothing for his career.
Honestly, part of me just keeps thinking... why? If they had sold the Lumia 800 for $99 on a 2 year contract back in November, it would have done well on AT&T. This is where carrier fiddling really shows its ugly head.

My understanding is that the big issue was lack of LTE support.
ATT/Verizon have been pushing LTE hard, and it's basically been a prerequisite for any new phone for the past year or so.

But what I'd like to see them do is re-tool the Lumia 800 w/ LTE & FFC and re-issue it as a low-end WP8 device at $49 on contract. It would be a super hot replacement for the Lumia 710. It would sell like crazy.

You hit the nail on the head.

Those are the three things missing from my lumia 800 to make it perfect... and I'm fine without the front facing camera too, just LTE and WP8 would be enough. The 800 hardware is the best I've seen for a smartphone so far

Does iPhone 4gs have lte?

You don't realise how buggy the 800 was back in November. The beta test wasn't over till like April.

Not sure about the gimmicky claim on the front facing camera. I really wish my trophy had one

No arguing if you use it, you use it and it's important. But it seems the majority of people never do. It's one of those things--everyone wants it, but no one really uses it. Maybe we'll throw up a poll this week ;-)

I see tons of people using front facing cameras as mirrors :P

I hope Nokia thinks about putting great FFCs into its WP8 line up. I like the idea in theory, but if the pictures / videos are going to come out noisy and low-res, I'd rather put up with flipping the phone around (of course, video calling is different).

I remember this discussion when the lumia 800 was announced. my view on it was that no one really needs it but because other devices have it users will see it as lacking a feature. It's very similar to the app story. Most users won't have an issue with missing apps on windows phone, but all they hear about is how ios/android has a lot more apps

Wow! That's more like it. I'd rather have 'just the phone', but I may consider getting this bundle if I can get used to the idea of having the headset instead of the earbuds.

Pow! http://forums.wpcentral.com/lumia-800/194354.htm

It's been awhile. Lol. WPCentral has been going down lately. They never post my important tips, never get help, and if they post my tips, they post it a weeks later without thanking me.

That's a pretty selfish way to judge a site's performance and you sound bitter. As far as "going down" we're still by far the top Windows Phone site and we're proud of our work here.

I'm not disagreeing - honestly love the site, and the app is superb - but what measure are you using to rank this site above the others (AAWP, WMPoweruser)? Keep up the great work!

In Ireland you get a pair of purity headphones free with every lumia 800.

Overpriced accessories and an obsolete phone for $599!? Sign me up!

Trolling WPCentral and WMpoweruser, I see.

Hey Pete, don't be like that just cuz you can't afford it...neither can I but that's what dreams are for! =P

How he is wrong? I own the lumia 800, it's a great phone, but I wouldn't spend 600$ on this phone right now no matter what's bundled with it. not when I know new devices will be released in October.

Hoping they bring a WP8 device with the 800 hull. I love the design, but dont want a big phone like the 900. Something like this would be perfect. Although i'm not going to spend the cash on a WP7 device now..

Man, if only money weren't an issue...I'd pick up ALL the Windows Phones! *-*

Does the lumia 800 utilize the hspa on at&t like the Titan or is it straight 3g like the first Gen devices?

Yes. Not HSDPA+ though. It will use ATTs 3G bands.

I am using it on Straight Talk (AT&T mvno). It actually DOES work on Edge, regular 3g and HSPA+ As long as you have an RM-819 model (this bundle, Telus CA, Vodafune AU) it WILL work with HSPA+.

The purity headphones are really sick when they match the phone's color, but 599$ is still too much for me. I could buy two brand new windows phones in Ebay with all that money lol

If they sold me just the phone for 200 or less, I promise id go buy one tomorrow.

Did the Microsoft store ever sell this phone as a standalone? I don't think I saw that. They were giving it away for free to developers (I got two of them...) but I only saw the bundle in stores. As the new devices release date approaches, they might lower the price on the 800 to get rid of it. It will be a year old by then.
Windows Central Newsletter
Thank you for signing up to Windows Central. You will receive a verification email shortly.
There was a problem. Please refresh the page and try again.