Nokia Networks is in talks with Indian carriers over 5G trials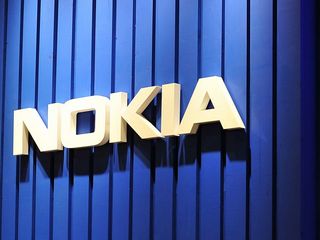 Indian carriers are making 4G widely available in the country, and it looks like they're starting to trial next-generation 5G services. Nokia Networks is in discussion with telecom vendors over the feasibility of 5G.
Talking to Hindustan Times, Nokia Networks Head of Mobile Broadband Milivoj Vela said:
5G will operate in the spectrum band above 6000MHz, which is significantly higher than the 700MHz to 2.5GHz frequencies in use currently. Wide-band frequencies have the potential to offer much more throughput, with minimum downlink speeds in the vicinity of 1Gbps. The downside is that the range covered by 5G signals is limited, requiring the installation of massive antennas to ensure wide coverage.
We're still several years out from 5G becoming available to consumers, with a commercial launch expected sometime in 2020 (or beyond). In the meantime, what sort of download speeds are you guys seeing on cellular networks in India?
Why posting news related to Nokia?
This is the company that made Windows phones synonym to cheap, plastic bricks (with small exception 925, 830 and 930)!
Ah, and MS paid them hundreds of millions in the process.
MS are still struggling to shake this image. Please move on.
MS will show how is done with the Surface phone. No doubt about that!

Nokia branded Android phones are coming. Microsoft focuses on iOS & Android.

Too much hate ain't good buddy.....

Maybe becaue nokia is probably the main reason to why windows phone/mobile still has any user left? :\

@ia_win : I guess this news is here because it's related to technology of future (5G). Also, I would like to remind you few things.
1. Because of Nokia, MS is on third place now in mobile OS.
2. MS is more interested to create and support android/iOS apps than WP apps. This created a wrong image about the OS and not many developers are interested to make WP apps now.
3. MS f****d up the initial image of Windows phone OS by providing a buggy WP7 and not supporting it enough. This made Nokia's strong customer base reduce in numbers.
4. By far X20 series Lumias are the best looking Windows phones.

This one is good. Nokia invented quality devices, dungman. It is also the reason 100% of winfows phone users are windows phone users! Aproved by me!

dude..a lot of people in India bought windows phone because of Nokia..Had Nokia choose Android, Windows phone would not have succeed in India..It still didn't succeed though..still I see a lot of people with Nokia now as well..97% of Windows phone users are Nokia users..No Nokia equals No Windows Phone users.

Think like this... It's Nokia who made windows phone somewhat popular NOT MICROSOFT! Posted via the Windows Central App for Android

This is a different company. This is Nokia Networks. The one that has some relation with smartphone is Nokia Technologies (TECH). Posted via the Windows Central App for Android

3.1 Mbps on MTS Mblaze ultra.

4G is on it's raise here...

Now people can burn through their small data allowances with a guaranteed speed of 100 Mbps. :(

Yeah in fraction of a second. LOL

These massive antennas and high frequencies could be harmful to human bodies. Some authorities have to realize that.

Hey chuck, forgot your space blanket ?

Lol instead fcc is limiting what projects like dd-wrt can do with a networking hardware(probably because of lte-you)

Lol if they come up with 2gb free data plan in 2020

" ... 100Mbps guaranteed speed everywhere." I definitvely would like to see that kind of speed. I hear the message loud and clear, alas, I still lack the faith. The proof is in the pudding. Please serve it and I will test it. .

You need to go to Dallas. http://networks.nokia.com/news-events/press-room/press-releases/verizon-...

I work in this office, albeit in a different department. I spoke to a 5G trial member who said the challenge was to find more use cases for ultra-low latency because the biggest difference between 5G and 4G is latency. Nokia has done 4Gbps on current LTE but of course in the operators network you will share that bandwidth with many many other users, getting only a small slice of it.

If this will be a global standard, look out. The American carriers will somehow screw it up.

This news is totally off-topic

And Somehow AT&T and Verizon data plans and Netflix Capping The streaming are considered windows related.

"We have already achieved 1 million devices connected to single cell in lab" ........ Wtf?? I mean, buy 1000000 phones for nothing but a speed test?

I'm pretty sure they have some other way to simulate that!

I already have 5G with optimum online

Pfff. I've been using 7G for years.

Nokia Android phones using Nokia networks. Great combo.

Why do you want that to happen? Let Nokia do what they're doing. Acquisitions are made to support one company's own interests. What will MS do with 5G? It'll be screwed up.

You didn't get the pun, did you.

Maryaadhakku 3G polum kittunnilla... Pinna 5G .. Podaappaaa

10 Mbps on airtel 4g and 3.1mbps on Vodafone 3g... Posted via the Windows Central App for Android

Hey world, don't worry. Nothing is gonna happen here in India. Our 2G networks were ****. 3G is still **** in most places. 4G is only there in the metros and 5G is just a dream at the moment. Lots of time left and by then, the USA, Europe, Australia, S.Korea, Singapore will be rocking 5G -_- That's our government.

In my country Lithuania we will get 5G this year in 3rd quarter powered by Ericsson​ LTE lean technology :)

Here in India I am getting 21 mbps !dea 4G Kochi & 7 mbps !dea 3G Delhi

I don't know I'm getting, but it's slow
Windows Central Newsletter
Thank you for signing up to Windows Central. You will receive a verification email shortly.
There was a problem. Please refresh the page and try again.