Nokia, Windows Phone 8 and New York City – Our rumor roundup and what we are expecting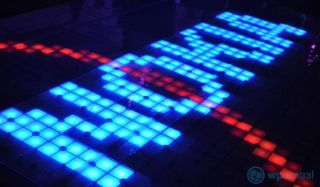 Nokia's big day has the tech-world aflutter. (Yes, we said aflutter!)
Yes folks, we're just over half-a-day away from finally putting all of the puzzle pieces together and getting to see what Nokia has planned for the initial release of Windows Phone 8.
In turn, we figured we do a little wrap up those rumors, leaks and images to better prepare yourself for tomorrow.
Speaking of, tomorrow we will have a Live Blog during the event starting at 9:45am ET. Nokia will also be streaming the announcement, which we will have running in conjunction with our coverage (seeing as video has delays, we'll be slightly ahead with our photos).
Afterwards, we expect some hands on time with whatever is revealed and we have an interview lined up for later in the day with Nokia. Then it's on to the party in the evening. So grab some coffee and a seat, because it's going to be a wild ride...
New Phones
Of course this should be obvious that Nokia is preparing to release numerous new phones in the coming weeks as Windows Phone 8 launches at the end of October. The question is, how many devices are coming? The conservative estimate is two: the Lumia 820 and the Lumia 920.
The Lumia 820 'Arrow' – Specifications (unconfirmed)
4.3" HD AMOLED Display with ClearBlack
NFC, Bluetooth 3.0, Wi-Fi, expandable memory
Removable backplate (different colors)
Wireless inductive charging (optional)
8MP Carl-Zeiss rear camera, 2MP front-facing camera
Dual-core 1.5GHz CPU
The Lumia 920 'Phi' – Specifications (unconfirmed)
4.5 or 4.65" HD AMOLED Display with ClearBlack
NFC, Bluetooth 3.0, Wi-Fi, expandable memory
Wireless Inductive charging
8MP Carl-Zeiss rear camera with PureView technology, 2MP front-facing camera
Dual-core 1.5GHz CPU
1GB of RAM, 32GB of storage
The devil is in the details though and there is actually very little in that regard. These devices will most certainly launch on AT&T so both will also feature 4G LTE and T-Mobile is expected to get the Lumia 820 'Arrow' as is Verizon, but at a later date.
The big question is what are the hidden "killer features" of the 920 over the 820? There is certainly the bigger screen, perhaps more RAM and the camera with PureView technology. Speaking of…
What's the deal with PureView?
We told you folks last week that PureView was more than just 41MP, which to be honest is a tad gimmicky (not to mention it makes that phone rather huge and expensive). That's not to say 41MP isn't nice, but if AT&T wants to sell this phone at $199 or cheaper in addition to having a svelte device that consumers will actually buy (we don't see many people going for the super-chunky PureView 808), than Nokia will have to keep the megapixels in check.
Nokia got a little defensive today on this matter and we know why. The issue is the sensor size, type and the software behind it all…
For a lot of the photos you see on Windows Phone Central, they're taken on a 12MP camera but with reduced quality (often 'medium' or 'small') yet they tend to look quite good, if we must say so ourselves. The reason? They're taken on a Nikon D700 with a full-frame sensor—one of the biggest sensors you can get in a non-medium format DSLR. Make no mistake: it will crush anything out there, regardless of the megapixels. It's not even debatable.
And that's our big question for the Lumia 920: are we dealing with a standard front-side illuminated (FSI) 1/3.2" sensor or a larger 1/2.5", or 1/1.8" that is perhaps backside illuminated (BSI)? BSI sensors are found in the iPhone and Titan II and helps dramatically with low-light performance--will Nokia finally adopt this technology?
The sensor won't be as big as the PureView 808. That has a massive 1/1.2" gizmo in it, which is why you get that big hump. But if the Lumia 920 has something bigger than 1/3.2" in addition to or instead of a BSI sensor, then that does change things.
Throw in Nokia's oversampling software technology that they have been developing for years in conjunction to their work with Scalado and indeed, you can do some amazing things with photos and videos, even at just 8MP. (It's well known amongst camera enthusiasts that you don't actually need more than 6MP unless you are cropping a lot. In fact, adding more megapixels to a tiny sensor degrades the quality as it makes it less sensitive to light, resulting in noiser photos.)
Accessories
In addition to the phones, we expect Nokia to also announce and show off in person at least three accessories to complete the Lumia ecosystem:
PlayUP mobile speaker with NFC and Bluetooth, made in conjunction with JBL
Nokia Purity Pro wireless headset with NFC and Bluetooth, made in conjunction with Monster
Inductive Wireless charging dock, presumably for the Lumia 820 and 920 as an optional accessory
Nokia Purity earbuds?
The 'X' Factor
Besides all of the above items, which are either known or we're quite certain will be announced tomorrow (some like PlayUP and Purity Pro already have), there could be some surprises along too. Let's head into the speculation zone.
Nokia Windows 8 tablet – While no significant leaks have shown this to be the case, we may remind you that Microsoft will be in attendance. Could Nokia be show off a 7" tablet to compete with the Kindle Fire 2 later this week? There was one render that suggested maybe.
Windows Phone 8 full-consumer features – With Microsoft in attendance, how could they not finally show all the features of Windows Phone 8, including things we may not have yet seen from the SDK?
Windows Phone 8 SDK announcement – We've speculated previously that the Windows Phone 8 SDK needs to come out ASAP and this event seems like a good time to announce its availability—though we don't necessarily mean that instant, we could imagine a rollout happening this week or next.
So that's a refresh of what we're expecting tomorrow here in New York City and even perhaps more so, as Nokia and Microsoft are sure to surprise everyone with these announcements.
Will they live up to the hype? Did we miss anything? We'll be asking you tomorrow, so make sure you show up and join the conversation with us.
Windows Central Newsletter
Get the best of Windows Central in in your inbox, every day!
Daniel Rubino is the Editor-in-chief of Windows Central, head reviewer, podcast co-host, and analyst. He has been covering Microsoft since 2007 when this site was called WMExperts (and later Windows Phone Central). His interests include Windows, laptops, next-gen computing, and for some reason, watches. Before all this tech stuff, he worked on a Ph.D. in linguistics, watched people sleep (for medical purposes!), and ran the projectors at movie theaters because it was fun.
I guarantee their announcing a tablet. I'm not a betting person, but I'll bet on that. (Besides I remember a Nokia guy slipping a while back on mentioning a tablet...)

I hope they have something that hasn't been leaked yet. I kinda wish the media didn't out so many things. It takes the steam out of otherwise cool events

*they're. As in they are.

this is how im currently feeling

http://media.tumblr.com/tumblr_m932xmfGyO1ruj8sj.gif

Good thing you're not a betting man. :-D

Really looking forward to everything! Hopefully I can catch up with anyone from WPCentral in the afternoon/evening for the party.

I assume you mean you D700 will crush any phone out there not any camera. You D700 also has a lens with greater resolving power than any phone has.

Talking sensor, just pure sensor not lens resoloving power or anything else. It will crush any camera that is less than full-frame in terms of IQ.

Microsoft being there could only account for three things. 1: They're simply there to support there main OEM partner in their phone announcements. 2: To help announce a Nokia Windows 8 tablet. 3: To share some consumer features of WP8. Hopefully it could be all of the above, but I'm willing to bet it's for reasons 1 and 3.

Microsoft isn't announced for HTC though later in September. Something is different here.

I think part of that is the fact that Nokia is the premiere hardware partner. The other part is hopefully what has been guessed at such as a tablet announcement and more WP8 features announced. So I definitely agree something is different here.

I'm actually blowing off a meeting tomorrow so I can stay home and watch the live stream. THAT'S how excited I am about this!

I'll be at work...watching it...

I had oral surgery today, partly to help with work schedules (im a Pastor and can't recuperate over the weekend) and also so I could watch the Nokia stream :-D . Beat that!

I'm hoping Microsoft has made a leap with Tell Me...as shown off in a video about a year ago.

+1 my Xbox understands me perfectly (right down to binging 'your mum' [mature for 24, I know]) yet my WP doesn't understand my commands except calling mates with odd surnames. Even regular names stump it.


Ohhh, maybe it is more of an accent than anything, TellMe works perfect for me. I haven't touched Siri much but my wife has an iPhone 4 and can use voice to play songs and call people. TellMe is 2x-3x more accurate plus I can use shortened names. If I say "Call Steve Koch" it will ask me which number. Her's just picks one at random and dials or starts to play Steve Aoki music...

Omg yes! I thought i was the only one that remembers that video.... -_-

So Daniel, do yo suspect they will announce anything at the evening party? Or will they put all the cards on the table at 10AM?

No announcements for the evening. That's just a party with probably some hands on for consumers.

I guess I'll have to settle for either an HTC or Samsung since the 920 will be locked in for ATT.

You can always buy an unlocked version of the phone. I know its a lot of money but its worth it!

whats bugging me is bluetooth 3.0...

why not 4.0 ?

What are you going to pair it to that would actually benefit from or require 4.0? I can't think of a single device.

Not yet at least... what about 6 months from now when you are only on 1/4 of your 2 year contract ?

your building a flagship device... might as well include the latest spec's in it

Some of you people ask for the dumbest things. If they were to add 4.0 BT, NO ONE would use the feature! ...okay, maybe you and like 5 other people. Jesus

HTC phones will have BT 4.0, and I could see them doing something crazy like having a BT watch or Beats headphones with BT 4.0. That would really make me look hard at HTC, but I still wouldn't buy due to their shady track record.

Hmm, nokia lumia watch, that would be interesting :)

nike sportband use it, and so does many other sport trackers

Well their headphones will pair using NFC from my understanding.

A 7in Nokia Windows 8 tablet would be awesome. I've already made up my mind to get the Surface RT but a 7in tab could change my mind because I prefer that form factor. I'm also looking forward to them showing off all the consumer features of WP8 and I hope they will annouce what carriers are getting what.

I cant wait for tomorrow. I believe we will have some suprises in store. I for one am looking forward to seeing hands on time with the devices being announced and the prices which i dont think will be high

Really hope Verizon gets more than the 820.

Given the WP7 treatment, I'd be thrilled if Verizon users got more than one selection of anything. "Gee, we don't know why WP devices don't matter... we have the HTC Trophy! Don't people want to be WINNING?! #DUH"

I am about ready to tell Verizon to shove. Two reasons I stayed with them is my unlimited data plan and they have better coverage where I live. Now to keep my unlimited plan I have to buy the device outright. Gaaahhhh! The 920 is looking nicer every day.

Pureview excluded (and there's still a question mark on that one) it looks like the only difference in specs between the 820 and 920 is the size. Considering I'm not a fan of the huge phone fad, I think I'm leaning more towards the 820 which is good because it isn't looking like Verizon's going to get the 920.

Can someone tell me how to watch the live coverage tomorrow?

http://www.nokia.com/global/about-nokia/webcast/live/

Haha, Chris, you beat me to it!

click his link, lol. just remember the time it starts for your region.

Can't watch it on my l900.

i gotcha back: http://www.nokia.com/global/about-nokia/webcast/live/


A Nokia 7" N9 style tablet with a pureview hump. Are you still sold on a surface tablet? How about a Galaxy Note sized Lumia disguised as a Symbian device in promo materials. Yeah a few rumors are missing.

Ah, yes, you mean the device playing the device disguised as another device!

First it's Nokia showing us Windows Phone 8 devices and more of their ecosystem, and then it's the NFL kicking off the 2012 Football season! Tomorrow is a spectacular day indeed!!!

Imo I actually think the 41 mp pureview looks very unique and id buy :) people would be like oh what phone is that ???

I'm hoping they announce and launch within a week

In only that Lumia 920 had a quad core CPU...
It would be the best phone ever.

Never say "Best phone ever" because that will change next year...

Qualcomm quad core chips aren't out yet (maybe just that one LG phone). I think WP uses Qualcomm chips only.

I'm looking forward to the new line of Nokia bikes, shoes and cords. Then I can color coordinate everything!!!

THIS IS THE MOST EXCITING WINDOWSPHONE YEAR FOR MSFT... I'm really hoping to see a NOKIA tablet/mini tablet...yes yes yes..like what I said before my wish list will be a 4.7 inch super HD expandable memory card..CBD, and off course the SURFACE!!!!

Nokia WP8 w/ a keyboard! I would punch my mama if that shit came true!!!!

I dont see any tablet being announced honestly, since when Nokia deals with Windows OS or any PC components, Nokia is purely phones and tomorrow is D Day for a phone OS with a phone manufacturing company, but, I do hope that a tablet is announced and Nokia decides to go through that road.

Nah, Nokia made laptops before. Laptops with 3g

Have yall notices all these phones have the same specs? Only difference maybe in the cameras?

I see that some people are betting on a Nokia Tablet. I think that is likely as well. But I'm going to make a wilder bet: I'm going to bet that Microsoft will be releasing a Micorosft Surface Phone and that it's made by Nokia, but not branded Nokia. I know it's a bit far fetched but it's fun to speculate. And if it does come true, this comment will be famous!!

No phones for Microsoft just yet. For that to happen they'd have to swallow Nokia or an independent manufacturer with strong ties to carriers worldwide. But, if Nokia doesn't turn things around next year, same time same place next year you will be correct. Lol

If that were the case, I think a Surface phone would jump to the top of my list. Although agree it's unlikely, who knows what's in store for us. At least we're only hours away from finding out!

Id like to see a "Zune HD" device running wp8 to compete against the iPod touch.

+1 but probably not going to happen any time soon IMO.

Is there a way for those of us in class at that time to watch it later? Will Nokia or wpcentral have a saved video to watch for us? Also, wasn't the rumor for 1.3 mp ffc? I know it's a small detail but I seem to remember reading that

I really want a "PureView" camera with more than 8 pixels. The Titan 2 has 16. You can lecture about MPs not that important to pic quality, but I have two responses: 1. Digital zoom. There are so many times that I want to zoom, but I know better with my Lumia 900 2. Marketing. Like it or not, specs matter in marketing. A number of at least 16 would scream "cutting edge device".

Both of these phones have the same exact specs. They even both have an 8MP camera. Yet... Even though they both have the same specs with an 8MP camera, only the 920 has Pureview???? That doesn't make sense at all. Either they both use Pureview or the 920 actually has a bigger camera. Something is just not right.

Your assuming that just because its an 8mp camera it has to be identical optics? It doesn't. Nokia can use two different optics thats happen to both have 8mp.

So the "high end" will once again be AT&T only. Someone should tell MS and Nokia that following in Apples footsteps doesn't have to mean making the same foolish mistakes that Apple made. There has NEVER been a phone that lived on to be a single spectacular hit that was AT&T only. Not one. Not ever. That's a lesson. Apparently they feel inclined to follow it. Oh well. I was hopeful MS was on the right foot this time around but it looks like I'll have to go with the G3's instead.

IPhone wasn't a hit when it was AT&T only??

Great...... Nokia gonna rock today

Wp central today i gonna stick to you. Get us the pure news as soon as announcement occurs.

Its Wednesday in Malaysia. Tell me already...

Over labor day weekend, I ordered the Nexus 7 (plan to sell my TouchPad) as a birthday present to myself. (33rd birthday in an hour.) I'll be a little upset if a Nokia/Windows tablet comes out. Those mockups of a cyan model posted in the last few months looks awesome and would be a sweet companion piece to my NL900.

You could always sell the Nexus 7 if you change your mind. Or maybe refuse shipment or cancel your order?

Ha True. Friends were in town last week and I got to play with one. I really liked it's design and Jellybean and it seemed like a perfect replacement for the TouchPad. Unfortunately, I'm kinda Google's bitch, because I use most of their services. I love my Lumia, but it's been a tough road being a GVoice and Gmail user on it. I particularly don't understand why when I delete an email in my inbox on my phone, only later to see on my computer that it was just archived. I've even tried selecting the trash folder to no avail. If I didn't use either G services, my WP experience would be flawless.

To fix the archiving gmail problem, go to "m.google.com/sync" on your Lumia. Select your Lumia from the list of devices associated with your account (it might be named "Windows Phone"). At the top there will be an option to check mark "Enable delete email as trash for this" option. Once that's selected, your emails should delete properly rather than archive.

Yep, Google does that to all mobile devices syncing using Exchange ActiveSync...
If you are using Google Apps, you can change it in adminc control panel for all users at once.

I can't tell you how much I appreciate this. I felt I was doing double duty going through emails. This must be a newer implementation, because I don't recall doing this for my iPhone 3G 4 years ago. And obviously, this wasn't a problem on the Nexus One. Anyway, thanks again.

I just find it hard to believe that the 920 wont be pureview if its codename is the Phi (since that is the 21st letter in the greek alphabet). I just dont get why else it would be named that. Maybe i am just being hopeful because that would be awesome :) Could be like on the 808 where the default is 8mp so there can just be oversampling?

I can assure you that there is a tablet.

Please tell us why u r so sure...please share oh wise one?

Hey SmoorhDog, i m not allowed to tell much unfortunately, i want Nokia to have their wow moment, but you can tell Daniel to score it at 10. There is a tablet...

Really cant wait for tommorrow :D

Nokia Day! :)
Who else is going to the party? I really dunno what time is early enough to go. 1 or 2 hours before 6 PM EST? My first time to these things.

Hoping that WP8 devices are the true WP and no more beta devices being sold to customers like the Lumia 800. Nokia firmware are full of bugs. It's good that it takes 3-5 more months before a new device reach to retailers in our country.

The 41MP would seem gimicky to me in this sense. You could reduce the hump with lens design. But, going back to SLRs, you see that wide angle lenses are huge because of all the optical elements needed to get a non-distorted image from a 20mm lens and still end up with something that can be described as sharp when it reaches the sensor.

So, putting 41MP in a "flat" phone seems like a compromise involving a sensor that's not quite as large as the original, combined with a lens design that has to do extreme corrections with very small optical elements.

I guess they could make a PureView camera that uses a more conventional sensor and megapixel amount, but use the processing part to improve the images when scaled down to web resolutions. But in that case, I don't think the improvements would be very drastic. When photos end up online, scaled down to less than 2MP, it can be hard to see much difference in quality between my EOS 5D and a good 12MP camera phone – at least as long as the phone image was taken under optimal light conditions, anyway...

I'm looking forward to what Nokia announce, but I won't be changing my Lumia 800 for a while. I'm not in the market for another tablet, got myself a 64 gig Playbook for £129.
Windows Central Newsletter
Thank you for signing up to Windows Central. You will receive a verification email shortly.
There was a problem. Please refresh the page and try again.