Nokia publishes another short film for tomorrow's Windows Phone event showing Lumia colours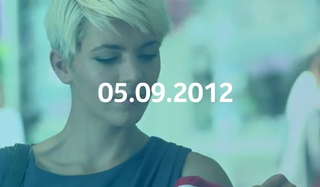 Nokia has released another short film on YouTube to further tease Windows Phone fans of tomorrow's event in New York. Titled 'Nearly There!' the film shows a young lady explore the realm of shoes, or rather the colour selection available.
Much like the previous video we covered that hinted at augmented reality, this new clip is believed to be showing off the array of colours available for Lumia Windows Phones. The Nokia range of Windows Phones have sported a variety of themes, which has given the Finnish manufacturer a personalised edge against other platform OEMs.
We're still eagerly awaiting what Nokia and Microsoft has to announce tomorrow evening, and you can rest assured that Windows Phone Central will be there to cover every juicy slice of the cheesecake. The Lumia 820 and 920 are so close we can almost touch the devices.
Which colour would you like your Windows Phone to be? Sound off your thoughts in the comments.
Source: YouTube; thanks, Julian, for the tip!
Windows Central Newsletter
Get the best of Windows Central in in your inbox, every day!
Rich Edmonds was formerly a Senior Editor of PC hardware at Windows Central, covering everything related to PC components and NAS. He's been involved in technology for more than a decade and knows a thing or two about the magic inside a PC chassis. You can follow him on Twitter at @RichEdmonds.
Is that lime green in the foreground. that is an intruging color.

PLEASE CONTINUE THE GLOSSY WHITE!!

+2 (1 each). I'm still split between them, but leaning towards yellow

Assuming that I actually go for Nokia (very likely at this point), I'm going for red. I want something that will stand out to people and make them ask me what it is... red and yellow will definitely accomplish that, and red is definitely my style.

Nokia shoes going on sale tomorrow!!!! Woohoo!!!!

Black or grey for me. I have a very depressed personality ;)

I'm going for red because it reflects my anger towards humanity, lol.

Lol! Well, on your rare 'happy' days, you can use a yellow, pink, or cyan cover for your phone :)

I want tomorrow today? Please Nokia!

Yellow Lumia 920 and a red Lumia 820. I already own a black and cyan Lumia 900.

What time tomorrow?
Can't wait!!

They can do this all they want...im not bring bamboozled into going to AT&T. Give TMobile your flagship phone also or piss off.

Well, I guess that's red for you, then. ;-)

You should be able to use ATT phones or international phones in TMO early next year. Im also hoping I dont have to wait that long..

If I like the phone, I'll probably get grey or black and just buy a red cover.

I was just thinking about this last night :) If I get this phone, it will be the gray one, and I will get black, pink, and perhaps a maroon/burgundy Dicota-like hard covers.

And I will probably spend more money on accessories than I will for the phone!

Is this event not in New York where 5/9 means May 9th?

It might actually be for Nokia World in Finland. Lol. New York may just show off the Nokia Tablet. Lol..

Just another thing the USA does bass akwards... Month, day, year, seriously... Makes a lot more sense to get more and more specific as you go, "Its the 5th", which one, October? "Of September" OK, but this year? "Yea, 2012"... See, logic. America doesn't have it.

Meh, we write it how we say it. We don't say the 5th of September. We say September 5th. Thus it is logical to write it down the same way it is spoken.

I live in the US. Yet I agree with the rest of the world. ;)

Well, considering the
U.S. did not invent the middle-endian format, I would suggest those in other countries (primarily the UK) to look in your own history. You may find many countries in the UK used this format up until the 20th century. It has just been considered the proper format in the U.S. since the 13 colonies. Even our Declaration of Independence is dated July 4, 1776. I just find it to make sense because when thinking of a date, it helps me to focus on the month first to get a basis. Depends how you look at it. In a way, it is in order from small to large. Only 12 months, then 28-31 days and our calendar has 2012 years so far.

I'm getting a yellow Lumia this Fall.

said it happened on 05/09/2012, so it already happened?!?!?!

i keed, i keed (haha).

Can't wait for tomorrow.

Hmm is Nokia just trying to attract Women with these new Lumia phones. Why aren't they showing any ads with us blokes going about our business, we like Nokias as well.

You wouldn't hit that broad?

I would let her slap my ass and call me Susan.!! :-P Oh, and black, grey or red Lumia for me.!!! :-)

Red phone for me as it will match my car (not my shoes).

I like cyan, where's the cyan love? :(

Red for me .... NO wait yellow for me !!!!! Oh man can't make up my mind.

Deep yellow
.. With red accents

I want a phone that doesn't need a case.

The Red and the Yellow in the 820 and the 920 are easily the sexiest...I'm highly surprised how much I love that yellow!! But I'm most likely gonna get the 820 in Red..but still, you gotta love that yellow!!

Since the date is not in the U.S. format, I'm thinking these teasers are for Nokia World.

Cheesecakes aren't juicy...

I'll take the blonde device....

I would love a phone in Nokia blue!

my current feeling XD
http://i.imgur.com/RSsXS.gif

UK? That looks very much like a British Shopping "High Street".
Windows Central Newsletter
Thank you for signing up to Windows Central. You will receive a verification email shortly.
There was a problem. Please refresh the page and try again.