Nokia's Network Setup returns for the US and is back on the Marketplace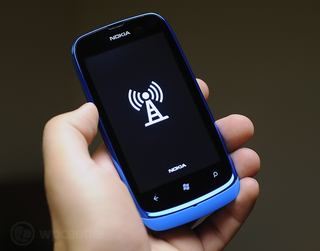 Nokia's Network Setup, the app that helps Lumia Windows Phone owners to configure networks when using an unlocked device, has been missing from the US Marketplace for a number of months now. With little word from Nokia, we could only assume that there were issues that were required to be ironed out.
We were all originally waiting for just one week until the manufacturer re-submitted the app, but alas it was a no show.
We've got some good news today as reports are coming in that it's now back on the Marketplace for US Lumia Windows Phone owners. Should you find yourself missing out on Network Setup, you'll be pleased to read that you can now head on over to the Nokia Collection and be sure to stream music and send MMS all you like.
As mentioned above, you can download Network Setup once again from the Marketplace. Note that you'll be required to have a Lumia Windows Phone. Let us know in the comments if you're able to see the app or not. See this Nokia support thread for more information.
Edit: We've successfully updated our AT&T Lumia 900 with this app
Thanks, Josh and moc426, for the heads up!
Rich Edmonds is Senior Editor of PC hardware at Windows Central, covering everything related to PC components and NAS. He's been involved in technology for more than a decade and knows a thing or two about the magic inside a PC chassis. You can follow him over on Twitter at @RichEdmonds.
I can see the app, but I can't install it on my Lumia 900 either cause I'm in Canada, my carrier or my software version...

I don't see it at all. Not in the web marketplace nor on the phone. :(

are you using our link and QR code?

I installed it fine through the wpcentral app (US)

What about UK? I've got a friend with a Lumia who really needs it!

Link worked on my UK Nokia Lumia =)
Can't find it in the marketplace yet but i'm sure it'll be there soon.

We need it in canada!!!
What is wrong with these people!

I couldn't see it via the browser the the QR code reader in bing on the phone brought it right up btw.

Anyone know how the Att LTE1 and LTE2 differ?

I would also like to know this. I'm still having GPS problems when connected to LTE. Curious if switching to LTE 2 makes any difference. Of course I'm also curious if just having ran this app makes a difference, Will have to test in the morning on the way to work!

What's the difference between AT&T LTE1 and LTE2

all I want to know is, can you configure it for Straight Talk?

Yes, I have configured my 800 for Straight Talk using it.
Create any name for connection
In the access point name box enter "att.mvno"
Scroll down to MMS access point name and enter any name.
Beneath this box enter "66.209.11.33" as the proxy. Enter "80" as the proxy port, and "http://mmsc.cingular.com" as the "MMSC address".

well it looks like HTC is about to lose another customer!

If you purchase an 800 make sure it is the RM-819 model which has the ATT 850mhz band. The 900 will have it by default as it is an ATT phone.

Yes, I did it this afternoon, having just gotten my straight talk sim today. MMS and 3G data - no LTE.

Why are internationals complaining when it blatantly says US in the article?

And US wpcentral viewers have never ever complained about an international only release or update. As an American I don't think your post makes any sense.

It's more likely their posts that don't make sense. This app was released internationally first.

The forum on Nokia's website made it sound as if it would be returning at the same time. Lumias from Canada and the US are also the same hardware so their is no reason really.

Update to 2.5 is available in Germany, clicked link in wpcentral app

great now those in the US can move on to other things!

Anyone know what's the difference between having LTE1 or LTE2?

I'm on AT&T goPhone and I could never get Data or MMS to work so I just set it to AT&T 3G and it work's now. But I wonder if it is still always looking for a LTE signal?

Make them unlock att lumia 900s... :)

I cannot get my ATT Lumia 900 mms to work with this.... Any advice?

Why is this not available in Canada? MMS Texting is essential in this day and age. I do not appreciate having to use Whatsapp and various other 3rd party data hungry chat apps just to send a freaking picture to someone.

FIX THIS NOKIA!

I'm thinking like you. I'm kind of tired of Microsoft's and Nokia's US exclusive apps when here in Canada we follow the same sport teams, we have the same social and geographic reality I don't see the point in preventing us from using certain apps

I used the link provided and it took me to the marketplace to download the app and it says it is not compatible with my phone!!! any suggestions??

Ive installed that app and it has let me recieve picture messages but I still cant send them. Can anyone elp me out?/

Windows Central Newsletter
Thank you for signing up to Windows Central. You will receive a verification email shortly.
There was a problem. Please refresh the page and try again.