The original NZXT H1 was a big launch for the company. It was a unique compact PC case that made the H210 look like a large beast. We awarded the NZXT H1 with full stars for its design, functionality, and performance. Unfortunately for NZXT, the PCIe riser cable wasn't designed and manufactured to a safe standard, which eventually caused a fire-related recall.
It's a shame as the H1 was one of the best PC cases for compact builds. NZXT did release a revised version of the PCIe riser cable for case owners, but if you already returned your H1 to hold off for a new version, that's exactly what we're looking at today. NZXT has made numerous improvements to the H1 to bring it up to standard in 2022 with the NZXT H1 V2.
There's a new PCIe riser cable, power supply, as well as enlarged dimensions so you can install even the best graphics card. Will it be able to compete against the HYTE Revolt 3 and is this a candidate for the best PC case crown?
Bottom line: NZXT made some notable improvements to the already excellent H1 PC case, including more internal space, higher capacity PSU, and a new (fire-free) PCIe riser cable. This is the compact PC case to get.
For
Gorgeous design
Fits most GPUs
Small footprint
Good airflow
Easy to build in
Against
Can't use horizontally
PSU switch located behind a panel
Limited modding
NZXT H1 V2: Price and availability
The original NZXT H1 launched for $350 and included an AIO and PSU. It's the same with the H1 V2, but with all the improvements included, as well as a better PSU, NZXT has bumped the price up to $400. This isn't terrible, considering what's included. All you need to add is a motherboard, processor, RAM, and (optionally) a GPU.
If you're wanting to build a compact budget-friendly PC, this isn't the case for you. It would be a better move to choose another small form factor case like the excellent NZXT H210i.
NZXT H1 V2: What's good
If you're not familiar with its predecessor, the NZXT H1 V2 looks like any other NZXT PC case from afar. It's only until you analyze the dimensions and take a look around the sides would you notice something different. It's incredibly small, even compared to the NZXT H210i. The revised H1 is a little larger than the original, but it's still small enough for most ITX PC builds.
The front panel is tempered glass, allowing you to peek inside at installed components. The two sides have numerous larger perforated holes and have dust filters to pull in cool, clean air. The rear has the same hole array and is used as the sole exhaust. It's a good design, allowing the CPU AIO cooler on the left and GPU on the right to get direct access to air in such a tight space.
But this meant NZXT decided to use a PCIe riser cable for the GPU, which has been an issue not only for the company and the H1, but also for other brands with other cases. The H1 V2 comes with a revised design for the riser and should run just fine, though this should have been shipped with the original. Coming from the NZXT H1, it's easy to notice the larger internal space for beefy graphics cards.
Image 1 of 11
There's a 750W (up from 650W) 80 Plus Gold-rated power supply and 140mm AIO preinstalled, which is what help bump the price up considerably. This does allow one to focus on installing the motherboard (with CPU and RAM) and GPU without having to worry about choosing a PSU and working on cable management. The HZXT H1 V2 is a blank canvas with some guidelines lending a helping hand.
Swipe to scroll horizontally
Category
NZXT H1 V2
Motherboard
Mini-ITX
I/O
1x USB-C 3.1 Gen 2
2x USB-A 3.1 Gen 1
1x Headset Audio Jack
Expansion
2 horizontal PCI
Storage
2x 2.5-inch SSD
PSU
SFX (750W Gold included)
Included fans
2
Side fans
1x 140mm
Rear fan
1x 120mm
Side rad
140mm
Filters
Sides
Clearance
GPU: 324mm
Dimensions
15.9 x 7.7 x 7.7 inches
(405mm x 196mm x 196mm)
Weight
16.75 pounds (7.6 kg)
Materials
Steel
Tempered glass
Warranty
2 years
Color
Black
White
An additional fan was installed to help direct air through the enlarged chassis. We didn't have an issue with heat when running an AMD Ryzen 9 3900X in the first version of the H1, but the better thermal performance is always a good improvement. This added internal volume even allowed NZXT to install a fan controller, which can be managed by NZXT CAM software.
It's the same great case that's easier to build a PC inside, with most of the major original complaints addressed. We installed a system with an Intel Core i5-12600K processor, DDR5 RAM, and an RTX 3060 Ti GPU. This is a mid-range build that would be ideal for a chassis like the NZXT H1 V2.
Temperatures were great for this mid-range 12th Gen Intel processor. At idle, the 12600K sits comfortably at 35 C (95 F), gaming takes it up to 47 C (117 F) and stress tests pushed the CPU to 56 C (133 F). Compared to the original NZXT H1, you're looking at about a 10-15% improvement to thermals for the CPU and GPU in a variety of tests.
NZXT H1 V2: What's not good
While I really liked the improvements NZXT made to the H1 for version 2.0, there are still a few things you may not like about the chassis. The ports remain underneath the H1, requiring you to tilt the unit to gain access to motherboard I/O. You also won't be able to use the H1 horizontally.
The enlarged internal space will let you install an LED strip or two, but that's about all you can get away with for modding the H1.
NZXT H1 V2: Competition
There wasn't much competition when the NZXT H1 was released in 2020, but companies have joined NZXT by launching similar PC cases. iBUYPOWER is probably the closest competition for the NZXT H1 V2 with the HYTE Revolt 3. The Revolt 3 is far more affordable but doesn't come with a PSU or AIO cooler.
Both cases differ in design too. HYTE opted to go with a direct contact for the GPU and motherboard negating the need for a PCIe riser cable. NZXT continues to require one with the H1 V2, and we've seen reliability issues with these risers in a variety of PC cases. The Revolt 3 also has a carry handle and headphone holders.
It largely comes down to which design you prefer, but I'd go with the Revolt 3 if I had to choose a case for a compact gaming PC.
NZXT H1 V2: Should you buy it?
You should buy this if ...
You want a well-designed compact PC case
You want a PC case with a PSU and AIO preinstalled
You want to use NZXT CAM software
You shouldn't buy this if ...
You have a motherboard larger than ITX
You want a budget-friendly compact case
I really liked the original NZXT H1, and I'm glad the company kept most of what made it so good for version 2.0. This is a well-designed compact PC case with a preinstalled PSU and AIO cooler, allowing you to get up and running in no time at all. There's also integrated NZXT CAM software to control fan curves and more. Just make sure your motherboard will fit.
The changes made to the NZXT H1 are welcome. I'm glad the company made an effort to ensure the PCIe riser is safe to use for everyone, though I'd much rather it be removed altogether and the GPU connected to the motherboard directly. The 750W Gold PSU allows one to install more powerful NVIDIA RTX 30-series GPUs, and the additional fan helps with thermals.
The NZXT H1 V2 is a brilliant compact PC case. It's not perfect, especially with the HYTE Revolt 3 out in the wild, but there's plenty to love about this chassis. When going for a compact PC build with an ITX motherboard, it's important to consider dimensions when looking at high-end GPUs from AMD and NVIDIA. Luckily, you can build a very powerful PC inside this case.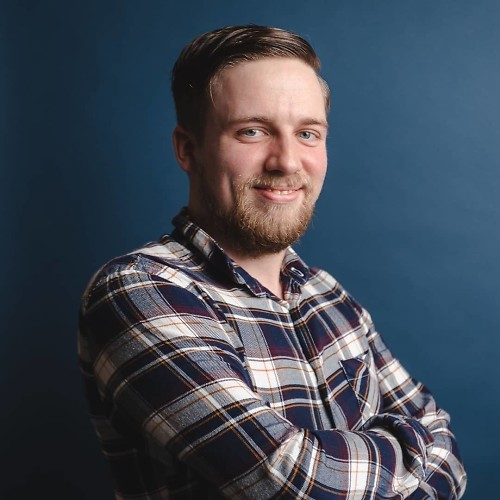 Rich Edmonds was formerly a Senior Editor of PC hardware at Windows Central, covering everything related to PC components and NAS. He's been involved in technology for more than a decade and knows a thing or two about the magic inside a PC chassis. You can follow him on Twitter at @RichEdmonds.