Office Mobile apps for Windows 10 tablets launch, Office 2016 for Windows desktop due in September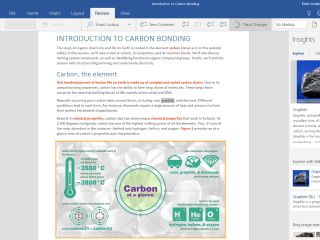 Windows 10 tablet owners can now download the final, non-beta versions of the Office Mobile apps from the Windows Store. Microsoft also confirmed that Office 2016, the next major version of its productively software suite, will be released for Windows desktop users in September. Office 2016 has already launched for Mac users.
Microsoft says:
While Windows 10 users will have to download the Word, Excel and PointPoint Office Mobile apps from the Windows Store, OneNote is already pre-installed with the operating system. Microsoft plans to release Office Mobile apps for Windows 10 Mobile later this fall.
Source: Microsoft (opens in new tab)
For devices 10.1" and under it's free for Windows 10 laptops/tablets/phones. If you have a bigger screen, you will need Office365 subscription or the full-blown desktop suite.

On Asus t100 (10,1") It still needs 365 subscription.

Hi there have you solved this yet? I only upgraded t100 to windows 10 for these apps and they are read only

I like the idea of having docs accessible in the cloud, but I also want a backup copy in my hard drive. Is there a way to have it easily saved two places at once?

It will save to both Onedrive and sync it locally, of course, if you use Windows 10 PC or OS X. On mobile platforms it will only save to the cloud I'm sure.

I hope the Phone apps are nearly as functional as the PC counterpart!

If you are talking about the pc apps (and not the pc desktop), then yes. They are exactly the same.

Won't download on my SP3, error 0x803f7003.

same here on my lenovo yoga 2 13.

The same here. Original Surface Pro from Germany.

I think that's because it's only free for devices under 10". I don't know for sure, just a guess.

It won't install on my Toshiba Encore 2 8" either, plus i have Office 365 Subscription.

Wrong guess :) as you can download the app on any device even if you don't have a 365 subscription.

I have not used the Office Mobile Preview apps much. Only Word, for a couple of minutes in total. My impression is that the apps are optimised for Full HD displays at this time. Not so much for 4.5" and smaller.

Not useful for my business. Lacks data-sources, array formulas and VBA. Also no Access client.

It is not designed for full blown business work. These are mostly for consumers and light business for now.

The dichotomy between desktop and metro office is still annoying. I get notifications in the actions center from both Mail, and outlook for the same emails. I'd love a continuum like feature to integrate the interfaces of these two worlds for a consistent expirience.

Really wish it was free for basic features. Ipads get it free under their ecirteria and Surface Pros don't. I've been using them but always had to go back to the desktop versions for advance tools, which I would gladly pay for. Shame basic office users will have to pay when they could have just gotten an iPad and keyboard.

What if u connect a small screen and make it ur primary display, install the apps, then upgrade ur screen size?

What if you install it on a phone and then use continuum to project it to a larger screen? Can I still edit documents without a Office 365 subscription?

Maybe that's part of MS' plan for gaining smartphone market share -- Continuum allows, among other features, getting that version of Office free, and you can still use it with full keyboard, mouse, and screen...

I tried to edit excel file using mobile excel app yesterday on my lumia 730 running 166 preview build, it asks for office 365 subscription to allow me edit the document.

i can not edit document on my sf3. it need office 365. i think M$ should be free edit and save to local on smaller 10.1 inch device
Windows Central Newsletter
Thank you for signing up to Windows Central. You will receive a verification email shortly.
There was a problem. Please refresh the page and try again.