Overkill 3 for Windows Phone and Windows 8.1 both receive small updates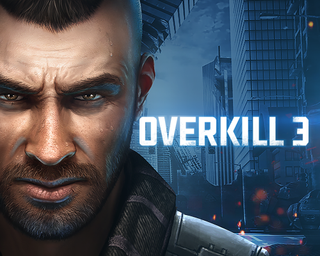 Fans of the recently released third-person action game Overkill 3 for Windows Phone and Windows 8.1 can download small update for both versions.
Overkill 3's developer Game Troopers tells us the Windows 8 version now has support for leaderboards like its Windows Phone version with this update. In addition, it fixes some UI glitches when being played on certain devices. The Windows Phone update fixes a bug that was related to the game's achievements syncronization.
As we previously noted, the Windows Phone version of Overkill 3 won't support 512MB devices, even with future updates. The developer feels the performance of the game is simply not good enough on some devices.
Download Overkill 3 for Windows 8.1 (opens in new tab) (Free)
Download Overkill 3 for Windows Phone (Free)
Updated yeah, now its syncs well (Y)

Update is 476mb...downloading the game once again sad

That's windows phones fate...

Game Troopers also confirmed that Abyss is still in the works and progressing nicely. Looking forward to it as well as Lines later this month.

Yeah, I also heard of that. Really love Game Troopers for their WP support.

I hope this game is good, I have yet to download it over WiFi ! Tomb Raider is good as well, nice graphics, only problem you need a WiFi connection.

I love the concept of a "small update" for a WP game...

These guys are awesome. Great games. Monster Go, Tiny Troopers, more games coming up :).

After update doesn't start up in PC. phone update is OK though... Any help?
Windows Central Newsletter
Thank you for signing up to Windows Central. You will receive a verification email shortly.
There was a problem. Please refresh the page and try again.